When I ask if people are excited about the new Pokémon game coming out (no matter when the timeframe), I always get the same responses. You either hear that they are intensely excited and have it pre-ordered and are getting their favorite Pokémon cosplay ready for the release, or I hear them say that they played the last one and it was the same as the one before that so they reserved something else instead. Pokémon has had an incredible run in the gaming industry. But, at least in America, it seems that the franchise is finally starting to lose steam. Well, with the nearing next-gen systems, we believe that if done properly, Pokémon could potentially be a powerhouse in the next generation of systems. Here's how.
Reboot the Franchise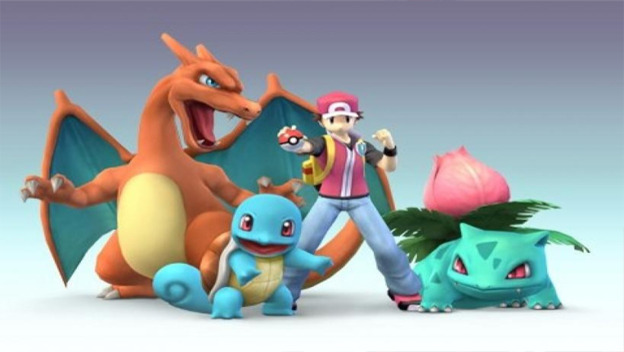 Take it back to the very beginning. The day that Ash (Satoshi) oversleeps and ends up with a testy Pikachu. Then tell the backstory of how the world came to know the existence of Pokémon, and why they are important to mankind's survival. This story doesn't have to be the canon of the game. Take Ash (Satoshi) to the point where Pikachu trusts him and saves him, then it can cut to your trainer and you can follow your own adventure–woven into the fabric of the original tale–as you gather and train your own Pokémon.
Character Creation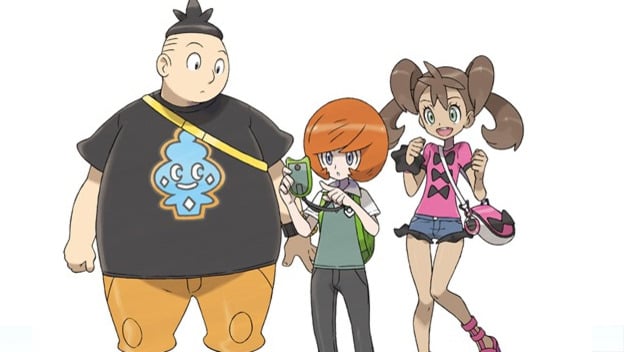 Add in the ability to create your own trainer in whatever image you choose: clothes, hair, face, body type, and so on. Even add some classic looks from the series characters to be worn by the player. You could even choose a team to associate with, such as Team Rocket or Team Magma. In addition to this, you should be able to choose your initial Pokémon from a selected grouping of lower-level Pokémon and outfit him with powers and colors/looks etc. And you should definitely be able to program some phrases for your trainer and Pokémon to say in battle.
Multi-Leveling System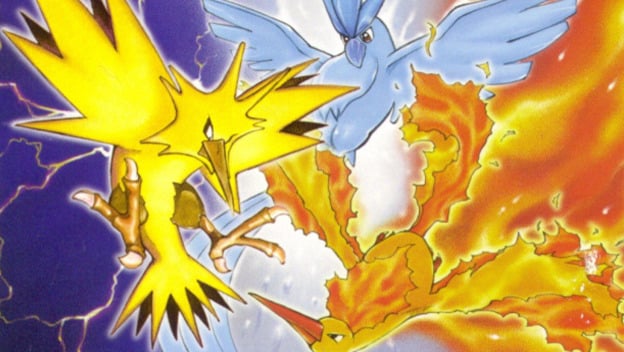 Leveling up a character is one of the greatest joys in gaming. It allows you to punch up your character so much that no one around can even hang with you. Or it gives you the opportunity to be specific and calculated with your choices to give your characters maximum effectiveness. Pokémon should cash in on this and allow you to plus up your trainer and their abilities as well as the Pokémon you train. For example, let's say that you have chosen to be a freelance trainer, so you would have no team manager to guide your training skills. You would have a different skill tree than if you were affiliated with Teams Galactic or Plasma.
Complete Bestiary of Pokémon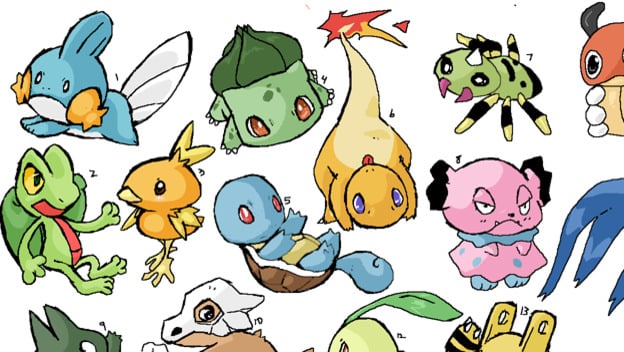 Include every single Pokémon to date. The ability to catch, train, and destroy every single Pokémon that has ever been faced in any Pokémon game would be incredible. They could even be marketed in downloadable packs at specific times or offered as unlockables as well as downloads. The possibilities are limitless, but the entire catalog of Pokémon needs to be included in some way or another. Think about the replay value of a game that has literally hundreds of unique and powerful characters for you to catch and train. It would be awesome…just saying.
Multiple Modes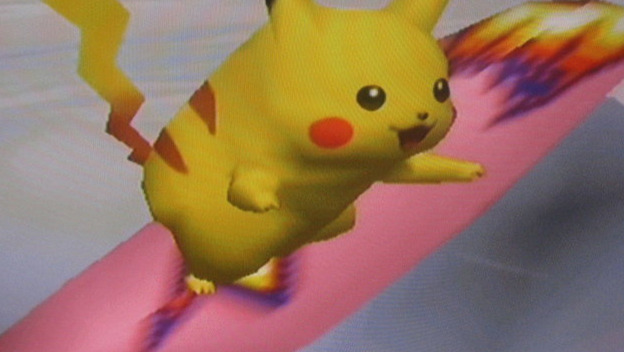 Modes are intensely important to the replay value of a game. Pokémon has done a good job of varying the methods of play throughout the years. But rather than saying that all of those modes need to be included, there needs to be just a few very solidly crafted types of gameplay. For example, let there be a third-person story mode where you take your trainer all over the world and try to build a solid team of trainers. Then, add in a strict tournament mode and an online tourney mode as well. This would create a great foundation for later next-gen Pokémon titles and would give the players reasons to keep playing and ultimately keep buying Pokémon games.
Native Pokedex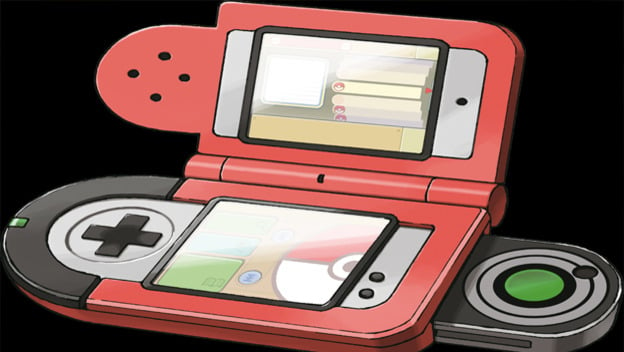 One of the biggest sticking points, for me as a Pokémon player, is having to buy the damned Pokedex to be able to find the vast number of Pokémon in each game. I hate running into my local gaming retailer to buy the book–only to find that someone else has just bought the last copy, or that I would have to wait for another print run because they ran out of the first run. So I propose that the Pokedex be added into the game itself–much like the bestiary in most RPGs. It can be purchased in game as you move to each new area. And this would give some of the publishers of those books a break and let them publish things Pokémon gamers really want, such as more artbooks and collectible stuff.
Exclusive Pokémon Appearances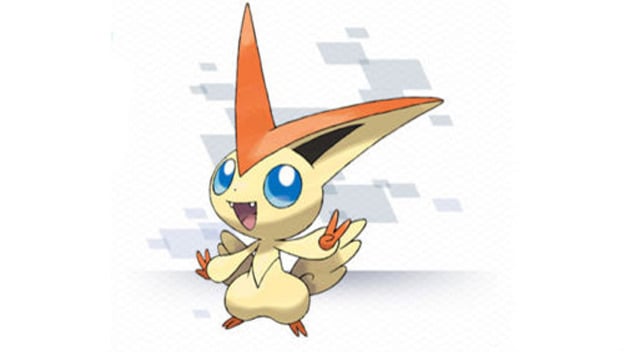 At specific points in the game, you could be able to fight and capture legendary Pokémon such as Charmander, Squirtle, and Pikachu. You could even include legendary trainers from the series such as Misty (Kasumi) and Brock (Takeshi). This could even be an online event. You could generate buzz through the usual channels of the local retailer, online, and in-game announcements as well as print ads and promotional TV ads. This would add a whole new dimension of craziness to an already rabid following. If you thought going to GameStop to get your exclusive Pokémon using your Street Pass was intense, wait until everyone in the world is online to witness the first exclusive event.
Online PVP Action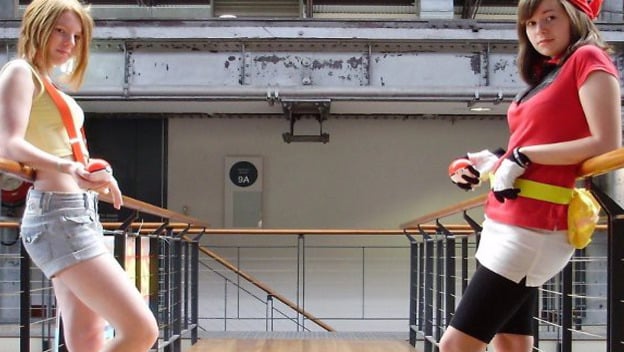 Obviously, the biggest thing to include, and one that the recently released Pokémon X and Y actually did include, is the ability to battle your Pokémon against other live players from all over. Nice going, Game Freak.
Team Building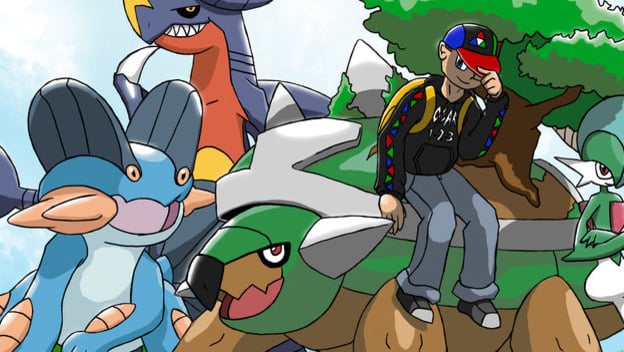 Just like the series has teams of trainers, you would be given the option of becoming a Pokémon team leader, a position where you not only go out to gather and train your own Pokémon, but also to try and solicit other trainers to join your team. Then you could take your team through the story mode, or you could even take them into the arenas online to battle other teams in team events. The programmers and developers could even get in on this by making appearances as classic teams from the Pokémon series. Think about it. You could build your own team with your own character and train your own Pokémon…all to face Team Rocket or whatever team you'd prefer to trounce.
Online International Tournaments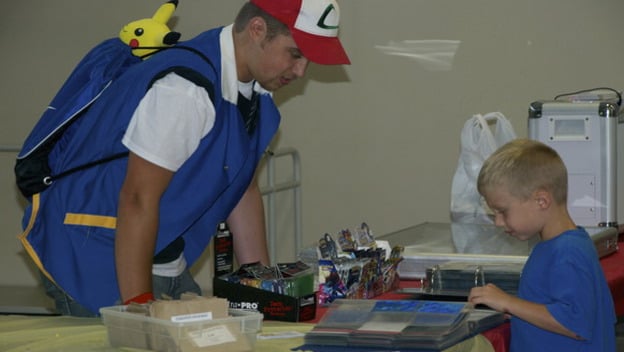 Lastly, and probably most importantly, in addition to just adding the last few suggestions of online capabilities, the inclusion of an international online tournament would be the greatest thing ever. You could spend all year building your Pokémon stable and your team. You train as hard as you can and play as much as possible; because once a year, you would be able to enter your team in an online battle of epic proportions. Trainer teams from all over the literal world would be able to sign on and fight other teams in a double-elimination tournament. There would be a published bracket listing and times set for each match. The servers would clear of regular traffic for the yearly event to make way for intense and flawless tournament actions that non-gamers could potentially watch online on their computers as it is streamed in real time. It may be far-fetched, but how badass would that be?!