Video games, generally speaking, are finished products. Sure, they might get updated nowadays with patches and updates, but they're creations made by other people that we then purchase and experience for ourselves, unless there are customization or creation tools within individual games.
However, one platform doesn't play by the rules. PC players have, for decades, been able to crack games wide open and mess around with the innards, doing all kinds of weird stuff to their favorite games in the form of mods. Sometimes mods provide alternate content, sometimes they attempt to fix bugs, and other times they're just the community being as weird as possible. The following list is an ode to the latter group, the people who take time and effort just to make random people crack a smile.
Altis Life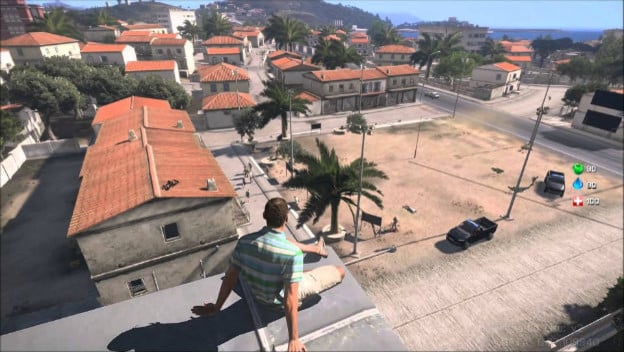 Altis Life is one of the strangest mods in the history of modding. This game, which almost looks like a low-rent Grand Theft Auto clone, is built on the foundation of the ARMA series, which is historically a tactical shooter. Here, the game is modded into a massive roleplaying game, which allows players to be normal citizens, criminals, cops, and so on and so forth. The emergent, random play here has gone all over the place, from people holding and working jobs in-game, to threatening terrorism, suicide, and more. Video games are wild.
The Legend of Cage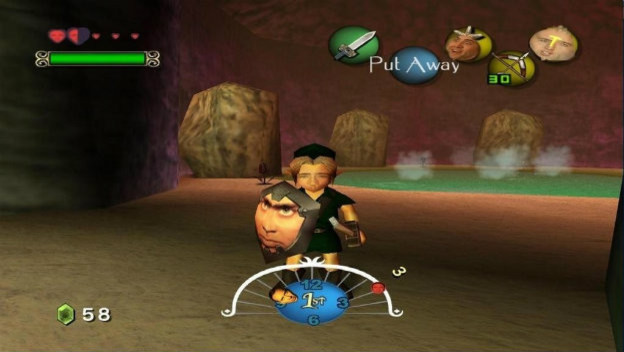 Many mods just involve inserting something weird into the framework of a game, and that's because that's the easiest way to either make people laugh, or creep them the hell out. Enter The Legend of Cage . This is a mod that plasters Nick Cage's horrifying face onto every possible surface within The Legend of Zelda: Majora's Mask . That's pretty much the best worst idea ever.
Millennium Dawn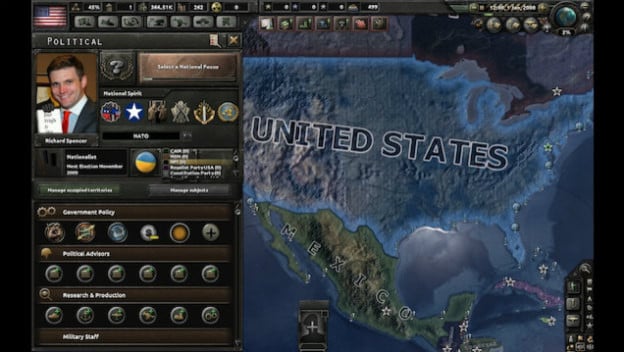 Millennium Dawn is a mod of Hearts of Iron 4 , which is a real-time strategy game. This mod adds factions inspired by modern groups and political figures, and gets really into the weeds with the idea. This includes Richard Spencer, the UVA alum and white supremacist who made a name for himself by being punched in the face in the middle of explaining a Pepe the Frog pin. Again, video games are wild.
Project M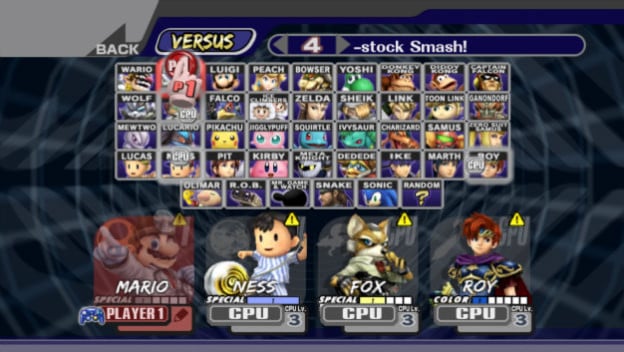 Project M is on this list because frankly, I just can't believe it's real. The Super Smash Bros. competitive community had a dark period in which it was even more odd than it is today. When Super Smash Bros. Brawl was a thing, the community, or that slice of the community, hated the things it did that separated it from the previous game, Melee . So more savvy members of the community created a tool to hack Brawl , since the Wii was cracked open back in the day, and tweaked it as much as possible to make it play more like Melee . That's a lot of dedication. Geez.
Randy Savage Is a Dragon?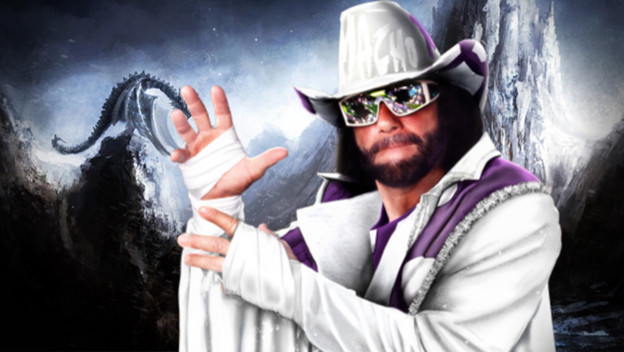 This one's a classic that everyone knows about, but it needs to be on this list. Skyrim modding is like, the most popular thing in all of gaming, and a big part of the scene is doing weird crap with the dragons. This includes reskinning them to resemble the Macho Man, Randy Savage, and inserting voice clips into the dragon's sound files. So not only are we dealing with a nightmarish, warped body, but also one that screams, "Oh yeah!" at you as it breathes fire.
Drugs in the Sims (Are Taken Very Seriously)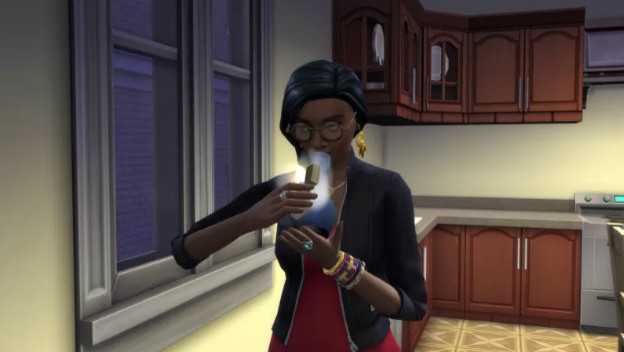 A mod that puts usable drugs into The Sims 4 sounds like a pretty normal, albeit juvenile, thing to happen. But the rabbit hole goes much deeper than that. This mod, from someone called Basemental, adds drugs to the game in a big way, working them into the whole infrastructure of The Sims 4 . Not only that, but the modder is making a boatload of money through Patreon, showing the unbelievable demand for such a feature. Video games are wild.
The Sky May Be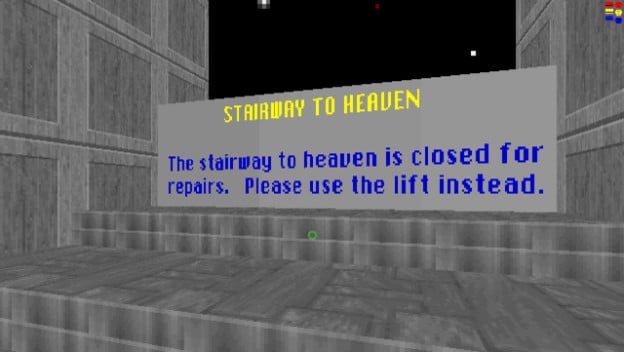 Modding has been a thing even as far back as the original DOOM , back in the 1990s. People could make their own WAD files, basically doing all kinds of things with the DOOM engine. The Sky May Be is the ultimate exercise in 90s nerd humor, with all kinds of bizarre, Windows-themed graphics inserted into a strange, barely functioning level, with tons of goofy enemy rooms and placement, and things like Monty Python voice files. It's dumb as hell, but kind of a time capsule of what "dumb as hell" looked like back then.
Breath of the Wild's Sonic Man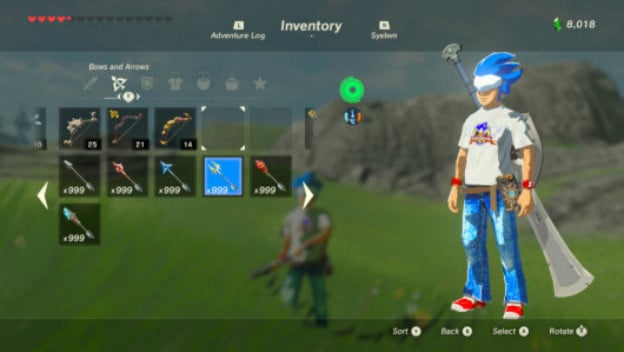 Even The Legend of Zelda: Breath of the Wild has mods, thanks to the power of emulators. Normally with mods, you can expect to see Sonic the Hedgehog make all kinds of appearances. Usually, it's just models from the older games being inserted into whatever, but things get taken to a new, weird level in this Breath of the Wild mod. This is Sonic Man, just, a dude who is really into Sonic . He has a silly Sonic hat, a Sonic t-shirt, and of course blue pants and red shoes. As I mentioned before, video games are wild.
Ignis the Cursed Tank Engine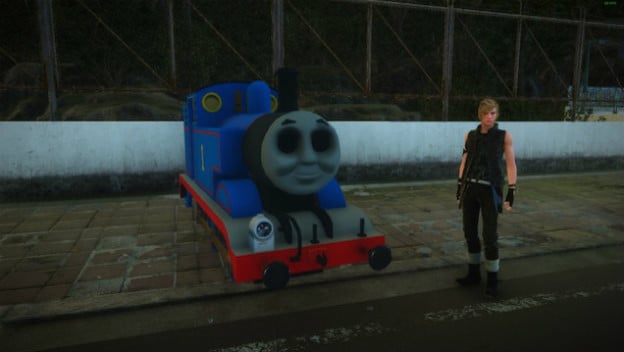 Another time-honored tradition is inserting Thomas the Tank Engine into random games, and this is perhaps my favorite example. This is the ultimate corruption of something good into something horrible. The pure, wonderful relationship between the best friends of Final Fantasy XV has been tainted with not only the world's most popular Really Useful Engine, but a cursed version that has sunken, dark voids of hatred instead of his normal googly eyes. And of course he replaces Ignis, which is just an extra layer of messed up. Whoever did this is a mad genius.
Waluigi FighterZ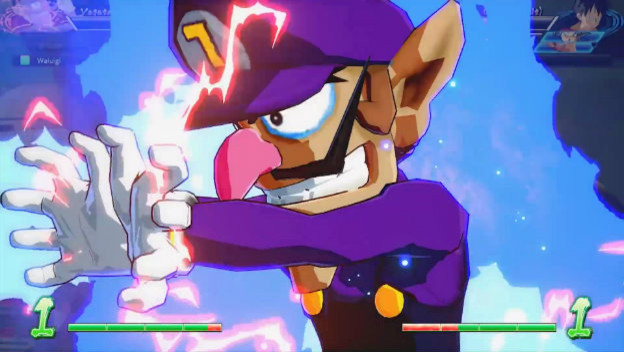 Waluigi didn't get the love he deserved when it came to his home turf at Nintendo, as he is sadly still relegated to Assist Trophy status in Super Smash Bros. Ultimate . So, the fanbase had to take matters into their own hands. Now, Waluigi is in the world's most popular current fighting game, Dragon Ball FighterZ . Better yet, he replaces Vegeta, so he has the appropriate level of swagger in his moveset. What a world we live in. Video games are the wildest, folks.