While gaming, we sometimes come upon stuff so unexpectedly bizarre, so inexplicably left field, that we can't do much else besides throw our controller down and say, "WTF was that?" Here are ten such moments.
Oh, and with all the WTF moments in gaming history, I'm sure there are hundreds we just don't have room for in an article like this. Let us know which ones we missed in the comments section.
Snake/Raiden Switcharoo (Metal Gear Solid 2: Sons of Liberty)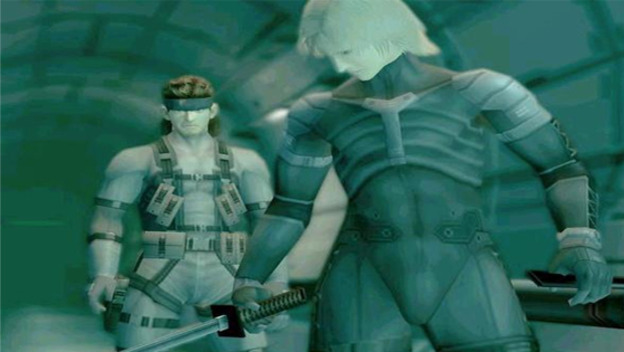 Players spent the duration of the first Metal Gear Solid game controlling Solid Snake. Then the entire Metal Gear Solid 2 demo was spent playing as Solid Snake. It's understandable, then, that we assumed we would be spending the rest of MGS2 as Solid Snake, right?
So you can imagine how hot our balbriggans burned when we discovered that after the tanker scene in the beginning of the game, we would be spending the rest of the game as some whiny brat we'd never heard of named Raiden. Mind you, this wasn't the badass cyborg ninja Raiden of Guns of the Patriots; this was a young, green version who liked to be flat-out obnoxious most of the time. It felt a bit like getting invited to go camping with a good friend, then finding out once you got out into the wilderness that you would instead be spending the weekend with his little cousin who cries a lot, wets the bed, and might even have something contagious to share with you.
Oh, and it only gets weirder. There's a fairly lengthy scene where we had to run around as Raiden while he was completely naked.
Help the Fairy Godmother Make Babies (Ni No Kuni: Wrath of the White Witch)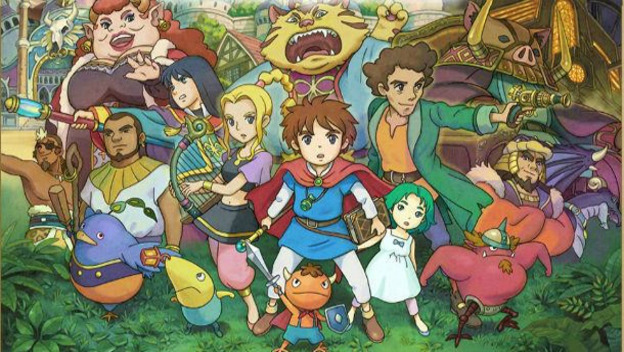 About ten or so hours into Ni No Kuni, there was a scene where Oliver and friends were shipwrecked on an island, which just so happened to be the home of Drippy's mother. Now, we can't be blamed for expecting this dude's mom to look maybe sort of like him a little, but what we found was a mountain that would shoot fairies out of a volcano on the top of her head.
But that wasn't even the weird part. While the ship's crew was busy making repairs, Ollie decided to help this massive heap of a woman give birth to "Littlies," or baby fairies. This could only be accomplished by going through her mouth and into her stomach, which apparently housed a nursery/preschool for these little egg-shaped cuties. To make them "pop" into the world, Ollie had to defeat a bunch of monsters and lead them down a slide, which led to their mother's "exit."
That's kind of gross when you think about it, right?
Your Friends Are in Hell (Fear Effect)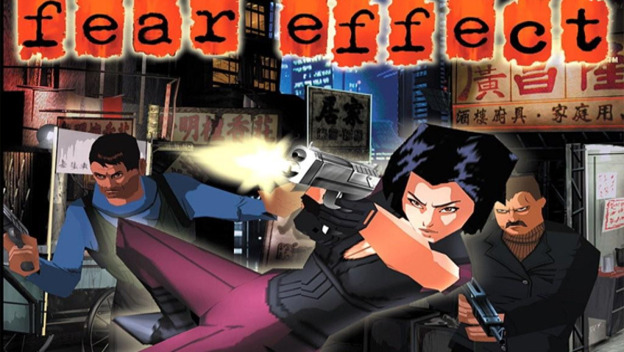 Fear Effect was a surreal horror adventure that eventually brought you, the player, into Hell. When you got there, you came across an old friend, Jacob "Deke" DeCourt, who was apparently there because of all the murdering he did. Oh yeah, he's since become this weird ass demon thing that seems to have forgotten that you were once good buddies. Good luck with that.
All Your Past Lives Are in Hell Too (Super Meat Boy)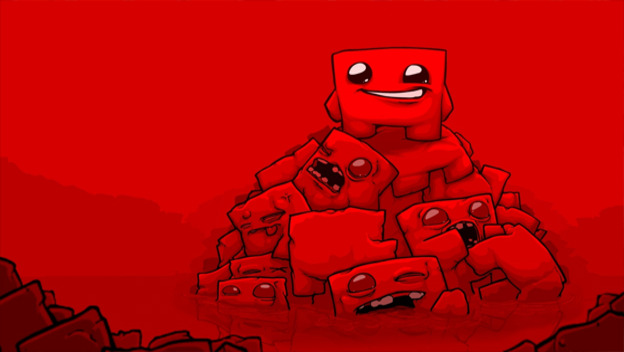 In one of Super Meat Boy's cleverest moments, the little red protagonist found himself in Hell, where all of his previous lives had ended up. All of these dead little Meat Boys would merge together to make a gigantic, demonic Meat Boy that had to be conquered before you could escape the fiery depths of this gorgeously cartoony underworld.
Super Meat Boy was a game that never let us forget just how painfully difficult it was, and we're pretty sure this moment was just there to make us feel bad about our not-so-nimble gaming thumbs.
I Swear! I Did It By Mistake! (Lollipop Chainsaw)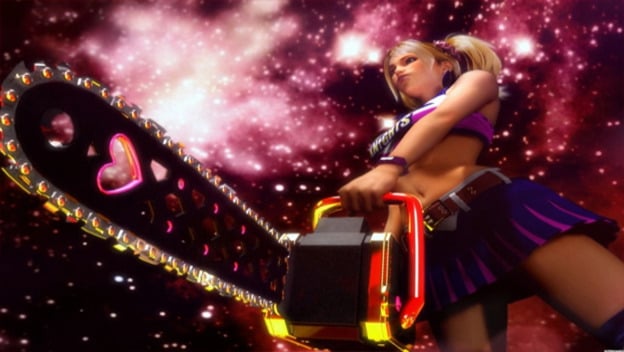 As a Suda51 title, Lollipop Chainsaw was filled to the brim with weirdness. It was also filled with an eighteen-year-old cheerleader named Juliet Starling. Perhaps anticipating the overwhelming number of pervy fans that would try to catch a glimpse of Juliet's underpants, the game included an achievement called "I Swear! I Did It By Mistake!" In order to earn it, you had to take a good, long gander up her skirt.
Congratulations. All your PSN or XBL friends now know about your creepy little antics. And you thought no one was looking, didn't you?
Jim's Now a Blind Cave Salamander (Earthworm Jim 2)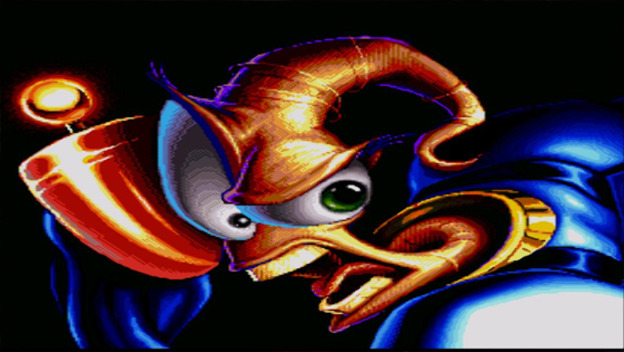 Inexplicably random weirdness was a hallmark of the Earthworm Jim games back in the 1990s. Perhaps the most outstanding moment, though, took place in the second game, during a chapter called "Jim's Now a Blind Cave Salamander." Here, we had to navigate a floaty little pink salamander through a maze lined with some sort of anemone-like  feelers to the tune of Beethoven's "Moonlight Sonata." Not weird enough for you? The chapter ended with a stint on a trivia game show, where most of the questions didn't even make sense.
WTF indeed.
The Great Mighty Poo (Conker's Bad Fur Day)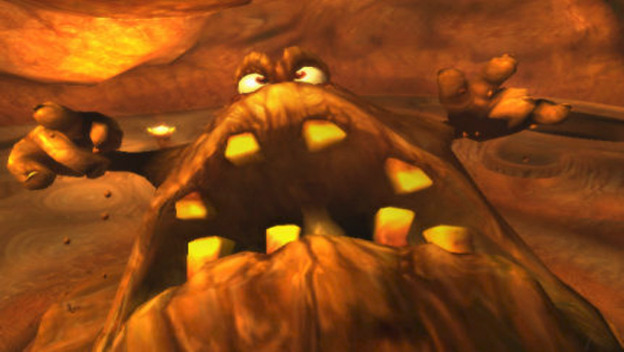 Conker's Bad Fur Day introduced us to a boss called The Great Mighty Poo, which was exactly what it sounds like. This massive pile of doo doo actually sang to us while we filled his potty mouth with rolls of toilet paper, reminding us that sweet corn had a much better chance of surviving this encounter than we did. Who the hell comes up with this crap?
The Bathroom Scene (Eternal Darkness: Sanity's Requiem)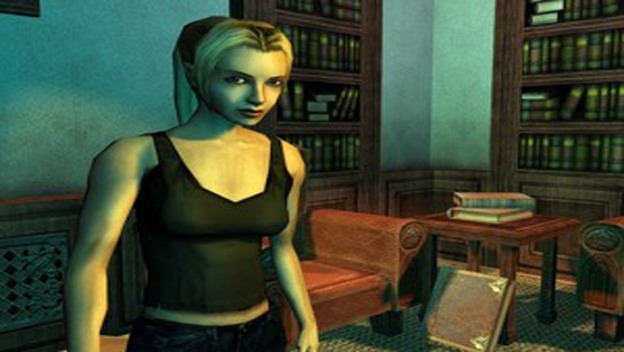 Eternal Darkness was a survival horror game that, in its finest moments, made us question our own sanity. One of the most unexpected scares in the entire game came from a scene that took place in a relatively tranquil bathroom. Upon walking up to the bathtub, a button prompt would come up, letting us know that we could "inspect" this object.
But tapping that button was a terrible idea for anyone hoping to keep their pants dry, as it would bring up a quick flash of Alex, the current playable protagonist, dead in a tub filled with blood. The ear-piercing scream that accompanied the image was one of the most god-awful sounds we've ever heard in a video game.
Yeah, that was seriously messed up.
What Did He Just Say? (The Elder Scrolls IV: Oblivion)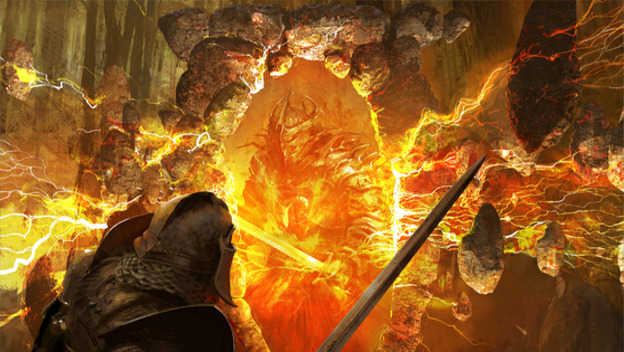 Oblivion had a ton of dialogue in it, so we can imagine that writing it must have been a monumental task. But some of the stuff the NPCs would say was so mind-numbingly absurd that we had to question the sanity of Bethesda's writing staff. I mean, this stuff was bizarre . Like this: "I understand Ida Vlinorman enjoys jumping off high things. Like buildings." And to make it even more uncomfortable, we got to watch these people's deformed facial expressions the whole time they were blathering on.
Oh, and if I hear the word mudcrab one more time…
The First Time We Saw "The Bulge" (Katamari Damacy)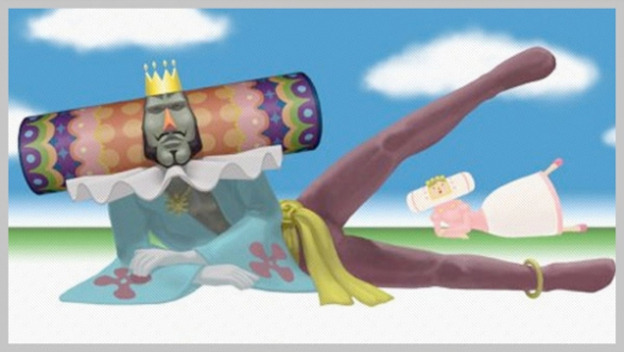 Katamari Damacy was a weird game in its own right. Then, out of nowhere, we were confronted with the mighty package of the King of All Cosmos. In fact, we're pretty sure this was the second most inappropriate crotch bulge in entertainment history, with only David Bowie's in Labyrinth able to top it.