Star Fox Zero, Deus Ex: Mankind Divided, Quantum Break, Scalebound … What the heck, it seems like all of the games that we're most excited to play keep getting pushed back. It's frustrating – really frustrating – especially when we have so much incredible gameplay footage and information to tease us as we writhe in anticipation. Take heart! Some of the best games you've ever played took years to develop, and the roads from concept to console were rocky and winding. Here are five games that took forever to wrap up, but ended up being well worth the wait.
Halo: Combat Evolved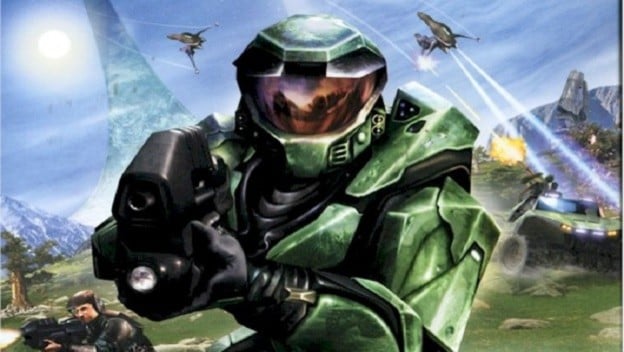 This is the first-person shooter that changed everything. I don't think I've ever had more fun playing a multiplayer game than I had at Halo LAN parties. The action, visuals, and physics were so impressive, and so conducive to players making up their own games to play. I remember having fits of laughter with my friends as we'd load up big maps with Warthogs and rocket launchers, just to see how much mayhem we could cause and how far we could launch a Warthog into the air. Though Halo as we know it was released in 2001, did you know that development actually began in the mid '90s, and back then it was going to be a third-person strategy game. Do you know who first announced it? Steve Jobs! Jobs and Bungie revealed Halo at the 1998 Macworld Conference and Expo, stating that it would release simultaneously for PC and Mac. Ironic how that actually turned out, huh?
The Legend of Zelda: Twilight Princess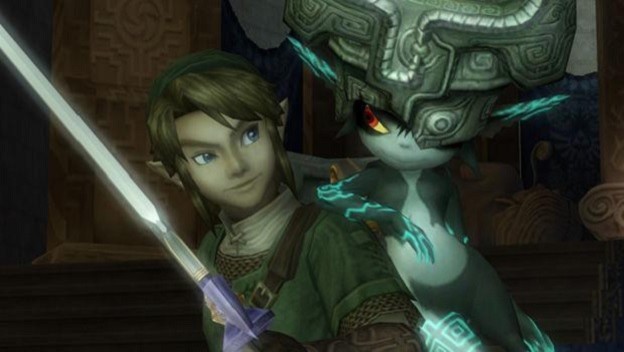 Arguably one of the most beloved Zelda games of all time, Twilight Princess is also one of the most notorious because of how long fans had to wait for its release. The first trailer was shown off at E3 in 2004, and usually Nintendo doesn't show off a game unless it's due to release in the near future. Not always, but usually. Twilight Princess was originally set for a 2005 GameCube release, but was delayed so Nintendo could develop it for the Wii simultaneously. A game that fans had been waiting to play since mid-2004 ended up releasing for the Gamecube and Wii late 2006. We love it all the same, though, and soon we'll be playing an HD remaster on the Wii U. By the way, did you know that Midna isn't just speaking gibberish? All of her lines were recorded in English, and then scrambled.
Alan Wake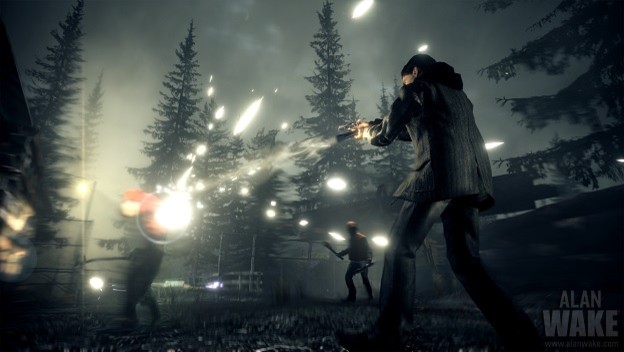 Remedy Entertainment is on the tip of our tongues as we gear up for the release of Quantum Break , but Alan Wake is one of the most suspenseful and thoughtful games Remedy has ever put out; a real cult classic. The game actually got a tech demo in 2005, but Remedy wouldn't actually release it for another five years. Developing a new IP is always tough and Remedy had some trouble deciding what kind of game Alan Wake was meant to be. Did you know that 6 months went into developing Alan Wake as an open world game? That concept was finally scrapped in favor of the more linear, story-driven game we know and love. By the way, you'll get a download code for Alan Wake with your copy of Quantum Break , so you can look forward to playing both in April.
Super Mario Sunshine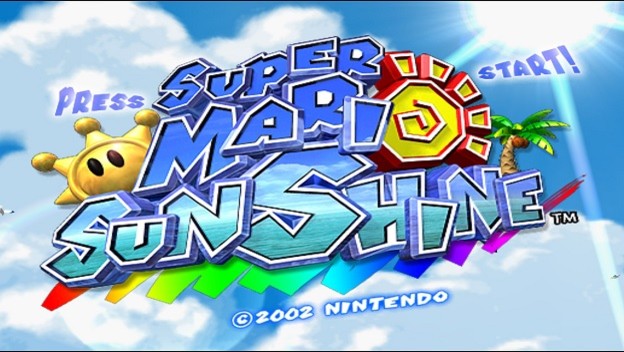 Super Mario Sunshine is kind of a Frankenstein's Monster; a hodgepodge of various concepts and failed ideas that ended up coming together in an innovative title that will forever be hailed as one of the most unique 3D Mario games ever. Did you know that Miyamoto claimed that a sequel to Mario 64 was in the works, and that it would use the doomed 64DD (disc drive) peripheral? Yeah, well, the 64DD was a total failure, and the mysterious Mario 64 sequel was basically scrapped for parts which were used for future games. Then you have the series of tech demos lovingly dubbed "Mario 128" which showed off concepts that ended up games such as Twilight Princess, Super Mario Galaxy, and Super Mario Sunshine. From announcement to release, we only waited a year for Sunshine , but in a way it was the sequel to Mario 64 that we never got.
Half-Life 2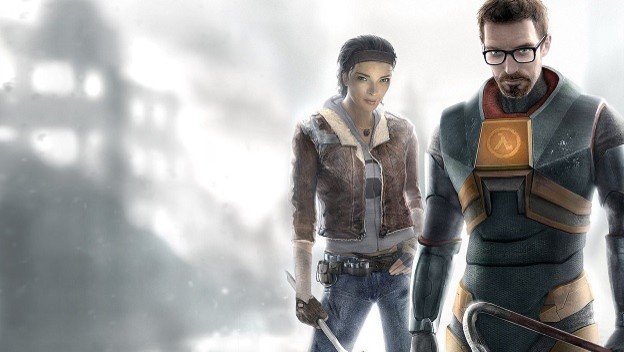 I saved the best for last. Half-Life 2 is, hands down, one of the best games of all time. Development started in 1998, but the game wasn't actually released until holiday 2004. About a year before release a hacker by the name of Axel Gembe hacked into several of Valve's company computers and stole the source code for Half-Life 2 , which found its way online. Valve co-founder Gabe Newell was embarrassed and furious, and appealed to police and the gaming community at large for help tracking Gembe down. Of course, most of the gaming community was a little peeved because this is how they found out that the game was nowhere near completion, something Newell had yet to admit. At any rate, Gembe eventually got in touch with Newell to apologize about the code finding its way to the internet, and that conversation eventually turned into a fake job offer from Valve. A "phone interview" gave police everything they needed for evidence, and one morning Gembe woke up to the sight of rifle barrels pointing at his face. By the time of his trial, Half-Life 2 had already released and sold over 8.6 million copies.