Ask anyone who knows me and they will tell you that I am eyeballs deep in comics. I am even producing my own. That being said, I read a LOT of comics, and something occurred to me the other day as I was thumbing my way through some of the Future's End titles from DC Comics: there are some characters that really should have noteworthy games, like right now. For various reasons, most of them being that they are already in the mainstream, these characters should have a game that is on par with an Arkham City type of game. A game that is every bit as badass as the characters in it. So without further ado, here are five Marvel and five DC characters that should have their own games right now.
Swamp Thing (DC Comics)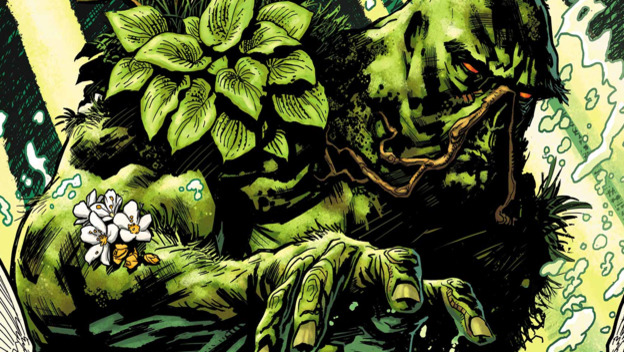 I already know what you are thinking…why Swamp Thing? He hasn't been in the media in decades, why bring him back now? Well, I'll tell you. If you have been reading DC Comics at all, Swamp Thing has gotten a bit of an overhaul in the story department. What used to be the catch all for lame writers and their even more lame attempts to make this outdated franchise cool has now become a place for some serious 'outside the box' storytelling… and it's working. Just take a look at the story told in Swamp Thing Future's End #1 and you will see that contained in the pages of that single issue is more of a video game plot than most of the newer titles out there. With the advancements in graphics and gameplay, this game could actually be pretty awesome… as long as it gets done right.
S.H.I.E.L.D. (Marvel Comics)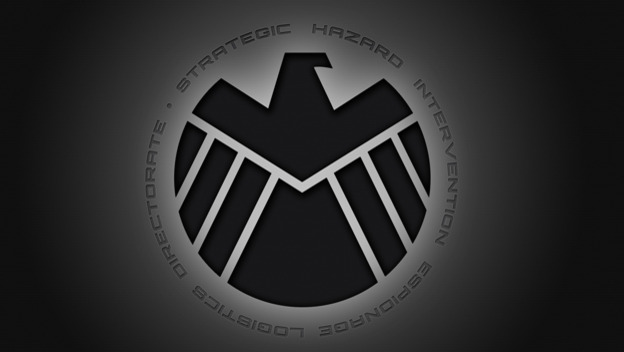 With the show, plus the all-star cast of characters that pop in and out of the storyline all the time, as well as the way that the show ties into the films–why not take it to the next level? There are so many ways that you could go about this, too, but the one that comes to mind was after recently replaying XCOM: Enemy Unknown . I thought to myself, "Holy crap! This would make an awesome format for a S.H.I.E.L.D. game!" And now I am telling my revelation to you all, in the vain hope that someone with a lot more money than me thinks the same way and they will jump all over this and then call me in to test the game when it's almost ready. You know? I'd even just settle for a free copy when it comes out. Oh well…I guess there's always hope.
Green Lantern (DC Comics)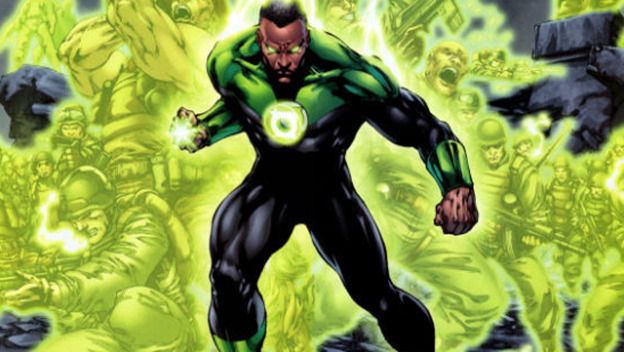 Now I am going to go out on a limb here and say that the movie game wasn't all that bad. And by that I mean it wasn't as bad as the Thor movie game. So it had something going for it. Anyway, what I propose is a game that features all of the Green Lanterns of Earth, from Alan Scott to Simon Baz. I think that could give the game a whole new dynamic to work with. You could take them through several timelines and several story arcs that could all meet at some point of nexus, where command of the lanterns of Earth and possibly lanterns from other sectors as well would become the final battle sequence. I just feel like there is so much potential with the lanterns for a game that it should not have been overlooked this long. Especially with the upcoming Justice League movie and how popular comic-based games are, even when they suck. But I would be willing to bet if you got the team from the Arkham series on a GL title, there would be some serious magic in the making.
Superman (DC Comics)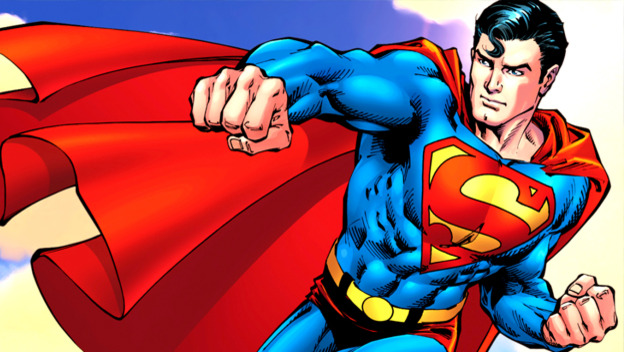 I know this seems obvious. But when was the last time you played a Superman game? Then ask yourself, when was the last time you played a Superman game that didn't suck? I would be willing to bet you would be hard-pressed to think of an example. First and foremost because there just haven't been that many Supes games. But also because there have been exactly no Superman games that were what anyone could consider awesome. But if anyone deserves a video game that is great, it's Superman. Even if some developer were to even knock the dust off of the ' Death of Superman " storyline and bring it back in game format. Then you could play up to the battle with Doomsday and then as one of the four new Superman that show up… right up until the real Superman returns. Then you set it up for a sequel.
X-Men (Marvel Comics)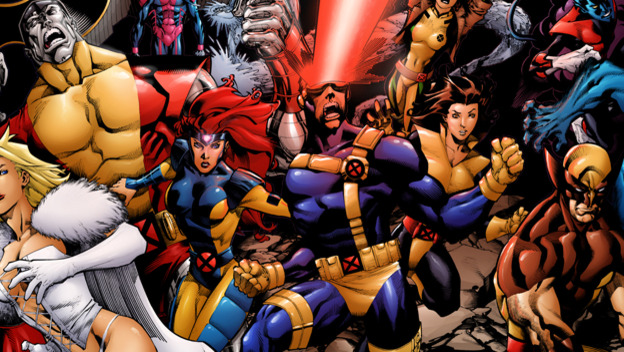 I know this one seems obvious, but think about it. Has there actually been a good X-men game since the coin-swallowing arcade hit from the nineties? Your answer? No, there has not. We have had five movies to varying levels of success in the box office and now they are supposedly going to kill off Wolverine, which as we all know will never happen. So having said that, let's talk about getting them a solid game. Not like X-Men Destiny . While it was a great idea it was terribly executed. Let's get a game where you can either choose an existing X-man or woman or create one and then actually play through a historic story like Days of Future Past or the Dark Phoenix Saga . Bring back epic battles versus the Sentinels and bring in characters we haven't used before and make something worth playing.
Deathstroke (DC Comics)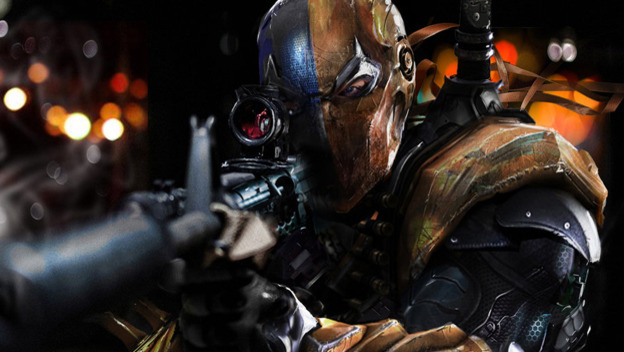 This dude is everyone's favorite assassin. Well, in the DC universe anyway. He is the one man that has given Batman a run for his money on a consistent basis and one of the few characters that remains steadfast in his resolve to rid Gotham and beyond of degenerates, no matter whose side they are on. While Deathstroke is certainly no hero, he is also not a villain. His remains a character who is solidly planted in his ideals and codes. He has respect for only those who can best him in combat and has a hit list a mile long. So how is it that Gotham's nerfarious kill-hound has escaped being the subject matter of a video game for so long? I mean, Deadpool has his own game. And honestly, Deathstroke would be a far more grim style of game than Deadpool. Both characters have as much in common as they do apart, but there is no doubt in my mind that if you took the concepts of Splinter Cell and applied it to this, it would be awesome.
Iron Man (Marvel Comics)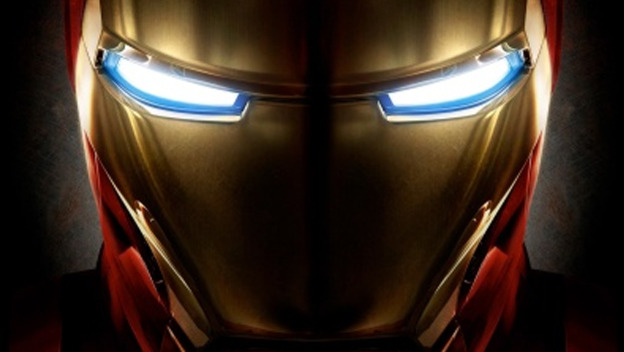 Why, oh why, has there not been a good Iron Man game ever? Seriously. Just the idea of all the different suits alone is enough to get me thinking about how you could incorporate them all into a game. It would obviously have to be a third person shooter with some RPG elements to it. You would need to gather and manage assets for JARVIS to be able to research and develop new bits and bobs for your suit, or to even create new suits based on what you find. Weapons, metals and tech are all things that could be incorporated into the suit creation system. Then you could take your suits out for a free-run test drive or use them in game on the missions. You could pit Tony Stark against his most notorious villains, maybe even add a co-op 'war machine' mode for some cool co-op play. But no matter how it gets done, Iron Man needs a game that people can play without hating themselves for buying it.
Spiderman (Marvel Comics)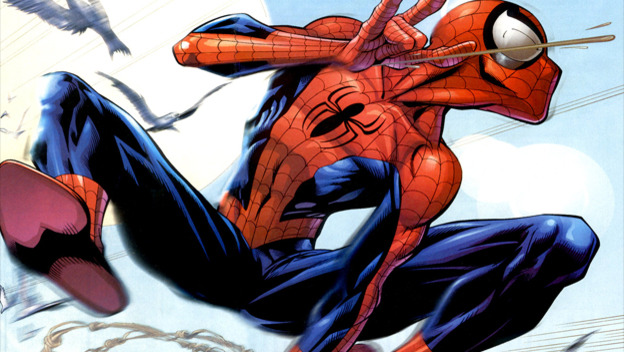 Now I know that you all are aware that there have been some seriously good Spidey games in the past. But the reason that I am adding him to the list is because some very cool stuff is coming down the pike for our friendly neighborhood web slinger and I think it would be the perfect time for there to be a new game for Spidey. But take a nod from Shattered Dimensions and create a new titles or series of titles within the new Spiderverse, where there are more spider men and women than you can sling a web at. I mean, even Gwen Stacy is a spider girl now. A hot spider girl. But seriously, what better way to break away from yet another round of half-assed movies and give some serious life to Spiderman and his new band of merry spider people? I know I would be down for a new Spiderman game. Especially one that gave me a whole bevy of characters to play as.
Captain America (Marvel Comics)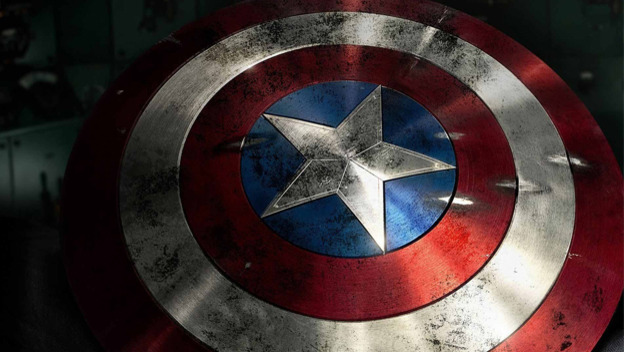 Why have we not gotten a solid Captain America game yet? Seriously. Cappy is a freakin' American icon and yet he has never even gotten a solid nod in the gaming industry since the arcade Avengers titles came out back in the day. We have had two really good Cappy movies and are about to get a third. He has starred in the first Avengers film and is slated to be in the next as well. So why on Earth has their not been a video game worth mentioning. I am not talking about crap-tastic movie franchise knock-off games. I mean a full-on, ground up adventure title for Steve Rogers and his supporting cast of characters. Start it out in WWII and work your way until now. Hell, even make it an episodic release kind of thing. As long as it doesn't suck, people will play it. Especially fans of the man himself. I know I would.
Constantine (DC Comics)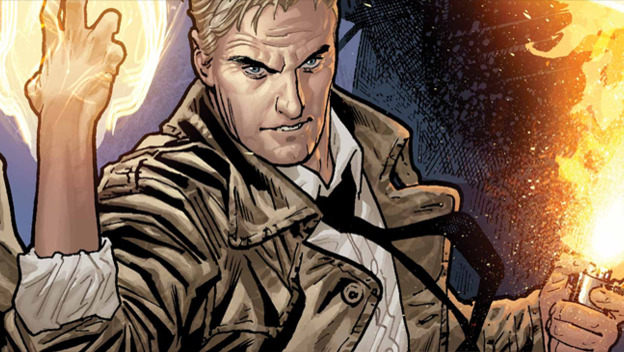 Ok, I am only including the Keanu Reeves movie because it was marginally successful and I think Rachel Weisz is super-hot. But then you have a solid run in the comic book world as well as the new TV series that is getting good reviews. So between comics, movies and TV shows has this guy not gotten his own game? I mean, it's not like the subject matter isn't there. Who doesn't like going on a little demon-hunting rampage every now and again. And then there's the idea of his recent brush with the Helmet of Fate as well as being part of Justice League Dark that bring some very cool video game concepts to mind. I bet if you asked really nice, you could probably get some really cool writer like Neil Gaiman to sit in on writing as well. He seems like he's down for whatever. So I ask again, why do any of the characters on this list not have 'real' games yet? It just doesn't seem to make any sense.