People worry about gaming in video games all the time. Is it harmful to younger gamers? Is it getting them hooked on "surprise mechanics" like lootboxes? Could people unintentionally spend more money than they intended by getting involved with in-game gambling on games? Could even innocuous gambling minigames be glamorizing the pastime?
Well, we're not going to get into all that heavy stuff today. Instead, we're going to look at some of the best and worst of video game gambling!
NBA 2K19 Ante Up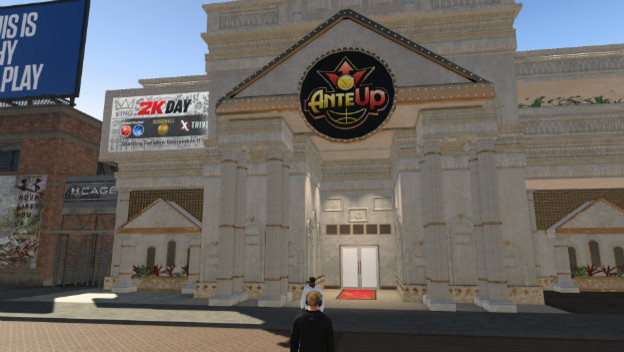 Ante Up is the straight up gambling area in NBA 2K19. It's where you go and bet VC you have earned on matches with other players. It's, well, not always great. You never know what the competition will be like until you get into it. It's a risk-reward situation and is one of the worst examples of video game gambling. Because sure, you could win. But unless you're super great at the game, you might not. Maybe just take that VC and buy stuff you can actually have and enjoy in the game or even get something from the Gatorade Fuel Bar to give you more Turbo.
Yooka-Laylee's Capital Cashino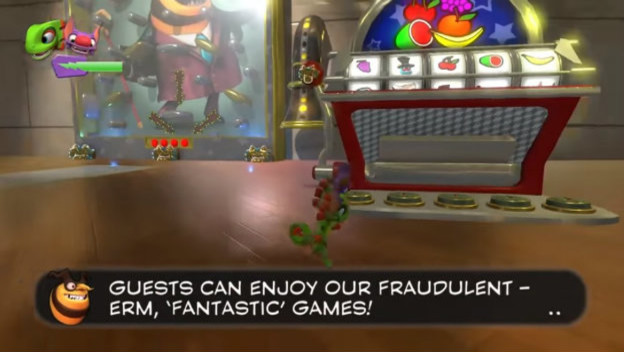 Bright and colorful levels in retro-inspired games can be a good combination. They're flashy, they add even more color to a vibrant space. It can even provide an excuse for working gambling machines. Yooka-Laylee' s Capital Cashino is a perfect example of this. There are actual working slot machines that pay out casino chips. Which is good, because you need those chips to exchange for pagies, the currency of the game as a whole.
GTA Online's The Diamond Casino & Resort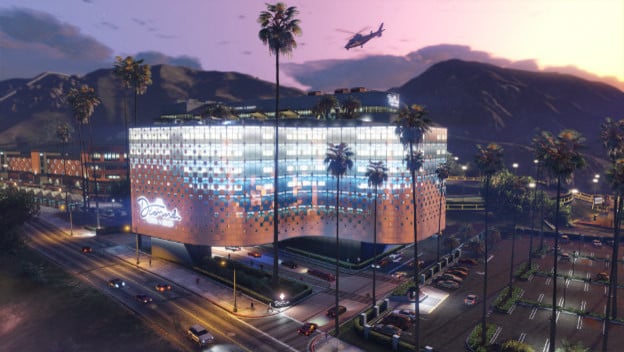 Okay. So we don't know how good or bad the GTA Online casino situation will be . Given how much it is going to add to the game, let's be cautiously optimistic. It's going to add a new storyline for people who invest in the penthouse by letting them go through The Diamond family quests. It'll add casino-staple minigames like Blackjack and Poker. There will even be one of those lucky spin wheels like you see in an actual casino to possibly win things like a car.
Fallout: New Vegas' Sierra Madre Casino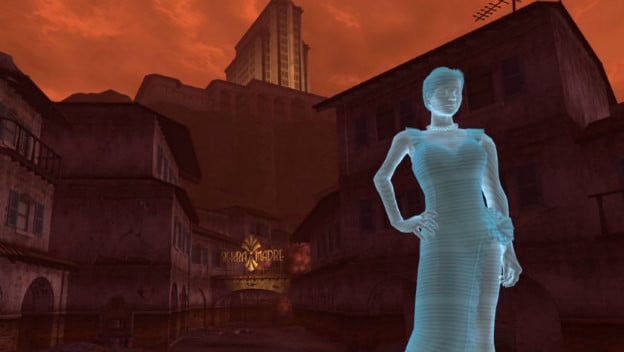 Given that Fallout: New Vegas is set in Las Vegas, you would expect there to be some pretty good casinos. Well, it is after the apocalypse, so things aren't great. But some casinos are pretty cool! Like the Dead Money add-on's Sierra Madre. You can play Blackjack, Roulette, and Slots. There's a pretty cool storyline associated with it. Basically, it's a chance to see something that was almost frozen in time and see "ghostly" elements.
Cuphead's Mr. King Dice's Casino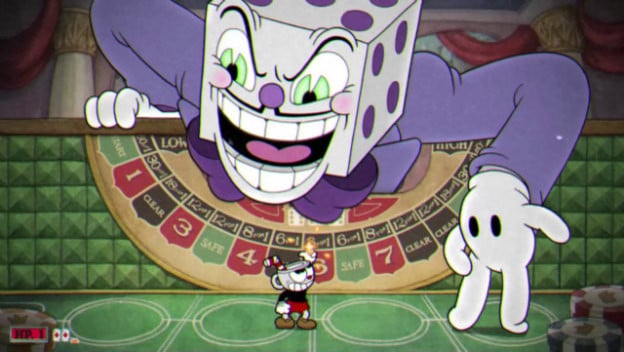 Given that Cuphead has the subtitle Don't Deal with the Devil , it certainly seems like a cautionary tale about the dangers of gambling and getting involved with unscrupulous characters. All Bets are Off! is a level played in The Devil's Casino, where you face off against King Dice. It's a gambling-themed level with fights on a Roulette table, a villain who is eager to use cards and dice to attacks, and even a fight in a lounge against some alcoholic bosses. It may certainly make you think twice about gambling!
Sonic the Hedgehog 2's Casino Nights Zone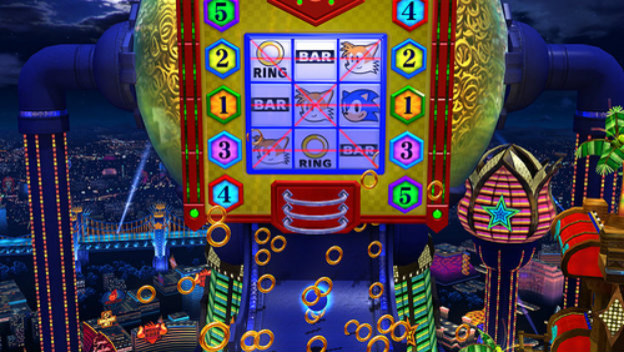 The Casino Night Zone is a Sonic the Hedgehog staple. This location keeps coming up, giving people a pinball-area with slot machines, neon lights, jaunty music, and one of the more memorable locations. It first showed up in Sonic the Hedgehog 2 , introducing people to a pinball-themed area. It inspired a stage in Sonic Drift 2 and Sonic the Fighters . It even showed up in Sonic Generations as a stage in the 3DS version and pinball minigame in the console release. Of course, Sonic Heroes had its own Casino Park stage and there's Casinopolis in Sonic Adventure , but Casino Nights Zone is our favorite.
Final Fantasy VII's Golden Saucer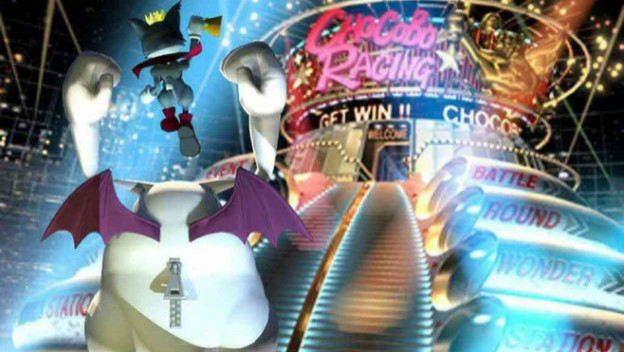 Final Fantasy VII' s Golden Saucer is one of the best gambling experiences in gaming, because it does a great job of recreating what a Las Vegas casino is actually like. There's a Chocobo Square for Chocobo racing, which is essentially horse racing. You can go on a date night by staying at the Ghost Square inn, which is like a Las Vegas resort. There's an Event Square with shows. There's an arcade with a Mog House, Super Dunk, Snowboarding, and other games. It's just a generally pleasant gambling experience without actually feeling like you get ripped off.