What makes a game eligible for such a prestigious honor as being seen as the greatest of all time? There are four criteria: the game must be widely recognized and remembered, it must exhibit longevity (remaining popular over time), it must enjoy international recognition and success, and it must have exerted significant influence on other games or the industry generally. With this in mind, we've been considering what games might make for a solid nomination. We think these seven have a good chance of making the cut. Let's check them out, as we mine through some of the other historic titles that deserve credit and aren't just Mario and Sonic.
Guitar Hero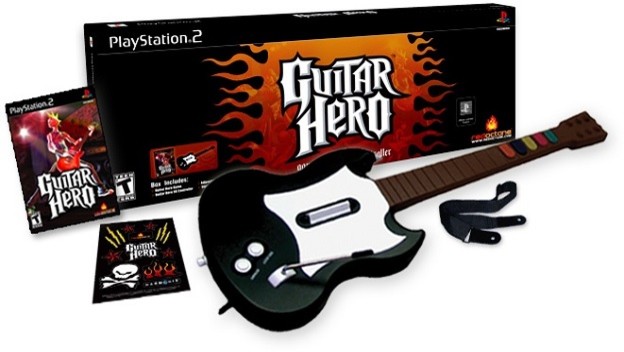 Before Rocksmith , before Rock Band , before DJ Hero and Sing It , there was Guitar Hero. Can you think of a single, video-game-playing friend that doesn't have a plastic guitar somewhere in their house? This game caused people to flock in droves to their local game stores and retailers to form lines behind the demo station. You want to talk about longevity? Guitar Hero was first published in 2005 and has inspired six direct sequels and eight spin-off titles such as Guitar Hero: Aerosmith, Guitar Hero Encore: Rocks the 80s, and Band Hero . This rhythm game juggernaut also made its way to portable and mobile platforms, proving that players just couldn't get enough. We wouldn't have the plethora of high-quality rhythm games that we now enjoy if Harmonix didn't prove that tens of millions of gamers were eager to engage with their home consoles in a totally new way – and feel like freaking rock stars while doing it. I still get a rush playing Cliffs of Dover on expert.
Call of Duty 4: Modern Warfare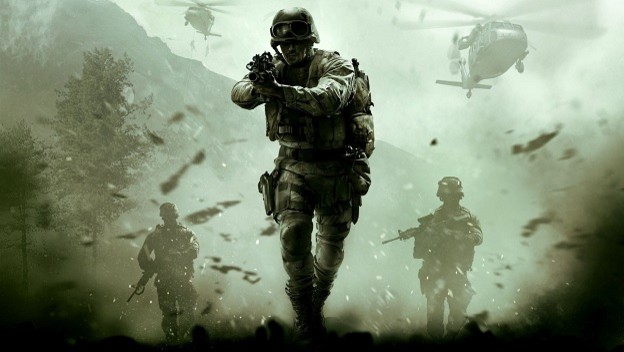 Modern Warfare was, and will always be, a very special game. It's unique because it shattered our expectations and challenged conceptions about what is possible when telling a story through video games. Right up there with the death of Aeris in Final Fantasy VII , the hot coffee scandal in GTA III , and Psycho Mantis reading our minds in Metal Gear Solid , the opening mission of Modern Warfare is a moment in every gamer's life that they never forget. When you mention "Crew Expendable" to anyone who's engaged in the Call of Duty franchise, they know exactly what you're talking about. Modern Warfare also changed FPS multiplayer games forever. The level of competitive precision, 60 fps gameplay, selective perk slots that compliment different playing styles, and light RPG progression elements all came together to create something special. So special, in fact, that we're more excited to play it again later this year than we are to play Infinity Ward's newest game.
Metroid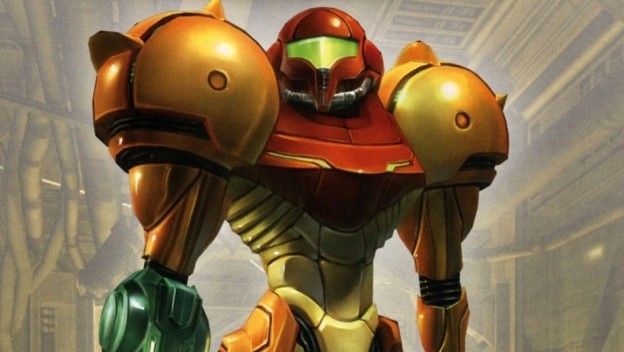 Metroid is a game that is still surprising players to this day. At the time, no one had ever played an action game where power-ups lasted more than a few seconds. The way in which Samus grew more powerful as her adventure progressed felt novel and rewarding. She'd gain stronger weapons, enhanced jumping abilities, and tools which allowed her to access previously unreachable portions of the map. In modern times people still refer to "Metroidvania" as an established genre, defined as it is by this cycle of progressing so that you can backtrack and unlock previously hidden upgrades that allow you to backtrack and unlock… well, you get it. For proof that the Metroid brand is still very much alive and deeply loved, check out the comments section of any article about Metroid Prime: Federation Force .
Minecraft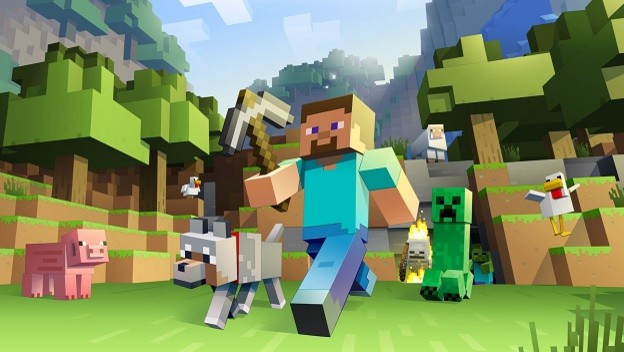 Minecraft isn't going anywhere. It's sold almost 75 million copies since its initial commercial release in 2011, and those numbers just keep going up. It's absolutely mind-blowing that a 5 year-old game is still a top-10 chart topper almost every single month. This game usually outsells the competition, no matter what platform you're looking at, and it's inspired countless clones and rip-offs that tend to do pretty well themselves. Everyone, young and old, hardcore and casual, loses track of time when playing Minecraft , and as we step into the future of gaming we see Minecraft leading the charge with versions you can play in virtual and augmented reality.
Dragon Quest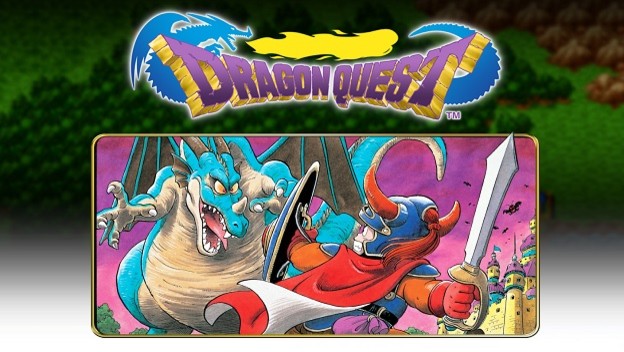 Dragon Quest, or Dragon Warrior as it's known in the West, was the very first RPG that I ever played, and many of you can say the same thing. I know it's hard to imagine, but at the time no one had experienced anything quite like this. A simple quest that gradually unfolds into a much bigger story, the addictive grinding loop character and gear progression, unforgettable music, hidden items, an ultimate weapon and suit of armor… these are seen as staples and cliches now. They're altogether the defining characteristics of a standard JRPG, and they all started with Dragon Quest. The franchise is more popular today than it ever has been. Akira Toriyama's legendary monster designs and Koichi Sugiyama's unforgettable compositions are still at the heart of fans' emotional reaction to these games, and that's something you just can't replace. I kid you not, when I saw the first trailer for Dragon Quest Heroes and heard the "Overture March" recreated in such a brilliant way, I had to swallow a huge lump in my throat so as to not cry in front of my wife. That's longevity; that's staying power.
Final Fantasy VII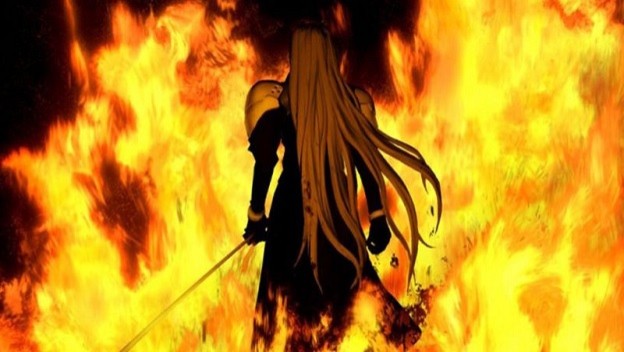 Say what you want, but Final Fantasy wasn't a household name – at least not in the West – until its seventh installment. I know it's fashionable for the "true" fans to talk about how there's nothing can match the experience of playing Final Fantasy III or Final Fantasy VI when they were new, but I'm on to you guys; I know you played that stuff after Final Fantasy VII blew your minds. This was the very first game I remember seeing a cinematic trailer for on television. That trailer, and the resulting time I spent getting swept up in this story, changed my life forever. Hailed by many as the greatest RPG of all time, FInal Fantasy VII has inspired a full-length film, three successful spin-off games, and a remake.
Pokemon Red & Blue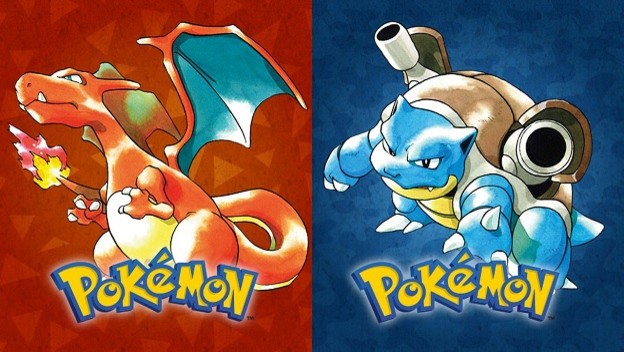 Who would have thought that a Japanese RPG developed for a handheld back in 1996 would sell close to 25 million copies? Then again, who could have predicted the global phenomenon that Pokemon has become? If there's any game that meets the criteria for the World Video Game Hall of Fame, it's Pokemon Red & Blue. Everyone knows the name, we're still downloading and playing it for the 3DS, the games are loved all over the world, and Pokemon rocked not just the video game world, but the whole entertainment industry. Television, manga, film, games, toys, card games… if it has the name Pokemon on it, it succeeds, and that power has its unshakable foundation in Pokemon Red & Blue.