When I was doing research for this list, a strange feeling overcame me. While watching these virtual deaths take place, it dawned on me what that feeling was. In video games, we spend all of our time doing our absolute best not to get killed. We run away from the chainsaw killer, we dodge the booby traps in the mine, and we avoid the monsters. We do our absolute best not to see the death scenes in a video game.
I didn't realize how much of a shame that is until I started creating this list. Some of these killings are brutal and gory, but all of them are created with a sense of fantastic realism that goes underappreciated. There's something cathartic about letting a character die simply for the fact of wanting to see the actual death take place. Let's take this journey together down the path of some of the gnarliest video game deaths.
Shadow of the Colossus: Wander Death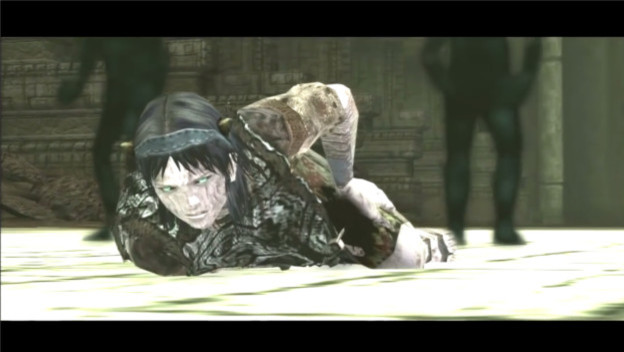 I wanted to start out light, rather than diving into the deep end. Some people who are squeamish might not be able to make it through this list and there needed to be something for them! Plus, not all brutality is based in violence or gore.
The (spoiler alert) death of the main character at the end of Shadow of the Colossus is not necessarily the most intense visually, but it is in every other way. You spend the entire game becoming attached to the Wander. He's a brave young lad who takes on these monstrous creatures without a second thought. All of this he does just to rescue the damsel in distress. But does he ever see his hard work come to fruition? Does he ever receive thanks from the girl he fought so hard to save? Absolutely not. He dies a thankless death in agony. Brutal, my friends, brutal.
Until Dawn: Emily in the Rock Crusher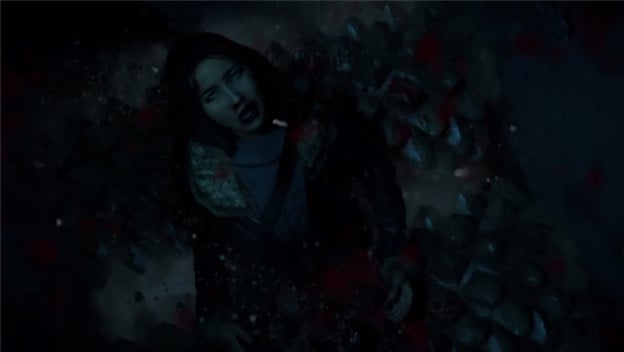 Until Dawn is one of those titles that I've heard argued both ways numerous times. For some, it's a fantastic horror title. For others, they really wish they had never even known it existed. No matter where you side on the line of whether or not Until Dawn is worth the playtime, you can admit there are some crazy deaths.
One of the best ones is the death of Emily in the rock crusher. She fights tooth and nail to try to pull herself out, but falls to her crushing defeat, literally! The dead look that crosses her eyes and face as her body clogs up the crusher is haunting.
Tomb Raider (2013): Lara Fights Throat Spike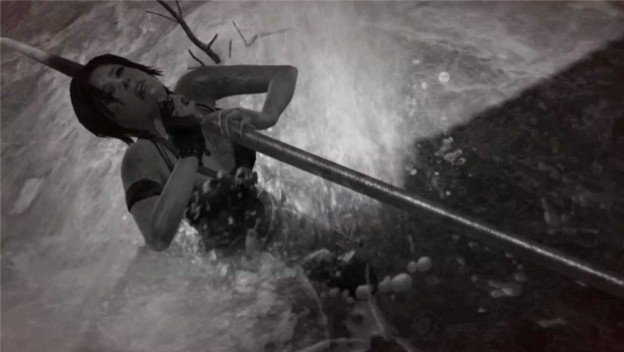 The new versions of the Tomb Raider games are fantastic, in my opinion. The realism they present was a happy update to the classic series. In the first reboot version of Tomb Raider that came out in 2013, we saw some absolutely brutal deaths. I remember one of the first times I died in the game, I expected to see the stereotypical fade to black.
What I got was a shock to the system. Lara is impaled, stabbed, and otherwise completely destroyed in Tomb Raider . This moment in particular is a death scene where Lara is impaled on a spike underwater. She struggles helplessly against the spike that has pierced her throat, and even I couldn't help but cringe.
Resident Evil 6: Leon Shoved into the Fan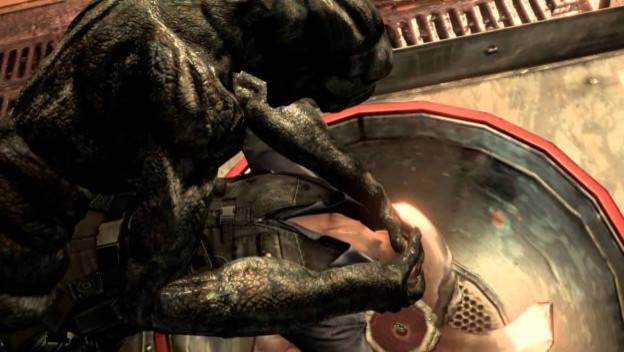 What would a gnarliest deaths list be without something from the Resident Evil franchise, am I right? This death in particular still sticks in my mind. Leon is fighting against a zombie as he is lowered closer and closer to a fan. Lose the struggle, and you get annihilated by said spinning vortex of doom skull first. Not only do you get turned into minced meat, but the creature follows after you as well! There's nothing like human and zombie flesh blending together to make a lovely puree, right?
Dead Space 2: Needle to the Eye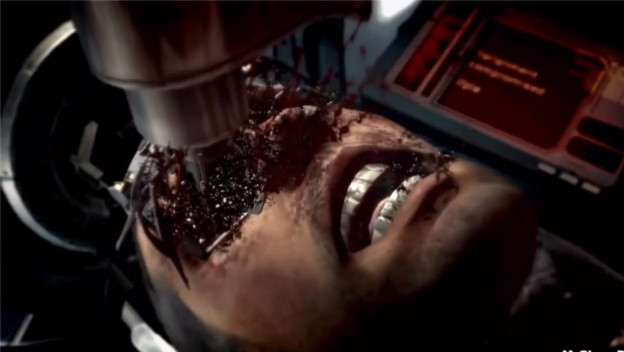 This death was the first thing to make my list, as it's one that is absolutely unforgettable. Dead Space 2 's needle to the eye death really (pardon the pun) sticks with you. I think everyone can admit they have a fear of something getting anywhere near their eye. To those bizarre and brave folks out there that get eye tattoos (yes that's a thing), I absolutely salute you. I have a hard time just putting in contact lenses or applying eyeliner, for fear of something stabbing me in the eye. This Dead Space 2 death just compounds on that horror and goes all in quite literally.
BioShock Infinite: First Sky Hook Death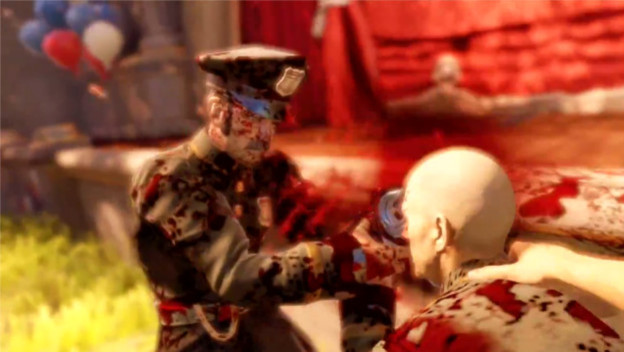 One of the most memorable entries in my list is, of course, from BioShock Infinite . I think everyone remembers how they acquire their Sky Hook, since it's pretty hard to forget. Couple the first time you realize things aren't exactly as they seem, with the intense splatters of blood from the surprise first death, and you've got brilliance on your hands.
The acquisition of the Sky Hook comes from the absolutely brutal, face-mashing death of a police officer. I can seriously still remember the first time I played BioShock Infinite, because I was initially startled by this death. Very quickly after I uttered something like, "That was awesome," out loud. Don't judge me.
Mortal Kombat X: Mileena's Tasty Treat Fatality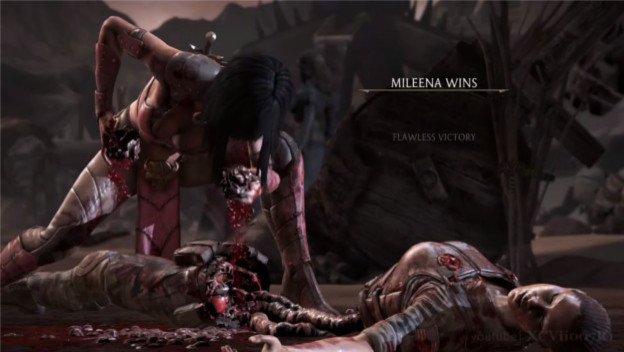 There is literally no video game more brutal and gnarly, as far as deaths are concerned, than the Mortal Kombat series. It took a lot of willpower to see past Sub-Zero's Spine Rip fatality or the more modern "Chest Cold" version of the classic. Once I managed to pull myself away though, I saw that there really was one fatality that just couldn't be beat.
That is of course Mileena's cannibalistic Tasty Treat fatality. I mean, even the name of the move is savage. The nail in the proverbial coffin for Mileena's move is the fact that while she's gnawing down on fresh meat, the victim is still trying to get away. Their screams and the looks on their faces while they literally pull themselves in half just to try to get away from her is intense. Her sadistic hunger pains landed her the number one spot on this list.
What's your opinion on the craziest video game deaths in history? There's probably a personal favorite that didn't make it here, and I'd love to hear about it below!