It wasn't until the early 80's that leather and lace together began to make a heck of a lot of sense. The two are opposites, yet complementing. Some may say they have no place next to each other, and some would say they are inseparable. We here at CheatCC have already listed some of our favorite leather-clad heroes , so it only makes sense that we'd complete the duo with some of the best lacy ladies in gaming history. (And one dude too!) Here are a bunch of gals that prove the more feminine of the two can be just as killer!
Honorable Mention: Balthier – Final Fantasy XII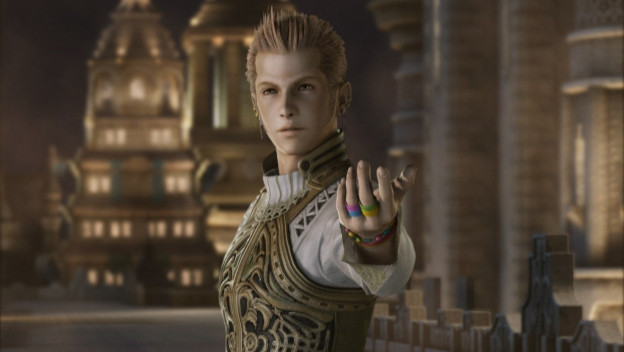 Let's start with a bonus round! I promise, I'm not leading you on. The rest of this list really is the best ladies in lace, according to CheatCC. I just couldn't resist including one entry that showcased the opposite sex. Balthier, from Final Fantasy XII, proves that a man can wear lace too. It's subtle in his outfit, merely the edge of his shirt collar and the inside edge of his shirt sleeves. But even still, it brings a level of detail to his look that would be sorely missed.
Elizabeth – BioShock Infinite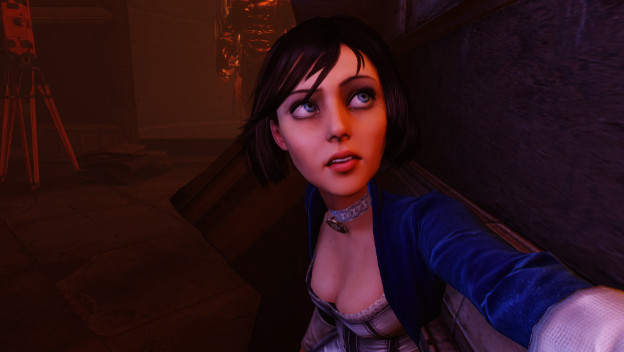 Elizabeth's use of lace is rather minimal, so her outfit seemed like the perfect toe-touch into the water. Her neck is collared in lace, and the top of her corset houses a few more inches of the beautifully delicate stuff. Just like Elizabeth, the lace in her outfit is understated, yet gorgeous. The detail at the top of her corset attracts your attention to the right places. (Yes, I'm referencing boobs again, we all like them). And her necklace gives her just an extra dose of feminine charm that will woo you before you even know what's happening.
Zoe Taylor – Bully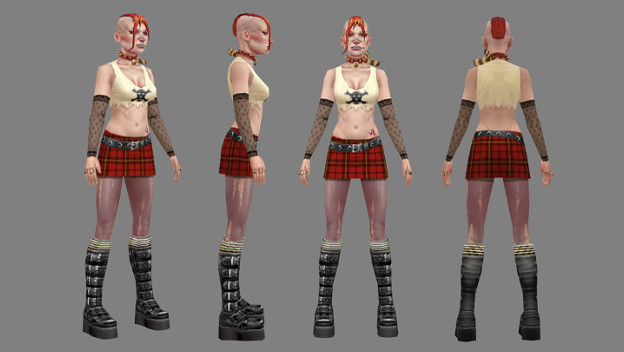 Here's an interesting entry in our list: Zoe Taylor from Rockstar Games' Bully . This photo is from a conceptual version of the character, but her lace sleeves made it in to the final design. It also looks like she might have a little bit of lace at the top of her tights! While this might not be the final Zoe Taylor that made it into the game, the best part survived. She's a tomboy with a gruff attitude, which just goes to show that a lady's choice of arm wear does not dictate her personality.
Harley Quinn – Batman: Arkham Knight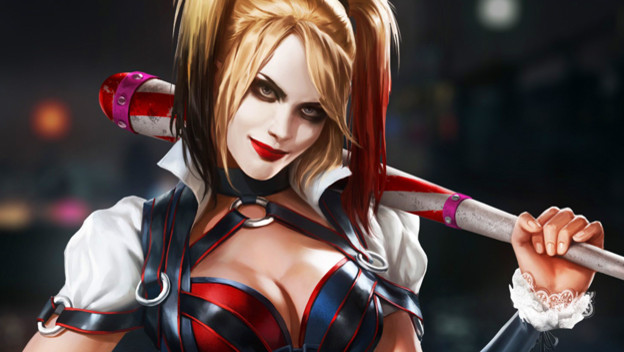 Miss Harley Quinn has had so many different versions of herself over the years, but her appearance in Batman: Arkham Knight is particularly relevant to us right now. She wears a nice, big, bouncy, ruffled skirt that is hemmed in lace. The rest of Harley's outfit illustrates perfectly the concept of leather and lace combining to make something even more interesting than the two apart. Harley's come into her own in Arkham Knight , and doesn't need the Joker anymore. Even still, she clearly wants to show off her more girly side, just a little at least.
Catherine – Catherine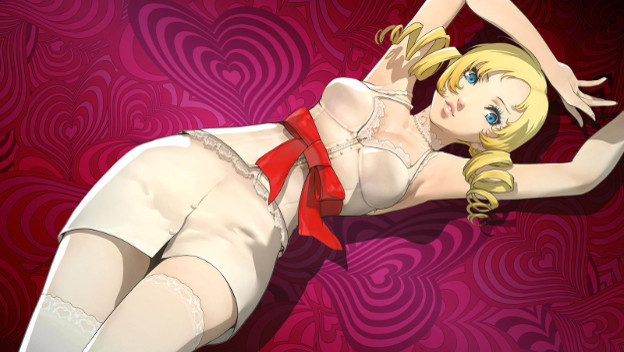 What would a list about lace-wearing beauties be without Catherine ? The titular character from the 2011 puzzle platformer makes use of her feminine wiles at every turn. It makes perfect sense that she'd line her already skimpy clothing with irresistible lace. While Katherine may have brought sexy back, Catherine has cuteness dialed up to dangerous levels. Just for that, it's arguable that Catherine makes the best use of lace in terms of actually affecting others.
Lumina – Lightning Returns: Final Fantasy XIII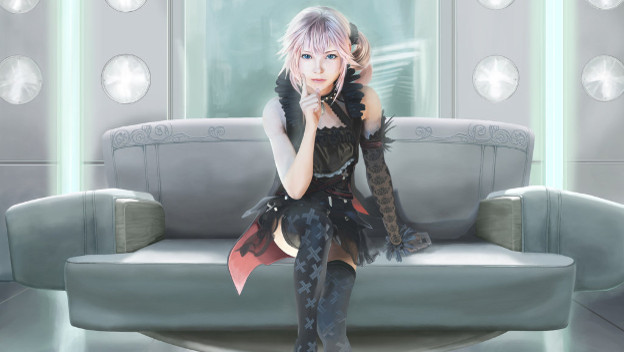 Lumina has a complex reason for being in the universe of Final Fantasy . Throughout the entirety of Lightning Returns: Final Fantasy XIII , it's hard to say whether Lumina is a friend or foe. No matter what her alignment, the fact remains that she is darned cute. She's got a lace sleeve on one arm, and parts of her dress are decorated with it as well. Lumina shows that a little lace can go a long way in a girl's look.
Image Credit: JunWill
Viola – Soulcalibur V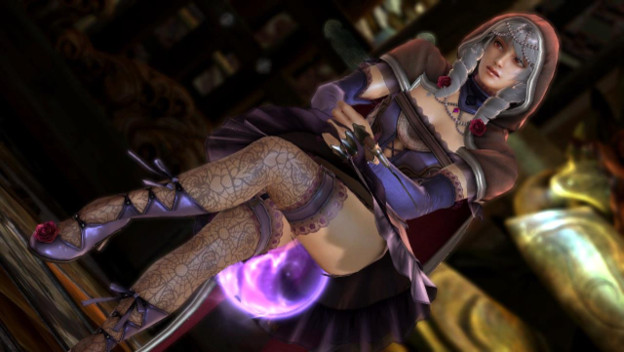 As we reach the top of our list, it's getting harder and harder to decide who should win that top slot. Viola, from Soulcalibur V, has all kinds of dainty lace in her outfit. Much like Lumina, it's a little, but it goes a long way. Her tights show off her gorgeous legs. Some lace rest across her chest. While still more adorns her arms. Couple that with flowers, ruffles, ribbons, and more, and Viola has feminine charm on lock.
Alicia Claus – Bullet Witch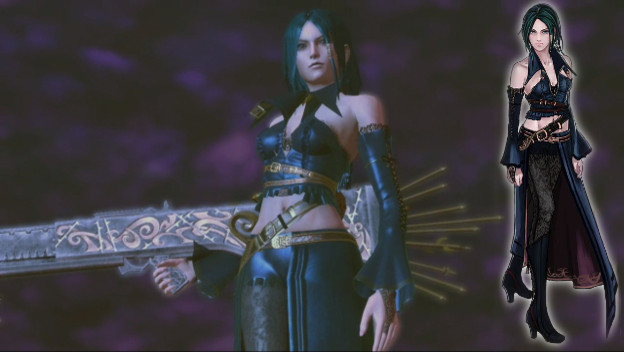 We've come now to the end my friends. The top of our lovely lace ladies list. This top spot has been passionately fought for by Alicia Claus from Bullet Witch . She's been called the Bayonetta before Bayonetta , and we can see why. Where Bayonetta shines with skin-tight bada$$ery, Alicia pulls off the same with dark fabric, lace, and ribbon. She's also got a literally killer weapon that no girl should leave home without. So while her lace tights and revealing outfit might make her seem like a damsel in distress, she's clearly one capable lady.
What did you think of our list of lace-wearing beauties? Are there any you would have liked to see included? Share them with us in the comments section!