There are certain things in life that always go hand in hand. Popcorn and soda, a cold beer on a hot day, pickles and ice cream, and… pirates and ninjas. We've covered some of our favorite pirate games here at Cheat Code Central before, but what about the beloved ninjas? They might not be as far reaching as pirates in recent years, but ninjas are just as awesome to play as swash-buckling seafarers. They're stealthy and mysterious, but they're also powerful. Here are eight ninja games that we couldn't live without.
Image Credit: shadow-saint1104
Teenage Mutant Ninja Turtles: Turtles in Time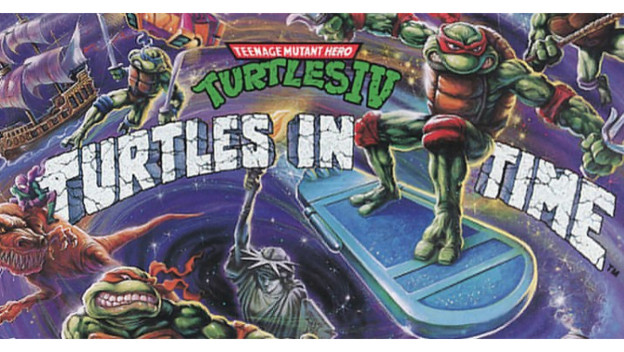 A ninja game list just wouldn't be complete without a T eenage Mutant Ninja Turtles entry. What better game to represent the franchise than Turtles in Time ? This is one of the most highly regarded Teenage Mutant Ninja Turtles games, even after all these years. (It originally released in 1991.) It even enjoyed a re-release 18 years after the fact in the form of Teenage Mutant Ninja Turtles: Turtles in Time Re-Shelled . If you haven't given this classic ninja game a play yet, you should totally do it soon dude!
Izuna: Legend of the Unemployed Ninja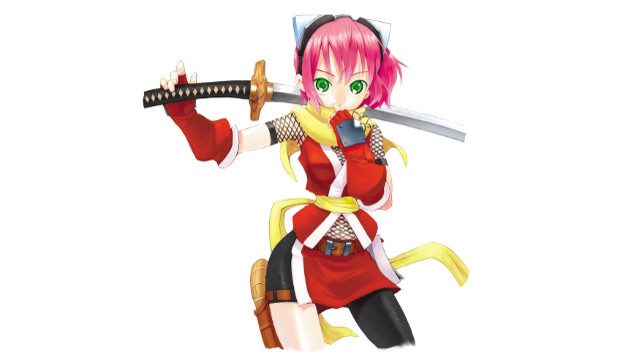 This entry in our list gets extra credit for having a quirky title. I mean, what does an unemployed ninja do with their time? Try to see how long they can be in a grocery store before someone spots them? Kill flies with throwing stars for the heck of it? Thankfully, Izuna does not stay unemployed for long (for the good of us all), as Izuna: Legend of the Unemployed Ninja is about a journey to restore the natural order of things. Izuna angers some of her village gods and has to make up for her previous shortcomings. It's a roguelike dungeon-crawler that features a very cute ninja. What's not to like?
Dead or Alive 5 Ultimate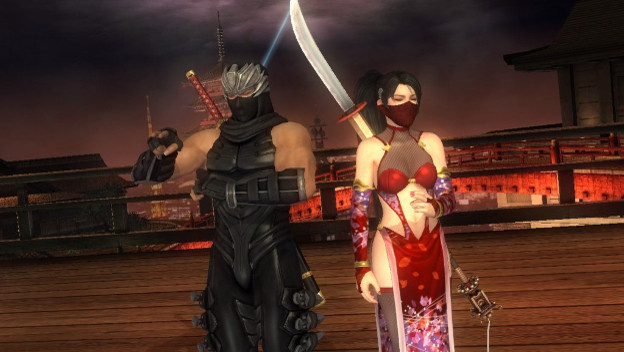 You can't have a top list without at least one great fanservice entry! What better one to suit the needs of those looking to watch some babes than something from the Dead or Alive franchise? Am I right? I'm not so subtly nudging you in the arm right now. But I digress.
Dead or Alive 5 and Dead or Alive 5 Ultimate have plenty of ninja characters to take control of. There are plenty of the beautiful female persuasion, but there are also some great male ninjas to play around with as well. If you're looking or a good time with some great looking characters, you can't go wrong with Dead or Alive 5 .
Senran Kagura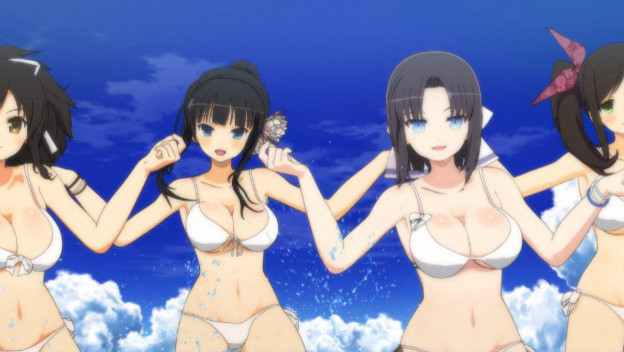 Why have just one ninja when you have have a whole ton! The Senran Kagura series has made a name for itself both in and out of Japan. This is a great series of action games. And a decent enough shooter, with Peach Beach Splash . Not to mention the massage-therapy Senran Kagura Reflexions for the Switch. If you really want the feel of the series in a multiplatform form, go with Senran Kagura: Estival Versus . It is a can't miss!
Naruto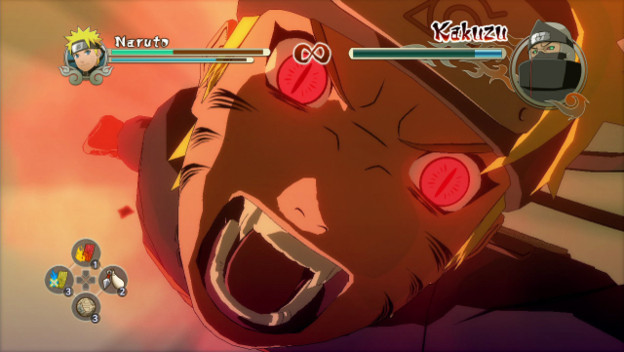 Welcome to the most obvious franchise in this entire list! Hurray! We're listing great ninja games, so obviously Naruto was going to come up at some point. There are all kinds of great, and not so great, Naruto games floating around out there in the world. Some would argue that Naruto: Ultimate Ninja 3 is one of the best ones, but the great thing about the franchise is that there are so many options. Shoot a message out to your Naruto -loving friends (you probably know at least one), and see if they've got some titles you can borrow. You're bound to find at least one that you'll enjoy.
Mark of the Ninja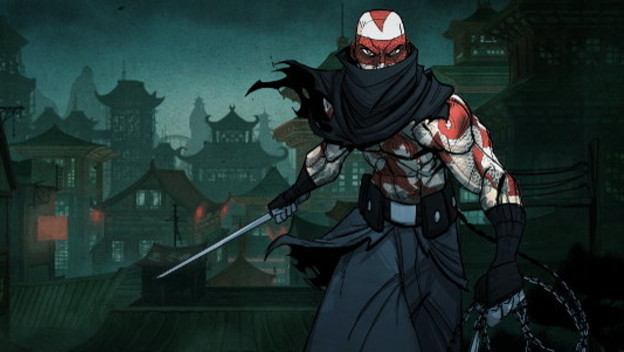 Mark of the Ninja is one of those games that just doesn't know when to quit. It originally released on the Xbox 360 in 2012, but has since seen further releases on Windows, Linux, OS X, Xbox One, PlayStation 4, and even the Nintendo Switch. Mark of the Ninja 's unique and entertaining art style is part of the reason why it has made it so high on our list.
But mostly, it's here just because it's a fantastic game. Ninja games and stealth go hand in hand, and Mark of the Ninja handles it incredibly well. The puzzles might be a little tough at times, and the controls a little odd, but Mark of the Ninja is still well worth your time.
Tenchu: Stealth Assassins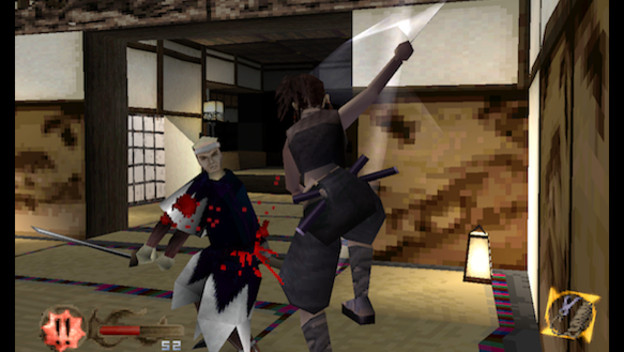 Speaking of stealth games, the next game on our list is Tenchu: Stealth Assassins . And you guessed it, it's also a stealth game! Tenchu takes place in feudal Japan, giving it an air of mystery that can only be filled with ninja action and adventure. This was one of the very first ninja video games to ever include stealth gameplay. The graphics might seem a little dated by today's standards, but Tenchu is still one of the best ninja video games out there to date.
Ninja Gaiden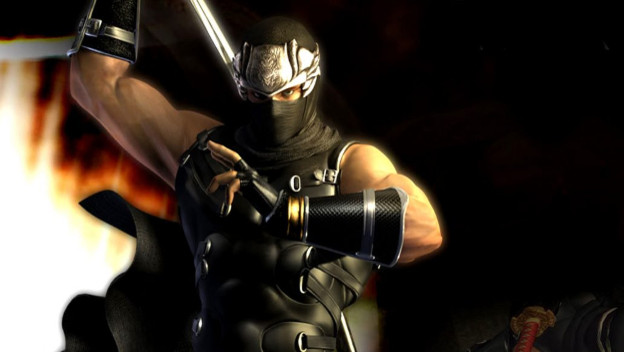 When you're looking for fantastic ninja games to play, there's really only one that towers above all the rest: Ninja Gaiden . The franchise has enjoyed a bevy of different titles, but throughout them all the level of difficulty has remained high. If you're looking for a challenge, Ninja Gaiden is there to provide.
And boy is it there to provide on whatever platform your little heart desires. You might be surprised to know that there are Ninja Gaiden games on all the following systems: NES, Amiga, Amstrad CPC, DOS, PC, ZX Spectrum, Atari Lynx, Game Boy, Game Gear, Master System, Sega Genesis, SNES, mobiles, Xbox, Nintendo DS, Xbox 360, PlayStation 3, Wii Virtual Console, PlayStation Vita, Wii U, Nintendo 3DS Virtual Console, and arcade cabinets.
Which ninja game is your favorite from our list? Is there another specific game or franchise we didn't mention that you would love to see represented? Let us know in the comments below!