There have been so many amazing games made available to us in the horror genre over the years. With those titles have come some absolutely killer cosplay. Be prepared for some spooky sights, and remember that a little blood and gore never hurt anybody. Let's dive into our very nightmares together as we explore some of the best horror cosplay.
Tatiana Gutierrez – The Evil Within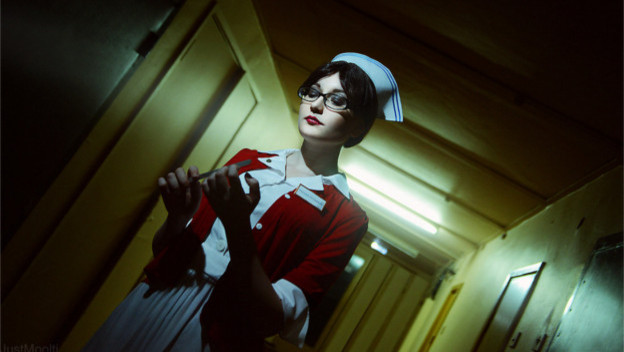 Let's start off with something a little light. Anyone who has played The Evil Within will immediately recognize MonoAbel's cosplay. This is the enigmatic Tatiana Gutierrez from The Evil Within . She's a nurse who helps the main character upgrade himself. Probably one of the most mysterious characters in the game, Tatiana is never fully explained. MonoAbel captures that same mood in her cosplay, especially with the creepy lighting in the hallway behind her. Plus, seeing an awesome costume like this really gets us in the mood for The Evil Within 2 ! It's the latest entry in the series and seems like it could be even scarier than the original!
Image Credit: MonoAbel DeviantArt
Pyramid Head – Silent Hill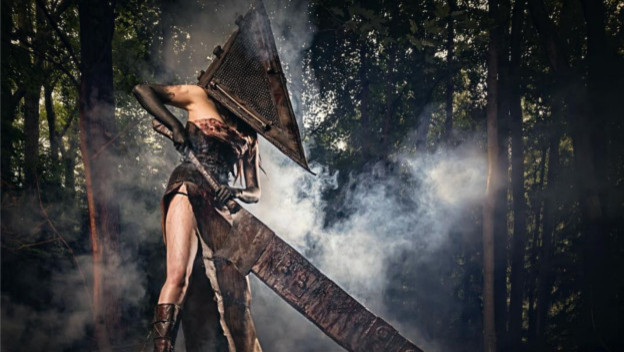 What would a horror video game cosplay list be without a Pyramid Head, am I right? There's usually one at every convention, and yet they always manage to make your heart skip a beat. This particular Pyramid Head has been genderbent by Nightingale_vixen. The same staples of the cosplay remain, as Pyramid Head's noggin is there, as well as his menacingly huge sword. The fog in the background of this photo is a nice touch, since that's how many picture Pyramid Head. Much like this honorable mention that most everyone has probably seen before.
Image Credit: Nightingale_vixen Instagram
Huntress – Dead by Daylight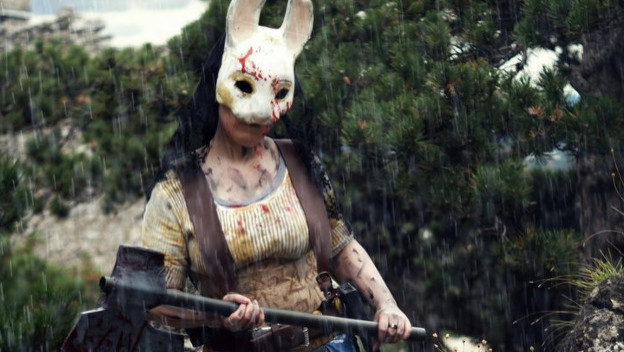 Here's an unexpectedly detailed horror cosplay. Dead by Daylight is the precursor to Friday the 13th: The Game . It pits one killer against four survivors who must do their best to avoid a gruesome death. It enjoyed moderate success and clearly has some super fans, if SandyMisaki is any indicator. She's created a terror-inducing Huntress from the game that would have me running the opposite direction. Imagine seeing that stalking towards you in the forest! No thank you!
Image Credit: SandyMisaki DeviantArt
Hunter – Bloodborne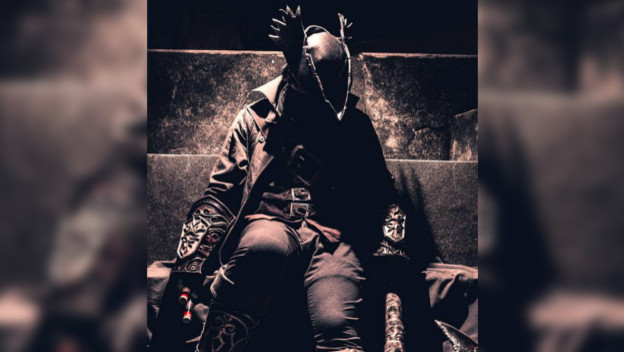 Out of all the Bloodborne cosplays I saw while searching for candidates in this list, this was the one that captured the spirit of the game most closely. Cosplayer Chester Tham and Boris Photography clearly make a great team, because their cosplay photos look like stills from a Bloodborne film. This Hunter looks like he is growing weary of the struggle as he sits with health potions in hand. The dark brooding mood of the game is expertly captured.
Image Credit: Boris Photography Facebook
Witch and Tank – Left 4 Dead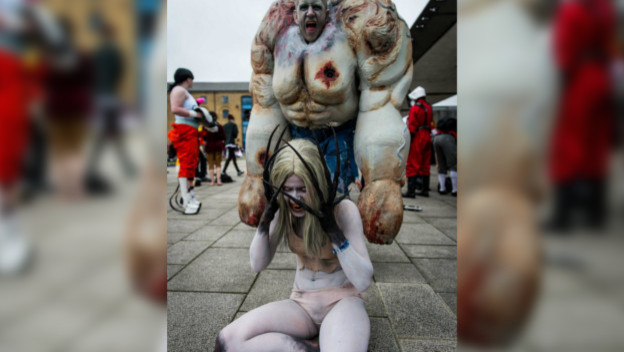 I didn't really expect to find any Left 4 Dead cosplay out there, but I was pleasantly surprised. This Witch is creepy enough on her own, but add Tank in the background and it takes on a whole new level of horror. You definitely wouldn't want this Witch to catch you in her long black tendrils or that Tank to stalk up behind you. Kudos to both of these cosplayers for their hard work!
Image Credit: IckleCosplay DeviantArt
Revenant Demon – DOOM (2016)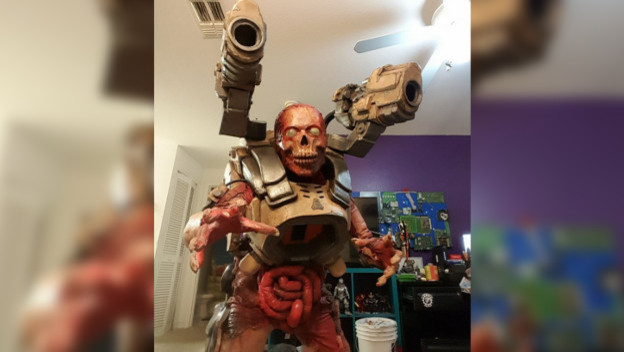 It's really not that uncommon for the cosplay community to shock me, yet this was a case that pleasantly surprised me. Much like Left 4 Dead before it, I did not expect to see any awesome demon cosplays from DOOM . And yet here was Corey Harrison with a Revenant Demon from the 2016 version of the game. The attention to detail is really striking, as the entire Demon's body is sculpted and painted underneath the armor. The only way you'd really see that is by taking a close look, if you dare.
Image Credit: Stan Winston School of Character Arts Forums
William Birkin/G – Resident Evil 2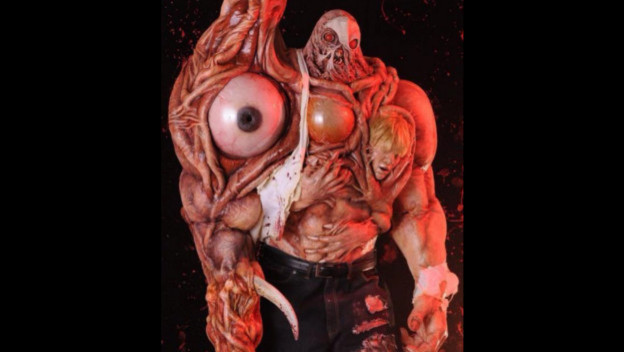 As we get into the last entries in our horror cosplay list, it becomes clear that we've made it to the elite cosplay tier. This stunning William Birkin/G cosplay from Resident Evil 2 was created and worn by gai_JRS. There is so much going on here, as far as detail is concerned, that it's difficult to focus on one place. The eye on the shoulder, the mutated head,and William's original head relegated to the chest of the beast are each an insane sight to see and extremely well executed.
Image Credit: IGN
Little Sister & Big Daddy – BioShock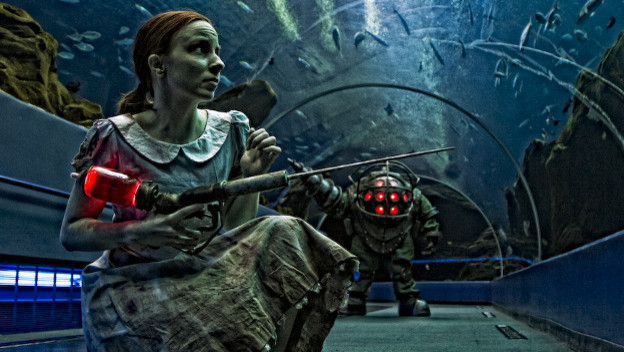 The top spot on our list of horror cosplay was difficult to decide. There were so many great options! But this Little Sister and Big Daddy from BioShock were the icing on the cake. The two cosplayers took photos together in an aquarium, really giving it an authentic Rapture feel. The cosplays themselves are also epic, with close attention paid to the Little Sister's syringe and the Big Daddy's helmet portholes. This photo looks fantastic and really brings the eerie mood of BioShock to life.
What did you think of our horror cosplay? Got one of your own you'd like to share? Let's see it!
Image Credit: MediaStinger