If you're reading this, you probably know that there are two big deal consoles coming out in the very near future. You've probably even been following the news and have informed opinions about what's going on with them. Some of you might already know which console you'll get. A smaller portion knew what console they were going to buy this generation for a couple years. Some are on the fence. It's hard to make a wrong choice with these two offerings, and comparing the two systems is a very difficult prospect, but what can be enjoyably compared are the two upcoming launch days.
The PlayStation 5 which will come out on November 12, will offer two models. The main model will retail for $500 dollars while its discless version will retail for $400. Unfortunately, its launch lineup seems a bit lacking in terms of exclusives. There are lots of good games coming, sure, and the exclusives that were announced today, like Horizon Forbidden West and God of War: Ragnarok are big deals. Final Fantasy XVI as a timed exclusive without a known release date is a pretty impactful reveal. In terms of launch day, though, there are a few last-gen games that are being updated for the PlayStation 5, like Devil May Cry 5, which might not be as exciting as a brand-new game but still pretty cool for fans of the franchise or people who missed it last time around. Demon's Souls, a remake of the game that launched the Souls franchise will also be available at launch as a timed exclusive, although it's maybe not fair to call that one a re-release since a lot of it is all new. Then there are some exclusives, like Spider-Man: Miles Morales which won't be available at launch but should follow soon after. Sony doesn't have to be too worried about a lack of exclusives, though, as Microsoft isn't offering all that much either, especially when you compare the two companies to Nintendo.
In regards to Microsoft, and this is often cited as a problem with the Xbox consoles, is a lack of exclusives in general. This launch day continues that trend as this generation is only launching with one first-party release, Gears Tactics , which is a game that was already released earlier this year and is a pretty radical departure from the gameplay that fans of the series have loved. That isn't to say that it is a bad game by any means. It is only to say that it's not all that hype-inducing for a variety of reasons. As far as third-party titles go, there are some exciting options, for very specific audiences. Tetris Effect: Connected is a game that has an obvious legacy to it, sure, but is it a system seller? And the Yakuza franchise is beloved by many for its unique feel, but can Yakuza: Like a Dragon reach a larger audience than its predecessors? As one of the only exclusives on display, it very well might. But there aren't any guarantees.
Microsoft won't even be releasing one of its flagship franchises, Halo , for its launch day as Halo Infinite has been delayed due to the COVID-19 pandemic. It's not like the last two generation of Xbox launched with Halo titles, but there was an expectation that this generation would, so the lack of Halo might be a bit deflating and could even cause some potential buyers to wait. The hardcore fans likely won't be deterred, but for people less invested in the notion of "console wars," this might be a temporary setback.
Microsoft is claiming that its new consoles will have "the largest launch line-up for any console ever," and that feels like a pretty dishonest statement considering the fact that they are talking about old games, from past generations, that will be available as part of the Xbox Game Pass subscription service. It is a good library of games, certainly, and some of them will be enhanced by the new hardware, but this approach would be like claiming that the PlayStation 2 had the largest launch lineup at its time simply because it could play original PlayStation games.
Sony is finally offering something comparable this generation, too. In the past they gave access to old and current titles through a streaming service called PlayStation Now. It did gain the ability to download games, but new games usually took a while to come out. This year, at launch, Sony will be release the PlayStation Plus Collection which will give access to a bunch of PS4 console exclusives as well as some third party games for PlayStation Plus subscribers. Not much else is known about the program at this point but it could be evidence that Sony is going to try to give Games Pass a run for its money.
There are also other things besides quality that surround launch days. Public Relations, price, and actual date are factors. Both systems this year are launching very close to one another, which will surely be a nightmare for GameStop employees, but will also force comparisons between people.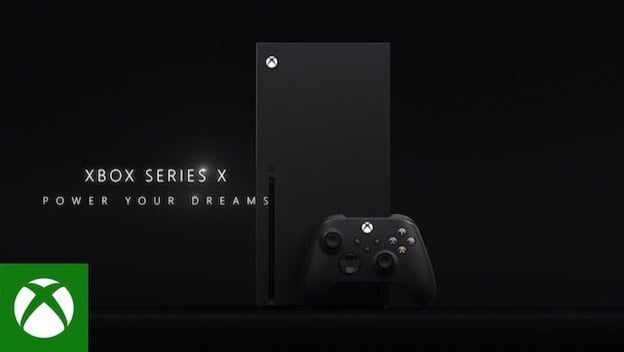 Xbox Series X and its discless little sibling, the Xbox Series S are set to launch on November 10, 2020 at $499 and $299, respectively. It will also not launch with the bad will that haunted the Xbox One. For one, it's not being marketed as an all-in-one media machine with huge price tag. Microsoft also hasn't stood in its own way this time with early announcements about a focus on the Kinect camera, a hindrance to playing used games, and a requirement that Xbox One owners connect to the internet at least once every 24 hours. These issues were eventually resolved, but it seemed damaging at the time. The Xbox Series X and Xbox Series S, meanwhile, seem like amazing gaming machines and there's a lot to marvel at in their design.
Even opening up the box and installing the system into an entertainment center can be an exciting part of launch day for some. The designs of these consoles seem to standout from consoles in the past, where the Xbox Series X is simpler looking than most releases and the PlayStation 5 calls a lot of attention to itself. It is, of course, entirely subjective for some, but I wonder how many people prefer the look of the console they aren't buying rather than the one they are. They certainly seem to appeal to two very different sorts of taste.
A launch lineup is no clear indicator of success by any means, but it is something a lot of gamers look forward to and loyal fans of a console as well as newcomers who are paying quite a bit for a new system, should be rewarded with an amazing time from the moment they plug in the system. There is a safety net of sorts in the big multi-platforms that will be out before or near the launch dates like a new Call of Duty , a new Assassin's Creed , and the highly anticipated Cyberpunk 2077 .  So, while it's hard to say which one has a better launch day, it is safe to say that both consoles will provide a lot of much needed fun in the near future. I guess if you twisted my arm, though, I might give this one to Sony. Maybe.