2019 was a fantastic year for games. In particular, we saw a wealth of amazing multiplatform games, which is always refreshing. Of course, there were some exclusives that were hard to overlook.
If you happen to be an Xbox One owner, here's a look at some of your best options for games from 2019. If you don't happen to be an Xbox One owner, well, have you seen Gears of War 5? Maybe pick up a console on the cheap for it as we move into the next generation.
Devil May Cry 5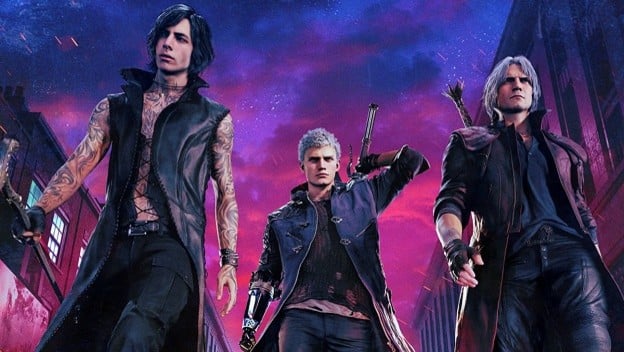 Devil May Cry 5 was amazing. It hit all the right notes and scratched all the right itches for fans of the series who had been waiting for another entry. This is especially true after the Ninja Theory reboot.
In this game, players take control of three different stylish characters with unique playstyles. They'll follow each character's path, traversing their individual stories. Naturally, these are eventually woven together in a satisfying manner. Expect to learn lots of secrets about the family!
Resident Evil 2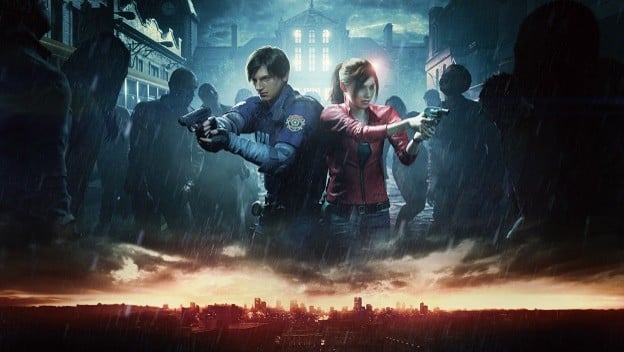 At first, people were a bit hesitant when they saw the totally redesigned cast of this remake of a classic game. Fortunately, the actors who portrayed the characters did a lot to bring life to Resident Evil 2 's story. The revamped gameplay was also a huge boon in reviving a game that had, frankly, not aged all that gracefully. In my mind, this is the best way to experience Resident Evil 2, and I'm guessing that the upcoming remake of Resident Evil 3 will be the best way to experience that game, too.
Gears 5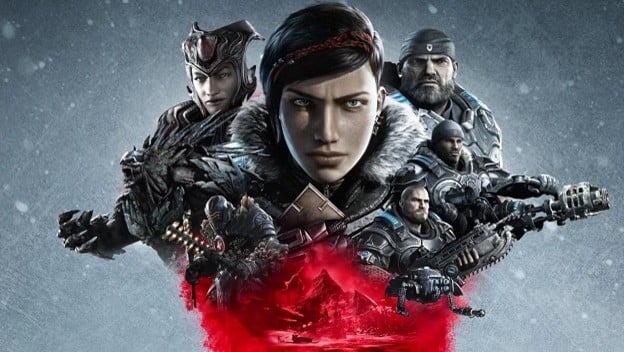 I was fairly certain Gears of War , which is a fantastic franchise, was going to end years ago, but this gory shooter just has so much momentum. And, really, there isn't much else like it in the industry. It's unabashedly over-the-top, while maintaining a level of grit. It also comes with a story that resonates and gameplay that feels consistently solid. Gears 5 continued the franchise's traditions and applied a stunning amount of polish. It's also free on Xbox Game Pass, so Xbox One owners really have no excuse for missing out.
Kingdom Hearts III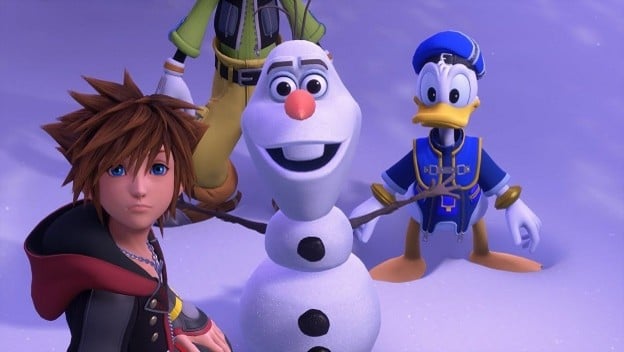 Kingdom Hearts III being announced for the Xbox One was, frankly, a surprise. It seemed that the main entries of this series had found an exclusive home on Sony's consoles. Bringing only the last game, which would supposedly wrap up the story for series' protagonist, Sora, seemed odd.
In Kingdom Hearts III, players got to see a wealth of new Disney worlds and the return of old favorites from the series' extensive lore. All in all, it did manage to wrap up a lot of threads, and I'm interested to see what will get added when its first major DLC releases in the near future. They're adding Final Fantasy characters! Plus, this is only the beginning for Xbox owners, as the previous main games will come to the console now too!
Sekiro: Shadows Die Twice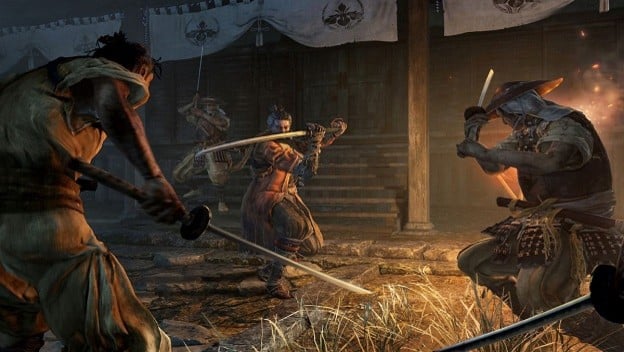 Sekiro: Shadows Die Twice is a game by the creators of Dark Souls that is, in ways, in the same spirit. It is certainly difficult, anyway. But this game tells a more explicit story and has a focus on faster paced action and verticality. Like the first Dark Souls , it is also an atmospheric masterpiece. Beyond that, it really does a good job of simulating the skill and precision required of a samurai.
Mortal Kombat 11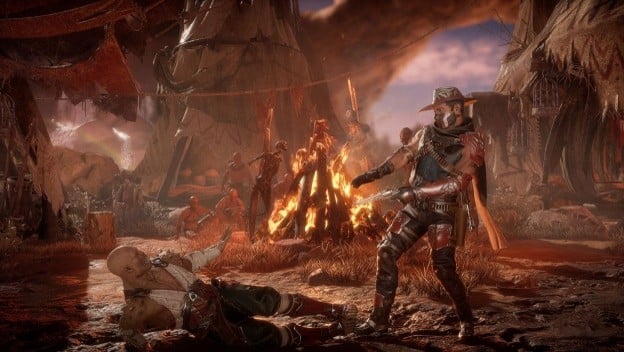 Despite a rocky launch, Mortal Kombat 11 might just be the best Mortal Kombat title to date. Which is certainly saying something, considering the series' long and fabled history. It is properly brutal and there are moments that might just make you cringe. It also tells a fantastic story, which is something that is rare in the genre.  It is just impossible not to have a good time with friends, even if you don't consider yourself a fighting game fanatic.
Monster Hunter: World's Iceborne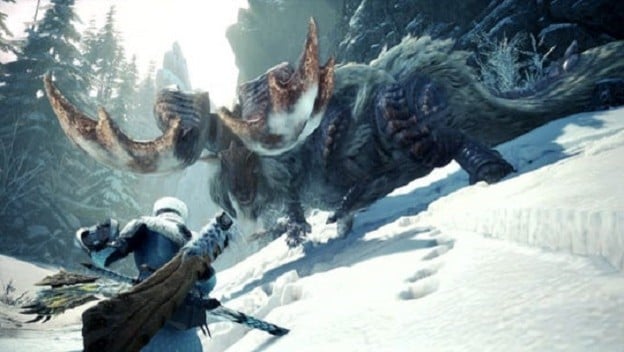 There was certainly a lot of breathing room between the release of the fantastic title Monster Hunter: World and its expansion, Iceborne . It was well worth the wait, though. This game, which can be accessed after completing the main story of the base game, is absolute spectacle with even more challenging fights that feel just so satisfying to manage. Also, despite technically being an expansion, it still somehow surpasses a great majority of the games released in 2019 when it comes to pure fun.
The Outer Worlds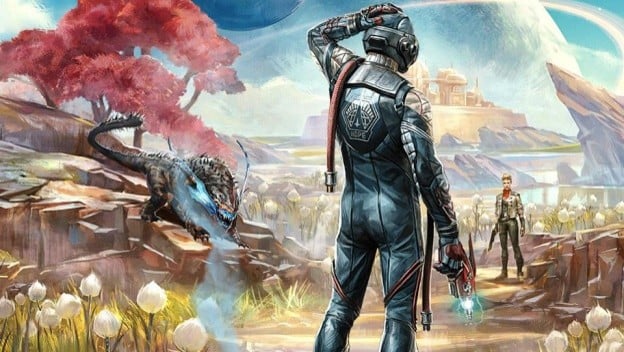 The Outer Worlds was a surprise hit, and most of the folks I know didn't see it coming. That didn't stop them from loving this game, though. This first-person experience, which isn't quite open-world, feels a lot like if Fallout: New Vegas and Mass Effect had a baby, and then that baby grew up to be pretty dang weird. It also feels like proper roleplaying, and I loved working through the dialogue options in this game.
Borderlands 3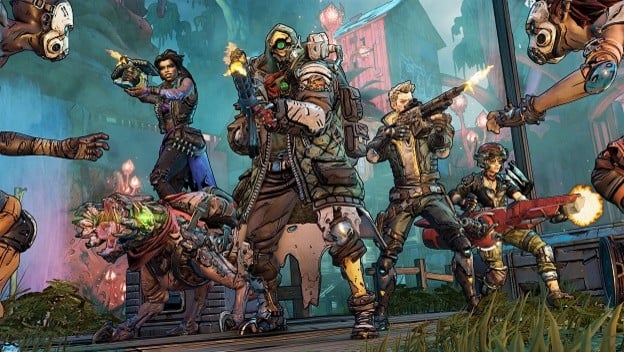 Borderlands 3 can easily be summarized as Borderlands, but more of it. This game, which takes place on multiple planets, seems to crank up all the dials of what makes Borderlands so beloved in the first place. Characters here feel even bigger, guns even wackier, and the players are given even more gameplay options than they were in the past. Tinkering around with different builds to fit your playstyle can be an absolute blast. Borderlands is just a game that does the whole "loot shooter" thing right.
Star Wars Jedi: Fallen Order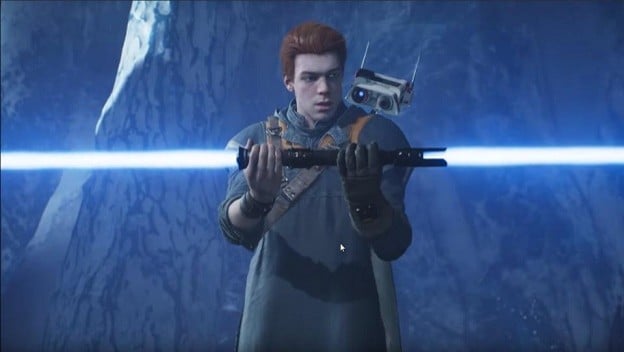 Star Wars Jedi: Fallen Order was a breath of fresh air, because it has been a while since fans of Star Wars have been treated to a solo, high quality Star Wars game. The pacing is fantastic, and the flow of combat is handled well. Lightsabers are, obviously, powerful things, and I like the heavier feel they have here. The story, another highlight in the experience, bridges some gaps between the prequels and the original Star Wars films too. If you're the type who needs to eat up all the Star Wars lore, the story might be enough in its own right to justify a playthrough.