Unless you've been living under a rock for the last 12 months, then you already know how successful the PS4 has performed in the latest generation of the console war. In fact, "successful" isn't even a strong enough word to describe it. I'm thinking ass-tastic might be more suitable, as it's literally done nothing but kick ass and take names since the day it hit retail shelves. Its competition has been forced to sit back and watch it run roughshod over them, without a thing in the world they could do about it. Granted, the PS4 was a bit slow getting a fully fleshed out games library up and running, but it's more than made up for that in recent months. So, what are the best of the best games the system had to offer? Let's look back at 2014 and find out!
Metal Gear Solid V: Ground Zeroes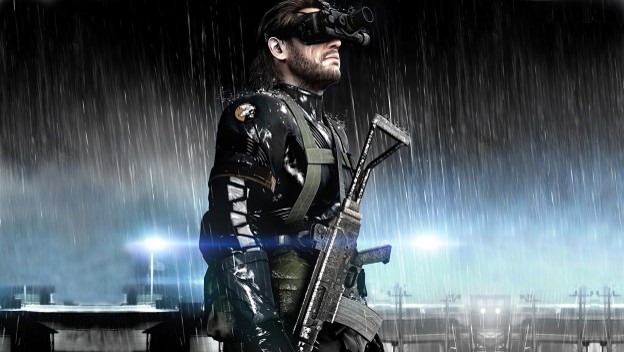 Let me lay this out for you. Take everything you love about a stealthy, Metal Gear game and combine it with the open-world freedom of a Grand Theft Auto. Boom! You've got Ground Zeros! What more is there to say other than, "Shut up and take my money?" While it was fairly criticized for shipping with a story mode which was less than extensive and can be blown through in a single sitting, that doesn't change the fact this is an experience any Metal Gear fan needs to play. You owe it to your thumbs!
LittleBigPlanet 3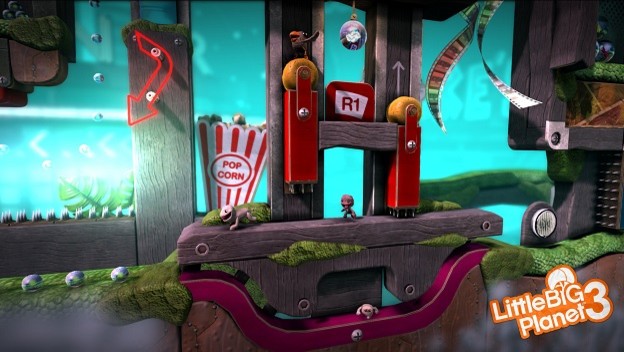 One of the most charming aspects about LittleBigPlanet 3 is the teamwork and cooperation that goes into traversing any given stage. With each character possessing their own unique abilities, you'll find yourself occasionally switching off between Oddsock and his pals in order to make your way up, under, over, and around obstacles. You'll never really get stuck long if you just use the old noggin, as the challenge is just high enough to engage you without leading to frustration. In short, play this PS4 game. You won't regret it one bit.
inFAMOUS: Second Son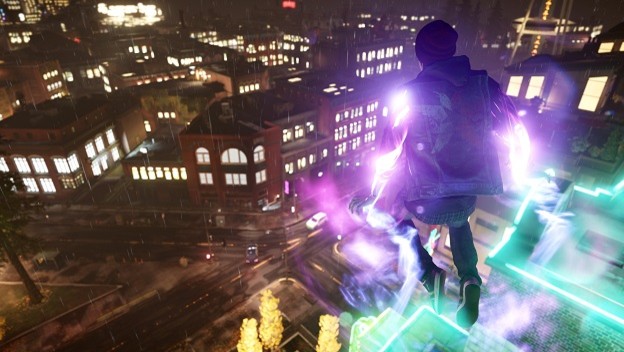 I'm torn as to which part of Second Son I like the most. The diverse, well-crafted city teaming with extremely smart A.I. seems to come alive around you. Then again, there's the rich storyline that draws you in and keeps you invested every moment. Oh wait, I forgot about the superpowers. Those are freaking awesome as well. Did I mention how player's decisions affect Delsin Rowe's path in the game, much like a choose-your-own-adventure book? Damn it, I can't pick just one great aspect to focus on. This is a great release all the way around. Period!
Watch_Dogs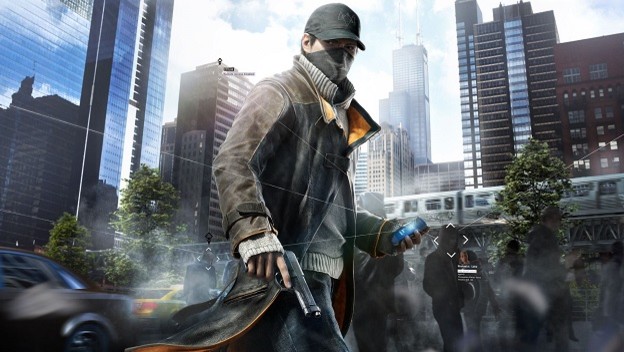 If you follow the news, then you're well aware of the problem hacking has become for services like the PlayStation Network. Watch_Dogs was more than just a great PS4 game in its own right. It acted very much as a social commentary on the times. With a focus on turning technology against your foes, the play mechanics allowed gamers to turn the city itself into a virtual weapon, which is as much fun as it sounds. Not only is it culturally relevant, it's also a hell of an entertaining title as well, which is ultimately the most important factor in this case.
NBA 2K15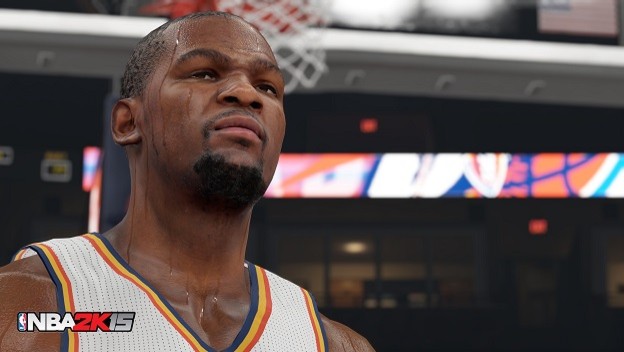 I'm now convinced that if Skynet ever finally does become self-aware, it's going to originate from within the NBA 2K15 game engine. The visuals of this series have grown so unbelievable. It's hard to find a single flaw in the player models. I know this first hand, as I have tried and failed. As the smoothly animated players trout up and down the court, the lighting and textures provide you with an experience comparable to that of watching live clips via SportsCenter. In addition, the advent of facial scanning, which actually puts your face into the game. means we'll never have to get our lazy butts off the couch to play round ball ever again.
Call of Duty: Advanced Warfare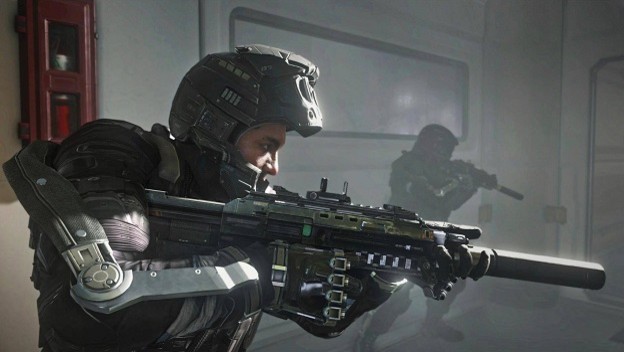 This may be one of the most polarizing entries in our top ten for "best of" on the PS4. Some hardcore, Call of Duty veterans absolutely hate the new direction Activision has taken with the series, while others love the sci-fi feel and embrace the fresh, new approach. Either way, there's no denying Call of Duty has once against brought us a solid FPS outing in Advanced Warfare. The new exosuit and addition of futuristic weaponry has brought a much needed breath of fresh air to the franchise in this journalist's opinion. Unfortunately, people fear change, and that's what Advanced Warfare delivers in full-force.
Far Cry 4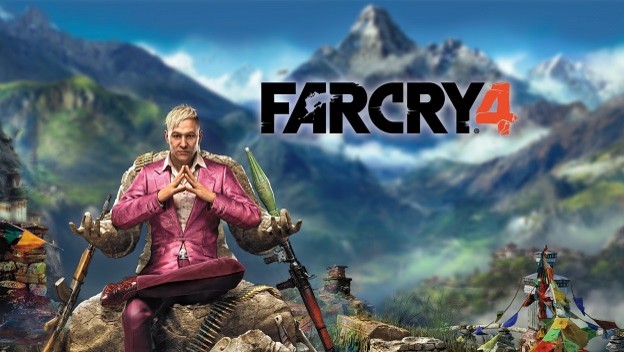 If you really want to get away from it all, I suggest taking a trip to the distant land of Kyrat. Far Cry 4 can easily transport you there via a one-way ticket of non-stop action. One thing is for sure, this shooter is unlike any of its counterparts on the market. While Advanced Warfare and Titanfall have the sci-fi angle locked down, and Destiny off blazing its own trail, Far Cry provides an awesome experience that is both different yet familiar at the same time. Its exotic locales combined with an engaging plot are a perfect combination not often found in many FPS games these days.
Dragon Age: Inquisition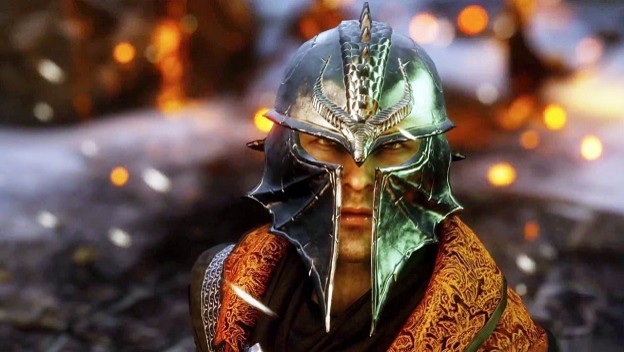 BioWare has made a name for themselves as being one of the best RPG developers around. Inquisition is a true return to form, as all the elements of an epic adventure are here in one near-perfect package. From its open-world style, which looks stunningly gorgeous by the way, to its focus on customization and crafting, this title should satisfy the itch of the hardcore role-player and casual hack n' slasher alike. The sheer amount of exploration alone is enough to keep you busy for days, if not weeks, on end.
The Last of Us: Remastered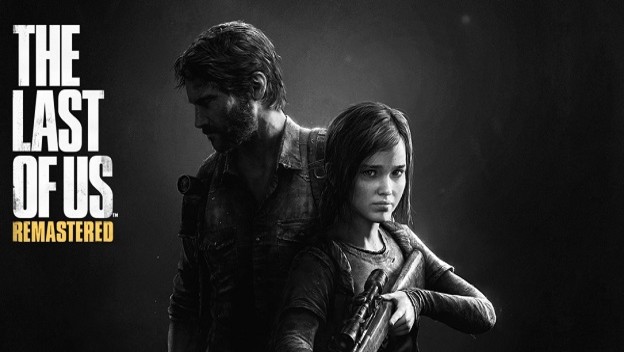 Every once in a while a title comes along that truly strikes a chord with the gaming community. The Last of Us was just such an example, and was later given a second lease on life when the remastered edition hit the PS4 in April. Work on the update began almost immediately after the original's release, and brought along with it improved graphics, full 1080p resolution and additional DLC that make it the definitive copy of this multi-award winning gem.
Grand Theft Auto V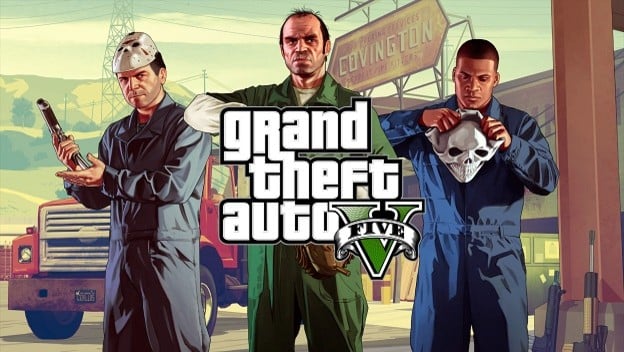 Some might argue placing a re-release of GTA V at the top of this year's "best of PS4" list is simply rehashing old ground. To them I say, you're dead wrong, my friends! Yes, Rockstar could have easily slapped on an updated set of textures and called it a day, but instead they sought to over-deliver with their next-gen rendition of Los Santos. From implementing lush new foliage and weather systems, to building an awesome first-person mode from the ground up, the development team went above and beyond in their efforts to justify consumers dropping yet another $60 bucks on what is essentially the same 'Auto game. Here we give the nod to the PS4 version over the Xbox One, due to it sporting slightly better graphics in comparison.
Since the day it launched, the PS4 has consistently provided Sony fans a platform they could be proud of. The games listed here only scratch the surface of everything the system has to offer, with services like PlayStation Now and the upcoming Project Morpheus making it quite an exciting time to be part of Team Blue. The future only holds great things for the console that's reigned supreme as king of the next-gen hill for the better part of a year now!