After a series of incredibly painful delays, BioShock Infinite might actually be on store shelves later this spring. After all the information we've been given so far, it's starting to look like it could very well be one of the best games of 2013. Still, it seems like with all the release date snafus it has experienced, it may have slipped off a lot of people's radars.
Well, we're here to remind you about Infinite with ten reasons why you need to still be excited for this.
A Feast for Crows
The original BioShock let us use swarms of bees against our opponents. While that was all fun and good, BioShock Infinite has a Vigor called Murder of Crows that allows us to do a similar thing, only with crows instead. How is that not awesome?
Songbird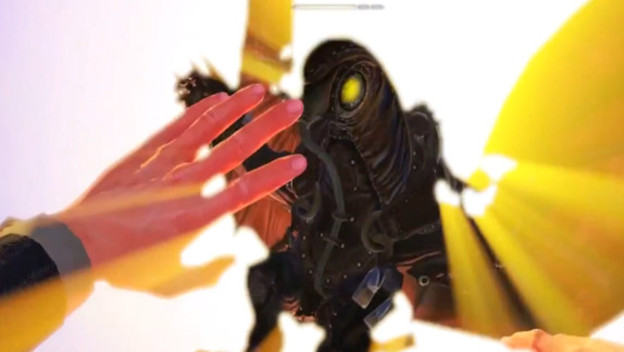 And while we're on the topic of birds, Infinite includes a robotic bird called Songbird that has a complicated relationship with the game's Elizabeth. After seeing video footage of this creature in action, it's safe to say that it looks amazing. And terrifying.
Birds, man. Birds.
A Steampunk Aesthetic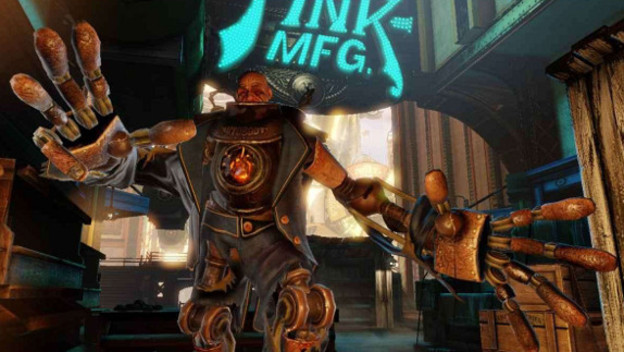 There's just something cool about steampunk environments, and BioShock Infinite looks to exploit the concept to a brilliant level we've not experienced in a video game. Sure, we've seen steampunk game worlds before (Final Fantasy VI, anyone?), but very rarely have they ever been as fleshed out and innovative as Infinite's. The game footage we've seen thus far has us drooling all over ourselves.
One of the Smartest Games We've Ever Seen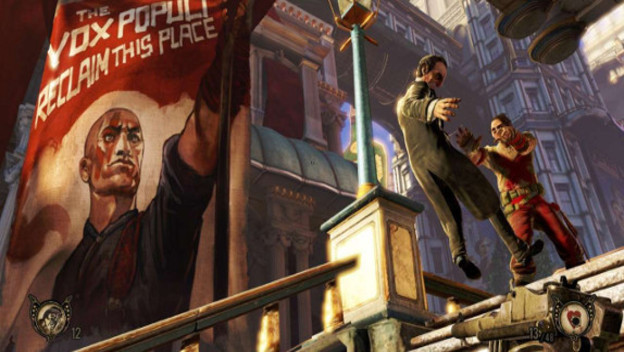 If you hate thinking, you can skip these two paragraphs. For everyone else, though, BioShock Infinite includes a wealth of philosophical and political overtones that will surely inspire conversations and debates among intellectual gamers. While the original BioShock was steeped in such themes, it built itself on the philosophies of Ayn Rand, a name that's not immediately familiar to a large percentage of the game's target demographic. Infinite, on the other hand, looks at themes a little more current and controversial, themes that will strike a chord with most American gamers. If you like a good, healthy, American debate, you'll want to play this game so you won't be left out of the inevitable conversations.
If nothing else, those of us who write about video games for a living will probably be milking this one for article ideas for the foreseeable future.
Columbia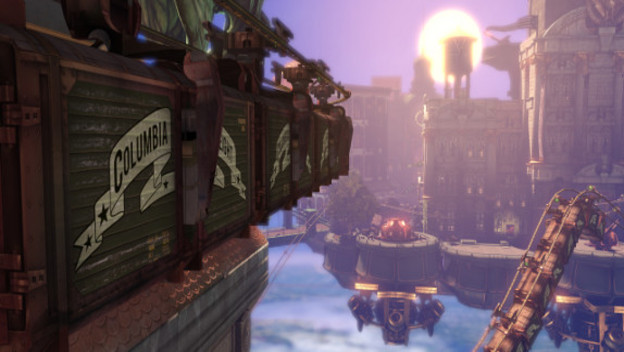 The original BioShock brought us Rapture, which to this day stands as one of the coolest video game environments we've ever seen. Somehow, Irrational looks like they're outdoing themselves with Columbia, an early 1900s city that floats through the air while attached to hot air balloons.
The Sky-Line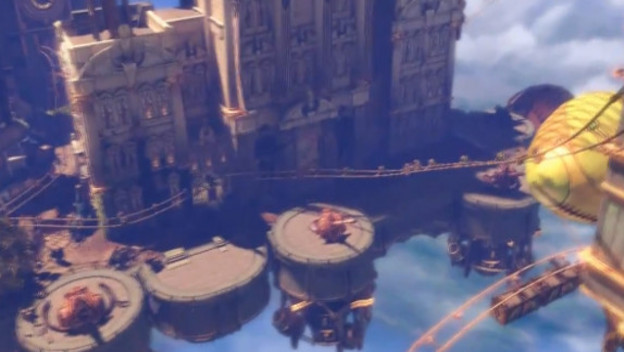 And speaking of floating cities, how does one traverse such a place after it has descended into anarchy? Infinite's answer: the Sky-Line.
Basically, between the floating "islands" that make up Columbia, there is a system of railways. To travel from one to another, players are given a Skyhook, which allows them to ride the Sky-Line as some sort of adrenaline-infused combination of a zipline and a rollercoaster. The video footage we've seen of this in action may or may not have made us wet ourselves in anticipation.
Boys of Silence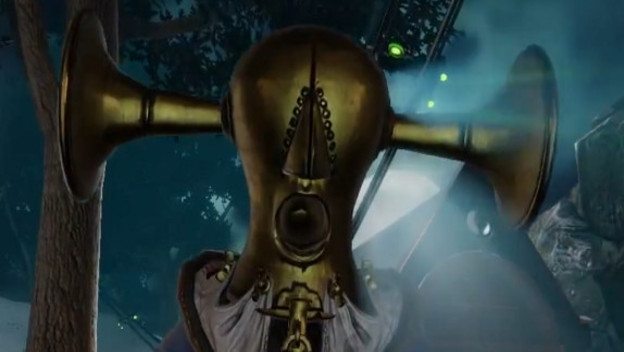 The Boys of Silence are a truly terrifying type of foe, wearing metal helmets with phonograph horns protruding from them. If you happen to tip one off to your location (which isn't hard to do since their sense of hearing is so incredibly good), they let out a terribly shriek that can summon more baddies into your area.
And that's without mentioning that just looking at these guys gives us the creeps.
Elizabeth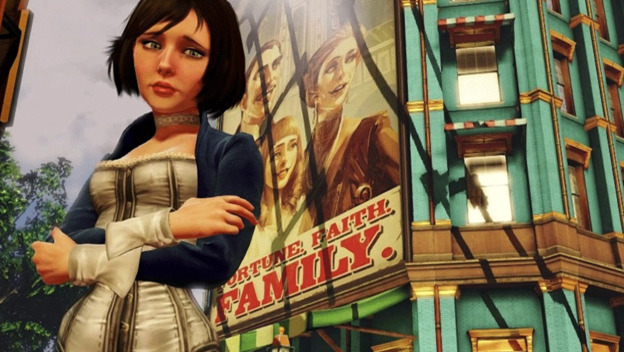 While we'll spend our time with BioShock Infinite in the shoes of ex-Pinkerton agent Booker DeWitt, it's another character that's been getting the attention lately. The beautiful Elizabeth, the woman you'll be rescuing, is beginning to look like one of the most interesting female video game characters in recent memory. We've been told that she starts out fairly innocent and meek, but she transforms into this badass chick with what are basically time-bending superpowers.
Actually, it's almost too bad the Xavier Institute for Higher Learning won't be founded for another 50 years. Elizabeth would be a shoe-in.
Let's Do the Time Warp Again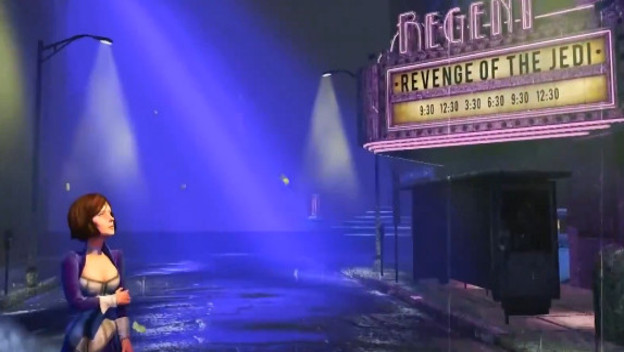 And with Elizabeth trying to learn how to use her time-shifting abilities, we're anxious to see how the story develops. In some early gameplay footage, we even saw Booker and Elizabeth momentarily flash into the 1980s, where a movie theater was showing Revenge of the Jedi . We tend to perk our ears at the mere mention of anything time-travel-related, so we're shivering with excitement over the possibilities this element adds to the game's storyline. We can't even begin to anticipate the implications here.
It's a BioShock Game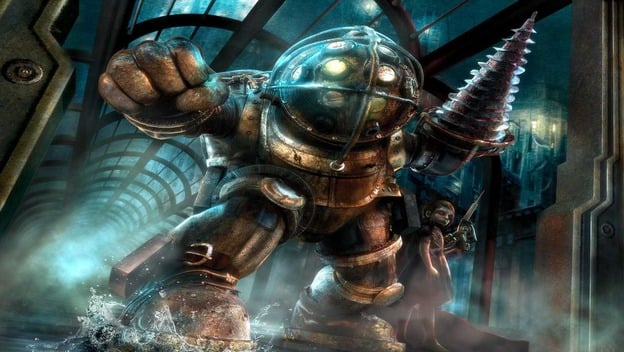 BioShock Infinite is the thing Irrational Games has been working on since the original BioShock. While BioShock was arguably one of the best video games ever created, Irrational boss Ken Levine is willing to admit it wasn't perfect, and that the team has learned an overwhelming amount of things about game design ever since. It looks like Irrational is applying everything they've learned from the original BioShock in some incredibly cool ways, making for what could potentially be one of the most refined and innovative games of 2013.