Battlefield V is a blast from the past. This is yet another shooter set place during an older time. That is, it is taking us back to World War II. Which is fitting, since Battlefield 1 was set during WWI. (That was its immediate predecessor, after all.) But, it also begs a question. Are too many of these first-person shooters focusing on WWII?
See, this is shaping up to be something of a face-off. In 2017, Activision went with Call of Duty: WWII . It was a response to Call of Duty: Infinite Warfare tanking and a return to form. One might wonder if it is something a little too similar. Are we seeing too much of the same thing bombarding people? Could too much WWII be an overkill and cause problems for Battlefield V ?
There are different answers to this sort of question. WWII was a major event, with plenty of stories, fronts, and theaters. But, the focus in these games does tend to be the North American and European armies. Considering we just saw such tales in Call of Duty: WWII , and done very well in it might I add, the prospect of going through a similar story again in Battlefield V could be exhausting. Sure, the natural progression from last year's WWI setting to WWII is something to consider, but is it not keeping things fresh enough?
After all, both Call of Duty and Battlefield have a tendency to pull back to WWII quite often. If things go as the rumors say, Battlefield V will be the fourth WWII installment in the series, alongside Battlefield 1942, Battlefield 1943, and Battlefield Heroes . Call of Duty is an even more egregious abuser of the setting, with Call of Duty, Call of Duty: Finest Hour, Call of Duty 2, Call of Duty: Big Red One, Call of Duty 3, Call of Duty: Roads to Victory, Call of Duty: World at War, and Call of Duty: WWII . While such installments do show a substantial demand, perhaps there is also a bit of fatigue mixed in there as well.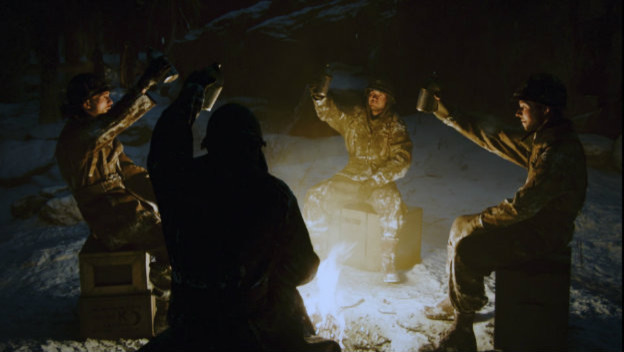 Especially since earlier Battlefield rumors pointed to a war that has not been well explored in video games: the Vietnam War. Yes, Battlefield Vietnam and Battlefield: Bad Company 2' s Vietnam expansion exist, but neither really do justice to the area. For a moment, we were teased with the idea of something that we do not see very often. It was an opportunity to maybe look at a controversial war, one where the veterans are still with us and often not recognized as much as they are. It was a chance at a new understanding. While it certainly is important to revisit WWII in this current political climate, it would have been nice to see a Battlefield game with a fresh approach.
Even though EA seems to be taking us back to well-trodden territory again, things will likely work out for Battlefield V . Yes, we are going back to a war that has been thoroughly explored before. And sure, there is a sense of overkill, since Call of Duty: WWII just handled this exact war last year and did a rather great job of it. There is even disappointment, because we are going to a period of history that is incredibly familiar after being teased with the thought of something fresh and new. I suppose it will come down to each person this fall as to whether or not they feel like they are okay with going through WWII again, or if they would have preferred something new. When folks vote with their wallet, companies will get a clearer message.