It isn't new news that Gamestop has been struggling quite a bit since digital distribution has become more popular in the gaming industry. First it cut into the PC game profits. Over the past decade, console creators have also experimented with all-digital consoles. Even though they've been met with mixed results, they've been a signal of a future that Gamestop has regularly avoided working toward major evolutions to meet the coming change. With the likely of the PS5 All-Digital edition and the Series S making a pretty big splash, now they've got no choice but to adapt. That's where the news comes in.
A couple of days ago, just after the end of trading last week, Gamestop announced a surprise partnership with Microsoft. It was a big enough and promising enough that after the announcement, the Gamestop stocks jumped up back up into being worth over $12/stock for the first time since February 1, 2019. Pre-orders for the next-gen consoles coupled with the new partnership caused one of the biggest increases in their stock since about 2015. Whether this partnership could be the saving grace of Gamestop has yet to be seen, but it shows promise. So what exactly is this deal?
By and large, it's pretty simple. By offering software and hardware, Microsoft is offering Gamestop to update its operations for the first time in a while. Through offering Gamestop the use of Office 365, Dynamics 365, Microsoft Teams, and Surface tablets, Microsoft's partnership will offer them a more mobile staff with up-to-date information on stock, customer account info, and other things. This increased mobility will help with improving the in-store experience that Gamestop is working on trying to revamping some of their regional flagship stores into more experience centers. While it should make for more personal experiences for more customers, it should also make more standardized experiences for staff and management throughout the company. However, the software offered through the partnership should also improve the online experience. One of the things that Gamestop and Microsoft hope to do through this partnering is increasing their physical and digital holdings.
That seems great for Gamestop, but Microsoft also has a bit of a benefit with this partnership. Gamestop joins in with the different retailers that take part in Xbox All Access, which allows for an incremental revenue stream for both them and Microsoft with each customer that opts in for the service. Xbox All Access allows a consumer a Xbox Series S/X and 24 months of Xbox Game Pass Ultimate (which covers Xbox Live Gold, Xbox Game Pass, xCloud, EA Play, and Game Pass for PC) for no money down and an interest-free monthly payment ($24.99/month for a Series S, $34.99/month for a Series X, even $22.99 for a One S with an upgrade to a Series X after 18 months). Considering that you're doing a monthly payment covering both the console and 24 months of Game Pass Ultimate, the savings might seem minimal. But it gets pretty impressive, when you factor in the 100+ games that are freely available through Game Pass, the monthly Live Gold freebies, the EA Play freebies and trials, and the discounts available through Live Gold, Game Pass, and EA Play. Coupled with that, I wouldn't be surprised if this also meant that Gamestop will be getting a larger number of Xbox Series S/X than other outlets as well as more options for better exclusive bundles. However, that's just a guess. And either way, if you go for the Series S, which has half the storage space of the Series X, you'll need the expandable storage. So the "no upfront payment" could be used for one of the expandable drives.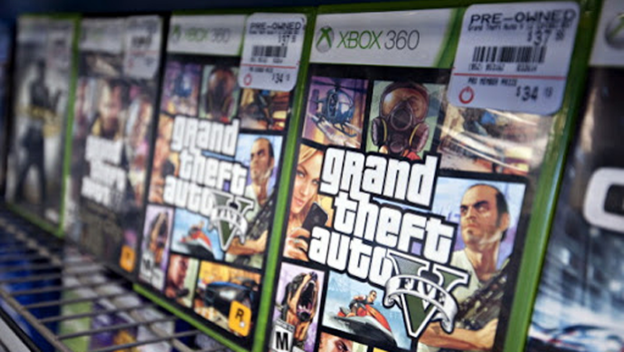 It's hard to say how this will actually change Gamestop's fortunes. It all depends on how they take advantage of the help that Microsoft is giving them. They could be getting set up for success and just as easily make a bad decision that causes them to fumble and lose any advantage that the partnership gives them. One thing that it does give them, if Gamestop successfully and regularly pushes Xbox All Access, is a regular revenue stream that will grow with the install base for at least two years. If they haven't adequately adapted to the demands of an increasingly digital industry by then, that's on them Really, the biggest benefit here goes to Microsoft, especially if they prepared their supply chain to brick-and-mortar stores properly. Since it's setting up a strong ongoing two-year revenue stream for stores they've partnered with, places like Gamestop have more incentive to try to move the Xbox ecosystem.