Companies display their best selves during E3: they present their best games, construct their best presentations, and put out their best demos. We have here a list of games and moments that wowed us, surprised us, or made us look away in embarrassment. The games and moments we chose as our winners represent games–and the people who make them–at their finest.
Best Overall Game – Watch_Dogs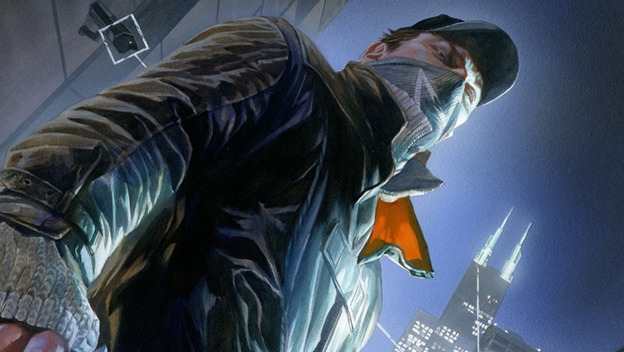 Watch_Dogs impressed us at E3 with its unbelievable gameplay demo. The open, dystopian digital world vibrated with life. Aiden seemed to be walking through not a city created by programmers but a city built by real citizens, the same real citizens that seemed to inhabit the futuristic Chicago. The fluid way that Aiden interacted with both the people and the tech impressed us the most. We name Watch_Dogs the best game of E3 both for its fantastic gameplay demo and the amazing gaming experience that the demo promises.
Here is the Preview.
Best Conference – Sony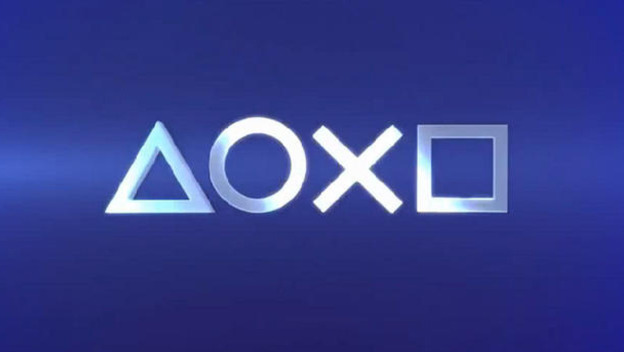 Sony performed a saintly act at E3. They demonstrated that no matter how far you fall, with perseverance, determination, and a little bit of luck, you can climb back up. Only seven years separates Sony's gleeful, public massacre of Microsoft from their disastrous and out-of-touch 2006 E3 conference. (If you don't remember what conference I'm referring to, here are two keywords to jog your memory: Ridge Racer.) With their open used games and DRM policies and joyful indulgence in dirty fighting, Sony delivered a press conference as awesome as their 2006 outing was awful.
Click anywhere in this sentence, anywhere at all, and we will magically transport you to our Sony E3 recap.
Biggest Surprise – PS4 Price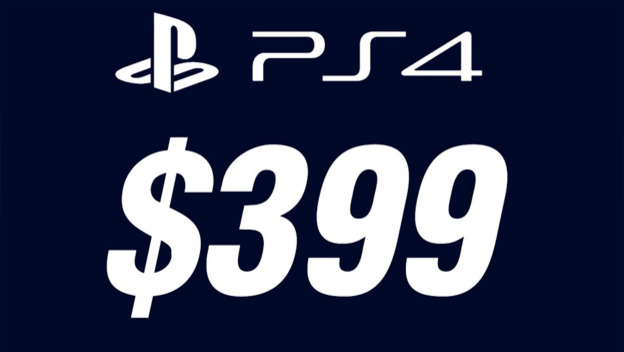 The impact of the PS4 price tag announcement requires an over-the-top metaphor to explain. An infamous method of victory exists when playing online on Call of Duty: Modern Warfare 2. After obtaining 25 consecutive kills, a player can call in a Tactical Nuke. In Team Deathmatch, this nuke results in immediate victory for the player and his team. Sony, in their conference, racked up 25 consecutive, metaphoric kills against Microsoft. Then they unleashed their own version of the Tactical Nuke: a $399 price for the PS4.
Biggest Fail – Xbox One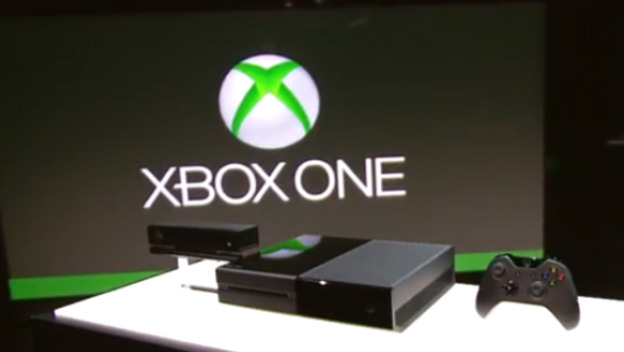 Microsoft entered E3 with a very bad reputation amongst gamers; a reputation gained through their restrictive policies concerning used games and DRM. In an effort to try and fix the reputation they had lost amongst their core audience, Microsoft delivered a conference focused on upcoming titles. Their focus on games, however, wasn't able to balance out the system's one major flaw—the Xbox One is an entertainment system, not a gaming specific one.
So yes, by clicking this link you'll be taken to a page that presents a strong argument for Microsoft still being a gamer's console. But hey, this was written before the company made its policy-reversal announcement. We didn't know Microsoft was going to be so fickle.
Best Microsoft Exclusive – Dead Rising 3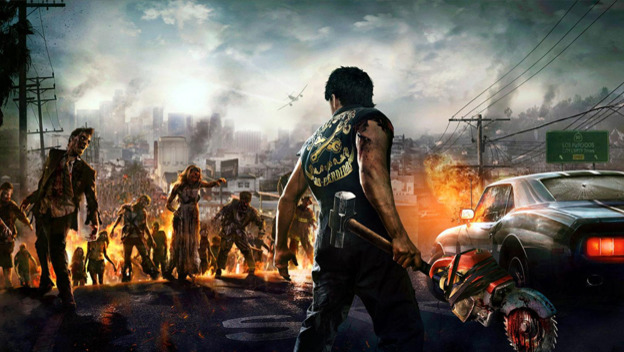 The Dead Rising 3 demonstration followed Nick Ramos as the presenter maneuvered him through a large portion of the city of Los Perdidos. The interactive city of Los Perdidos promises to leave very little area off limits. During the demo, Ramos made his way through a dark house, a vibrant gym, and a large portion of the city. He traversed the open world in a car; a car he entered and started driving in a fluid manner reminiscent of GTA.
The Dead Rising hordes have never looked better. This Xbox One exclusive might be the one to make gamers who own other consoles jealous.
And behind this magical sentence is a trailer for the game.
Best Sony Exclusive – inFAMOUS: Second Son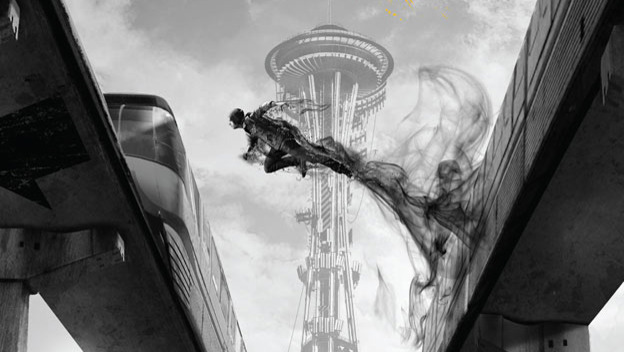 Infamous: Second Son looks like it will empower the player to destroy everything. Delsin Rowe, in the E3 gameplay demo, used his smoke powers to fluidly move through and then destroy the environment. Delsin unleashed beautiful chaos on the unprepared enforcers patrolling Seattle. It's as if Sucker Punch Productions created Infamous: Second Son to be the world's most artistic, well crafted piñata, and Delsin Rowe is the world's most volatile stick.
The E3 trailer, however, reveals that Infamous will be more than just amazing gameplay. The easy banter between Delsin and his brother showcases that Sucker Punch has a firm grasp on creating an intriguing, relatable story. Infamous 1 and 2 are fantastic titles for the PS3. We feel, however, that Infamous: Second Son has the potential to not only bypass its predecessors, but set the bar that all future next-gen action titles must clear.
Click here to watch the trailer and gain good karma.
Best Nintendo Exclusive – Super Smash Bros.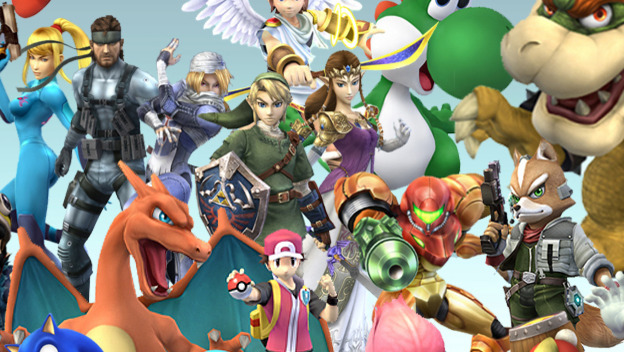 It has been five years since the last Super Smash Bros. released. Since that time, the cult-like following of the Nintendo brawler has grown so much that the word "cult" has become a misnomer. Super Smash Bros. has converted both hardcore and casual gamers alike to its ever-expanding fanbase.
If this reveal had occurred to a packed E3 hall, we have little doubt that it would have been met with ear-assaulting applause. The Smash Bros. reveal during the E3 Nintendo Direct, however, still managed to excite. The trailer captured that old free-for-all feel while still promising to wow us with next-gen improvements. Nintendo also added Mega Man to the cast of brawlers. With savvy moves like that, who knows how else Nintendo will enhance their classic fighting franchise.
And here's a trailer . Just try not to look into the Villager's eyes for too long. You know what they say about staring into the abyss…
Best PC Game – The Witcher 3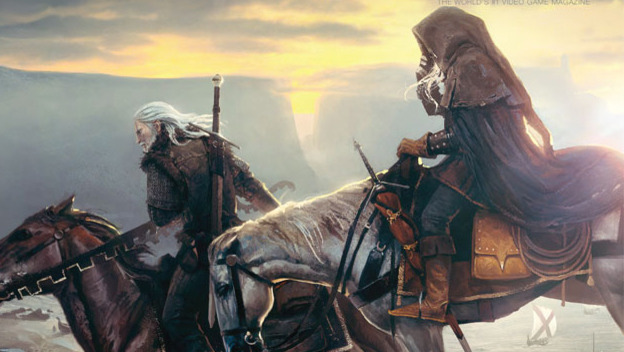 The E3 trailer of The Witcher 3 boldly proclaims the game as "a crowning achievement of the RPG genre." The Witcher 3 looks phenomenal. However, most games shown at E3 looked phenomenal. The Witcher 3 takes our Best PC Game slot because of reputation. A reputation earned by Projekt Red, the developers who created The Witcher games. This prestigious reputation comes from not only delivering challenging and rewarding gameplay but from consistently stretching the boundaries of narratives told in games.
The Witcher 2 astonished gamers with its unique blend of combat and storytelling. With developers now able to wield uncharted power when creating games, we feel like The Witcher 3 has the potential to establish new limits for the RPG genre to strive towards.
Check out the trailer here . Or not. It's your choice, and that's just the way CD Projekt Red wants it.
Best Shooter – Destiny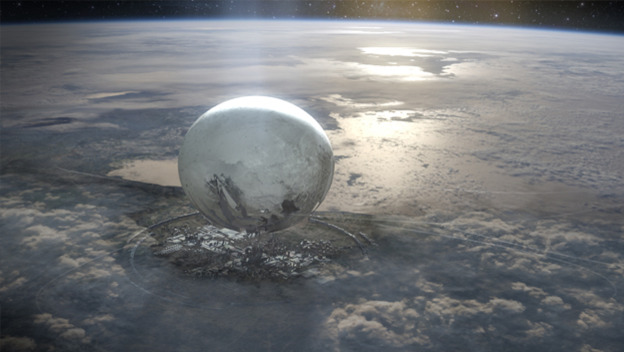 With a title like Destiny, you know Bungie thinks highly of their new MMO-style shooter. If the entire game plays like the section Jason Jones and co. played through at E3, the Bungie crew's hubris can be forgiven. The Destiny demo featured numerous kinetic, fast-paced shootouts. The skirmish at the end even showcased one way Destiny's seamless multiplayer will work. In a portion of the game labeled a public event, multiple squads will merge into one area to fight a horde of bad guys in a chaotic firefight that approaches pure anarchy.
Fans expect nothing less than perfection from Bungie. The demo at E3 revealed that Bungie aims to meet fan expectations. We look forward to seeing if the company hits its mark.
Would it be too easy to say, "Click this link to meet your Destiny?" It would. But, regardless, the E3 Destiny trailer waits on the other side of this weirdly colored text.
Best Platformer – Super Mario 3D World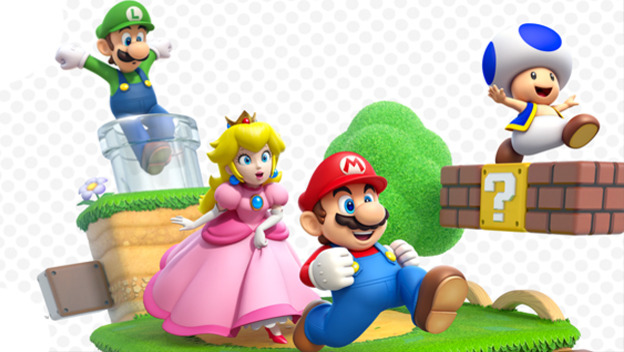 The Nintendo Direct trailer for Super Mario 3D World showcases the best of Mario. On display is a merger between the charming feel of 2D titles like Super Mario World and the in-depth exploration of games such as Mario 64 and Super Mario 3D Land. Another great addition to this potent mix is that the four playable characters in this game will be Mario, Luigi, Peach, and Toad. And like Super Mario Bros. 2, the only other Super Mario Bros. title to boast these four Nintendo titans, the four characters in Super Mario 3D World will each be imbued with unique talents.
Add to this the new and charming Cat Suit, and we feel like this Mario title has the potential to live up to the most highly regarded of its predecessors.
Best RPG – The Witcher 3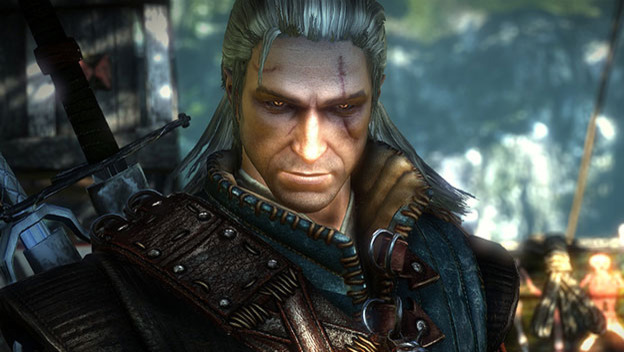 Geralt of Rivera returns to claim our Best RPG of E3 2013. We could expound some more on the virtues of The Witcher series, but we're not going to do that. Just because you can do something, doesn't mean you should. Geralt knows this well. We know Geralt knows this well because many decisions he makes throughout The Witcher games come with unexpected consequences.
And there we go again. Anyway, The Witcher 3 looks like a game to keep your eye on.
Aaaand here's the trailer link again.
Best MMO – The Division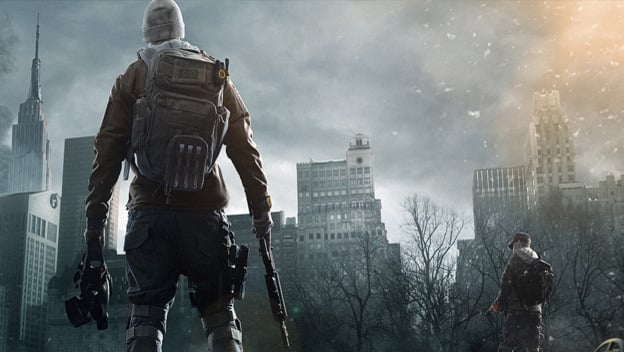 Most people associate the Tom Clancy brand with tactical shooters such as Splinter Cell. The Division looks to add a bunch of new toys into Tom Clancy's wheelhouse. The full-blown RPG, online, third-person shooter seeks to deliver a unique experience that transcends genre. Also, it seeks to be completely awesome.
And after seeing a player hop into the game via tablet and support his squad with a helicopter, we're sold. This game should be, as intended, completely awesome.
Best Indie – Transistor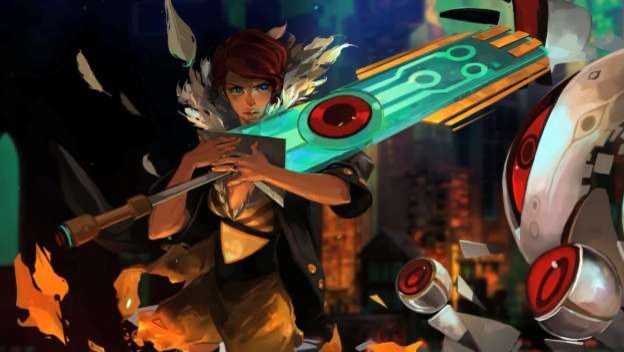 Games often borrow from each other. They borrow from each other so much that sometimes they can become derivative. So when a game like Transistor comes along that appears to have so much originality that it's startling, people get excited. And by people, we mean us.
This turn-based strategy RPG has the potential to be a massive indie success.
The music! The art! The kick-ass trailer!
Best Sports Game – NBA Live 14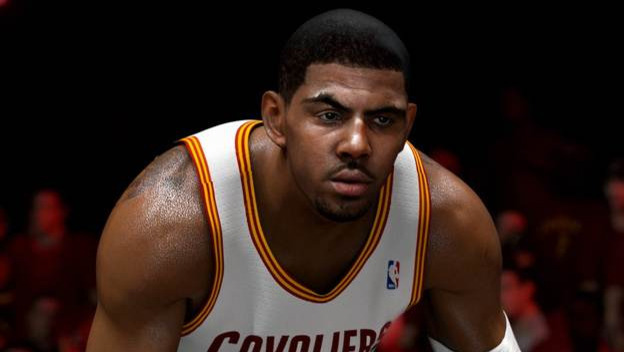 Everyone loves an underdog. NBA Live has been down and out ever since EA canceled the release of NBA Elite 11 for the consoles. The developer, however, has taken a few years to lick their wounds and now returns to take another shot at delivering a competitive basketball game that can compete with the 2K series. The highly praised 2K series will not be an easy game to go one on one with, but EA has been practicing, and they're bringing their A game to the court.
The presenter for EA at E3 spent a lot of his time talking about the new dribble mechanic called bounceTek. BounceTek promises to give the player more control over the dribbling and movements of the athletes in the game than ever before. It's not much to go on, but regardless, the journey of a newly returned NBA Live will be interesting to watch.
Best Puzzle/Strategy Game – Pikmin 3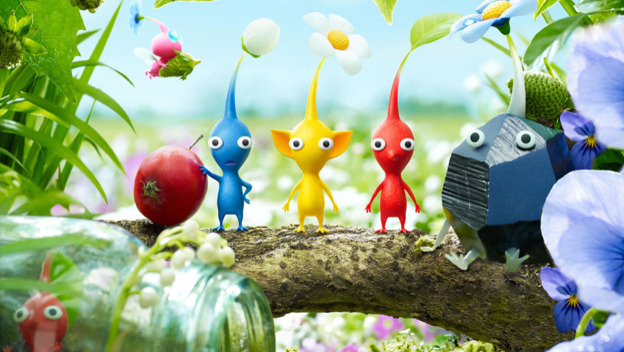 During an E3 Nintendo Developer Direct, Shigeru Miyamoto proudly talked about Pikmin 3. "It feels like Wii U was made for Pikmin," he said. It's a bold claim, but after seeing the gameplay of the charming strategy game on the next-gen console, we can kind of see what he means.
Pikmin 3 tweaks the traditional gameplay that the previous games feature. The time limit on the game is gone; players can take as long as they want to fix their ship and return home. Areas and days can also be repeated. This allows players to learn from their mistakes instead of being crippled by them. The multiplayer has also seen some improvements; game modes such as Bingo Battle bring some variation to the Pikmin war.
All in all, Nintendo just might deliver another classic.
Start building your spaceship by watching this trailer.
Best Trailer – Dying Light
The Dying Light E3 trailer paints a bleak picture of a post-apocalyptic world. The trailer establishes, pretty quickly, that survival in this game will not be easy. The scavenger in the demo uses his quick thinking and movements to survive a zombie infected area only to be struck down by an unsuspecting source just as he reaches his goal.
While not the first zombie game to strive for a hopeless feel, very few have delivered a trailer this awesomely grim.
Most Anticipated Newly Announced Game – Kingdom Hearts III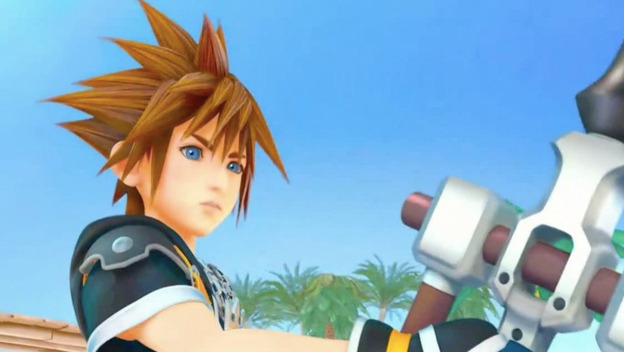 Kingdom Hearts III has been a long time coming. An army of Kingdom Hearts games separates Kingdom Hearts 2 from its numerically traditional sequel. The announcement of Kingdom Hearts III at E3 surprised us. What surprised us more was the announcement that this title will release on the PlayStation 4 and Xbox One. It's been eight years since Kingdom Hearts 2, and we couldn't be more excited for number 3.
Check out the enigmatic trailer here.