As great a year as 2018 was for video games, we have a tendency as gamers to consistently look to the future. Our industry seems designed around a cycle of hype and we are subjected to a constant stream of game teases that keep us perpetually hungry. It's looking like the close of this console generation might just be one of the best years yet. Here are 15 games we're looking forward to in 2019.
Kingdom Hearts III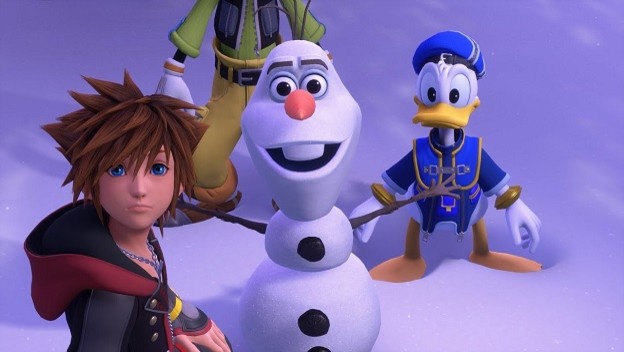 After two decades, the tale of Sora, the protagonist from the sometimes confusing, giant universe of Kingdom Hearts, might finally be coming to a close. All the trailers we've seen so far seem to emphasize a high stakes, dramatic story in Kingdom Hearts III, and it will be nice to see how the narrative arcs of dozens of beloved characters come to an end. The gameplay also seems refined and there's a sense of quirky, frenetic combat that builds on the series traditions.
Animal Crossing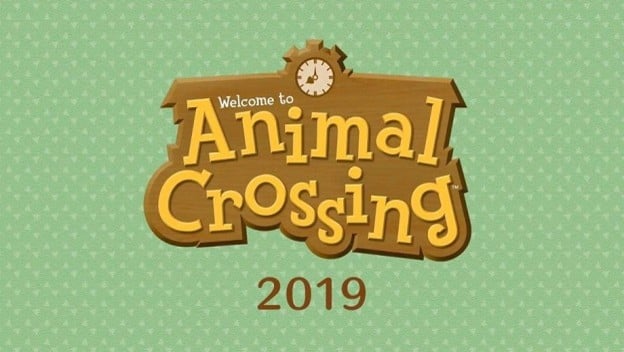 Very little is known about the upcoming Animal Crossing game for the Nintendo Switch. With this series, however, a scarcity of details is fine. Fans love the main games in the series and almost any excuse to return to the customary gameplay is appreciated.
In the games, players inhabit a town, get to know its animal residents, make music, and collect furniture. Random events, holidays, and a day/night cycle help the world feel alive and really, it's all about inhabiting a comfortable space. A full Animal Crossing game also seems like it will have perfect synergy with the portable nature of the Nintendo Switch.
Crackdown 3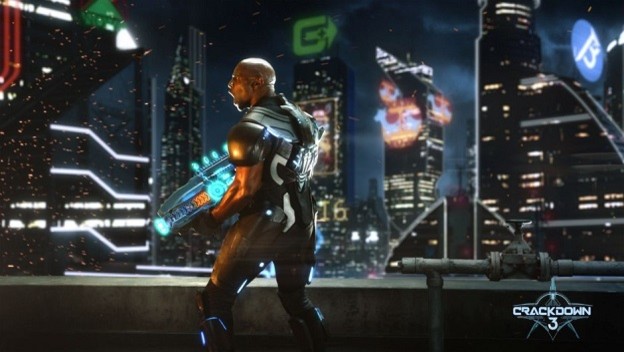 Xbox One gamers have been waiting for this title for quite a while. In fact, it was originally meant to be an early example of the consoles cloud rendering capabilities. Nowadays, it's enough of a draw to just get our hands on the mysterious title. A handful of delays is cause for some apprehension, but the chaotic, cooperative sandbox that the series is known for will, at the very least, offer hours of fun for groups of friends. Frankly, I'll take any opportunity to blow things up in novel and clever ways.
Devil May Cry 5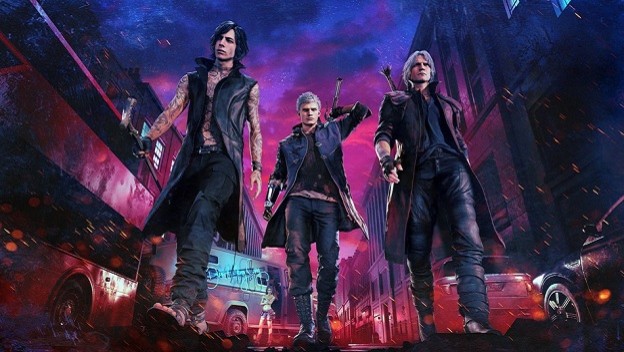 The campy, over-the-top, noire world of Devil May Cry is a fun one to visit. The next game, which will continue the tale of Dante, is shaping up to be a doozy. It will also be refreshing to return to the main series, which hasn't received a new game since 2008's Devil May Cry 4 . Players will take on the role of a new protagonist, but the edgy, wise cracking will have a presence in the story since Dante and Nero will be there too. The series also seems to standout in today's gaming landscape as a combo heavy adventure game that mixes old school charm with modern design.
Jump Force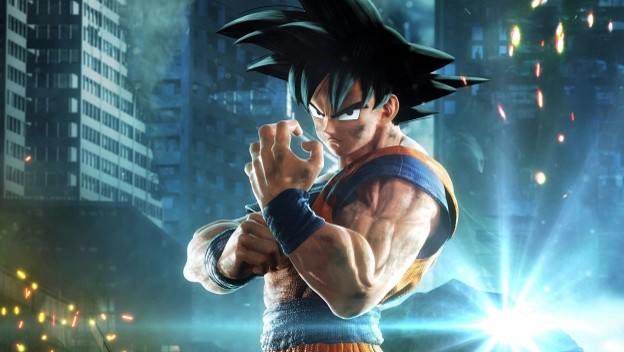 Jump Force doesn't appear to be the most traditional of fighting games and will probably not be considered highly competitive or require much technical skill. While I'd like to be surprised on that front, I'm more looking forward to the fanfare and absurdity inherent in a title like this.
The game will pit various popular anime characters against one another in large scale, 3D battles. This will be one of very few chances in life to see Deku from My Hero Academia take on Goku from Dragon Ball Z and really, I'm surprised that isn't the tagline for the game. If you're a fan of Shonen Jump, this game should be an absolute pleasure.
Anthem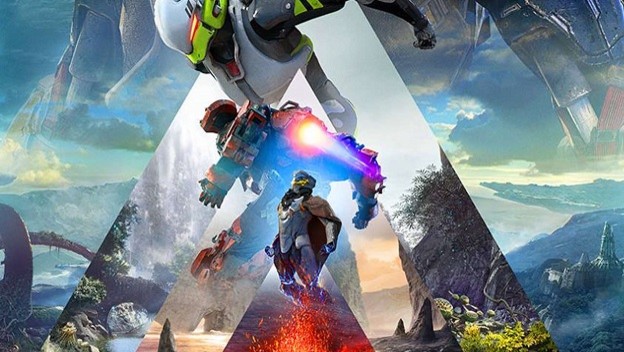 BioWare games come with a certain gravitas, and the developer has done a lot to establish its pedigree in game design. Mass Effect and Knights of the Old Republic also demonstrated that these guys know a thing or two about sci-fi. Many gamers were excited when the title, Anthem , was announced even though little was known about the game.
Now we know that the game will allow gamers to pilot customizable mechs that they can master and upgrade as they undertake a variety of computer controlled opponents. Players will also build relationships with NPCs, which is common in BioWare games, but, strangely, romance will not be present. I just hope the real friends I play co-op with don't become jealous with my close NPC friends.
Luigi's Mansion 3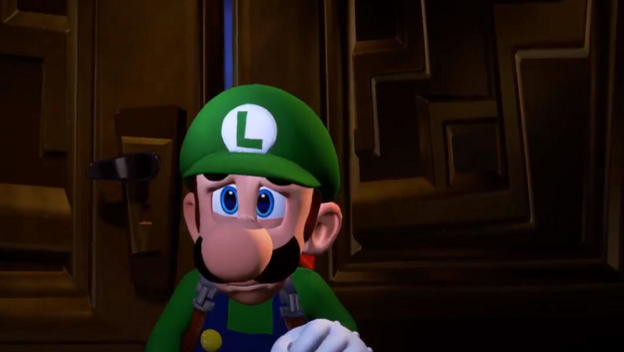 The first Luigi's Mansion was an amazing addition to the Nintendo GameCube's lineup. The second game, for the Nintendo 3DS, didn't quite live up to its predecessor. Now, the series will be returning to console in the form of Luigi's Mansion 3 for the Nintendo Switch and I'm hoping it recaptures the lighting of the GameCube.
The thing about the series is that it absolutely oozes character. As Luigi traverses the slightly eerie environment, he encounters ghosts that he has to neutralize. The ghosts help form a story or image of the game's world, often implicitly. Even the rooms in the series tend to have a lot of character. The core gameplay, which involves stunning ghosts and sucking them into a vacuum cleaner, is satisfying but, for me, the exploration and puzzles are a huge part of the appeal.
Marvel Ultimate Alliance: The Black Order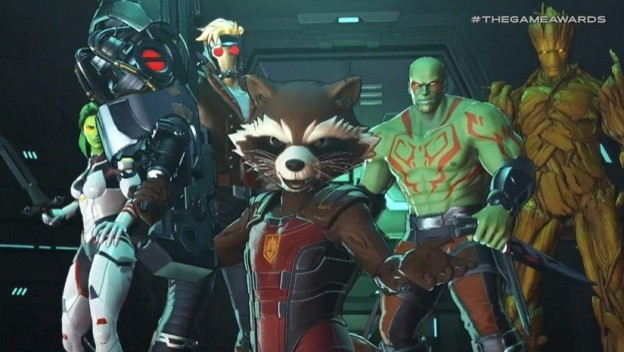 The Marvel Ultimate Alliance series has been one of the best superhero games for comic book super fans. It offers a wealth of Easter eggs, cameos, and unlockables that sometimes delve deep into Marvel esoterica. The second game in the series seemed to move closer to the world of the Marvel Cinematic Universe, and it is looking like this game might continue even more in that direction. While I hope that isn't the case and the launch features some surprises in the roster, solid beat-em-up games are rare and this Nintendo Switch exclusive is looking like a game that can scratch that itch.
Minecraft: Dungeons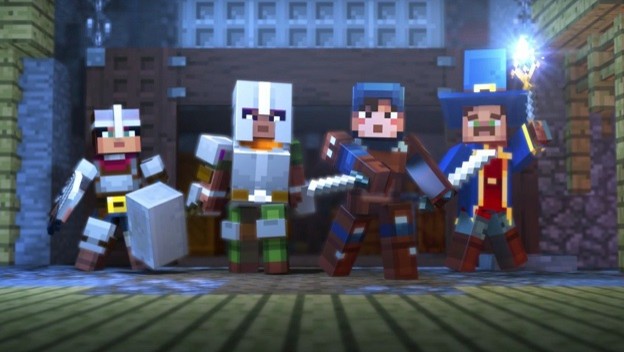 Not much is known about Minecraft: Dungeons at this point, but anything sporting the Minecraft name is likely to see some success. The mechanics of the game haven't been properly conveyed in any announcements or trailers yet, but the game appears to be a Minecraft version of dungeon-crawlers like Diablo or Torchlight . It also features the iconic art style that the series is known for and will offer co-operative gameplay. I'm looking forward to learning more about what this game will offer.
Psychonauts 2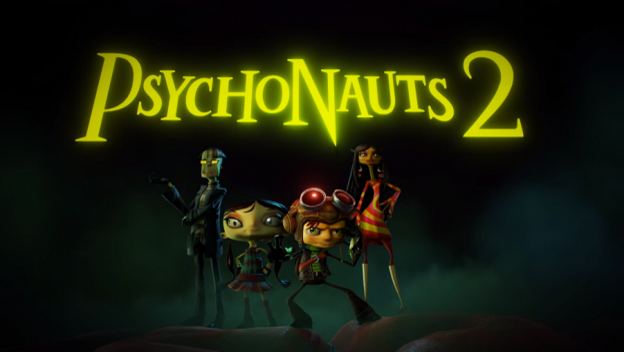 Psychonauts was a popular game designed by video game auteur, Tim Schaffer. Since then, the developers at  Double Fine have gone on to create a range of unique and charming games, like Costume Quest , Broken Age , and Brutal Legend. The primary reason that Psychonauts 2 is exciting is that fans were never quite certain we'd ever receive a sequel to the beloved game. Personality is integral to it, as players delve deep into the psyche of characters. It will also be interesting to see if 3D platformers still capture a large audience the way they used to in generations past.
Resident Evil 2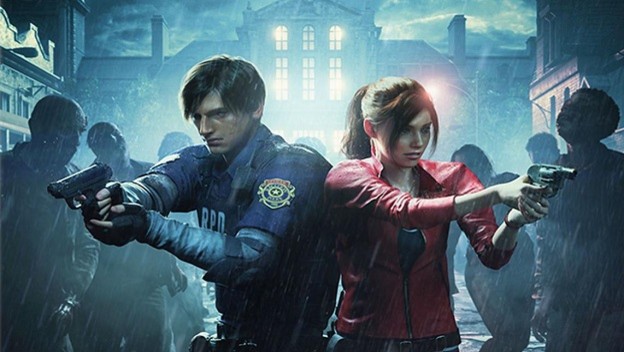 I have a soft spot for Resident Evil 2, and I have very fond memories of playing it on the PlayStation 1 when I was younger. At the time, I appreciated the somewhat clunky, "tank" controls, because they sometimes made me feel powerless. It heightened the tension of the game. That said, the graphics and controls are actually pretty difficult to go back to.
Fortunately, Capcom is working on a remake of Resident Evil 2 . The game will use the control system used in Resident Evil 4 , which feels extremely intuitive, feature improved graphics, and perhaps a couple changes to the story. It's looking like this title will pull from the best elements of the series to create a phenomenal new experience. The only thing I'm a bit upset about is that Matthew Mercer won't be voicing Leon Kennedy. That's a relatively small complaint, though.
Shenmue 3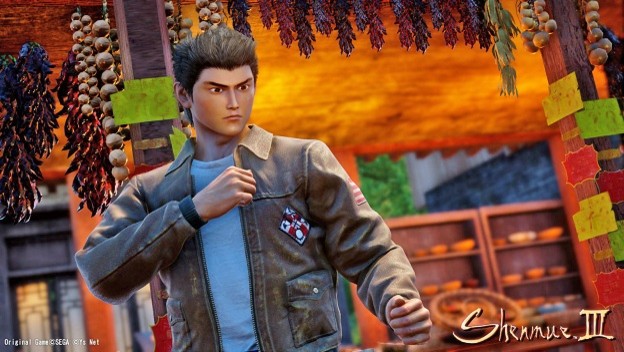 I never hopped aboard the Shenmue train, but I've always been curious. For as long as I can remember, Shenmue fans have struck me as some of the most passionate fans in gaming. After all these years, they deserve a new game.
Shenmue 3 will be a good excuse for people like me to jump into the series as well, so we can finally understand what this hyper-detailed series is all about. Shenmue 3 will continue the saga and take players to a new locale. In the past, the series was renowned for its depiction of a lifelike world. I wonder if it can still standout as remarkable after years of innovation in games.
Travis Strikes Again: No More Heroes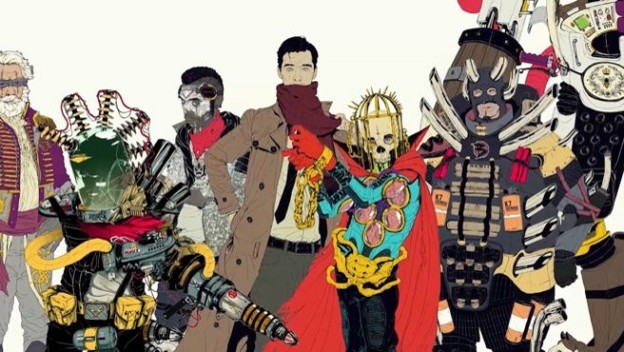 No More Heroes was a punk-rock game for the Nintendo Wii that did the thing that the Nintendo Wii was best designed for: it offered light saber style combat. The vibrant cel-shaded world, tongue-in-cheek dialogue, and highly stylized atmosphere made the game an instant cult hit.
This next game for the Nintendo Switch looks to be a departure from the series formula. It will change things up with top-down perspective and cooperative gameplay. So long as the vibe of the game remains, then this game has a good chance of being a worthwhile experience.
Yoshi's Crafted World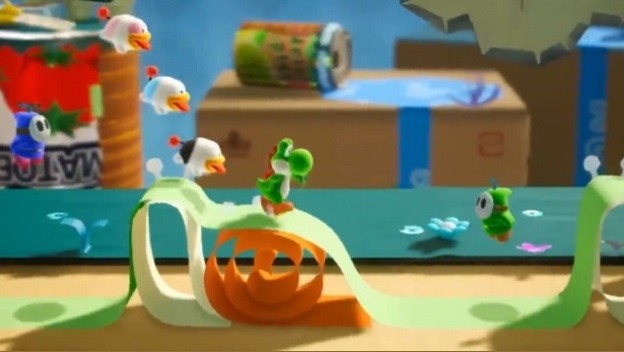 For a while, gamers were looking forward to a undefined Yoshi title for the Nintendo Switch. In the later part of 2018, we were treated to a glimpse of the next game, entitled Yoshi's Crafted World.
The game continues Nintendo's tradition of bringing Yoshi alive with unique art directions. In the past, Yoshi has appeared as though he is in a storybook. He has been made of wool. This game seems to find the middle ground between the two, as a yarn Yoshi navigates a world of papercraft. I'm sure the game will control similarly to the way Yoshi has always controlled, with egg tossing, enemy gulping, and hovering but with paper-related puzzles to capture the imagination.
Crash Team Racing: Nitro Fueled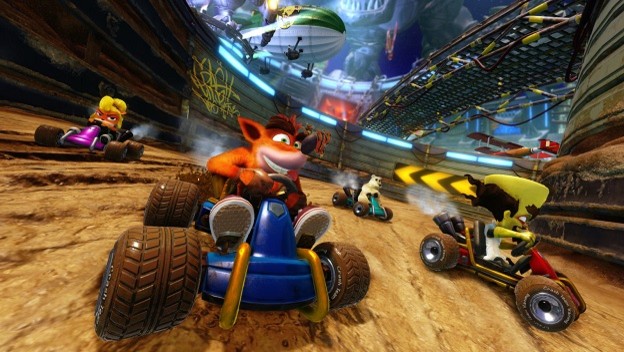 Mario Kart could use a bit of competition and, barring a new Diddy Kong Racing game, the best competitor I can think of would be Crash Team Racing . After a solid year of Crash Bandicoot remakes, it only makes sense that Activision would be working on a new version of the old game. Crash Team Racing: Nitro Fueled will be familiar to fans of the series, but will also contain online play, new content, and new graphics that make it even more apparent just how ridiculous this bandicoot and his friends actually are.