The time has come. Another year is about to end. As 2018 draws to a close, the staff at CheatCC has been thinking about all of the games that made this year wonderful. This year for the 2018 CheatCC Cody Awards, we are doing something different. Everyone is coming together to talk about the titles that made this year so special for us. We have ten different categories to look through, and each one has us nominating our picks for most memorable games in 2018.
Join us as we look back at and celebrate the best games of the year!
Best Indie Game: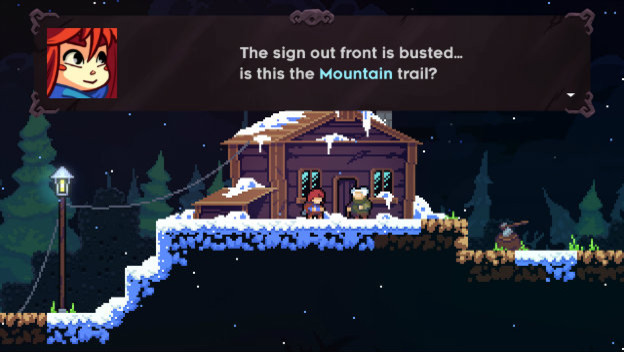 Benjamin Maltbie
Contributing Writer
Towerfall was fun, but it left no indication that its creator was capable of something as heartfelt and refined as Celeste . This game has satisfying, yet excruciatingly difficult, platforming sections with unique mechanics and a somber tale that touches on themes of perseverance and depression. It's beautiful.
↵
Sean Engemann
Senior Contributing Writer
2D pixel art platformers have become standard fare nowadays, but Celeste reaches way beyond the average offering. The protagonist Madeline's inner struggle is as arduous as her heroic attempts to scale Celeste Mountain, but also contains scenes heartwarming enough to melt the snowy peaks. Apart from the story and award worthy soundtrack, the platforming is unforgiving to fledglings, but supremely satisfying for those with endurance, as well as being a speedrunner's dream game.
↵
Lucas White
Writing Team Lead
As closely as Castlevania fans have been watching Koji Igarashi's Bloodstained: Ritual of the Night , nobody expected a second game in the series to appear out of nowhere. Dropping as both a surprise backer reward and separate release, Bloodstained: Curse of the Moon is not only a prequel to Ritual of the Night , but a fun-sized tribute to Castlevania III: Dracula's Curse . It's awesome in almost every way, full of challenge, creativity, and of course a dope soundtrack.
↵
Jenni Lada
Site Editor
Yoku's Island Express is this incredibly charming game that is a bit like a slice of life story, but also happens to be about a dung beetle pushing around a pinball as he completes his job as a postal employee on an island. As he goes about his business, which involves using pinball and Metroidvania mechanics to reach new places, you eventually get caught up helping everyone around you!
Best Fighting Game: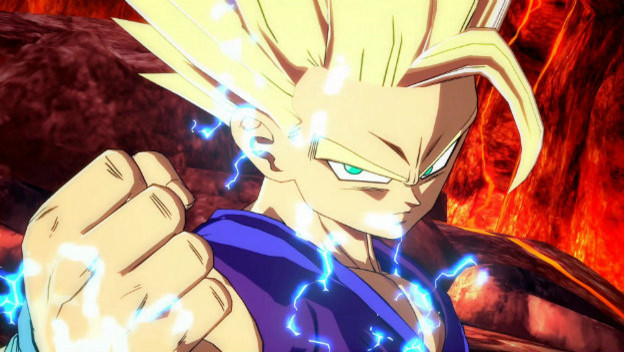 Benjamin Maltbie
Contributing Writer
I'm a sucker for Dragon Ball Z and have played my fair share of DBZ games but, somehow, I never expected to play one that feels like a top quality, tournament-worthy fighter. Dragon Ball Fighter Z blends traditional 2D fighting with the team-based mechanics of games like Marvel V Capcom 2 with such finesse that it's fun to watch or play.
Sean Engemann
Senior Contributing Writer
Whether you're a die hard Dragon Ball fanatic or simply enjoy a creative combat system with gorgeous and fluid animations that pay tribute to the source material, Dragon Ball FighterZ can stand toe to toe in the ring with any of the big hitting series in the fighting genre, and it is the clear winner in the category for 2018. It also includes a solid story mode that is good as any Dragon Ball action game we've seen.
Lucas White
Writing Team Lead
No fighting game this year was capable of generating hype like Arc System Works and Bandai Namco's Dragon Ball FighterZ . From the amazing visual system Arc System Works introduced with Guilty Gear Xrd and massively updated here, to the fast and breezy Marvel vs Capcom -inspired gameplay, this was destined to be a huge success. The hype emanating from Evo this year only helped cement Dragon Ball FighterZ as an instant classic.
Jenni Lada
Site Editor
We're no stranger to Dragon Ball games, or even Dragon Ball fighting games, but Dragon Ball FighterZ is a cut above the rest. This 2D fighter gets the tone right, has plenty of iconic characters, and shows Arc System Works is amazing at what it does.
Best RPG: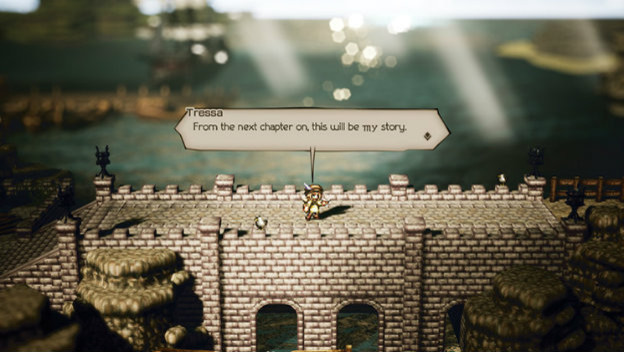 Benjamin Maltbie
Contributing Writer
It's a tricky category, but of all the choices available this year, Octopath Traveler brought me back to my favorites from yesteryear. Best of all, it did it without any of the annoying quality of life pratfalls of old school JRPG grinds and won my heart. The game's 16-bit art direction is gorgeous, and the eight different tales it weaves together leave a gamer with a lot to think about.
Sean Engemann
Senior Contributing Writer
With massive weapons to bring down massive beasts, Monster Hunter has always held an idiosyncratic spot in the action RPG genre. Monster Hunter: World opens up the playing field for each environmentally unique arena, and provides dozens of quality-of-life improvements from its predecessors, making it the most fun and approachable entry in the series. Its whimsical charms and insane crafting options will have you signing up for a hunt, again, and again, and again.
Lucas White
Writing Team Lead
Since I'm nodding to Dragon Quest for GOTY, my vote here goes to Octopath Traveler . Square Enix used the popularity of the Nintendo Switch to drop a really experimental game into shark-infested waters, and it paid off big time. Not only is Octopath Traveler visually impressive, it's also a very odd sort of RPG that has more in common with SaGa than Final Fantasy . Getting the general population excited about that kind of game is a huge feat, and I applaud Square Enix for pulling it off.
Jenni Lada
Site Editor
Dragon Quest XI is not only one of the best installments in the Dragon Quest series, but it is also the best RPG of 2018. This game has an incredible story, great characters, lots of fun skills to learn,plenty of places to visit, and will keep you playing long after the "end."
Best Sports/Racing Game: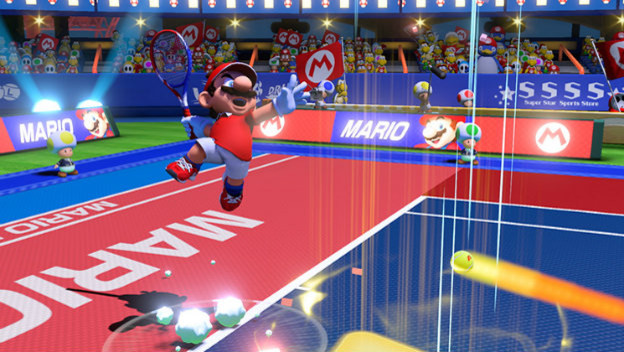 Benjamin Maltbie
Contributing Writer
There was a lot of competition this year but, aside from an underwhelming single player mode, Mario Tennis Aces is one of the most engaging sports titles I've played. The series takes a step back from the wacky and wild antics of other entries and pits players in head to head battles of wits. Also, Waluigi is in it.
Sean Engemann
Senior Contributing Writer
The Forza series continues to set the bar in gorgeous realism and authentic simulation racing, and the open world of the United Kingdom is a gorgeous vista to drive around in. With changing seasons, dynamic weather, and a map peppered with activities, not to mention hundreds of cars to collect and take for a spin, Forza Horizon 4 is a pure joy ride that could easily soak up hundreds of hours behind the wheel.
Lucas White
Writing Team Lead
My favorite sports game dropped early this year, in UFC 3 . Being able to create my own fighter, set them up with moves and then play what is essentially a realistic fighting game was a real thrill. The way the game emphasizes the impact of big moves and huge crowd reactions made it overall an affecting experience I was not expecting from a sports sim.
Jenni Lada
Site Editor
Did anyone else think Mario Tennis Aces could possibly be the best sports game of 2018? Well, it has a fun storyline that lets you improve a character and learn how to play, there are great tournaments that give you new characters for participating, and it keeps getting updates that increase the available modes and number of competitors. It's super good.
Best Action/Adventure: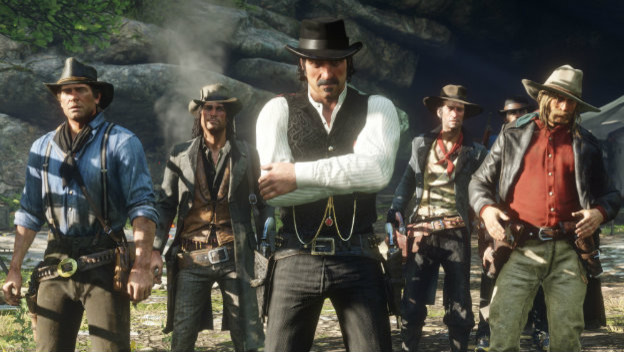 Benjamin Maltbie
Contributing Writer
The reboot trilogy that serves as an origin story for the iconic gaming character, Lara Croft, has more than exceeded expectations. Shadow of the Tomb Raider, the final entry, continues the tradition of great storytelling, satisfying stealth sections, and intense action segments.
Sean Engemann
Senior Contributing Writer
Rockstar fans have waited a long, long time for the wild, Wild West to return, and Red Dead Redemption 2 delivers all the goods. The massive map with various biomes truly feels alive, not only with the creatures and activities, but with the NPCs that each strive to carve out their own story. Everything you could hope to do as a wandering outlaw in a world becoming civilized is at your disposal, and the multiplayer mode Red Dead Online will only mushroom the content possibilities.
Lucas White
Writing Team Lead
Assassin's Creed Odyssey is definitely my pick here. Hours of content, a compelling protagonist, awesome combat mechanics and of course, tons of player agency make this game not only a standout within its own series, but a standout overall in 2018's AAA gaming offerings.
Jenni Lada
Site Editor
Yakuza Kiwami 2 is back, and this time it has a hostess club and more Goro Majima. this is a remake of the best entry in the series that packs in even more content, makes the game look better than before, and lets Kazuma Kiryu tie up some loose ends from the previous game.
Best VR Game: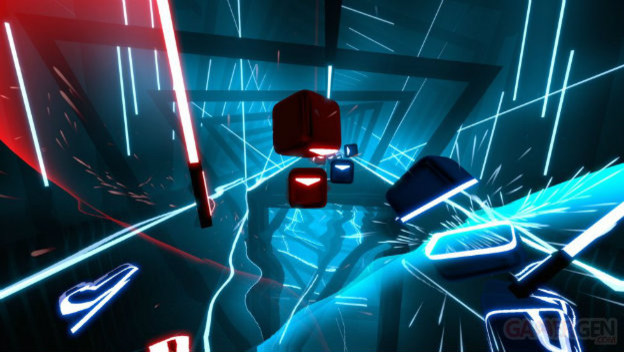 Benjamin Maltbie
Contributing Writer
There's something about Beat Saber that just makes sense. Rhythm games have a way of stealing away your focus and, well, so does VR. When you're flailing about to the music, wielding what are basically light sabers, it's hard not to have fun.
Sean Engemann
Senior Contributing Writer
The rhythm genre may be on the decline, but Beat Saber cleverly infuses motion controls with virtual reality visuals to make dying trends feel fresh again. Beat Saber's simple inputs but tricky technique to master alongside a great selection of songs makes it a great entry in the VR platform, and the top spot for 2018.
Lucas White
Writing Team Lead
Just from playing the demo alone, I was blown away by Tetris Effect . Not only is Tetris just a great game by itself, but the music-oriented conceit of this version is masterfully executed, by tying the music and visuals together with the gameplay. You're rewarded for playing well with visual and audio stimulation, and it's overwhelming at times in the best way.
Jenni Lada
Site Editor
I think Astro Bot: Rescue Mission should take it, because this is the first really good VR platformer. It teaches people so many lessons about game design. It is well executed. Plus, Astro Bot is an absolutely adorable mascot.
Most Anticipated 2019 Game: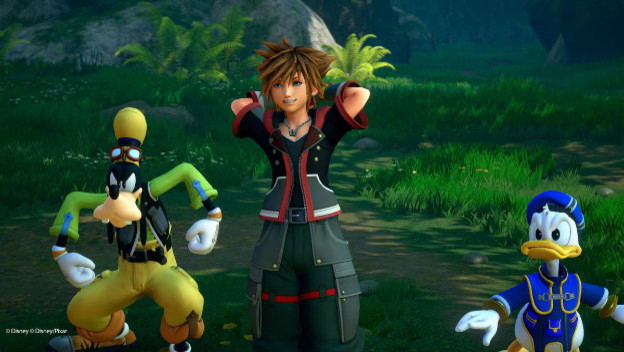 Benjamin Maltbie
Contributing Writer
After more than a decade of waiting, it's looking like fans will see how the main story of Kingdom Hearts continues. I was 17 when I beat the second one, and the final version of Kingdom Hearts III is looking good enough to melt away the resentment I've developed playing through all the "side games."
Sean Engemann
Senior Contributing Writer
Though the Destiny comparisons may never cease, Anthem remains my most anticipated game for the coming year. The squad based shared-world is brimming with interesting visuals, and the ability of your Javelin exosuits to soar around the environments, paired with a clever class system, will supply endless opportunities for player progression. The most interesting unknown, however, is how well BioWare's mastery at characters and storytelling will translate in a multiplayer experience.
Lucas White
Writing Team Lead
There's quite a lot I'm looking forward to in 2019, but oddly enough, Onimusha: Warlords is at the top of my list. It's just a remaster, but a remaster for a game that is arguably the textbook Cult Classic of the PlayStation 2. I can't wait to see what Capcom does with it, from the new audio and visuals to streamlined controls. Plus, it'll be on the Switch, and I love portable versions of retro console classics.
Jenni Lada
Site Editor
I can't wait to play Fire Emblem: Three Houses . It looks really great and like it will bring some changes to the series, as there will be troops around units on the battlefield, sort of like in the Langrisser series, we will follow three heroes named Claude, Dimitri, and Edelgard, and there seem to be some exploration elements.
Best Handheld/Mobile Game: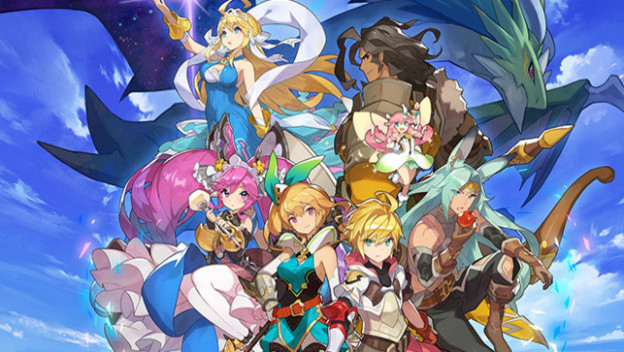 Benjamin Maltbie
Contributing Writer
Dragalia Lost is the first mobile game I've spent significant time with. It's because the characters are amazing, the music bops, the multiplayer raids are challenging, and the grind to unlock content isn't so bad that it twists your arm into participating in in-game transactions.
Sean Engemann
Senior Contributing Writer
The battle royale behemoth has invaded every gaming platform, and this year it dominated mobile devices as well with Fortnite . Its success on smart phones and tablets isn't based solely on it's popularity, but also due to the fact that it runs incredibly well on these devices. The core gameplay suffers very little from the milder hardware specs.
Lucas White
Writing Team Lead
Hands down, the game I have played the most, and the most obsessively in 2018, has been Dragalia Lost . Nintendo's biggest and most ambitious mobile game yet, Dragalia Lost combines the usual money-grubbing free to play stuff with incredible production values, music, core gameplay, and cooperative play that doesn't punish you for not spending money.
Jenni Lada
Site Editor
Dragalia Lost has shown that Nintendo mobile games are going to just keep getting stronger, as this action-RPG is incredibly addictive and keeps changing to result in a stronger experience. Plus, its Daoko soundtrack is incredible.
Best Console Game: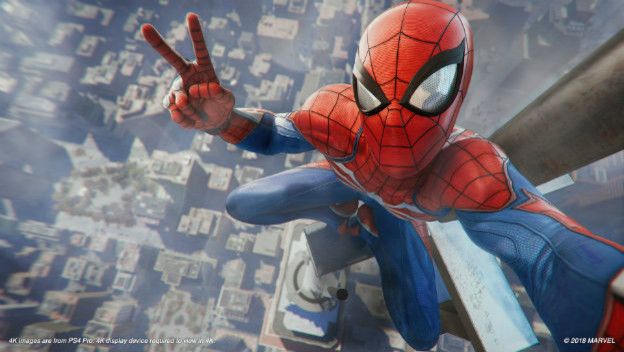 Benjamin Maltbie
Contributing Writer
God of War, as a series, somehow got larger and more bombastic with its 2018 entry. It also injected Kratos and his story with a lot more sentiment. It's an amazing combination of storytelling and god murder.
Sean Engemann
Senior Contributing Writer
The PlayStation 4 has delivered a decent list of console exclusive games this year, but the revitalization of arguably the most exciting Marvel superhero to be transcribed into a video game deserves the console best this year. It spins an original story with beloved characters and vicious villains, while giving us an exciting Manhattan sandbox to web sling around. Marvel's Spider-Man has such a universal appeal beyond its exclusive console advocates, which makes it the single greatest game this year that, if you didn't already own a PS4, you wanted to pick one up just for this.
Lucas White
Writing Team Lead
There's no game this year that feels so tied to a platform's identity like the Pokemon Let's Go! series. Whether you're playing on your TV or in Handheld Mode, the controls adapt to your style and always feel good. Plus, it's a great game that deserve recognition as it slides into the tail end of 2018.
Jenni Lada
Site Editor
It isn't often that we get a really "good" superhero game, which made it all the more surprising when Marvel's Spider-Man appeared and was actually pretty great. Exploring the city is fluid and fun, there's a great cast of characters, characters like MJ and Miles Morales get their own time in the spotlight, and its just overall enjoyable.
2018 CheatCC Game of the Year: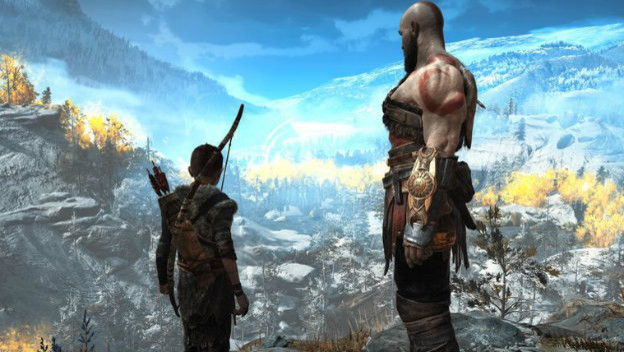 Benjamin Maltbie
Contributing Writer
The Monster Hunter series made a big console debut in the west with Monster Hunter: World and, with its launch, proved that the game was worth the wait. This massive game full of massive monsters is full of events and excuses to adventure with your friends.
Sean Engemann
Senior Contributing Writer
Developer Santa Monica Studio gets the highest marks not only for the most satisfying action experience of the year with a thoroughly gripping story, but taking Kratos, a historically reckless and aggressive antihero, and maturing him along with the audience of fans that have grown with him. To take such a stock character, transform his entire demeanor, yet still maintain his physical and psychological strengths from previous entries, is a challenge very few long-running franchises can successfully accomplish.
Lucas White
Writing Team Lead
While 2018 was loaded with a bunch of blockbuster exclusives from Sony, no game grabbed me where it mattered like Dragon Quest XI . It has a measured, affecting story, human characters and scenarios, and excellent old school JRPG gameplay.
Jenni Lada
Site Editor
Super Smash Bros. Ultimate is the Smash Bros. to end all Smash Bros. It has the largest roster of playable characters and brings in cameos from all sorts of major and minor Nintendo and Nintendo-adjacent properties, in the form of Spirits. It is just too good.