2019 was a pretty great year for gaming, and so far, 2020 appears to be upping the ante for gamers. So many big names and highly anticipated games are set to release in the new year, barring any additional delays (knock on wood). After combing through what's planned to be released in 2020, here are the top twenty most anticipated titles for the year. For games listed that do not have a release date mentioned, the game has only been announced for the broad window of 2020 without a specific release date set in stone.
Honorable mentions include: Bravely Default II, Pillars of Eternity II: Deadfire, Watch Dogs Legion, and Wasteland 3.
Animal Crossing: New Horizons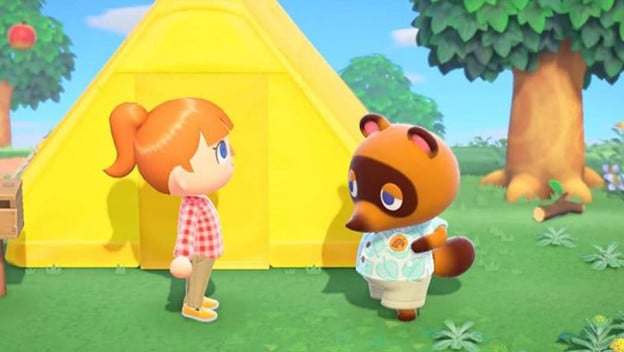 A new Nintendo console naturally means there's going to be another Animal Crossing title on the horizon. Players will once again willingly go into severe debt to Tom Nook for real estate, but this time it's for your own island getaway. And while escaping debt may be inevitable once again, there's a crafting system to help you spend fewer Bells on the items you need to help you earn more Bells. Yes, it's still all about the Bells, baby, but at least you can call up to eight other friends on your Nookphone to help you gather resources, and therefore, Bells, in your financial endeavors.
Animal Crossing: New Horizons will release on March 20, 2020.

Axiom Verge 2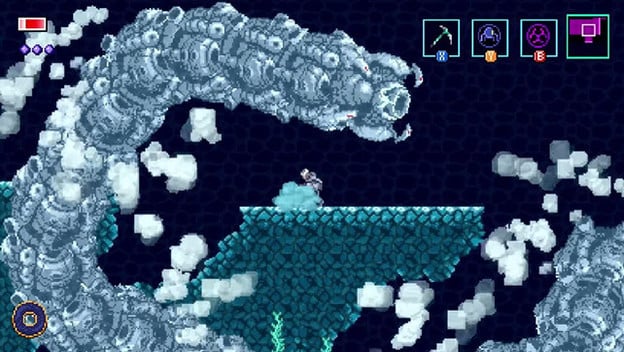 The simple indie title Axiom Verge blew gamers away with its obvious callback to Metroidvania, deep and dark story, and challenging gameplay. It wasn't long before the game hit the speedrunner circuit, where it's still extremely popular to this day. Even more impressive, Axiom Verge was created by one lone programmer. Suffice to say, gamers and speedrunners alike are excited to jump back into that world from Thomas Happ that captivated us all.

Cyberpunk 2077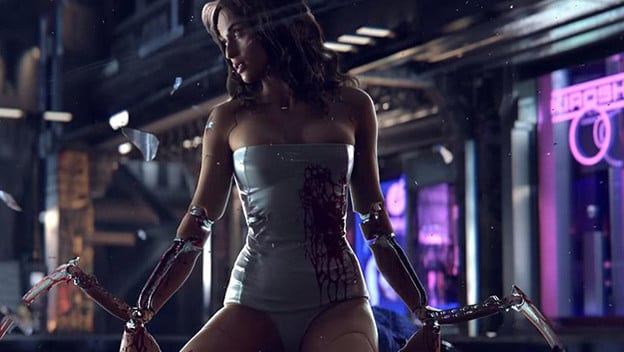 I can't remember a time when we weren't eagerly anticipating Cyberpunk 2077 . Even when CD Projekt RED only presented a still image—you know the one I'm talking about, with the girl in the white corset—people were losing their minds. As information rolled out over the next few years, the hype only increased. It came to full head with the announcement that Keanu Reeves, beloved by all, is in the game. At that point, nobody cared about the game mechanics, combat system, or overall story (which all look to be pretty great, for the record).
Cyberpunk 2077 will release on April 16, 2020.

Darksiders Genesis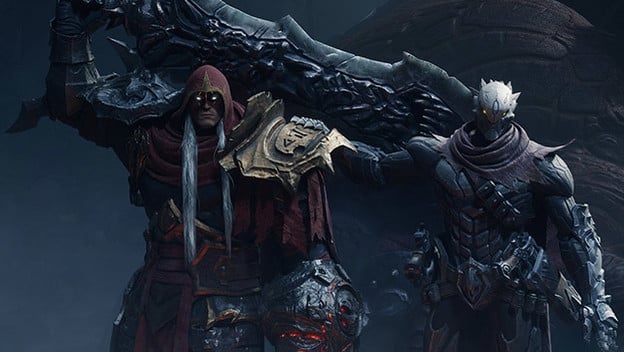 Okay, yes, Darksiders Genesis has already released for PCs, but this doesn't make the excitement and anticipation for the console release any less palpable. Overall, the Darksiders series has had a mixed reception, but considering we never thought we'd have games for all four horsemen post-THQ closure, it's hard to not be excited about another title. On the one hand, it's a prequel and not the concluding game for the main narrative, but on the other hand, it's more hack-n-slash fun, this time with a friend.
Darksiders Genesis releases on February 14, 2020 for consoles. (Because nothing says Valentine's Day like the impending apocalypse.)

DOOM Eternal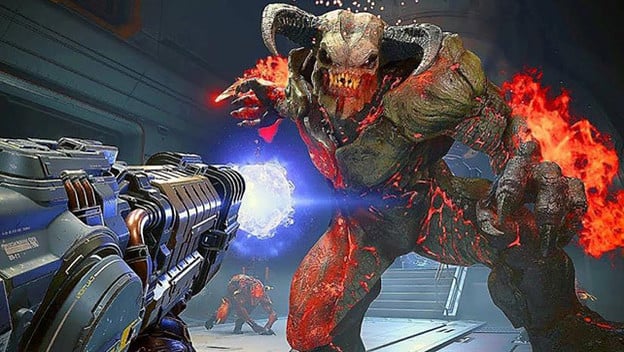 I really don't need to say another about this title to explain why we're anticipating it for 2020. I mean, it's another DOOM title. Old school DOOM fans loved the DOOM rebirth/reboot. Newcomers loved DOOM . Of course they're going to be excited about DOOM Eternal . Like the last game, DOOM Eternal will also have a well-written narrative, bloody and challenging gameplay, and a multiplayer mode that promises to be as unique as it is fun. Honestly, as long as the game is as fun as its predecessor, everything else is rather secondary.
DOOM Eternal will release on March 20, 2020.

Dragon Ball Z: Kakarot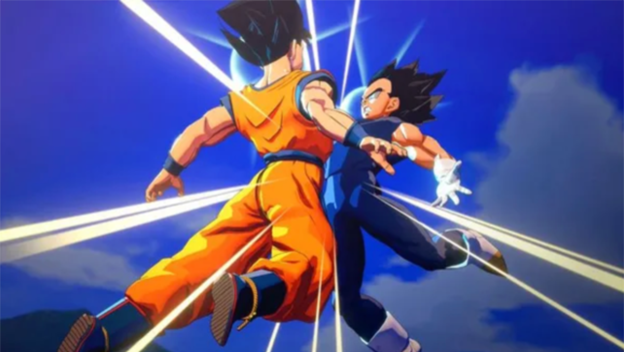 It's admittedly hard to throw a stick and not hit a Dragon Ball Z game. Between the old school Budokai Tenkaichi titles, Xenoverse series, and more recently, Dragon Ball FighterZ , DBZ fans always have something to dabble in. However, there hasn't been a proper retelling of the DBZ storyline since the Budokai games. Dragon Ball Z: Kakarot is going to fill that void. But it's not going to be a simple linear retelling like games have been in the past; it's an open-world RPG. So while the first boss fight is Radditz as expected, players can explore the lay of the land as long as they want before going down the narrative road. It's something DBZ fans have wanted for a while, and here's hoping it will fulfill those expectations.
Dragon Ball Z: Kakarot will release on January 17, 2020.

Dying Light 2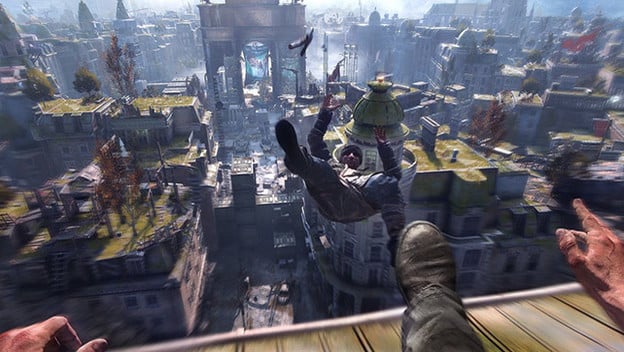 Zombie games always seem to be a dime a dozen, but the first Dying Light title found a way to separate it from every other game in the genre. From its parkour dynamic to day/night cycles affecting missions and the overall world, Dying Light brought variety to a genre that so desperately needed it. Dying Light 2 promises to make everything bigger, better, faster, more. This also means choices that matter (as in you could miss half the game based on your choices), more parkour, larger world, and more, more, more.
Dying Light will come to the PlayStation 4, Xbox One, and PC in 2020.

Final Fantasy VII Remake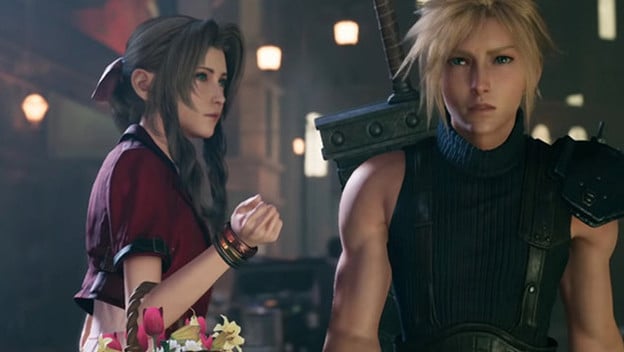 Are words really needed for this game either? There are few old school JRPGs that are as beloved as Final Fantasy VII . Fans have been begging for a remaster for the current generation of consoles for years, and to be frank, I don't know why it's taken them this long to get around to it. A FFVII remaster would be fastest way for Square Enix to print money. But we're getting more than a remaster; we're getting a complete remake, and I'm sure the preorders have already funded the cost for the game. No more blocky Cloud with some pretty bad (but entertaining) Engrish. Now we'll get to see Aerith's sudden murder in glorious 4K.
Final Fantasy VII Remake will release on March 3, 2020.

Ghost of Tsushima
Sucker Punch Productions pretty much said, "And now for something completely different, we present Ghost of Tsushima ," at their press conference. The studio is largely known for its wonderful inFamous series, and while many fans want another entry, they're just as excited for the studio's open world action title set in feudal Japan. With that description alone, who wouldn't be excited? From the few trailers we've seen, Ghost of Tsushima appears to be beautiful, action-packed, and deadly. It's what we've come to expect from Sucker Punch.
Ghost of Tsushima will come to the PlayStation 4 in 2020.

Halo Infinite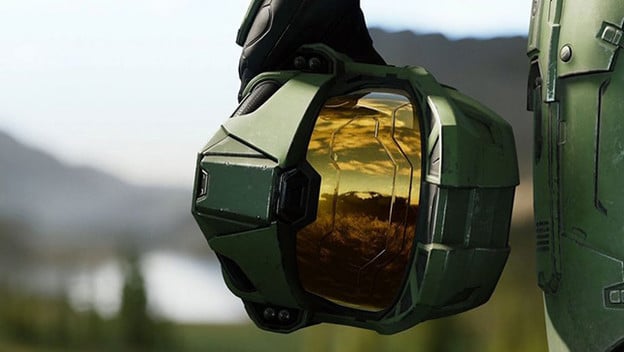 Talk about a game that has been under some pretty tight wraps. At E3 2019, we got a game title and a shot of a MJOLNIR helmet. For Halo fans, we really don't need much else. Even if Halo 5: Guardians wasn't our favorite of the series, and even if Microsoft promoted the game as something different than what it was, we still want to know what happens with Master Chief, Spartan Blue Team, and Spartan Team Osiris. If not them, more time with the Arbiter, perhaps?
Halo Infinite will release on the Xbox One and PC in 2020.

Marvel's Avengers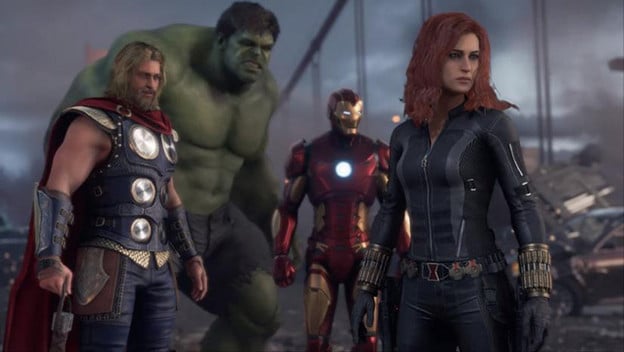 Insomniac Games isn't handling Marvel's Avengers , but what we've seen so far suggests that this title will be every bit as solid as Insomniac's Marvel's Spider-Man . The biggest difference between them, other than the developer/publisher, is the cast of characters. Confirmed characters include the main staples from the OG Avengers team (meaning the movies' OG team)—Captain America, Iron Man, Black Widow, Thor, and Hulk—and also Marvel comics' fan favorite Kamala Khan, aka Ms. Marvel. With Crystal Dynamics at the helm, considering what they've done for the Tomb Raider reboot, Marvel's Avengers should be quite the treat for the hardcore and "casual" Marvel fans alike.
Marvel's Avengers will release on May 15, 2020.

Nioh 2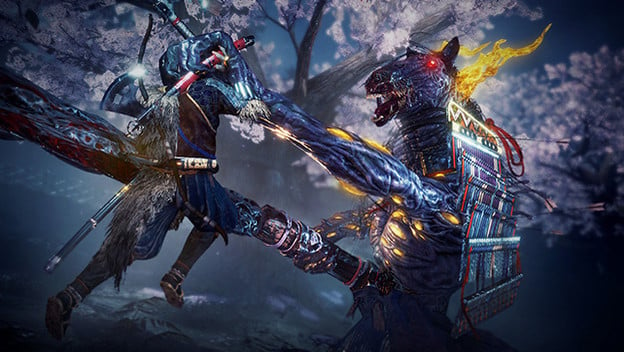 Nioh showed that a Dark Souls- esque game could stand out from the rest with its gorgeous art style and samurai setting. Nioh 2 aims to expand upon what it started in Nioh , although this is prequel to the original game. Players will be able to create a customizable character for this story, one who is half-human and half-yokai. Not only will the player character be able to shift between human and yokai at will, which means they'll have access to two sets of powers and moves, but on occasion, yokai will spirit the character away to fight in their Dark Realm. Twice the abilities, twice the realms, perhaps twice the difficulty.
Nioh 2 will release March 13, 2020.

No More Heroes III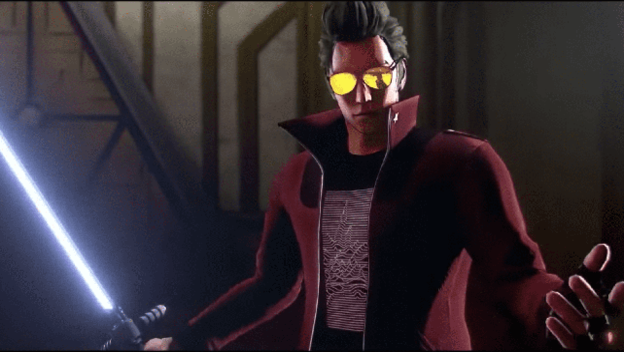 The original No More Heroes on the Wii told the world that oh by the way, the Wii is not just for kids, Nintendo first-party titles, and bowling in nursing homes. It was crazy with action and violence, and it was the mature title hardcore Wii-owners had been looking for. Travis Touchdown toed the Switch a bit early in 2019 with Travis Strikes Again: No More Heroes , but now he's ready for a full entry on the Switch, with his beam katana in hand, to save the world from aliens and…superheroes?
No More Heroes III will release on the Nintendo Switch in 2020.

Ori and the Will of the Wisps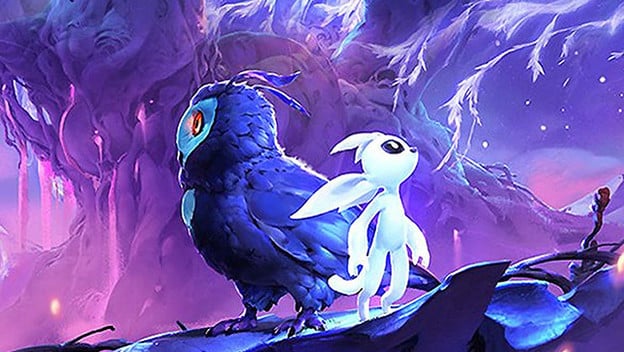 If you played Ori and the Blind Forest and didn't shed one tear during the entire game, I pity your heart of stone. But it looks like you'll get a second chance for your heart to grow three sizes one day with the sequel, Ori and the Will of the Wisps . Will of the Wisps expands the combat system from the first game, but it will still have the platforming gameplay we love, same gorgeous artwork, and just as beautiful soundtrack by Garth Coker.
Ori and the Will of the Wisps releases on February 11, 2020.

Phantasy Star Online 2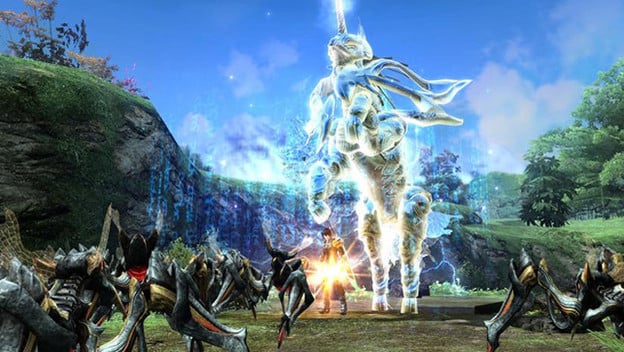 Young'uns probably don't know the name of Phantasy Star Online , but this was a groundbreaking MMORPG back in the day. For starters, it was the very first onlie MMORPG for consoles, specifically for the Sega Dreamcast. Twenty years later, we will have a sequel to this classic title. But since there is no Dreamcast or Sega console to speak of, PSO2 will be a Windows exclusive (which means yes, it's for both the Xbox One and PC). Unfortunately, Sega has been very tight-lipped regarding anything about it aside from what they briefly showed at E3 2019, which is undoubtedly what has helped drum up the hype for this online title.
Phantasy Star Online 2 will release on the Xbox One and PC in 2020.

Rainbow Six Quarantine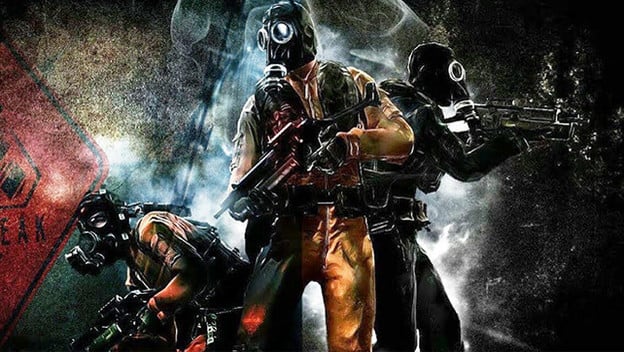 If you're feeling that Rainbow Six Siege has gotten a little stale and has worn out its welcome, don't fret. The next Rainbow Six title is on its way as a 3-player survival-tactics game, Rainbow Six Quarantine . Players will have to work together to survive a deadly parasite that, as a shock to no one, creates zombies. Sadly, we still don't know much about the game other than that and the fact that it will release in 2020.
Rainbow Six Quarantine will release in 2020.

Skull & Bones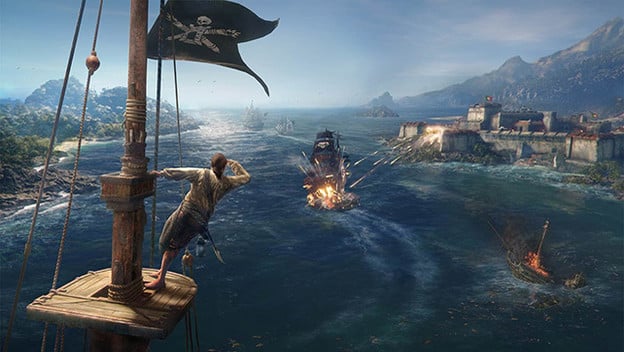 Ubisoft dabbled with a pirate's life in Assassin's Creed IV: Black Flag , but they want to take their pirate game to the next level. Skull & Bones is going to be a multiplayer-only title, where players can build customizable ships and join various factions as they take to the Indian Ocean to prey upon trading ships. Basically, if you loved the sailing and pirating in Black Flag but want to play something a bit more serious that's only pirating, keep stalking Skull & Bones . The title has been delayed a couple of times, now in a general window of 2020. Pray to your pirate gods that it's not delayed yet again.
Skull & Bones will release on the PlayStation 4, Xbox One, and PC in 2020.

Streets of Rage 4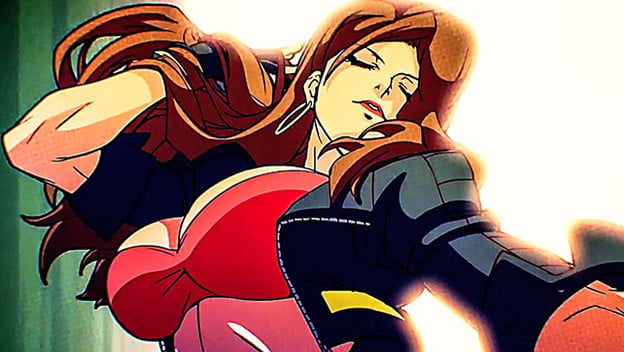 It's hard to not have your little child inside squee with delight at the revival of Streets of Rage . If the 90s was known for one thing on our old school platforms, it was for sidescrollers. Sidescrolling platformers reigned supreme, but we can't forget the delightful sidescrolling beat-em-up titles like Double Dragon and Streets of Rage . Streets of Rage 4 is not a reboot and not a remaster or remake over older games. This is a continuation of the Streets of Rage saga, and yes, it will still be a sidescroller beat-em-up. I'm going to need to dig out my scrunchies and pinch-rolled jeans for this.
Streets of Rage 4 will release on the PlayStation 4, Switch, Xbox One, and PC in 2020.

System Shock Remastered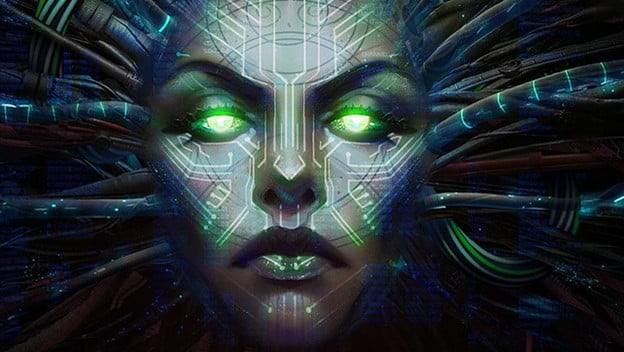 I don't care who you are, the original System Shock was psychologically horrifying. SHODAN's voice haunted dreams. If I hear snippets of her to this day, I get chills. And that's why it's going to be so great to have this classic remade. Old fans will get the night terrors once again, and newcomers will be treated to a modernized version ripe for horrifying the next generation. And don't say that System Shock is a blatant rip-off of Bioshock . That will get you a well-deserved kick in the pants.
System Shock Remastered will release on the PlayStation 4, Xbox One, and PC.

The Last of Us: Part II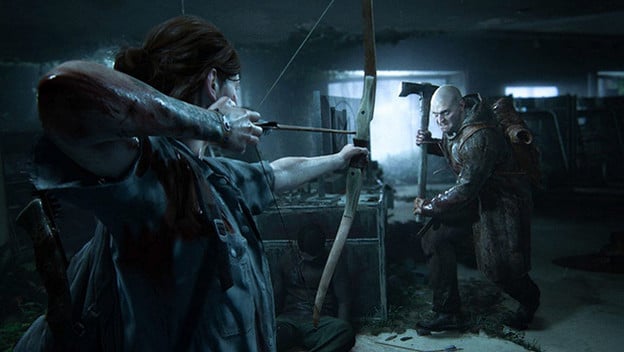 Naughty Dog somehow always finds a way to print money for Sony. First it was with the Uncharted series, and then The Last of Us showed they have more up their sleeves than Nathan Drake. After the shocking ending of The Last of Us , fans have been clamoring to know more about what happens next with Ellie. Not to mention, what about Joel? Does she find out what he did? What's next for her in this post-apocalyptic world? We won't have to wait long for these answers as
The Last of Us: Part II releases on the PlayStation 4 on May 29, 2020.