Every once in a while, you just gotta unplug! Fear not, as we've assembled an awesome rundown of great gifts for kids both big and small. (We're looking at you, 30-somethings!) Here, you'll find everything from Monopoly to Transformers and all points in-between! Trust us, you're gonna want a few of these under the tree this year!

Transformers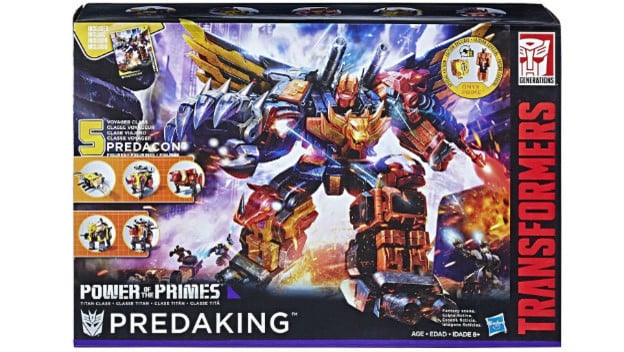 Do you love Transformers? They certainly are more than meets the eye. And frankly, there are a lot of characters to choose from going into the holiday season. Depending on the sort of fan you are shopping for, you might have to go for specific sorts of items or heroes. Fortunately, there are lots of new products that have people covered.
Like someone who really loves figures and wants to make a big splash would probably like the Transformers: Generations Power of the Primes Titan Class Predaking . This is a $159.99 set gives you the seven inch Divebomb, Headstrong, Rampage, Razorclaw, and Torox figures that can all be combined into Predaking. In addition to those figures, you also get a Prime Master Special Edition figure, an Onyx Matrix, and a poster. It would go really well with your other toys!
For something a little more manageable, maybe a Power Charge Bumblebee would be better. This is a $49.99 figure that is just over ten inches tall. In addition to his transformation from a Volkswagon bug to a robot, you also can spin his power charge core to activate voice clips, lights, and sounds. He's a busy bee!
Finally, for people who are looking more for a stocking stuffer, the Transformers Trading Card Game could be a good fit. You can get decks for as low as $14.99 and start playing with your favorite Transformers and Decepticons. Or, if someone is already playing, you could get them some booster cards and make their day.

FanFitGaming Mugs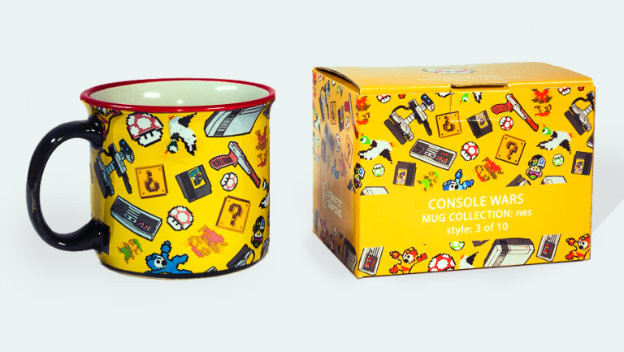 As you get older, you may find yourself in places where you won't have many opportunities to show off your gaming alliances. Fortunately, companies like FanFitGaming are making an array of different kinds of high quality mugs that are appropriate for college, professional, and personal situations. The company currently has $24.99 mugs in N64, NES, Sega, PlayStation, Xbox, and Super Nintendo Chalmers varieties. Each one holds 16oz of liquid and has a high quality design referencing consoles, accessories, controllers, and games all around it. And don't worry about them getting wrecked, as these ceramic mugs are dishwasher and microwave safe!

SOUL Electronics: RUN FREE PRO BIO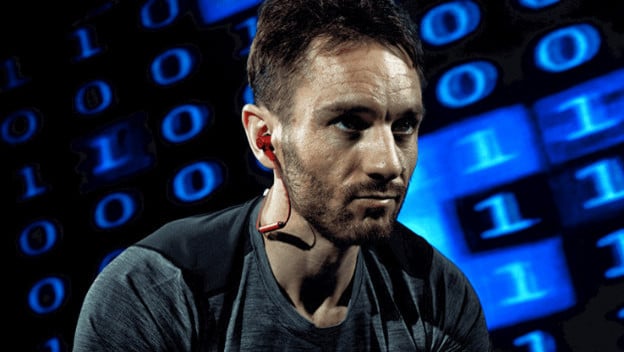 Running can be serious business. While some people might be happy with just music while you exercise, it might be wise to consider something like SOUL Electronics: RUN FREE PRO BIO , in the event you might train for a marathon or want to consider it a serious sport. This $119.99 pair of earphones lasts for 11 hours, comes with an array of ear locks to make sure it fits your ears, is waterproof, and has an LED safety light and reflective cable to keep you safe. Most importantly, it has RUN FREE PRO BIO, an AI coach that sits on your phone and works with the Beflex BiomechEngine to analyze your workout and offer training and insight to keep you safe and make you a better runner.

Professor Maxwell's 4D Chemistry and Science Labs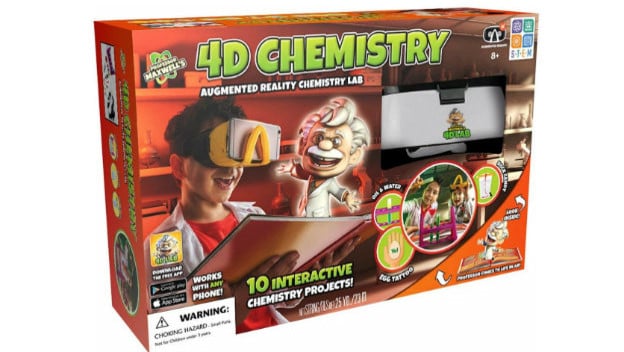 VR can be used for more than just playing games. It can also help people take part in fun learning environments. If you get one of Spice Box Books' Professor Maxwell kits for $39.99, you can use its app, book, hands-free goggles, and included accessories to follow lesson plans and take part in science experiments. Basically, it is a way to help kids get more interested in science.
Professor Maxwell's 4D Chemistry Labs is all about simple chemistry experiments that can help kids learn. There are 10 projects total. For example, you can learn how to make rock candy. Or, you can test and see how oil and water interact with one another. You even get to learn about oxidation, carbon dioxide, and pH levels!
Likewise, the Professor Maxwell's 4D Science Labs has its own ten projects that are designed to get people interested in science by taking part in experiments. Looking through the book and program will take you through activities designed to make things like chromatography and static electricity. Also, the kids using it get to make things like lava lamps and sticky slime.

Solo NY Madison Tote and Unbound Backpack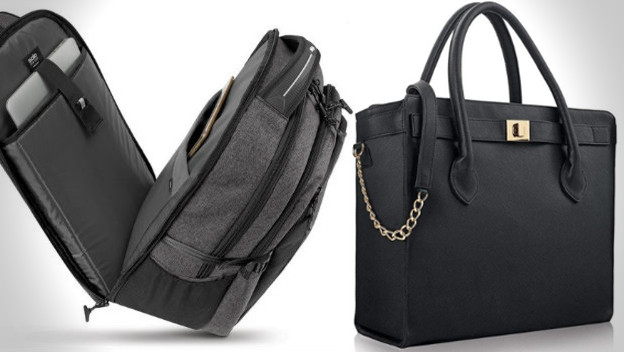 How do you carry your stuff around? Like what do you do when you need to take a laptop somewhere or maybe travel with an iPad or Switch. If you go with a Solo New York bag, you could have a handy way to carry around things you need in durable bags.
Think about the Madison Tote, which is $75.99 . This is a 13" x 15.25" x 4" black bag that only weighs 2.7lb. It has an interior organizer built into it, helping you keep everything in place. It also has a padded laptop compartment specifically designed to hold a 15.6" laptop. Though, if you wanted to, it would be a great way to carry around a switch and some games securely too!
The Unbound Backpack is designed more with traveling in mind. This $86.99 backpack is 19" x 13" x 9.25" and only weighs 1.96lbs. It has a front pocket with organizer, a quick pocket, side mesh pockets, and a packet inside it for an iPad, tablet, or even Nintendo Switch. It also has a padded 15.6" laptop compartment that can be unzipped in such a way that, if someone is going through airport security, the laptop can be laid flat and seen and the iPad pocket item is clearly visible. It is definitely a great, sturdy bag for people who plan to hop on planes pretty often.

BT2200 Volume Limited Kids' Bluetooth Headphones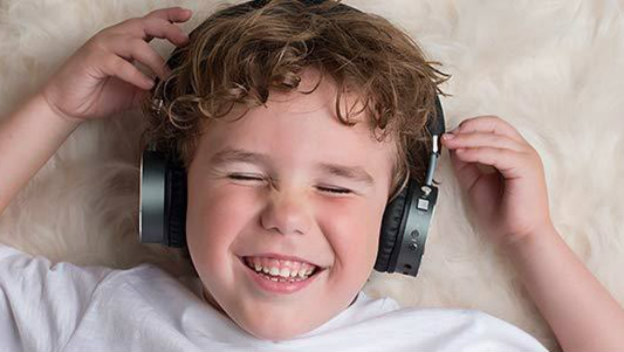 Kids want to game as hard and often as adults, but you have to worry more about them being exposed to loud sounds. That's when you might want to consider the BT2200 Volume Limited Kids' Bluetooth Headphones for $99.99 . They are hypo-allergenic, are ultra-lightweight to keep from bearing down on a kid's head, have protein leather ear-cups with cushioned earpads, and don't have any cables that could trip them. (There is an optional 3.5mm cable.) They are noise isolating, but more importantly limit the volume to 85dB, to protect their hearing.

MyArcade Micro Players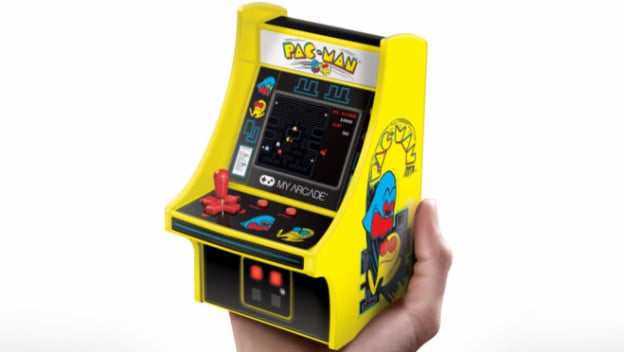 Do you sometimes feel like you are in the mood for a little bit of gaming? Maybe so you can spend a moment or two with a classic? The MyArcade Micro Players are a way to build up a whole miniature arcade in your home. These are tiny machines that each play an iconic arcade game and could fit in the palm of your hand. Each one has a full color, 2.75" screen, has the full arcade game in it, has a removable joystick, and is designed to look like the original cabinet. You can even use headphones with them! You can enjoy a bunch of Bandai Namco classics, like Pac-Man , Dig Dug , and Galaga ! Each one is $34.99.

Kotobukiya Comics-Inspired Figures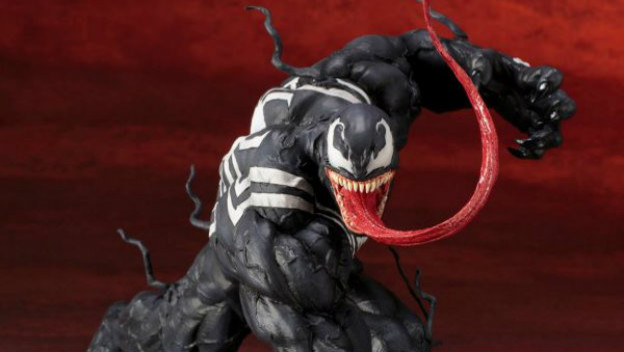 There are so many Kotobukiya items, we're splitting them into comic and Star Wars specialties. First, let's start with the comics and the 1/10 PVC figures designed to bring characters into your home.
Batman fans may want to pick up the Joker's main squeeze. Kotobukiya has a $59.99 Batman: The Animated Series Harley Quinn ARTFX+ figure that is super customizable. You have the base figure, as well as confused, dejected, kissy, and mad face plates and an extra set of arms. If she's not your favorite super-villain, maybe the $69.99 Catwoman ARTFX+ is more your style. She features a design by Keita Misonou, but does not have additional parts.
Perhaps you want to prepare a whole team? The X-Men 92 line will help you do that. Remember X-Men: The Animated Series ? These figures are all inspired by the show. You have the $69.99 Professor X ARTFX+ , the $84.99 Cyclops and Beast ARTFX+ Two Pack , and the $84.99 Wolverine and Jubilee ARTFX+ Two Pack . The way things work out, you could just get your favorites or have a couple to set up a real scene on your shelf!
Finally, did you or someone you know enjoy seeing Venom in theaters? It might be a good idea to get them a Marvel Now! Venom ARTFX+ . This is a $69.99 figure that makes this unpredictable figure look like he is about to strike at something on your desk. (Or, I don't know, lick someone?)
And, if you want even MORE great Kotobukiya products to choose from, continue on to the next page for part two!

Kotobukiya Star Wars Products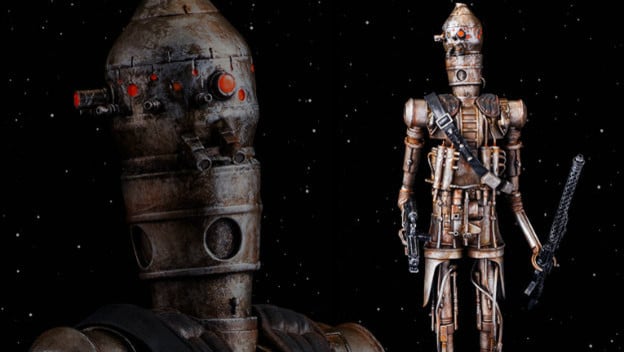 Kotobukiya is also known for its incredible Star Wars figures and accessories. There are just so many things people can choose from, with each one showing off just how big of a fan they are. They can even be practical!
For example, the company has brought some of Star Wars Episode V: The Empire Strikes Back 's bounty hunters to life as ARTFX+ statues! IG-88 is available now and is a 1/10 scale PVC figure. He has articulated shoulders, allowing you to change his position. He's joined by Zuckuss , who will be appearing in late December 2018. Each one is $94.99 and has magnets in their feet that keep them standing upright on their bases.
If someone wants something that they can use to show-off and use in their daily lives, the Darth Maul and Obi-Wan Kenobi Battle Set Chopsticks could be a very cool thing to collect. It is a set of two chopsticks designed to be perfect likenesses of the light sabers Obi-Wan and Darth Maul used in Star Wars: The Phantom Menace. Each pair has nine inch long chopsticks, and the full set is $21.99. Keep it on hand, in case you want to dine or duel with a friend.

Couchbed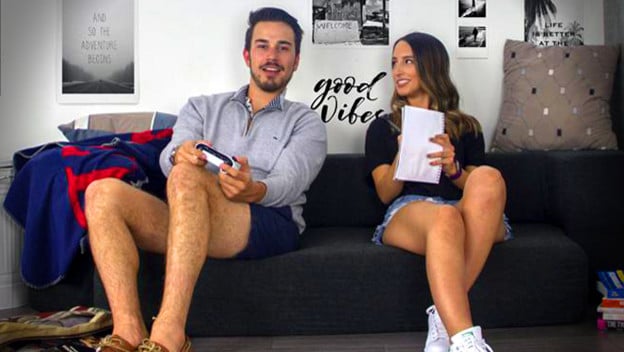 Want a comfortable seat for a gaming room that can be used as a couch or a bed? Check out the Couchbed, which starts at $299.99. It is a 10" memory foam mattress with a hinged cover attached to it. When you move this segment around, it can either make the Couchbed a flat mattress with 100% CertiPur ultra-dense memory foam or move to provide a backrest and arms for its couch form. The transformation happens in a matter of minutes, resulting in a near seamless mattress when completely flat.

Titan Comics Books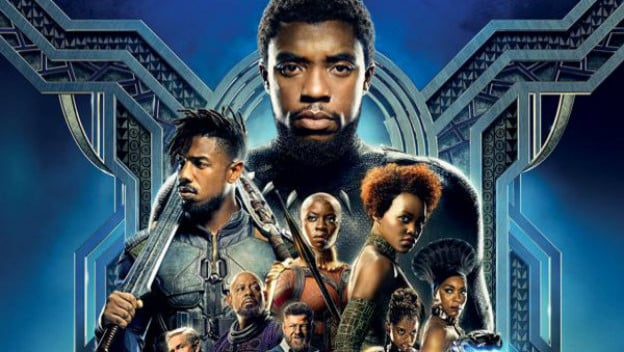 Sometimes, you want to just sit down and relax with a good book. Titan Comics can help you do that. The publisher has an array of different sorts of books and comics that can suit any sort of fan.
Do you know someone who loves music? Maybe they grew up listening to The Beatles? Well, Titan Comics has a 50th anniversary graphic novel adaptation of The Beatles Yellow Submarine by Bill Morrison. This 112 page, hardcover comic takes you through the whole trippy story with the Fab Four. It is normally $29.99.
Maybe you really love the Marvel Cinematic Universe and comics world instead. Titan Comics would have you covered there too. The Black Panther: The Official Movie Special spends 96 pages taking you through interviews with the cast and offering behind-the-scenes information on all of the things that went into making the movie. It is a $19.99 hardcover book.
If you need something a little more comprehensive, the Marvel Studios: The First Ten Years compilation might be even better. This 144-page hardcover collection is $24.99 and filled with interviews and insight into the Marvel Cinematic Universe. It covers all of the movies up to Ant-Man and the Wasp .

Monopoly: Game of Thrones Edition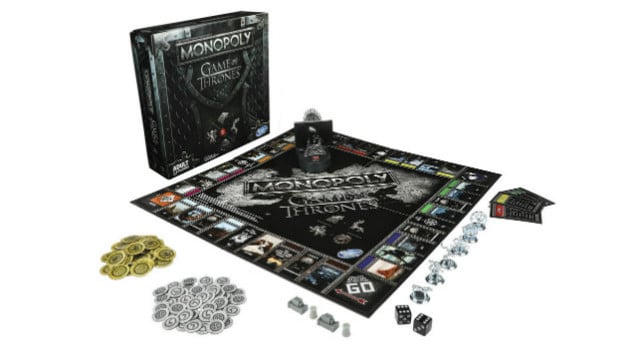 Listen, we already know Monopoly can be a brutal game. Families have been torn asunder over property management, embezzling, and the stealing of hotels. If you're going to be fighting already, why not raise the stakes and fight over the Iron Throne? The $29.99 Monopoly: Game of Thrones Edition lets you acquire territories in Westeros and try to be the one true ruler. It even has a part that plays the show's theme song!

SuperStraps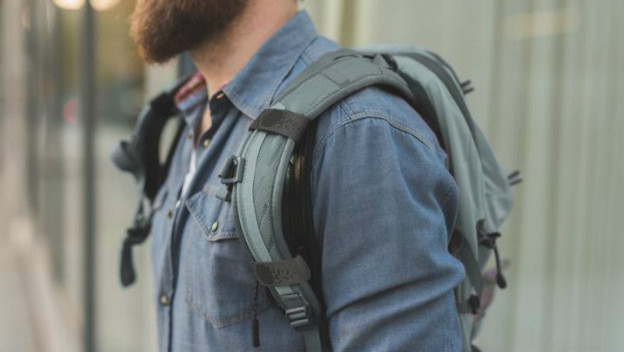 Do you have a backpack? Chances are, if you're carting around a gaming laptop or a Nintendo Switch, you're rocking something that hangs off your shoulders. And, as a result, you're probably dealing with some back strain. Luckily, there's a new solution that lit up the crowdfunding world, that you can add to your favorite bag: SuperStraps .
SuperStraps are devices that you can attach to any backpack with straps under 2.5", and they will support up to 25lbs of stuff. The SuperStraps redistribute the force from your backpack, helping to improve your posture, relieve tension on your shoulders, back, neck, hips, and knees, and more.
Generally, you use your head to compensate when your backpack starts to get too heavy, and well, that's real bad for you. SuperStraps help keep your backpack consistently ergonomic, and the pulley system makes them effortless to activate once you need them. It only takes about 20 seconds to set up. They're $59.

Inlighten Fiber Optic Light Up Hoodies and Divinity Masks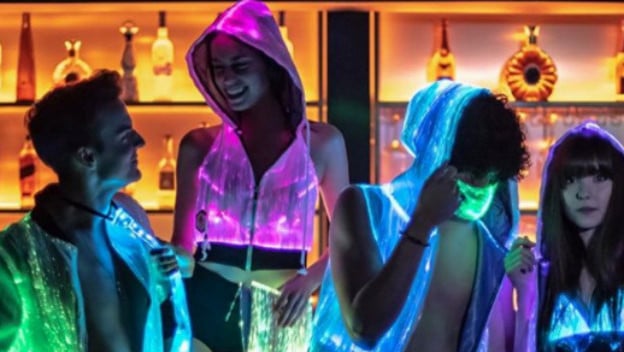 EDM is really popular now, and that means more and more cool gadgets and devices centered around glowing lights are coming out. That includes clothing, and Inlighten has a line of fiber optic, light up clothing that will absolutely help you stand out at music festivals around the world. Particular standout products from Inlighten are its fiber optic, light up hoodies and divinity masks, which will give you not only a striking look, but let you have plenty of comfortable fun at EDM shows where things can get sweaty.
Not only do these items light up and look great, but they include a full feature set that allow you to customize your look. These features include color control, brightness adjustments, timers, internal and external sound reactions, and different programmable modes that let the colors fade, rotate, or flash.
If you want to check these out, you can get a discount and help your favorite crew on internet gaming writers with checkout code CHEATCC10 , which gets you 10% off any order.

IWOOT Christmas Jumpers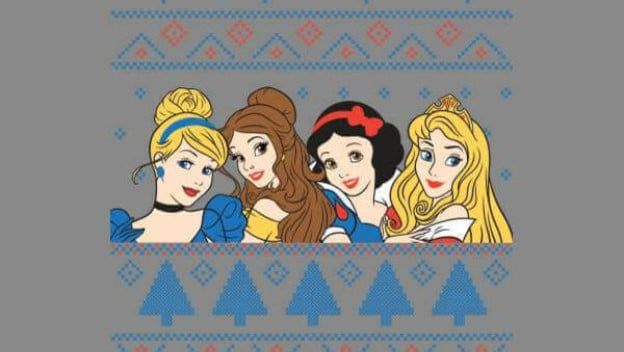 If you're trying to get festive and super nerdy at the same time, clothing outlet IWOOT, also known as I Want One of Those, has you covered . This year, IWOOT wants to show off its line of Disney Christmas Jumpers, as well as its other nerdy brands that include gaming-inspired designs.
IWOOT has over 50 different Disney designs, ranging from the classic Mickey Mouse to movies like Frozen and Dumbo , and of course the Disney Princesses. The sweaters come in Men, Women, and Youth sizes, and a range of colors are available for each design.
Various gaming brands include the likes of Crash Bandicoot , Nintendo, Pac-Man , and Spyro the Dragon . You can't get a better gift to accompany the recent Crash Bandicoot and Spyro remake trilogies than a high quality Christmas sweater featuring those classic PlayStation characters. And the Nintendo selection offers a range of classic franchises as well, from The Legend of Zelda and Super Mario to Donkey Kong and even Mario Kart .

Carrera Mario and Yoshi RC Mario Karts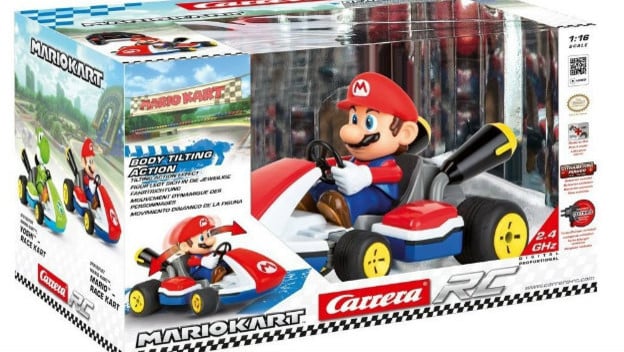 If you or perhaps a younger family member love Nintendo, especially Mario Kart , here's a great chance to take that interest outside of the Nintendo Switch and into something more interactive in real life. Carrera RC has introduced a line of officially-licensed RC vehicles based on the Mario Kart series, which brings classic characters Mario and Yoshi to life. These high-speed RC cars are built at a 1:16 scale and are even equipped with Mario Kart sound effects and realistic body-tilting when the cars take turns.
While the remote itself takes AAA batteries, the car itself includes a rechargeable battery equipped with Turbo-charging technology that allows you to get back to racing in 80 minutes, with 40 minutes of racing possible on a full charge. Carrera's Mario Kart RC cars are all about keeping the downtime as low as possible, and keeping the Mario Kart racing action just as awesome as Nintendo's video game source material.

Puppy Smart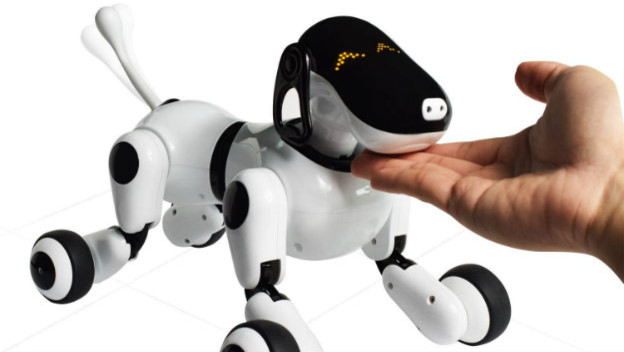 The Puppy Smart is a voice and app-controlled robot dog toy for kids, one that shows despite how far technology has come, the natural appeal of a toy dog with wheels for feet will never go away. This particular toy uses the PuppyGo app, which is available for both iOS and Android, for certain controls, along with voice commands. The feature set includes touch sensors, LED lights, a RF sensor, and even a Bluetooth speaker. So not only can you play with your robotic pet, with its realistic noises and movements, you can also make it play your favorite music at the same time.
The PuppyGo app is also a sort of early programming teacher, allowing your kids to teach the Puppy Smart new tricks and set up stunt routines. It will even dance along to music when you play it through the Bluetooth speaker. And despite all that tech, this toy still manages to weigh just under two pounds, making it easy for kids to take care of and store comfortably.

Magic the Gathering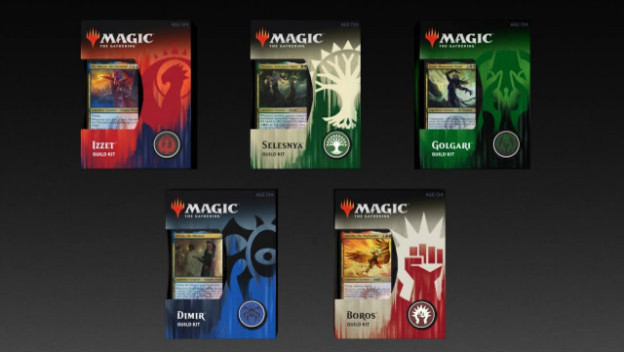 Do you like card games? If you, you should definitely check out Magic the Gathering , as Wizards of the Coast are seeing 2018 out with a new set of Guilds of Ravinca Guild Kits .
Guild Kits are sort of like fan service versions of starter decks. While the decks can't be used in standard legal play, they are decks made up of fan-favorite Ravinca cards of the past and present. You can pick up any of these kits, Boros for example, and play with these as standalone decks, incorporate some of the current cards in them into your standard decks, or just admire the cool collector's pins that come in each one.
And, if Boros and company aren't enough for you, you can also bring your friends into the fold with any current Magic the Gathering Starter Deck or even get started in Magic the Gathering Arena , a digital version that is currently in open beta.

Arcade 1Up At Home Arcade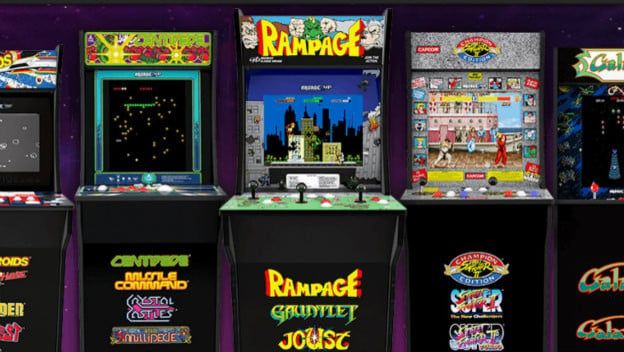 Have you always wanted to have an arcade machine in your own home? It's a laudable dream for any gamer. But, it was also somewhat realistic, due to the costs involved with finding a cabinet. (If you can even find one, that is.) Fortunately, there are now Arcade 1Up At Home Arcade Cabinets . These are actual cabinets that contain multiple classic games, are easy to find and set up, and won't break the bank.
Each Arcade 1Up At Home Cabinet is almost 46″ tall, which makes it perfect for a child or person sitting in a chair. Though, you can also buy an optional arcade riser to bring it up to about 58″, making it almost as tall as a major arcade cabinet. Each one is $299.99, with the riser being an additional $49.99. You can choose from machines that contain all your favorites, like a Rampage cabinet with Defender, Gauntlet, Joust, and Rampage , or a Street Fighter II cabinet with Street Fighter II Champion Edition, Street Fighter II Turbo, and Street Fighter II: The New Challengers. There are lots of options, meaning you can find the perfect game to fit your needs.