Hey, don't forget about that special tech-head in your life! (They need love too!) If you're all stocked up on video games and accessories this Christmas, be sure to check out these awesome speakers, sound cards, on-the-go power packs, and other items that are sure to fill your holiday with cheer and merriment!

RoWrite Smart Writing Pad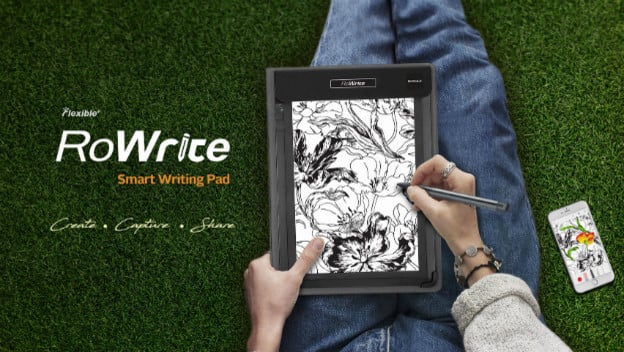 With so many mobile devices trying to make themselves more like notepads, it may make you wonder why there are not more pads trying to be like mobile devices. Well, the RoWrite Smart Writing Pad does. For $129.99, you get a RoWrite device, two A5 notepads, a pressure sensing pen with 2048 pressure points to help sense your actions, and an extra ink cartridge. When paired with the app, the device lets you take any notes you make and capture them digitally, so you can easily save and share them. It could be great for work or play, since it lets you capture notes or drawings.

Soundcast: VG1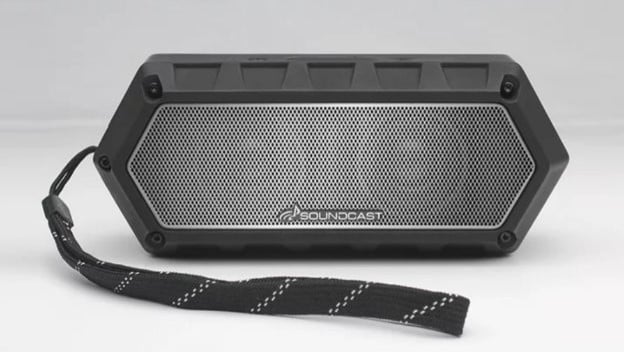 Sometimes, you need speakers that are better than the ones that are built into your mobile device. It doesn't matter how good your Android or iOS tablet is, you can't beat an actual speaker. The Soundcast: VG1 might be the perfect one to take with you. It has a battery that lasts up to 15 hours, is waterproof and shock resistant, and even can act as a hands-free speakerphone that plays nice with Siri Commands. There are even on-board controls, in case you are listening to it and your phone isn't nearby. It is $149.99.

UDOQ Charging/Docking Station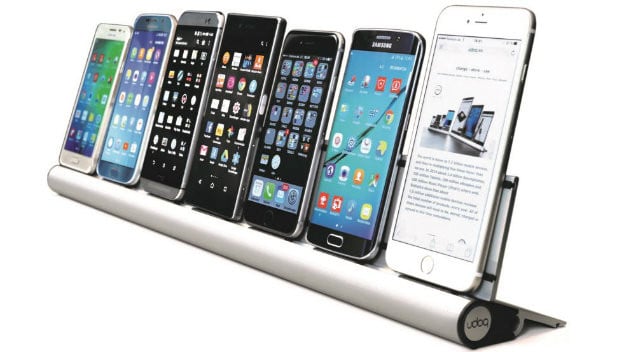 Do you have a lot of devices that all need to be charged at once in a small space? A UDOQ Charging and Docking Station might be a wise investment. You determine the size of it. You choose which chargers you use or if you get a multi-port USB charger. You get an idea of what the arrangement of phones, tablets, watches, and other accessories might look like. Then, at a starting price of $89, you can begin piecing together the perfect organizational device for your needs.

Kodak Photo Printer Dock and Pico Projector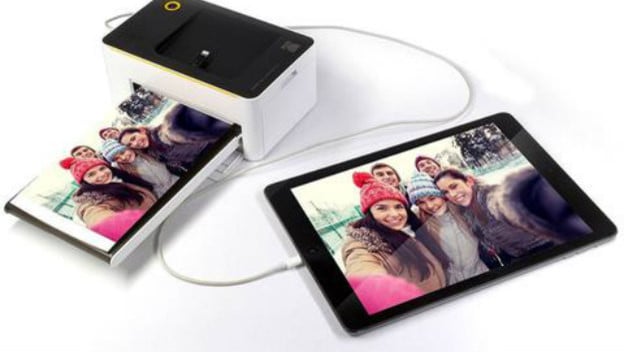 People tend to think of cameras, when it comes to Kodak, but the company is great about offering other photo-related products for people too. It might even have something you didn't know you need. For example, there is the $139.99 Photo Printer Dock . You take your Android or iOS phone (or tablet), connect it with the right adapter, and press one button to start immediately printing JPGs off of it. Of course, there's a companion app to work with it too. Think of it as something handy for the holidays.
For people who want to show videos and photos, but not worry about printing, there is the Pocket Wireless Pico Projector. This is a $289.99 projector with HDMI, USB, microSD inputs and Wi-Fi connectivity. You plug and play this device, and it immediately lets you play photo, audio, and video files. It has 100 lumens of brightness and can project up to a 120″ image onto a surface. It even has its own remote control or tripod. Think of it as a good way to share what's on your phone, tablet, or PC this holiday season.

Portable Power Outlet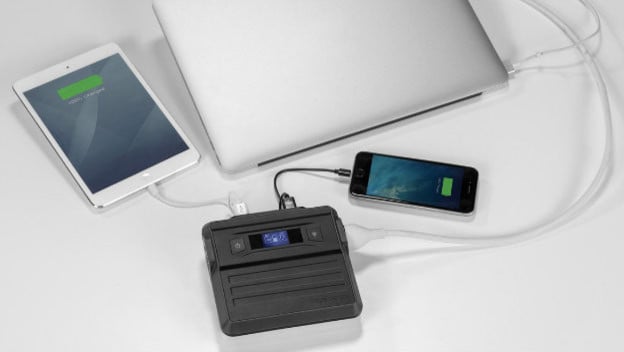 Do you find yourself gaming on the go? Or maybe you just end up traveling a lot for work. A Portable Power Outlet from MyCharge might be a wise investment. This is a 20,000mAh portable charger that has one AC port, two USB-A ports, and one USB-C port. You just charge up this Lithium Ion device, which is guaranteed to maintain its battery power for a year, has a rapid recharge, and has an ultra-fast charging capability, plug your USB or AC powered laptop, tablet, smartphone, or gaming device, and charge it. Keep it in mind, if you are ready to spend $179.99 on this kind of battery.

Tapplock One+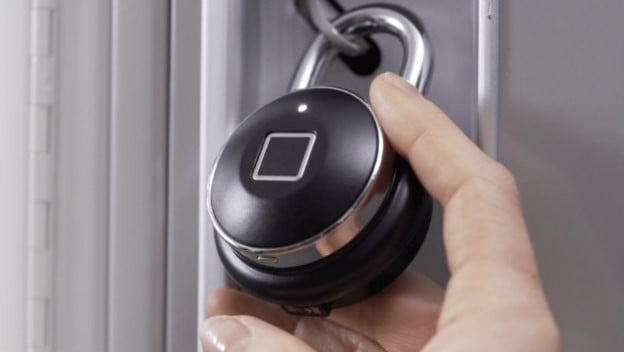 What do you do to keep your things safe in a shared space? Standard locks are an option, but then you have to worry about holding on to a key or remembering a numerical code. There is also a Tapplock One+ to consider, should you be living in a dorm, have a lot of roommates, or need to keep something secure in an office space. This is a 7mm stainless-steel, double-layered lock that uses your finger print to open. This device, which has anti-pry and anti-shim technologies, works with an app to allow up to 500 fingerprints to unlock the lock. Touch the sensor for at least 0.8 seconds, and you are all set. But don't worry if something happens to your fingers, as you can also have a Morse code password using the power button or unlock it with the app!

Smart Nora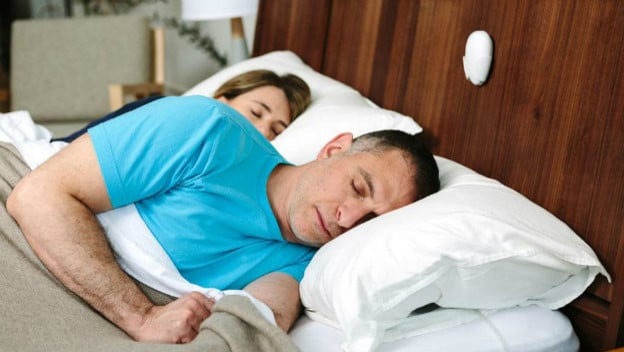 People with snoring issues that hope technology might assist them may want to put a Smart Nora on their wishlist. This is a $299 device involving a "pebble" and an insert that can gently move your pillow. When the Nora, which is mounted above your heard, starts to hear your snoring, it send a signal to the insert. The insert then adjusts and moves the pillow, causing a person's throat to relax and the snoring to stop.

Logitech Circle 2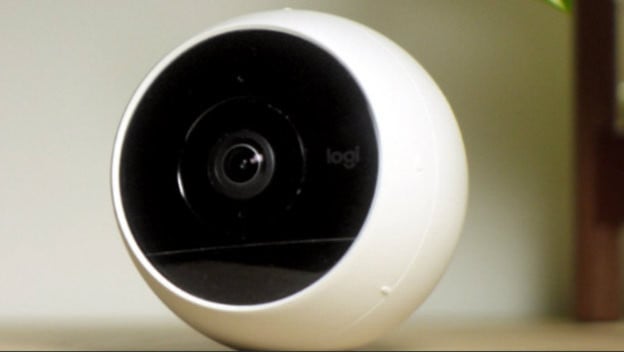 Keeping your home safe is important, and part of that involves getting a camera that can work indoors and outdoors to let you see what is going on when you are not around. Logitech's Circle 2 home security camera, which starts at $179.99 for a wired version and $199.99 for a wireless one, could be a way to keep an eye on things via downloading or streaming its 1080p HD video. It is weather-resistant, with additional accessories for outdoor use, and has night vision that works up to 15 feet. Its 180 degree view helps you see it all. Plus, it is compatible with Amazon Alexa, Apple Home, and Google Assistant.

Jaybird Tarah Wireless Headphones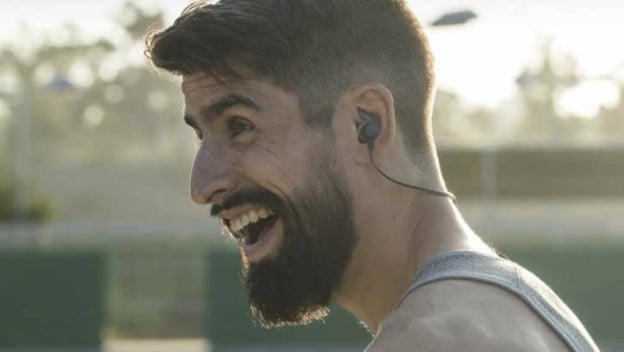 Having comfortable headphones you can enjoy in any situation is always a handy thing, and the Jaybird Tarah Wireless Sport Headphones might be a way to enjoy the music. You can keep them on and know the speed cinch and shirt clip will help keep them in place. Not to mention, the three different kinds of eargels will help keep these weatherproof headphones comfortably in your ears. They can handle your music and your phone calls, keeping you ready for everything for six hours on a single charge. They are $99.99.

Ultimate Ears MEGABOOM 3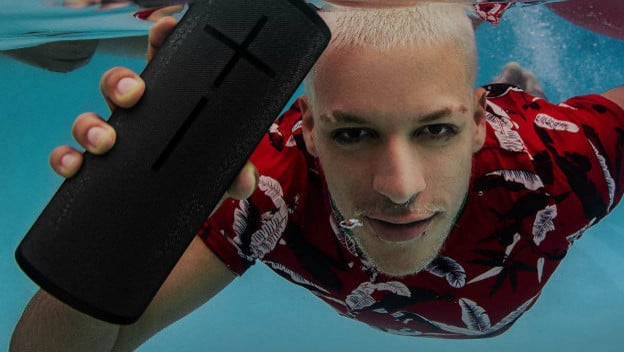 Sometimes, you need a speaker that is durable and can go anywhere. The Ultimate Ears Megaboom 3 fits the bill. This $199.99 portable speaker has two 50mm drivers, four ohm dull range drivers, two 55mm x 86mm passive radiators, and has four preset equalizers. Not to mention, it works with a companion app, for further customization and teaming up with other Ultimate Ears speakers. It is especially good for parties and camping, because the Megaboom 3 has a 20 hour battery life, has a 150 foot Bluetooth range, is waterproof, floats, is drop proof, and is both dust and sand proof.

OWC USB-C Travel Dock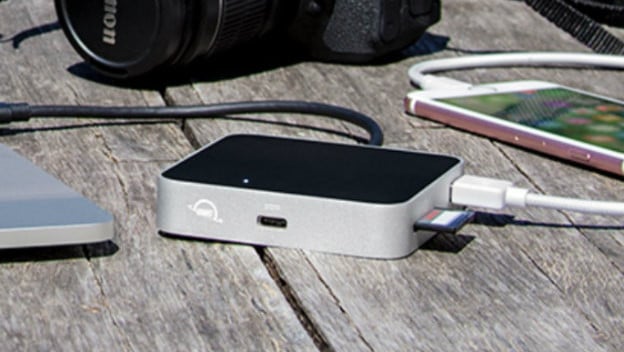 As technology advances, it seems like we sometimes end up losing some of the things we took for granted. You know, like extra USB ports. It is easy to see some disappear, in the name of making electronics smaller. Fortunately, grabbing a OWC USB-C Travel Dock could help you get your numbers up again. This lets you plug it into a PC and get two USB 3.1 Gen 1 ports, one HDMI port, one USB Type-C auxiliary power port, and and SD card reader. You can use it to keep connected and charge your important devices for $39.

OWC Mercury Helios FX
Laptops can be pretty frustrating, when it comes to power. Sure, maybe your kit was dope a few years ago, but now your multimedia projects are making the poor thing churn. Maybe your gaming needs aren't being met anymore. Rather than purchasing a brand new machine, OWC has an external solution that can whip your Mac or PC into shape.
The Mercury Helios FX is a Thunderbolt 3-based external expansion chassis that will give a huge boost to PCIe graphics cards. Compatible with most Thunderbolt-based GPUs, you'll be able to push your machine to new heights, without needing to open it up for new parts or shop for a replacement. You can use multiple displays, get higher framerates, and of course hit that next tier in a new game's settings with this bad boy. It's plug and play, equipped with its own fan, and OWC offers support as well.

Blue Yeti Nano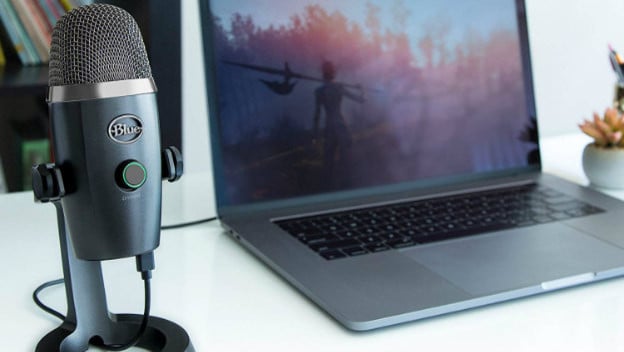 Chances are, if you're reading about games on the internet, you might be toying with the idea of creating content about games. Be it streaming, making videos for YouTube, or even recording a podcast, you're going to need a way to communicate with your audience. Enter Blue Yeti, with its line of equipment that lets you add your voice to your work with ease and clarity.
The Blue Yeti Nano is the company's plug-and-play solution for voice-over needs, which even extends beyond the gaming world. Compatible with both PC and OSX, the Blue Yeti Nano supports mic mute, no latency headphone output, standard threading for radius III shock mount/compass boom arm, Cardioid and Omni pickup patterns, and sample rates up to 21-bit/48Khz. With the Blue Yeti Nano, which is also available in multiple colors, you'll be able to meet your audio needs for a long time going. It even has a price point that can get you off the ground while keeping your wallet afloat as well.

Fitbit Blaze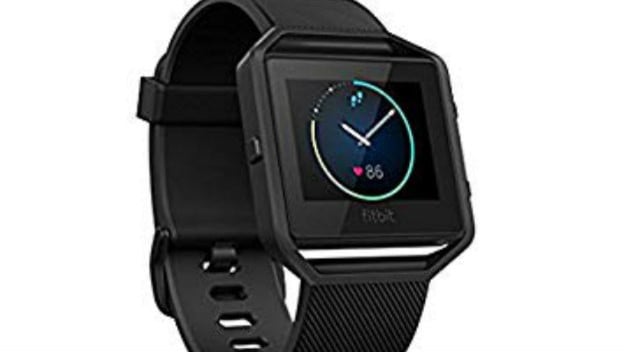 Fitness wearables are a big deal for a reason, and the Fitbit Blaze is the most durable and effective way to digitally track your physical endeavors you can buy. It also happens to be sleek and attractive, which is simply an added bonus.
With the Fitbit Blaze Smart Fitness Watch, you can keep track of your daily steps taken, distance traveled, calories burned, and stairs climbed. With both its high-quality display and compatibility with Android and iOS devices, you can not only track your personal numbers, but set goals and even compete with your friends. Finally, with its PurePulse technology, you can maintain active monitoring of your heartrate without having to strap a monitor to your chest. You can even share an account with multiple devices, so your Fitbit Blaze can actually incorporate data from outside sources as well. This is the full package, the optimal cornerstone of any fitness and technology-minded individual.