Sometimes, it's all about the games! Whether you're looking to shut yourself in for a weekend or just escape for a few fun-filled hours, the games below have got you covered. Here are some of our favorites from 2018, like Hitman 2, Call of Duty: Black Ops 4 , and some which might've slipped under your radar. Remember, video games always make for great stocking stuffers!

Sonic Mania Plus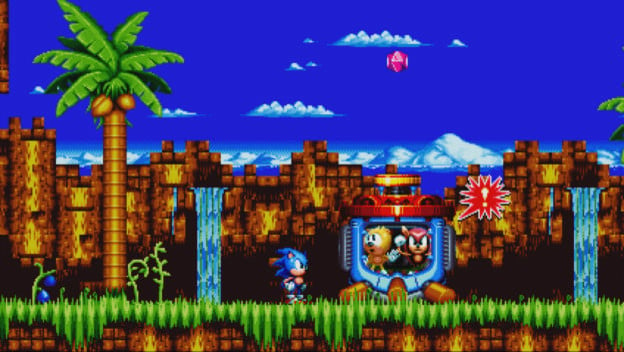 Do you love Sonic the Hedgehog? I mean the real Sonic games, where you were dashing through classic levels and attempting to get best times while exploring different paths? A lot of recent games starring this hero have gone off the beaten path and explored new genres, but Sonic Mania Plus is kicking it old-school. It gives you the original Sonic Mania, which let you explore a new 2D adventure with Sonic, Tails, and Knuckles, as well as the Plus add-on that also gives you Mighty the Armadillo and Ray the Flying Squirrel. You can find it on the Nintendo Switch, PlayStation 4, Xbox One, and PC. Also, if you already have Sonic Mania, you can grab the Plus DLC to get yourself up to speed!

Lego DC Super-Villains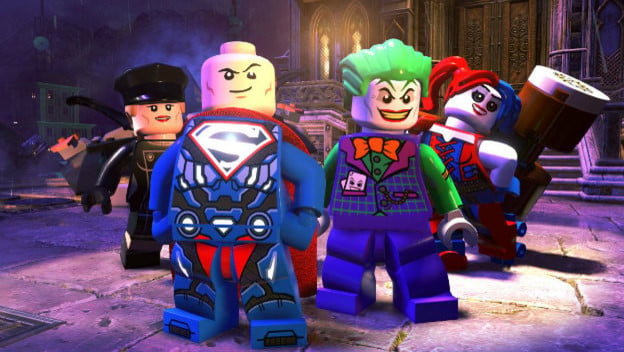 LEGO DC Super-Villains really shakes up the LEGO game formula! Sure, at its heart a lot of the similar features stay the same. It's a game designed for people to play alone or with friends, bringing in iconic DC Comics characters into a situation filled with humor. But in this one, you are both on the side of the bad guys and creating your very own villain character! You decide on your look and powers, even! Think of it as a way to make that dream character you always wanted and save your favorite heroes. It is available on the Nintendo Switch, PlayStation 4, Xbox One, and PC.

Monster Hunter: World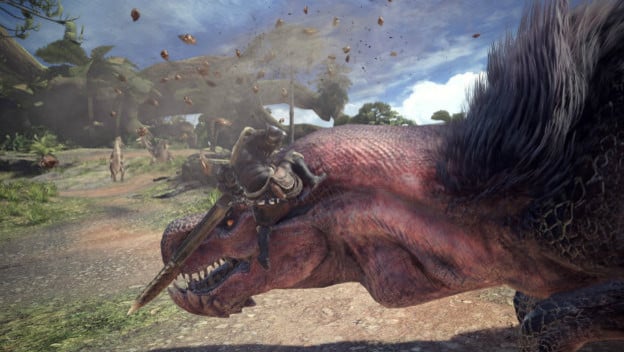 Are you ready to take on goliaths? Monster Hunter: World places you on a new continent with different biomes and tasks you with hunting down huge monsters. Do well, and you get parts that can be made into snazzy armors. But make sure you don't go it alone! While it is possible to take on solo runs, this is a game best enjoyed with friends. So form a hunting party and start tracking down some legendaries So form a hunting party and start tracking down some legendaries in what is probably the most friendly and accessible Monster Hunter game ever made. Especially since special events are always giving you the chance to hunt fearsome new foes or craft special equipment. It is available on the PlayStation 4, Xbox One, and PC.

Mega Man 11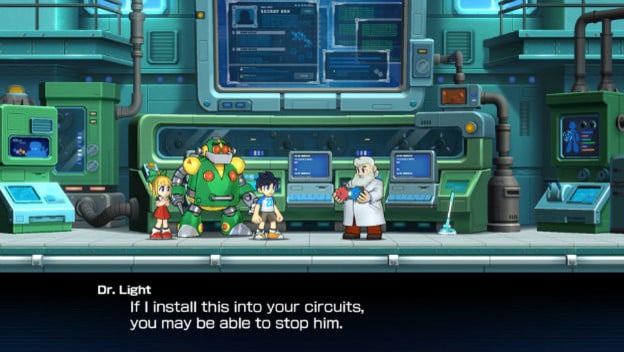 Mega Man is back with Mega Man 11 ! Can you believe it? After a long hiatus, Capcom has revived the series as a 2D run-and-gun game with 3D characters. It requires precise movements from players, as they help Mega Man fight even more of Dr. Wily's Robot Masters. (The original games were all 2D.) The real standout here is the new gear system. One gear speeds him up, and the other makes him more powerful. Both will save your bacon as you go through the main adventure, missions, and time trials. And if you're uncertain as to whether or not this is a game you might enjoy, go grab the free demo and test it out! You'll find it on the Nintendo Switch, PlayStation 4, Xbox One, and PC.

Yakuza 6: The Song of Life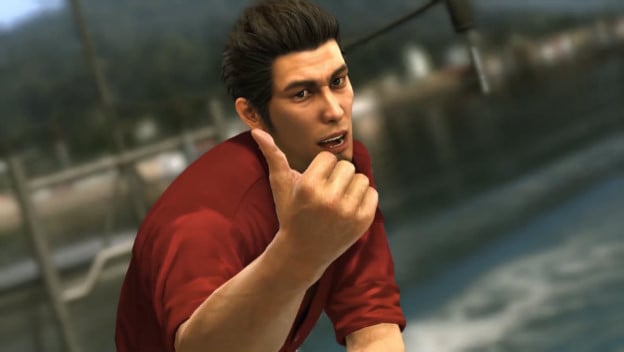 Kazuma Kiryu's story has come to an end. Yakuza 6: The Song of Life is the last Yakuza game to follow this character, and it is a bit of a throwback. Haruka, the young woman he saved in the very first Yakuza game and took under his wing, was in an accident. Kazuma must now look after her son and find out why she was targeted as he explores Kamurocho and Onomichi. As always, lots of sidequests and twists abound as you see what these Japanese Yakuza are up to next. It is only available on the PlayStation 4.

Yakuza Kiwami 2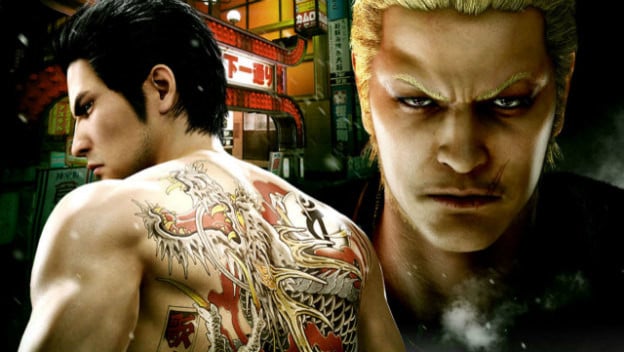 Yakuza Kiwami 2 is the best version of what might be the best entry in the Yakuza series. Following the events of Yakuza Kiwami , Kazuma Kiryu is attempting to live a normal life with Haruka. However, problems between the Dojima family and a rival pull him back in as he attempts to resolve the conflict and find the family a new boss. As a special bonus, this version of the game has a new Goro Majima storyline. You can find it on the PlayStation 4.

NHL 19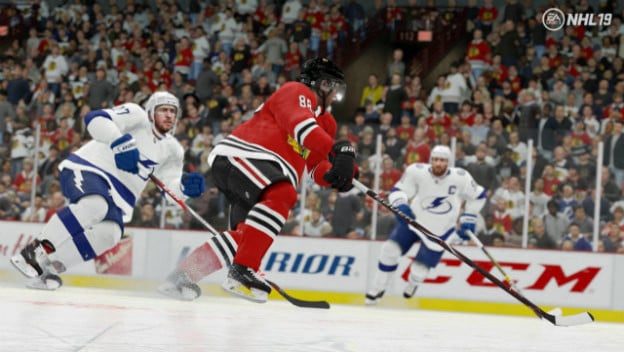 Ready to hit the ice? NHL 19 is ready to welcome you out there again. World of Chel lets you create and maintain character progress across multiple modes. Ones has 1v1v1 games. Threes returns with arcade action. New animation technologies make character actions seem more realistic. Not to mention, there are 200 legends here and over 900 ways to customize your original character. You can make this hockey game your own on the PlayStation 4 and Xbox One.

Madden 19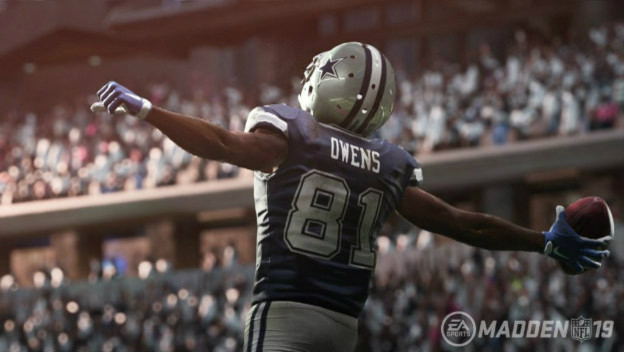 Madden 19 continues the trend of gradually making Madden better every year. This year's installment has real player motions across the board, making things look more realistic. The Longshot story continues from Madden 18 , we get an improved Ultimate Team that has solo and 3v3 matches, and everyone can get in on touchdown celebrations! It certainly seems like a football game to celebrate. You can find it on the PlayStation 4, Xbox One, and PC right now.

FIFA 19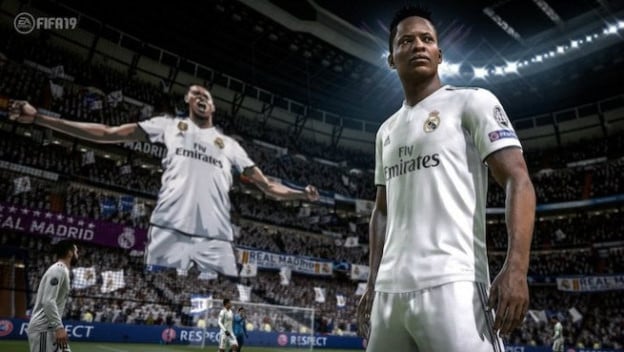 FIFA 19 is an installment that, frankly, changes everything. A whole new club has been added, UEFA, which means the UEFA Champions, Europa, and Super Cup are all here. New players, like additional icons, are here, and they could be using new skills. There are plenty of extra stadiums. We even have an Active Touch System and Dynamic Tactics that make the game feel more natural. But, it doesn't forget its roots, as the final Alex Hunter story mode chapter appears with The Journey: Champions. You can get this one on the Nintendo Switch, PlayStation 3, PlayStation 4, Xbox 360, Xbox One, and PC.

NBA Live 19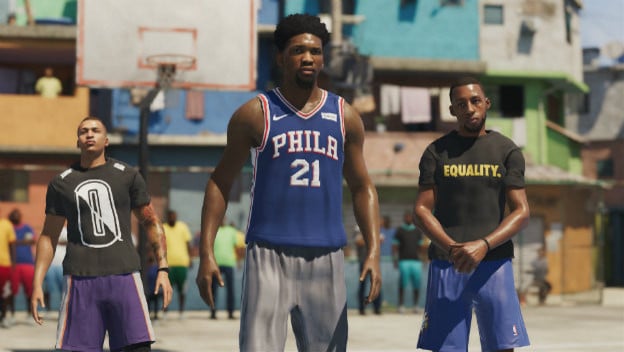 Like the other EA sports games released in 2018, NBA Live 19 is all about emphasizing real player movement that makes the game look more lifelike and adding new content that makes it a more comprehensive simulation. People can make a custom male or female character and take part in a variety of different modes. There are plenty of team and one-on-one options here, whether you want to go with a more thoughtful simulation or a quicker, more arcade-like experience. You can find it on the PlayStation 4 and Xbox One.

NBA 2K Playgrounds 2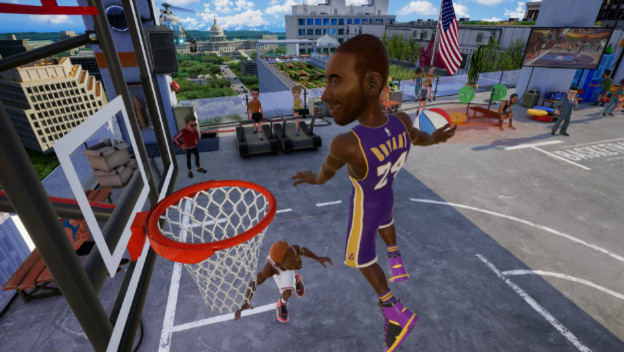 NBA 2K Playgrounds 2 is here, and a lot of things have changed! 2K has stepped in to help with this sequel, which means it falls in as part of the NBA 2K line. There are now over 400 new and old players and on 10 courts. You can take part in Season, Playgrounds Championship, 2-on-2, head-to-head three-point contest, and four-player online modes. It is a much bigger game than before, If something like NBA 2K19 is too daunting a simulation for you, the arcade action of NBA 2K Playgrounds 2 will be perfect for you. It is available on the Nintendo Switch, PlayStation 4, Xbox One, and PC.

The Jackbox Party Pack 5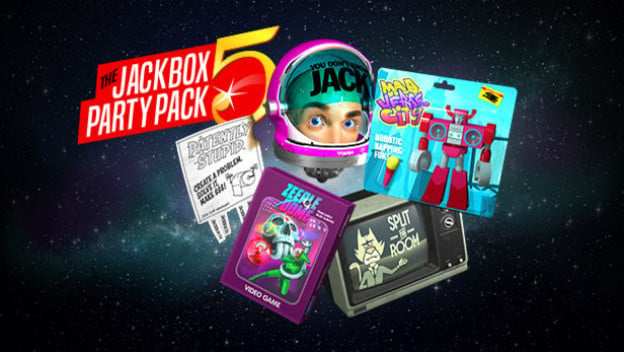 Know what's great about The Jackbox Party Packs ? They are filled with games anyone, even people who normally don't play video games, can enjoy. Especially since all you need is a smartphone to play. The Jackbox Party Pack 5 is the latest endeavor. If you need something to help break the ice and keep people occupied this holiday season, this is the collection for you. This time, you get You Don't Know Jack: Full Stream for trivia, Split the Room for hypothetical situations, Mad Verse City for fake raps, Patently Stupid for outlandish fake inventions, and the alien-filled Zeeple Dome . It is available for the Nintendo Switch, PlayStation 4, Xbox One, PC, iPad, Amazon Fire TV, and other various devices.

Call of Duty: Black Ops 4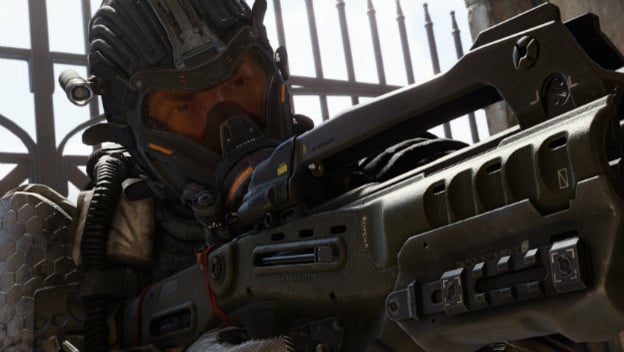 Call of Duty is always going to be hot stuff. Fans love this shooter and always flock to the new entry in the series. Call of Duty: Black Ops 4 is no exception. This time, it changes all the rules. The standard multiplayer focuses on Specialists, characters with specific roles suited for certain spots on the battlefield. The Zombies campaign started strong with three maps at launch. It even has its own battle royale mode, which is called Blackout. Sure, there's no campaign this time around, but all these multiplayer modes will give PlayStation 4, Xbox One, and PC players plenty to enjoy.

Spyro Reignited Trilogy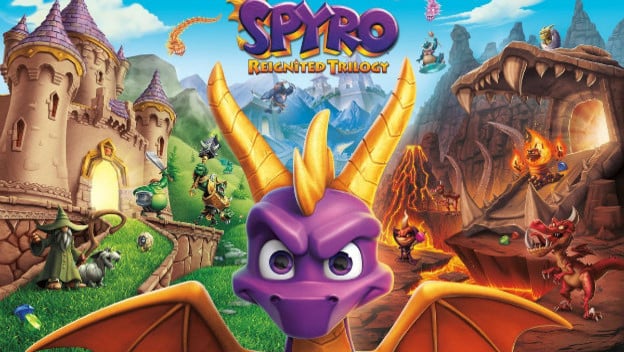 Guess who's back? It's our favorite purple dragon! Spyro Reignited Trilogy gives people a chance to fall in love with an iconic video game character with a revival that brings remasters that are practically remakes to the PlayStation 4 and Xbox One. People get to play Spyro the Dragon, Spyro 2: Ripto's Rage!, and Spyro: Year of the Dragon . The games look better than they did before, they sound better due to remastered and rerecorded lines, and it is certainly much easier to go back and remember why these games were so great.

Hitman 2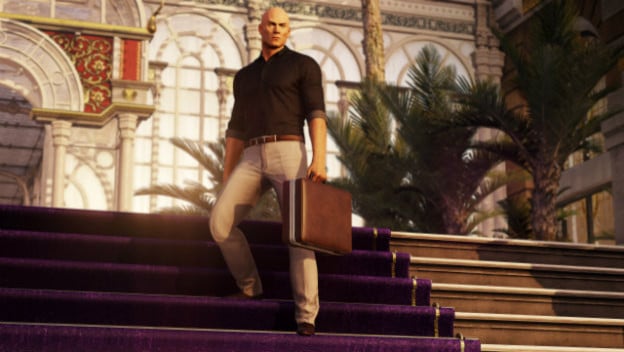 Agent 47 is back and has some new contracts. Hitman 2 is here and gives people six great locations, six campaign missions, lots of freeform contracts, the ability to face off against another assassin competitively or work together cooperatively. This is also a great game for people who enjoy Hitman lore. It includes some new revelations about Agent 47's pasts and offers a new twist that might make things a little more interesting in future installments. You can play it on the PlayStation 4, Xbox One, and PC.

Destiny 2: The Complete Collection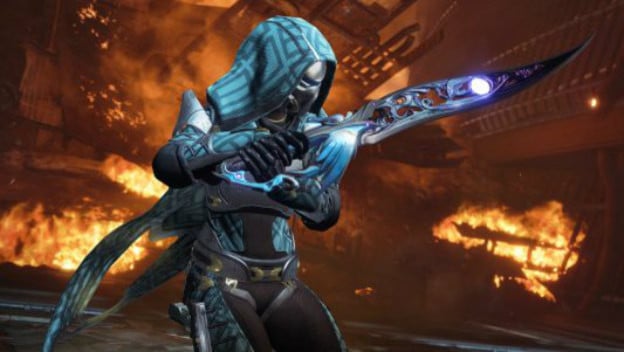 Destiny 2 is an absolutely huge game. If someone wants to get in now, they'd be left behind without all of the expansions. Especially since Forsaken , the latest, requires the others. If you think you want in on this shooter that is essentially a growing and thriving MMO, get Destiny 2: The Complete Collection . That gives you the base game and all the DLC. It will make it easy for you to catch up to other players, enjoy the lore, and acquire all the loot. It is available now for the PlayStation 4, Xbox One, and PC.

Borderlands 2 VR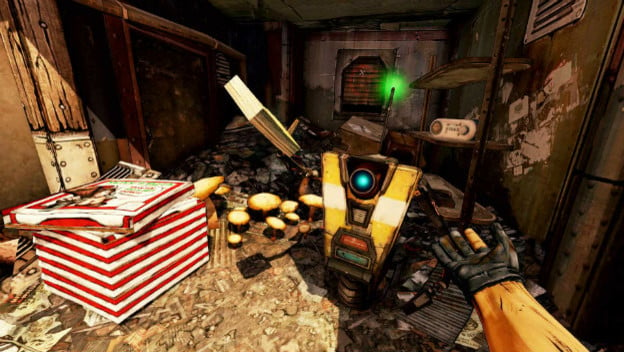 Borderlands 2 is a great game. Surprisingly enough, it works on the PlayStation VR too! Borderlands 2 VR will be released on December 14, 2018, just in time for the holidays, and it will give you a new and amazing way to explore Pandora. Enjoy first-person adventures with some iconic characters and grab some amazing loot while feeling like you are actually in that world. If you have a PlayStation 4 and a PlayStation VR, then you will be good to go!

Civilization VI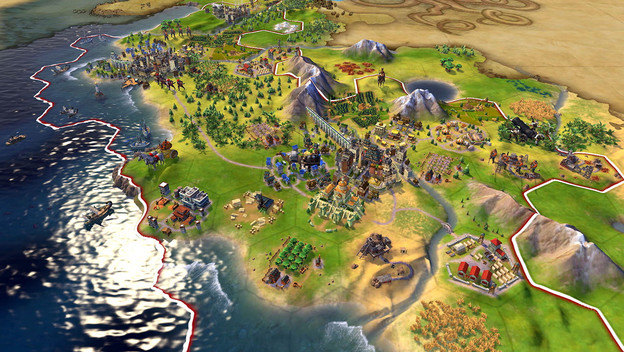 The game that practically made the phrase "one more turn" legendary is now on the Nintendo Switch. 2K games has released Civilization VI on the console, and it is everything you would expect this strategic simulation to be. Take on the role of a world leader and a civilization, head out onto a map, and attempt to take control of the world. Since the Switch can be played docked or undocked, you can keep enjoying "one more turn" wherever you want.

NBA 2K19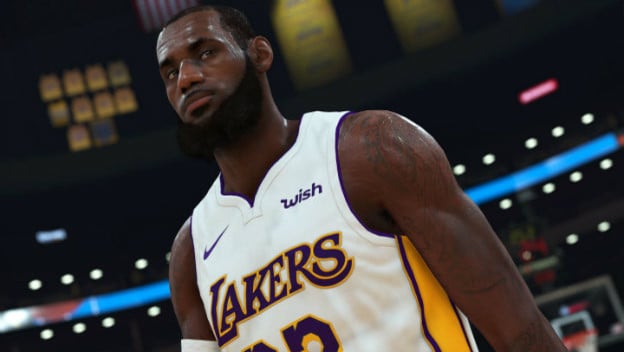 Ready to get in the game? NBA 2K19 will take you there. You have quick play options that immediately get you on the court alone, with friends, or with strangers. You can collect cards and play with MyTeam with your deck, challenging other people. You can head to the Neighborhood with your original character after taking them through the MyCareer story mode and finding out what it is like to go from China, to the G League, to being a AAA-star. You can even enjoy a management sim where you run a team. Best of all, it is available on almost every platform. People on the Nintendo Switch, PlayStation 4, Xbox One, and PC will all get to play.

The Golf Club 2019 Featuring PGA TOUR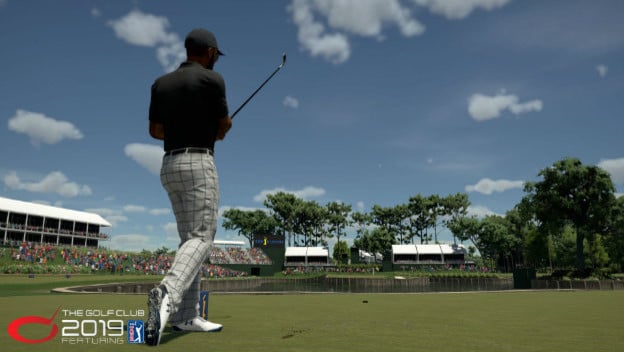 If you are looking for a new golf game to play, you may want to consider teeing off with The Golf Club 2019 Featuring PGA TOUR . This golf game lets you play alone or with friends. You customize a character and earn in-game Under Armour rewards. You participate in PGA TOUR Career Mode with different tours and competitions. You can quickly go online for some fast matches or more deliberate affairs. You can even join tournaments in Online Societies. It is available for the PlayStation 4, Xbox One, and PC.

WWE 2K19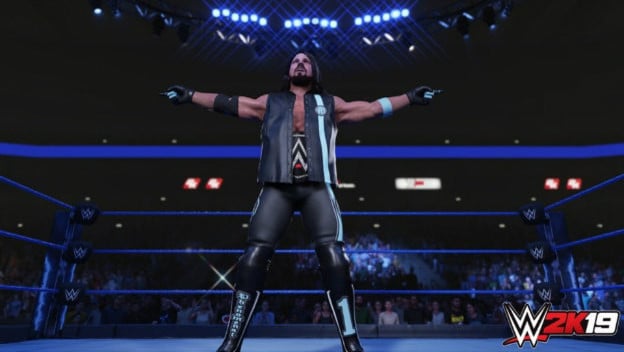 Wrestling is very serious business, especially if you are a fan of the WWE 2K series. It has come pretty far over the years, and WWE 2K19 has plenty of ways to play. 2K Showcase is back, letting us play through Daniel Bryan's story. We also can participate in MyPlayer Towers to go through match after match, participate in quick play matches of different types, and have a custom wrestler go through a campaign in MyCareer. You can get it on the PlayStation 4, Xbox One, and PC.

Gear Club Unlimited 2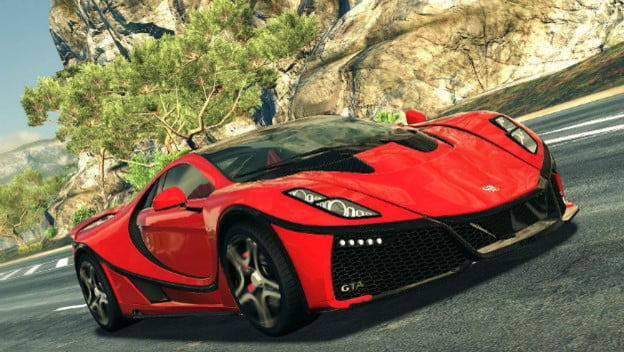 If you have the need for speed, then a new Nintendo Switch exclusive could have you covered. Gear.Club Unlimited 2 is coming to the system on December 4, 2018, and it might meet your racing needs. You create your own club, bringing on new members and trying to become the best one out there. You can collect over 50 cars, which of course can be customized, as you take part in 250 races.

Little Dragons Café Limited Edition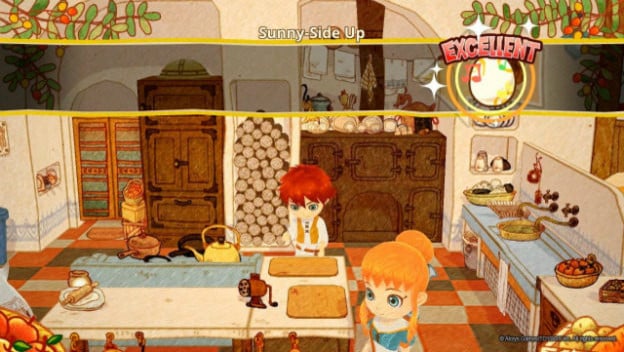 Little Dragons Café is the latest title from the creator of Harvest Moon (or Story of Seasons now, if you're keeping score). Published by Aksys Games, Little Dragons Café sees players taking on the role of a pair of siblings trying to run a café, raise a dragon, and find a way to cure a mysterious illness. On the way you'll discover new recipes, help your community and of course learn the secret of the dragons and how that ties into the greater context of the story.
The Limited Edition is still available, which comes with a music CD, a set of character cards, and an adorable plush figure of the titular, little dragon. On top of that, it all comes in a lovely box that collectors will love, since it features a window to check out the dragon if unboxing isn't your thing. Little Dragons Café is available for both the PlayStation 4 and the Nintendo Switch.