Be sure to check out our E3 hub for 2017 all week long to get the latest gaming news, previews and announcements right from the convention floor!
The Electronic Entertainment Expo held every year in Los Angeles is a spectacle to behold. There are massive installations for companies, the press conferences are always huge and hold tons of information, and the visual media that come from the event are stellar. I'm talking of course about game trailers. An innumerable amount of trailers come out of E3 every single year. Some are cinematic, some show gameplay, and the smart ones show a little bit of both, but they're all fun to watch. It doesn't matter if you're watching a trailer for a sequel when you haven't played the first, you can still get sucked into it when it's masterfully put together.
Here I've compiled what could be considered the best of the best trailers to come out of E3 2017. Enjoy!
Star Wars Battlefront II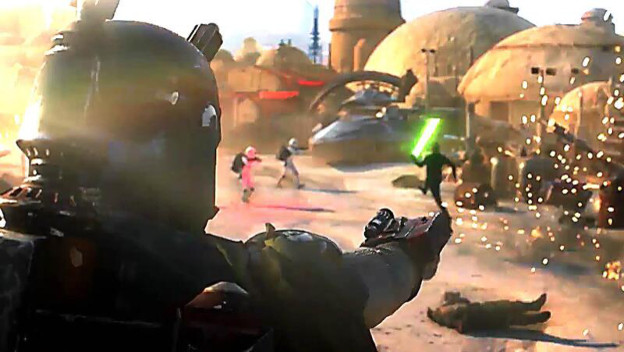 I'm starting this list off the right way. I mean, who doesn't love Star Wars ? Even nine out of ten Star Trek fans would agree that Star Wars is pretty epic. Star Wars: Battlefront II looks like it's going to give us more of the same action that we saw in the original, but frankly, that's totally fine. I haven't gotten the chance to check out the actual gameplay at E3 yet, but this trailer made me want to get my hands on it even more than before.
Call of Duty: WWII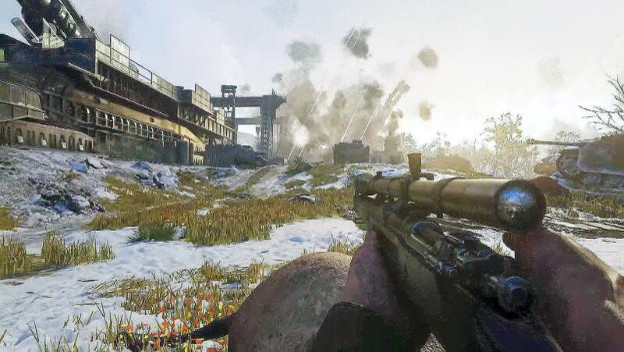 I'm gonna drop a bomb here: I've never played a Call of Duty game. I have literally no good reason for this, other than I just haven't gotten around to it. Plenty of them have looked really interesting. I even attended the Call of Duty Experience last year, where I had a great time watching people compete against each other in the game. However, this addition to the franchise seems like it will finally get me to make time. Especially after watching the E3 2017 multiplayer reveal trailer; I can't wait to get into Call of Duty . This version of the game looks as action packed as we'd expect from CoD , but the added historical factors make it epic.
Super Mario Odyssey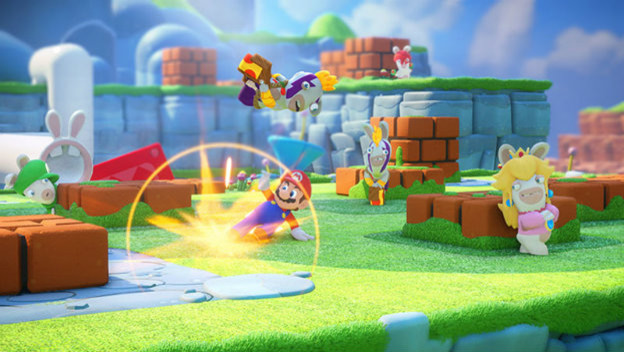 Nintendo certainly knows how to party, and Super Mario Odyssey looks like the cool kid parties I never got to attend in high school. The trailer is fairly long by traditional video game trailer standards, and it's action-packed all the way through. Bowser's trying to marry Peach; you've gotta work your way through all kinds of different gameplay to save her. It's pretty awesome when a trailer can hook you immediately and keep you interested the entire way through. That's how the Super Mario Odyssey trailer felt, and that gave it this spot on our list.
Mario + Rabbids Kingdom Battle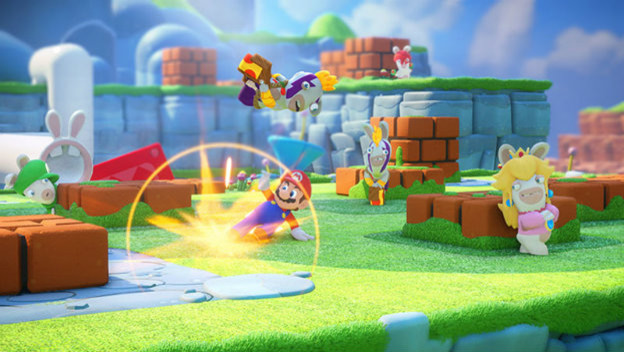 Yes, I know, there are two Mario games back to back! What the heck, April? To be completely fair, these are very similar, but that's the biggest reason why they needed to be near each other on the list. Mario + Rabbids Kingdom Battle had everything that the Super Mario Odyssey trailer had and just a little bit more. The combination of the Mario universe with the hilarity of Rabbids is what put it just slightly above the other. If you already like Mario and you find the Rabbids antics knee-slappingly funny, then you'll enjoy this trailer too.
Crackdown 3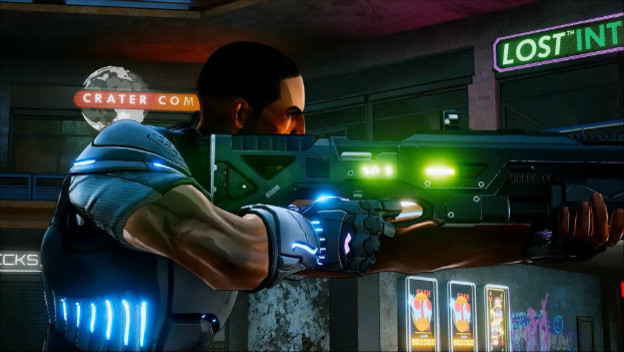 This is a third entry in a series. That shouldn't usually garner any attention on a top list, right? I tend to agree with you there. It's not often that sequels are better than the original, and even rarer that the third entry in a series is as good as the second or first. But in this case, we're mostly talking about the trailer and whether or not it was fantastic. Crackdown 3 's trailer for this E3 season had one major thing going for it: Terry Crews. Remember back to Crews' Old Spice commercials and you'll know what to expect from this Crackdown trailer. It's loud and obnoxious, and I love it.
The Evil Within 2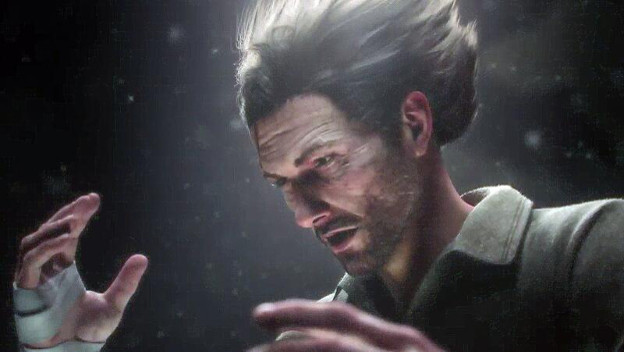 The Evil Within 2 premiered at the Bethesda press conference with a lengthy trailer. It's really hard to decipher what might possibly be gameplay within this trailer. That's the biggest reason why it ended up so far down the list. We want to see gameplay! That'll give us the best indication of whether or not the game will be good. Even still, I had to put The Evil Within 2 fairly high up, because the visuals were super intense. I loved the classic horror video game expectation confirmed in the dark hallway footage. And the Black Sails -esque white wax visuals were amazing. Even if you're not a fan of the game, you should check out The Evil Within 2 trailer, because it's gorgeous.
God of War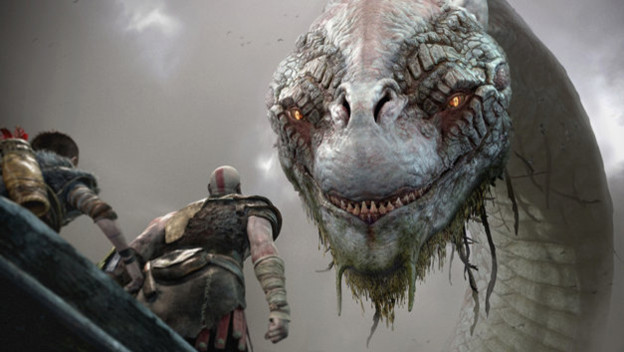 God of War , God of War , God of War . We've played the series, we love the series, and we jump whenever we hear the name. This iteration of God of War looks especially exciting, since it's bringing in a new character. Kratos' son is involved now, and it will be incredibly interesting to see how his inclusion changes the gameplay of the series. The reason this God of War trailer ended up so high on the list is because of its story-telling qualities. The trailer plays like a movie, and it's one that I would definitely line up at midnight to see.
State of Decay 2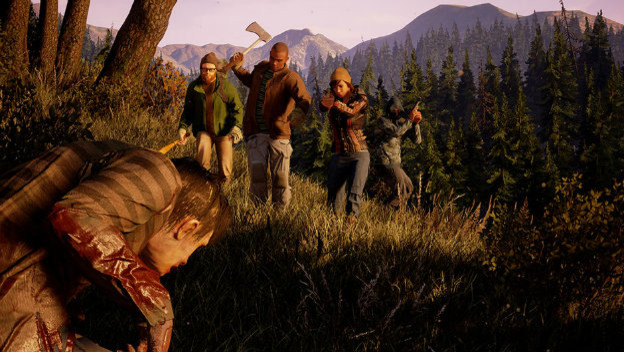 Somehow our top three ended up all being sequels! The peanut gallery cries, "How could this happen?!" Well, a lot of E3 2017 had to do with sequels and prequels and re-boots and re-imaginings. It shouldn't be much of a surprise that those games ended up having some of the best trailers. It's a sequel, which we've been trained to believe could be trash. So you better amp up those trailers! That aside, State of Decay 2 actually looks super awesome. Biggest factor that got it where it was is the unique plot twist within the trailer. I don't really want to give it away if you haven't seen it, but go check it out.
Beyond Good and Evil 2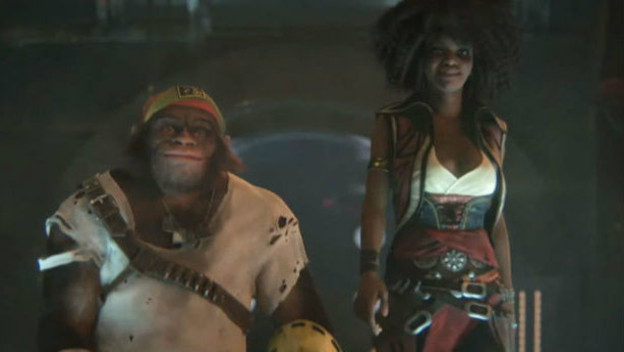 It seems juvenile and I admit that it is to a degree, but put cursing in anything and I'm immediately a fan. I'll let you in on a little secret, the art and media industries are filled with people who swear like sailors and I'm one of them. That's a small part of the reason why I enjoyed the hell out of the Beyond Good and Evil 2 trailer. That aside though, it was just a wonderfully entertaining trailer. I'm already so engaged and invested in the story from just a short cinematic that I'm willing to stand in line for hours just to play a few minutes of it at E3. Beyond Good and Evil 2 didn't include any gameplay in their trailer, and that's really the only thing that kept it from the tippy top spot.
Wolfenstein II: The New Colossus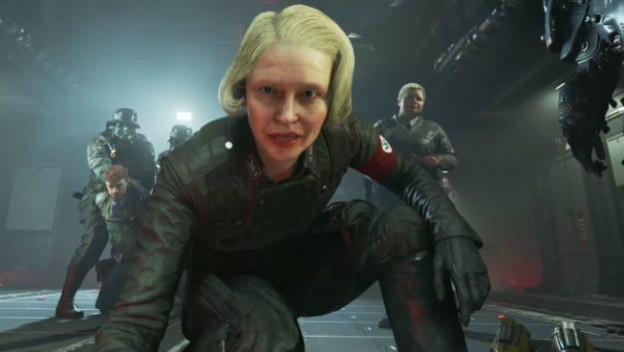 Right here at the very top of my list of 10 killer E3 2017 trailers is Wolfenstein II: The New Colossus . The trailer was super unique to begin with. There was a live-action segment at the beginning, there was a Robot Chicken type montage of short clips in the middle and, for good measure, we got a glimpse at some of the gameplay. Wolfenstein II looks spectacular and this trailer for it was a triumph. If you haven't played a single Wolfenstein game, this will have you searching through thrift shops for used copies or running to Steam. If the end product turns out as epic as this trailer, Wolfenstein II: The New Colossus will be a must-play.
What did you think of our top 10 E3 2017 trailers? Which one was your favorite? Is there one I left out that you were a super fan of? As always you're free to let me know in the comments!