More often than not, with female characters in video games, there is much more than meets the eye. They may have a beautiful or gorgeous exterior, but that may very well be a façade. I am reminded of the words of one of my scuba instructors when she said that things that presented themselves a colorful and beautiful in the sea, were often the most deadly. She said there were two reasons for this. One, their outer beauty attracted prey and made it easy to feed. But secondly, their beautiful exterior served as a warning to potential predators that they may be getting into something that they might want to think twice about. That being said, here is our list of ice-cold beauties that could just as easily lure you in…to cut your head off.
Lightning (FFXIII)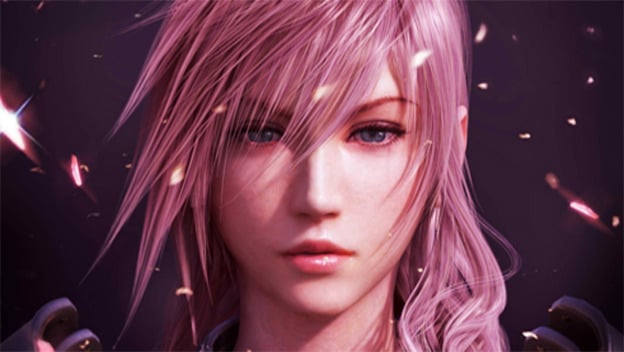 The first of our icy ladies is none other than Lightning. In Final Fantasy XIII , Lightning seeks to save her younger sister Serah, but becomes entangled in a plot that endangers her home of Cocoon. In Final Fantasy XIII-2 , Lightning serves as a knight protecting the goddess Etro in Valhalla from her fated rival, Caius Ballad. And in the final part of her story, Lightning Returns: Final Fantasy XIII , Lightning is chosen to be a savior by the god Bhunivelze. She is then tasked with saving the people's souls before the end of the world. So as you can see, someone who goes through all that is not about to be normal. Nor would she be known as "sweet little Lightning." This lady has been through some serious sh** and the fact that she is still alive is a huge testament to the size of her icicles.
Dark Queen (Battletoads)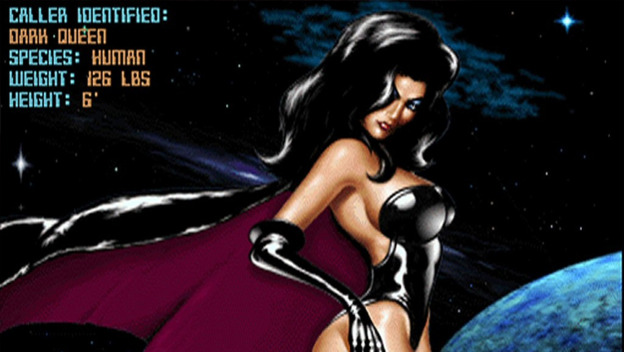 She has an unquenchable thirst for power and is a highly dangerous megalomaniacal psychopath. She uses her magical talents and her dark and terrible beauty to her advantage. Many a man has fallen foul of their combined effects. Her 'life quest' (as she calls her vicious lust for power) is to claim what she has deluded herself into believing is her rightful place on the Terran Corporate throne. She will stop at nothing to achieve her goal and has destroyed entire solar systems and millions of lives in her relentless drive for power, and ultimately, her quest to attain universal domination. This puts her in a solid spot on our list. She may be dressed in black, but the cold inside her heart makes it a frozen tundra that I, for one, would not want to navigate.
Domino (Deadpool)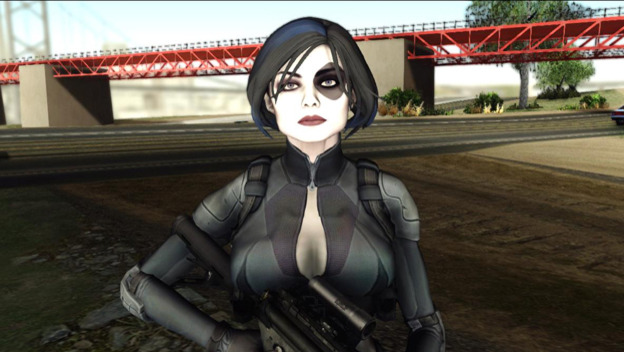 The woman who would become known as Domino is actually the result of a top-secret government breeding program intended to develop the perfect weapon. Domino was the only test subject to survive, but her "luck" power was deemed a failure at meeting the project's goals. Her biological mother broke her out of the project and left her with Father Rudolpho Boschelli in the Church of the Sacred Heart in Chicago. Domino eventually left the Church and became a mercenary. One of her first jobs was to stop "Operation: Jericho," which was a remote-controlled warbot project. Domino wrecked the robot, but in the process fried the mind of the soldier controlling it. Stricken with grief over her actions, she took various jobs that would allow her to remain unattached. This led to her becoming one of the most ruthless mercenaries around… and just the kind of girl that Deadpool would fancy.
Iridi (World of Warcraft)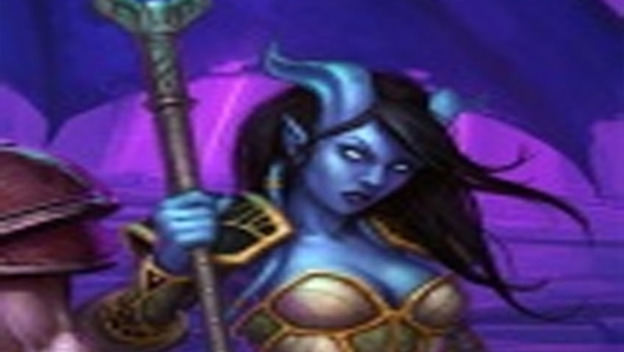 Iridi was a draenei priestess and an apprentice, along with her unnamed draenei friend, to an unnamed naaru in Outland. When they finished their studies, they were each given a powerful staff by the naaru. They eventually made their way to Azeroth with the hopes of using their power to help people. When Iridi's comrade was murdered by Vereesa Windrunner's cousin Zendarin, who in the process stole the staff from the corpse of the draenei, Iridi took upon herself the task of traveling to Grim Batol in order to retrieve the stolen staff. However, this quest expanded far beyond a stolen staff. But never forgetting the loss of her friend, she shows no remorse for those who stand in the way of her quest. So hot… and yet so, so cold.
Nariko (Heavenly Sword)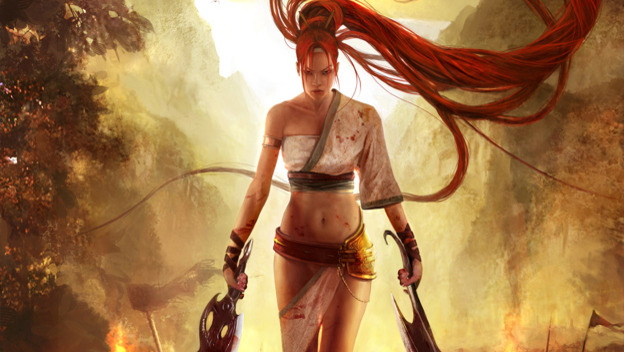 Nariko, a red-headed woman who was born in the year of the prophesied divine warrior, was supposed to be the savior of her people. But because she was a woman, her clan saw her as a mockery of the prophesy and an omen of their impending doom. Now if that's not enough to scar someone and turn their heart to stone, I don't know what is. Nariko is trained as a warrior by her father, Master Shen, who both cares for her as a child and has difficulty coping with her role in the clan's imminent undoing as well as the death of his wife. Nariko's only friend is Kai, a wild and erratic girl who is the last member of a clan destroyed by the armies of Bohan. In the end, Nariko becomes the divine warrior and defeats King Bohan and wields the Heavenly Sword.
Sheva Alomar (Resident Evil 5)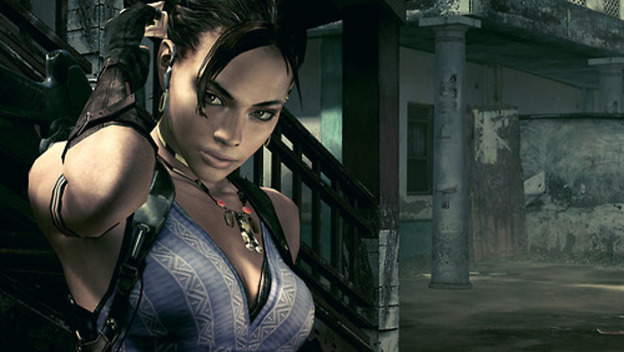 Sheva Alomar was an agent for the Bioterrorism Security Assessment Alliance, operating as part of its West African branch. She was assigned to the current mission to assist Chris Redfield, who was unfamiliar with the area. A versatile fighter with extensive experience, her ability to use firearms is on par with Chris. She is much smaller and more flexible than Chris, enabling her to perform certain maneuvers that Chris cannot. In turn, this allows Chris to throw her up to high ledges, or over large gaps in order to reach areas or objectives that a lone operative couldn't reach. But make no mistake, this character is as cold as they come. She may have been operating in Western Africa… but inside that soul of hers are icy nails. Sharpened by all the horror she has experienced while working in a special operations bioterrorism unit.
Kitana (Mortal Kombat)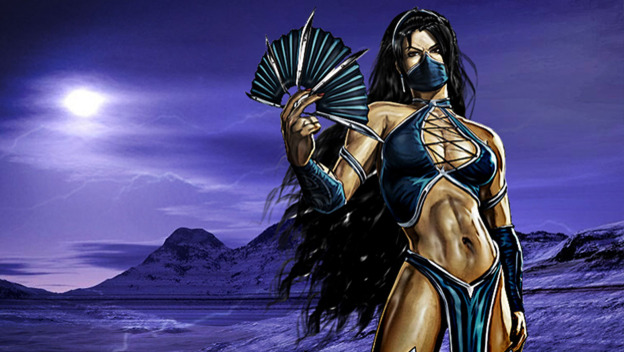 Kitana is the princess of the other-dimensional realm of Edenia and the biological daughter of Queen Sindel, as well as an adopted daughter of the evil Emperor Shao Kahn. Kitana serves Shao Kahn as an elite assassin before becoming one of the leaders of the good characters. She also has a role of suggested romantic interest for the series' primary hero Liu Kang and has an evil twin and nemesis named Mileena, as well as a longtime friend in Jade. However, her ill-fated romance and her need to rid the universe of her adopted father's evil makes it difficult for her to be the woman she wants to be. So rather than burn away in the fires of rage over Shao Khan's deeds, she encases her emotions in a frozen crypt and buries them deep within herself, hoping that one day she can bring them back to life. But for now, it's into the killing fields.
Nina Williams (Tekken)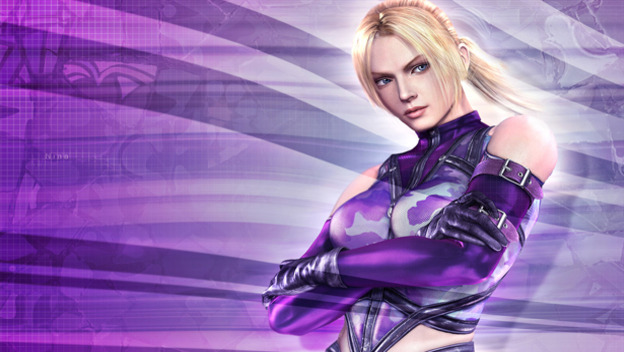 Nina made her first appearance in Tekken , the original game in the series. She is also the only female character to appear in every installment in the series. She has even starred in her own spin-off game, Death by Degrees . But that's not what makes her an ice-queen. One of the big reasons is that Nina has an unstable and often violent relationship with her younger sister, Anna Williams, who is frequently her arch-rival in the series. The other reason is that she is known for her fast and lethal fighting style, based loosely on the fighting arts hapkido and koppojutsu, among others. Nobody invests that kind of time into multiple fighting styles to become anything other than a stone-cold killer. Unless she is one of those Red Sonya types… but that's a discussion for another time.
Sniper Wolf (Metal Gear Solid)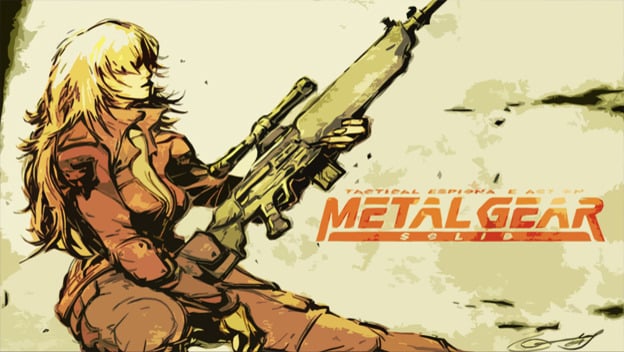 Sniper Wolf was definitely the sexiest member of FOXHOUND during the revolt on Shadow Moses Island in 2005. She worked alongside the Next-Generation Special Forces and was born in the former Kurdistan. She was raised in an atmosphere of violence and death. And at a young age, she learned how to inflict pain upon her enemies from a safe distance. Her one true love in life is the one that which she harbors for animals of the canine variety. She admires them for their loyalty and concern for their pack, but is also enamored with the way that they can become instantly vicious and violent when the need arises. They are expert hunters and she has followed their example and become one of the greatest, and most cold-hearted, killers of all.
Emma Frost (X-Men Legends II/X-Men Destiny)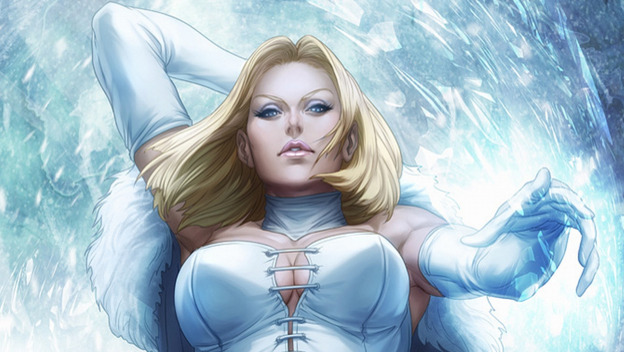 Emma Frost wins the crown for most icy lady in gaming. While some of our others are solid contenders, none compare to the White Queen. Here's why: Emma Frost was born in Boston, Massachusetts, to the wealthy Winston and Hazel Frost; she is the third of four children, which include her older brother, Christian Frost, her older sister Adrienne Frost and her younger sister Cordelia Frost. Winston is cold, ruthless, and domineering, often imposing impossibly high standards on his children, while Hazel abuses prescription drugs to cope with the tensions of her household. Before even graduating college, she kills her first few victims in a botched fake kidnapping gig. Shortly after that, she kills her mentor and then starts hanging out with Sebastian Shaw. It just doesn't get much colder than that.