There isn't a lot of creativity when it comes to electronics. While there are occasionally special editions of models, they can be limited or cost you more money. Plus, there's always the concern that an unusual design that is cool now's popularity will wane. Also, some of these items are frequently handled, resulting in scratches, scuffs, smears, and other things that keep them from looking their best. That's when you need a skin. It is when you go to dbrand .
What is dbrand? It is a Canadian company specializing in skins for all electronics devices. But not only that, it is one of the leading brands for protective and decorative coverings. The company lets you customize the skin parts, letting you apply different 3M vinyl portions to specific areas on the phone, console, computer, or whatever device you are enhancing. Each one is designed to leave absolutely no adhesive behind, so you won't have anything marring your device after you decide to change the look or be stuck with something that will be sticky forever. The company even offers detailed videos going over the application to show exactly how to make everything look perfect.
The range of dbrand skins is extraordinary. The company has every possible kind of person covered. Do you want your laptop to look better? Various Alienware, Razer, MacBook, Surface, and Dell XPS models can all be covered. Have a phone or tablet that needs some protection? Wrap up your Apple, Asus, Google, HTC, Huawei, LG, Motorola, OnePlus, Samsung, Sony, and ZTE devices. Even some oddities can get their own skins, giving people who still have Pebble watches and Audio-Technica headsets options. And of course, you can slap a skin on some consoles and handhelds. You can make your PlayStation 3, PlayStation 4, PlayStation 4 Slim, PlayStation 4 Pro, PlayStation Vita, Xbox One, Xbox One S, and Xbox 360 all look amazing.
Speaking of consoles, let's stop here for a moment and go over how detailed a dbrand skin can get. How about we use a PlayStation 4 Pro as an example? There are four different vinyl parts you can buy, each with 25 design options. You can pick up a skin for the top, middle, and bottom of your system, as well as your DualShock 4 controller. The Xbox One goes even deeper, with eight possible areas of the console and its peripherals to cover. You can apply those 25 designs to stickers on the front left, front right, sides, top, and front bottom of the console. You can also decorate the bottom, Kinect, or controller. It really goes above and beyond to handle every possible detail.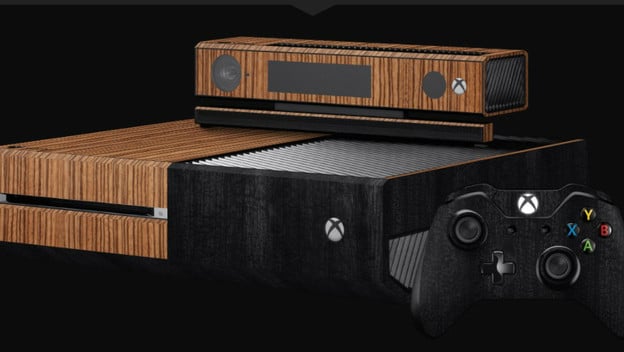 But what is especially great about dbrand is its honesty. You expect companies whose whole reason for existing is to sell you things to do exactly that, no matter what. Well, dbrand is different. Want proof? When the Nintendo Switch came out, the company did extensive testing on prototype and retail units regarding skins. When it discovered that the device was not compatible with vinyl skins, it spoke up. It took to Reddit to actually warn people and show what would happen when you attempted to use these skins, offered refunds to anyone who had already purchased skins, and if you visit that section of the site now, it will not sell you any skins. You have to respect a company that will be upfront with you and give them your business.
It is always nice to have a sense of security that a high quality and safe skin can provide. Especially when it makes your favorite electronic device look so much better than it did before. Dbrand has already shown it is a company people can trust. It meticulously tests its skins, as evidenced by its experience with the Nintendo Switch, won't release subpar or damaging wraps, and will take care of its customers should something that doesn't meet its standards is released. It uses 3M materials to ensure everything is at its best. And, it doesn't leave anyone out. All kinds of laptops, consoles, phones, and even tablets, smartwatches, and headphones, are and can be covered. Keep dbrand in mind when you want to make your phone, system, or computer look good!