In the world of video games, it isn't uncommon for things to go wrong. Maybe the product wasn't up to snuff when it was released. Perhaps things didn't go as planned along the way. This may sound crude, but shit happens. The current way to quickly place a band-aid over the situation is to release some free DLC. But does that always make things right again?
This query comes as we're faced with three situations in which companies are offering up free DLC as a way to make amends. In each situation, the additional add-ons are doled out to apologize and thank people for their commitment. But in each case, such freebies have different results.
We'll start with Friday the 13th: The Game , as it was what got me thinking about this topic. There were problems with it at launch. Some people couldn't even play! To make amends, people were given 13,000 customization points, two outfits for every counselor, a 80's retro-Jason with chiptune music, and a double XP weekend from June 23-25, 2017. This is an example of making amends the right way. People get customization points, something that can take a while to earn while playing, as well as outfits that can also take quite a while to earn. There's a whole new Jason, which is basically adding a new character. There's also an event to encourage people to come back and play. This is an effective add-on apology.
Then, there's Mass Effect: Andromeda . The game has had problems, as we've said many times before. In addition to patching those issues, BioWare has been doling out little bits of DLC along the way. There are more character customization options, like skin colors, heads, and complexions. We've gotten a casual outfit and Nomad skin. Jaal is now a romance option for both Ryders. While all these things are nice, especially the romance being updated, it doesn't do enough for people. The add-ons are barely noticeable and none of them compel you to go back to the game in the same way the Friday the 13th: The Game ones do.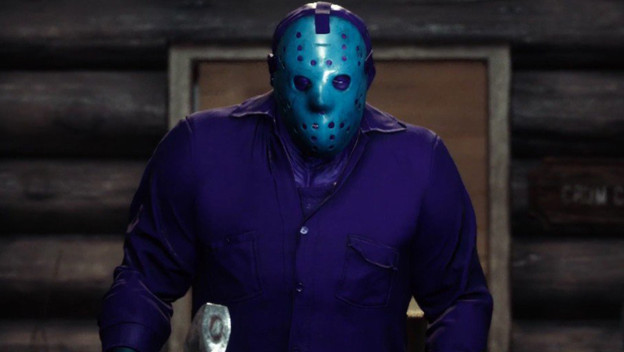 And soon, there will be Star Wars Battlefront II . The first game was notable for how divisive it was. There were only a handful of maps to start, and people needed to pay for additional ones. It fractured the community and shortened the game's lifespan. At E3 2017, we learned the sequel will have microtransactions to let people earn things faster and get themselves on the same level as other players who invest more time in it, but the extra characters, maps, and modes will always be free. There's no season pass, with the goal being keeping everyone equal and able to enjoy everything. Like Friday the 13th: The Game , it is the right way to make amends for a past issue.
Add-ons can be an effective apology. It all depends on what kinds of bonuses the developers are offering. If the extra content is the kind that will get people to play the game again and make a huge difference in terms of what people can and can't do, then it is absolutely appreciated and the right thing to do. But if it's a token gesture that doesn't really improve your experience, then developers shouldn't even bother.
Image Credit: Liz Katz