Every E3 has its fair share of buzzwords that instantly make a game popular. Last year it was stuff like "asymmetrical" and "open world." A couple years ago it was all about motion controls and social networking. What buzzwords are going to sell games this year? Here are my predictions.
Virtual Reality
There are so many companies with a virtual reality device. There is the Oculus Rift, the Samsung Gear, the Google Cardboard, Project Morpheus, the Microsoft Holo Lens, and much much more. None of these are commercially available, but each of them wants to get a piece of the VR pie. My guess is nearly every first person indie game this year will have some form of VR support. Now we just have to see if the same holds true for AAA games.
Augmented Reality
Augmented Reality is a bit cooler than VR, in my opinion. That is the ability for games to interact with the physical world around you. The Microsoft Holo Lens is the first piece of tech that seems to be truly built for augmented reality. However, people have been discussing augmented reality games simply using things such as cellphones. Night Terrors is one such game which recently opened up an Indiegogo to fund itself. It will be interesting to see how AAA developers start using AR devices, now that they are more commonplace.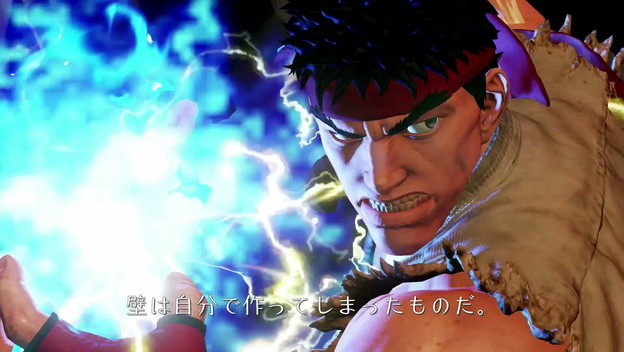 Cinematic
Everything is cinematic these days. Telltale has ballooned the cinematic genre into absurd popularity, and has its Marvel games, Minecraft , The Walking Dead , Game of Thrones , and their new Mega Show in their upcoming line-up. Life is Strange is Square's attempt at a cinematic game, and Microsoft has its own Quantum Break . I have a feeling that just about everyone is going to be trying to get into cinematic games, as our gaming formula gets closer and closer to TV shows and movies.
Next-Gen Sequel
This might seem weird to be a buzzword, but think about it for a second. Street Fighter V . Borderlands 3 . Black Ops 3 . Kingdom Hearts 3 . Persona 5 . The sequels far outnumber the new IPs at this year's E3. Every franchise is looking to put their newest title on the PS4 or the Xbox One. Expect press conferences to focus on things like Rise of the Tomb Raider before they focus on things like Scalebound .
AAA
I know this is another thing that is weird to be a buzzword, but think about it. For the past two years, indies have really stolen the show at E3. Sure, we still went gaga over big AAA titles, but indies had hits like Divekick , Transistor , Skullgirls , The Banner Saga , and more. I think this was mostly because we were in a strange transition period where not everyone had the next-generation consoles, and so games you could play on nearly any PC were a good bet. But now that everyone seems to have made their next gen pick of choice, we are going to see the killer apps come out in full force.
What do you think? What buzzwords will sell games at this year's E3? Let us know in the comments.