This year's E3 conference exposed gamers to an array of new content that will certainly take our favorite pastime to new heights both now and into the foreseeable future. Death Stranding , Resident Evil 7 , Days Gone , and God of War are just a few titles to highlight this year's conference. However, virtual reality has absolutely dominated nearly every aspect, and every inch, of the forum.
Sony unveiled its VR unit with a reported 50 titles slated for release by the end of 2016, including Batman: Arkham VR , Final Fantasy XV , and Starwars Battlefront: X-Wing VR Mission . Bethesda will be jumping into the mix as well with the launch of Fallout 4 on the HTC Vibe early next year along with Star Trek: Bridge Crew and Eagle Flight . Virtual reality has strong-armed the E3 conference and single-handedly become the hot topic of discussion. I can't say that I'm surprised, but I also can't say that I'm confident in the movement being the next big thing.
The virtual reality dominance at E3 feels a lot like the famed "Nintendo Takeover" did in the summer of 2006 with the Nintendo Wii. Sure the Wii experienced success during that glorious summer. However, that success was more of a one and done rather than the spark of the future. I can remember scoring a unit during the early days of the launch only to put it up for sale on eBay some three weeks later. It was awesome at first, but quickly lost its appeal. I get the feeling we are heading down that road again with the emergence of VR.
It's definitely an intriguing product, but I'm not entirely convinced it's bulletproof. The platform has the ability to be sustainable, especially with the hefty offering of games coming down the pipeline, but are gamers really willing to shell out hundreds of dollars for it? I think time will eventually reveal that fact.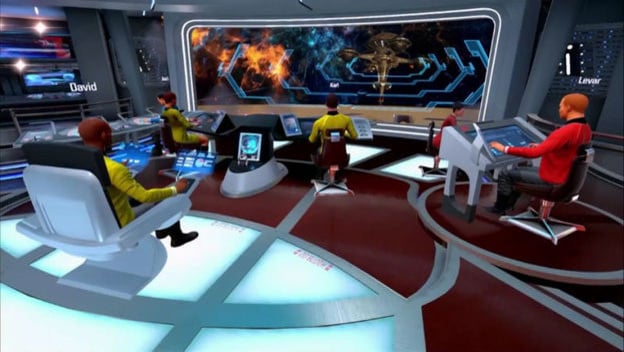 Ironically, VR's success doesn't hinge as much on developers pumping out great titles as you would normally expect from a product such as this one. Rather, I think VR's true Achilles heel comes down to one thing – people just want to play video games. We saw this from the Wii, the PlayStation Move, and the Xbox Connect. Eventually gamers, just like with the pervious flopped peripherals, will get tired of moving their heads around just to view their environment. It's a fact of life. Gamers embrace the lazy lifestyle when we're plugged into our favorite system.
Games are and always will be an outlet into another world. A world that requires your seat firmly plated on a couch or chair, with minimal movements required for success and enjoyment. Only time will tell if my perceptions become reality, but there's one thing we do know for sure – VR stole the show at E3 2016 like a bandit and isn't giving back what it took anytime soon.
BE SURE TO CHECK OUT CHEATCC'S EXCLUSIVE HUB FOR ALL YOUR E3 2016 NEWS AND INFO, LIVE FROM THE CONVENTION FLOOR. CLICK HERE!