Be sure to check out our E3 hub for 2017 all week long to get the latest gaming news, previews and announcements right from the convention floor!
With E3 at an end, now is a good time to appreciate all of those great announcements we saw throughout the show. EA, Ubisoft, Microsoft, Bethesda, and Sony all had amazing media briefings, during which they announced all sorts of games we'll be playing in 2017, 2018, and beyond. And Nintendo, well, Nintendo walked to the beat of its own drum. Instead of following suit with one big presentation, it scattered its announcements out between Tuesday and Thursday. Which is, when you think about it, rather ingenious.
While every other company was making all of its announcements in the days ahead of E3 at various presentations, Nintendo did the exact opposite. Its video presentation on Tuesday primarily focused on trailers for games. Sure, we learned new Kirby, Pokemon, and Yoshi games would be coming to the Switch, as well as saw a logo for Metroid Prime 4. But that segment was about showing trailers for 2017 games and add-ons we already knew existed and giving dates for when we could grab them. When it came to other announcements, be they games or details about those games, Nintendo saved those for a Treehouse live stream it was running during the show.
Now, the idea of having such a live stream running throughout E3 is hardly inspired. Microsoft and Sony both do it. They even offer digital rewards for staying tuned in. But the way Nintendo handles it is the best. Each segment offers more information on the games that wasn't brought up during the Tuesday morning video briefing. We learned the name of Mario's sentient hat, Cappy, outside of that initial burst of news. We found out Pokken Tournament DX would have Litten and Popplio in it during this stream. We saw actual gameplay from the new Yoshi game there. It even offered deeper looks at Xenoblade Chronicles 2, Mario + Rabbids: Kingdom Battle , and Fire Emblem Warriors' battle systems. We learned things about how we would play these games and discovered all kinds of new details.
Nintendo's other brilliant move is using its E3 live stream to announce more games. That's how we learned the Nintendo 3DS would be getting Metroid: Samus Returns and Mario & Luigi: Superstar Saga + Bowser's Minions in 2017 and Sushi Strikers: The Way of Sushido in 2018. Instead of revealing these games ahead of time, as seems to be the trend with many companies, or with the other Switch games during its video on Tuesday, it held these back. These became treasured surprises to enjoy during the actual show.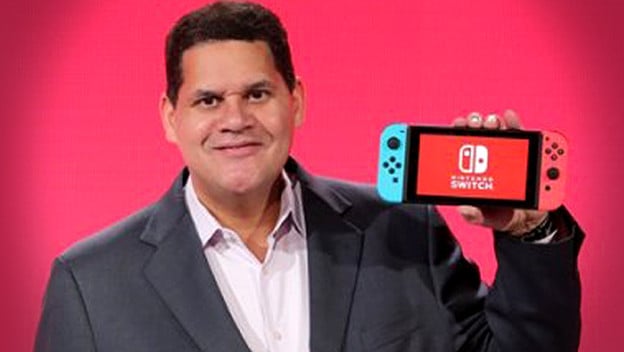 Why is this so great? Because it keeps us engaged with Nintendo's E3 2017 live stream. It keeps the company, its systems, and its games on our minds! Sony and Microsoft's digital rewards can all be earned rather quickly and easily. Show up for a few minutes, watch a stream or trailer for X amount of time, and come away with a free game, dynamic theme, or bit of DLC. Once we get that positive reinforcement, we're gone. By delaying gratification and continuing to keep people tuned in with surprise announcements, Nintendo develops a hold on us.
It is brilliant, really. By trickling out details, Nintendo keeps us captivated throughout E3. Every day of the three day event is as important as the last, because the company keeps coming up with new announcements to amaze and surprise us. I mean, we pretty much already know everything there is to know about the Microsoft and Sony games going in. But here, we keep seeing brand new information. Nintendo had a perfect plan.