The Electronic Entertainment Expo grown and expanded into various areas outside of the normal convention hours. The biggest of these expansions are the press conferences. These take place in the days leading up to the convention proper, and everyone is always fighting to decide who "won" based on their performances. I don't generally buy into that language, but sometimes you just gotta give in. This year's pre-E3 conferences felt like they were solidly won by Bethesda.
Bethesda may have killed it this year, but that doesn't mean it was all sunshine, rainbows, and f-bombs. The conference got off to an admittedly rocky start. A solid dig at Walmart Canada from Pete Hines, for their blabbing of the Rage 2, secret was dashed by what followed. Hines said we were going to get a look at Rage 2 , and the screen went dark. But suddenly, it was replaced by a man in a lot of khaki. It was Andrew WK for an impromptu and random song performance. The song they performed was fine, it was just incredibly unexpected. The camera cuts to an audience that didn't seem to know how to react made it much worse.
There was also a very awkward switch between the two Rage 2 presenters. It was incredibly drawn out, and included lots of awkward silence, and a few chuckles from the two men on stage. It's possible one of them had a case of the nerves, which I don't think any of us could fault him for. Maybe the teleprompter malfunctioned? Perhaps they were were being shouted at through ear pieces to stall for someone coming on next? Whatever the reason, the cringe-factor was through the roof, and I was a bit concerned Bethesda might not recover.
All my concerns were brushed aside, as Bethesda did a great job of picking up the pace through the latter half of the conference. Todd Howard stole the show as always, as his mild-mannered and comfortable stage presence soothed the cringe burns from earlier. A few little quips stood out from the night, including when Howard explained how adamant he was about Elder Scrolls: Blades being playable in portrait mode. A comment about how it's always good to have a free hand got some sniggers from the crowd, to which Howard responded with, "To hold a cup of coffee!" And after a few silent moments to himself, followed up with, "Degenerates!" There's something about having a video game industry veteran calling you a degenerate that just warms the heart.
Howard was equally excited for Fallout 76 and it's upcoming collector's edition. When he stated the edition would come with a map of the land that "glows in the f*ing dark," I couldn't help but grin. I think we all still get a little excited about stuff that glows in the dark, but this exclamation just proved that we shouldn't be afraid to admit it. Equally refreshing was Pete Hines coming out later to announce Wolfenstein II: The New Colossus on the Nintendo Switch. He explained the company was determined to allow their fans to "f*ck Nazis on every platform."
When the first few f-bombs dropped, I was surprised, but when the screen went dark at the end, I was glad to know that Bethesda knows who their audience is. This isn't a company that focuses on flowery or educational kids games. They create titles that were meant to be enjoyed by an adult audience. And their conference showed they well and truly understood that.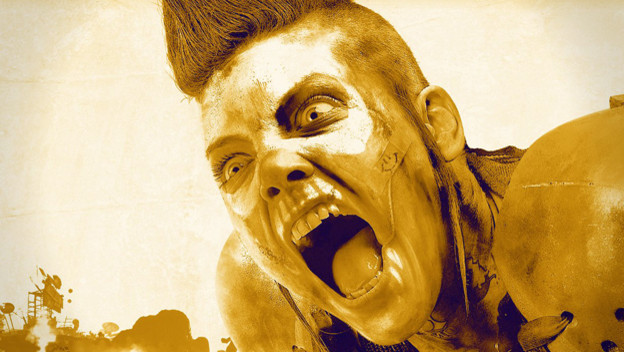 On the side of reveals, Bethesda had a really great mix of updates to older games, additions to already existing franchises, and even a new IP thrown in for good measure. Bethesda has been incredibly committed to their already existing franchises, but it's always a breath of fresh air when you know a new universe is blooming. We'll have to wait to see more about Starfield , but I'm excited even from the tiny taste we got at the conference. The announcement that The Elder Scrolls franchise was getting a free-to-play title really rocked my socks off. I'm tentatively curious to see how a single player RPG that is initially releasing for mobiles will play on PC or consoles. But at the worst, it's free! The conference even had a self deprecating dig related to The Elder Scrolls V: Skyrim that turned out to be one of the biggest surprises from the night. A gag trailer showed Skyrim playing on Amazon Alexa devices, which ended up being an actual game you could download for free for the assistant!
All game companies, whether they be a developer or publisher, want their audiences to feel like they are heard and valued. Bethesda's E3 2018 press conference felt like an adamant try, if not a win, in that regard. The many reveals were directly tied to things that fans have been asking about, like a Prey free update and the reveal of The Elder Scrolls VI' s development. There were a few moments that could have been better, but all in all, the conference felt like eating a home cooked meal, complete with grandma giving you an extra cookie after dinner. I'm sufficiently hyped for the games coming soon, and later! What about you?
*STAY TUNED TO CHEAT CODE CENTRAL ALL WEEK LONG, AS WE BRING YOU THE LATEST NEWS, INFO AND UPDATES YOU CRAVE FROM THIS YEAR'S E3!