With Evo 2020, it'll be time for fighting games to yet again be under the spotlight. A massive resort in Las Vegas will be full of all the hoodlums and troublemakers of the Fighting Game Community. They're nice people, except for when it's time to talk trash. Evo leadership revealed the "main stage" tournaments for 2020 already. These are the games that get TV time, occupy the main streams and make all the money. There have been shakeups before, but not like this year's shocking return. But that move highlights something else that stands out–what's going on with Mortal Kombat ?
Evo is constantly moving its main event games around, based on a variety of reasons. It can be due to more than just popularity too, such as rights agreements falling through. For example, word on the street was that Marvel vs Capcom Infinite wasn't part of Evo the year it came out because of legal reasons more than all the other drama. But regardless of the why and how, one trend I've noticed is that NetherRealm seems to cycle its games out as soon as a new one comes out. It makes some kind of sense, but also comes off as more of a marketing move than an effort to build a community.
NetherRealm has been dropping games at a steady clip since its newfound success and escape from Midway. Some of its games have seen two Evos, but the pattern holds up. Each new game takes over at Evo, and that sweet WB sponsorship money comes along too. It's weird, because Mortal Kombat kind of exists in its own space anyway as a mainstream and casual-friendly AAA-like fighter that has a faster release cycle and focus on single player content. But needing the community to learn new games so often is a weird strategy that doesn't seem to make for compelling tournament drama.
That came to a head in 2020, as Mortal Kombat 11 won't be seeing its second year. Japan has once again taken over Evo completely, with significant presence from Bandai Namco and Arc System Works. Also, Marvel vs Capcom 2 is coming back in the form of a special invitational. That's wild! We all thought Marvel, a FGC staple, was effectively done for. Yet here we are. That's a whole other can of worms, considering the Marvel license, the fact that the two newer games aren't there, and that it isn't a full tournament with signups. Is something happening with that brand or partnership? Whatever it is, it's enough to tip Mortal Kombat over from its perch. Or is it?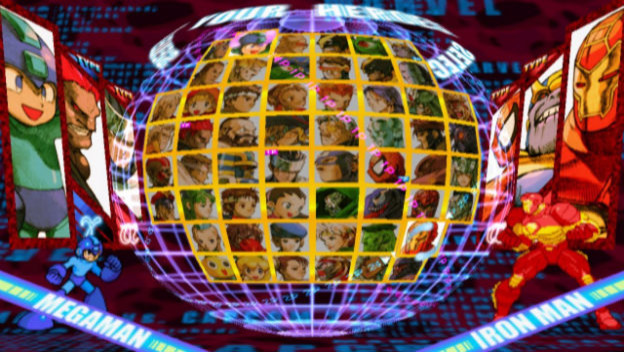 There's a distinct possibility that Mortal Kombat 11 has left the big stage because Warner Brothers wants its own spotlight. Similar stuff happened with a few tournaments while Bandai Namco was figuring out what it wanted to do with Dragon Ball FighterZ . Ultimately, that game came back to the third-party tournament circuit. Why would NetherRealm dip out when its game is fresh and not replaced by the next thing? It could be that Warner Bros. is getting ready to pump tons of cash into an official competitive tour of its own, and opted to use the money typically reserved for Evo. That's just a guess, but it would make more sense than Soulcalibur being more important. No disrespect, that game just doesn't have the legs it used to.
Either way, it's weird that Mortal Kombat 11 is out, while Marvel vs Capcom 2 of all games is in. I'd love to be a fly on the wall during Evo main stage talks; that would be like a concentrated dose of games industry drama.