Every gamer has secrets they don't care to share, tricks that they have learned along the way that give them an edge over other gamers or superstitions that apply only to them that they believe will put Lady Luck squarely on their side. But there is one secret no gamer wants to share: the embarrassing fact that they might actually like a game that their fellow gamers ridicule others mercilessly for playing.
Well, today I am outing myself about games I love to play. Make fun of me if you will. I don't care. In this age of cookie-cutter shooters and awful remakes of games that were once great, I am going to tell my secrets to the world.
These are the games I hate myself for liking.
Battletoads (NES)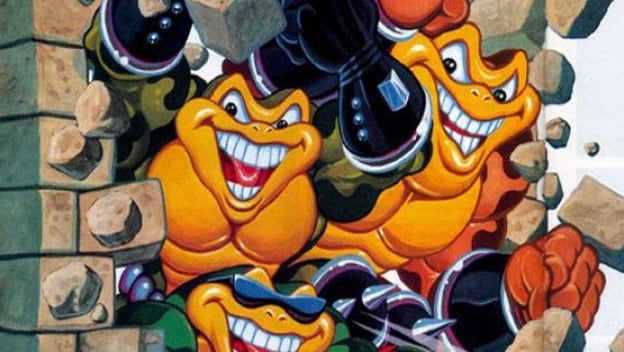 Anybody remember this one? You (and a buddy, if need be) rock your way through a world overrun by aliens that are hell-bent on deep-frying your legs and everything else. It was your typical, run-of-the-mill, Ninja Turtles wannabe game, but I loved it so. My friends and I would spend hours at a time racing our way through the levels where you had to ride those damned speeders. We tried not to get greased by the onslaught of baddies while dodging and leaping our way through the board's obstacles at break-neck speeds. Then there was the fact that you could knock the crap out of each other to take the other's weapons to use as your own, which in itself presented a whole new degree of difficulty. We raced on our way, using one of the three—Rash, Zitz, or Pimple—to save Angelica and defeat the Dark Queen (who I secretly thought was the hottest chick in games at the time).
Yo! Noid (NES)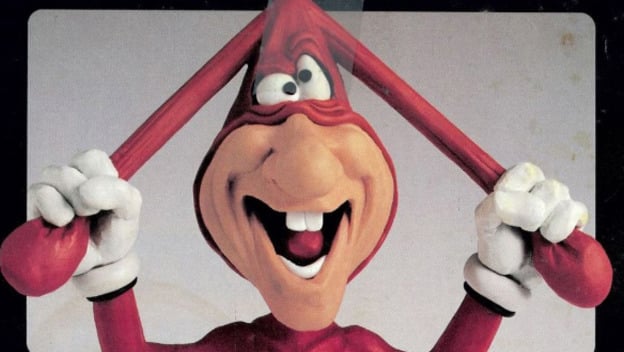 I know I am dating myself here by dropping two NES titles in a row, but this was another of my guilty pleasures. In the late 80s and early 90s, I loved the Domino's Pizza commercials featuring the Noid (a clad-in-red-stretchy-suit, strange-looking, antenna-thingies-wavin' troublemaker) as he makes his way through the streets of New York to try to stop the evil Mr. Green from destroying everything, including the Noid's one true love, pizza. Now, I realize that this game was nothing more than a giant marketing ploy for me to go out and buy more Domino's Pizza. I absolutely couldn't resist the goofy little red dude and his uncanny ability to make me laugh, even when I was getting my head bashed in by some green carbon copy of myself.
Also, the fact that the Noid had a yo-yo for his primary weapon was of real interest to me, as I was at one time a fairly adept yo-yo tricker.
Boogerman: A Pick and Flick Adventure (SEGA Genesis)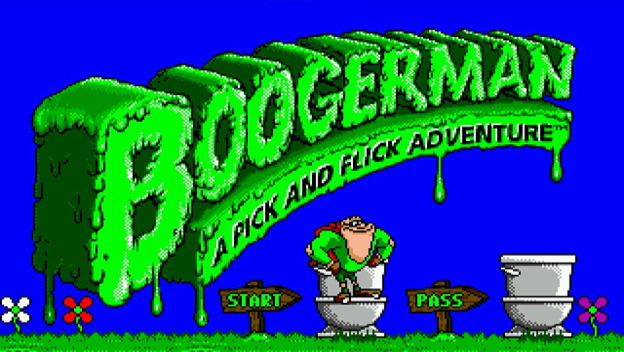 Yes, it's childish. Yes, the main character's real name is Snotty Ragsdale and the idea is to save Dr. Stinkbaum and his de-pollutionizing machine. And yes, you use farts and burps and loogies as ammunition. But I don't care, man! Seriously, I laughed until I farted, burped, sneezed, snarfed, and all kinds of other grossness as I trekked my way through Dimension X-Crement. I loved the fact that the warps were toilets that you flushed yourself down them. I had convulsive laughing fits over the boss battles.  Even in the end credits you could "fart-fly" around anywhere on the screen without the fear of your gas meter running out. This one was an out-of-the-park homerun for me.
I have hoped and pleaded with the gaming gods to bring this one back. I have spent hours locked away in my office plotting how I could convince some indie game developer to take on the task of creating an update for this giant fart joke gone awry. And let's face it, whether we want to admit it or not, we all love a good fart joke.
Redneck Rampage (PC)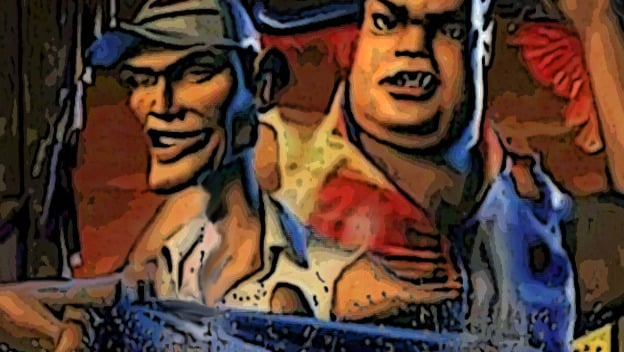 I have always said that I wanted a game where dumb rednecks were the main protagonists. Well, back in 1997, the folks at Xatrix Entertainment heard my pleas. Redneck Rampage was like Duke Nukem in the trailer park!
This stupid romp through Hickton, Arkansas featured Bubba and Leonard downing beers for health and grabbing rakes, pistols, shotguns, and anything else they could grab to use as a weapon. All of this was to rescue a prize-winning pig named Bessie and fight against the oncoming alien invasion. It featured a killer soundtrack by some of the hottest psychobilly bands of the day, including The Reverend Horton Heat, Mojo Nixon, and The Beat Farmers.
Make no mistake, this game was stupid; it made Duke Nukem look like a Harvard graduate. It also has a bevy of crazy aliens to kill like Assface, Alien Vixens, and an Alien Hulk. Yes, I said Assface; it was a boss battle. Seriously.
Tony Hawk's Pro Skater HD (Xbox 360/PS3)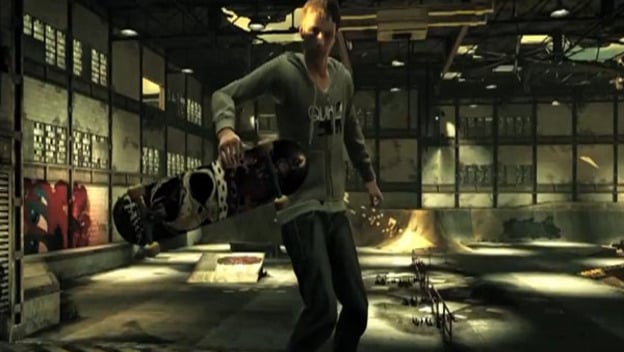 My local GameStop manager will tell you that I was the first dude in the store to buy a PSN card so I could go home and buy THPSHD. I was way more pumped than I should've been, but I just couldn't help myself. When the first THPS hit the shelves I was blown away at the fact that I could build a skater, increase his stats, blast out sick trick-lines that no mortal man could master, and unlock buttloads of Easter-eggs and secret areas. Something so simple and yet so complex just drew me in and never let me go. I shredded, rail-slid, ollied, and kick-flipped my way to greatness time and time again. And I loved playing 'horse' with my friends.
At its core it is really nothing more than a button-masher title. Even now, with the upgrades and graphics update, that hasn't changed. But there is just something about running full-tilt into a vert ramp that you know would kill you in real life and vaulting yourself skyward, only to pull off the most sickening barrage of tricks mankind has ever seen before sticking the perfect landing and rolling on with your next line.