The truth of this whole thing is that Destiny released in September and for many of us–myself included–the world stopped turning and our drive to do anything but play Destiny all but went away. Bungie's new epic shooter has effectively negated the fact that anyone else even has a game out right now. Sure, there are fans of specific things that may not even like Destiny . But by and large, the world is soaked up to their eyeballs in Destiny 's gameplay, customization and constant updates that keep adding things to strive for. But since we think that our zeal for this title may be just a little unfair to everyone else that released a game since then, we are going to take a look at ten games that Destiny has made you forget even existed.
Alien: Isolation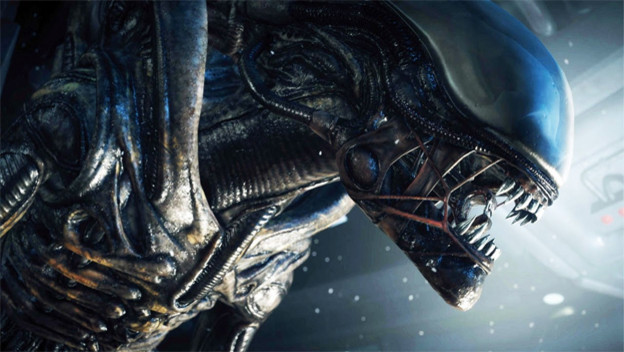 Love the franchise or hate it, The Creative Assembly may have finally created an adventure within the world of Alien that is not only worth playing, but actually fun as well. If you are a fan of survival horror mixed with science fiction, you should probably check this game out. Set in the time period between Ellen Ripley's misadventures in the first film and her being found in the second film, it chronicles the exploits of Amanda Ripley, who is investigating the disappearance of her mother. Believe me when I say that there are some seriously intense moments in this game. It's not your typical first-person survival game. You actually have to think your way through this one…or become xenomorph chow.
Hyrule Warriors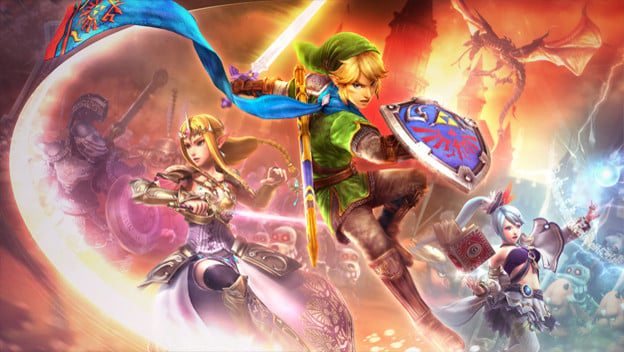 Anyone who knows me knows that I have an unhealthy obsession with the Dynasty Warriors franchise of games. I have no idea why their button-mashing, Chinese-themed epics get me so fired up… but they do. So when I heard that they were combining Dynasty Warriors with another of my favorite franchises, it was just too good to be true. I was afraid that Hyrule Warriors would end up being as bad as some of the other licensed version of DW . But it did not disappoint. It covers all the bases that make the DW franchise fun to play and it combines it with the memorable characters of the Zelda series of games. Seriously, this one is a win-win situation.
Lords of the Fallen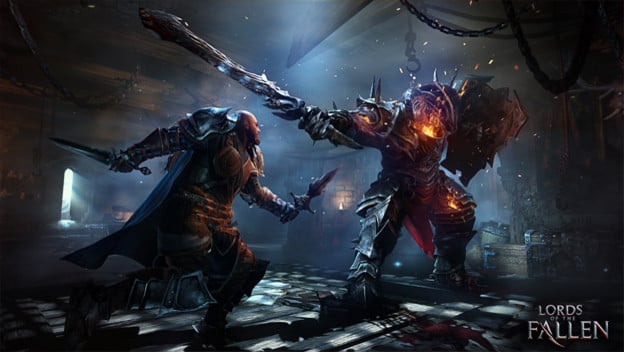 If you are a fan of Darksiders or Dark Souls , then you'll probably dig this game pretty well. But unlike Dark Souls , it doesn't completely smoke your ass every time you mess up. So at least there's that. But honestly this is a solid, hack-and-slash title with enough RPG elements to keep you playing for a while. You live in a world where no sin goes unremembered. You are a criminal whose face is marked in runes that note all his crimes. But then something crazy happens. A bunch of angry gods start ravaging the land and you are set free to try and redeem yourself by stopping them. You even travel right into the core of the demon realm in this game. It's pretty good and the visuals are definitely worth a look.
WWE 2K15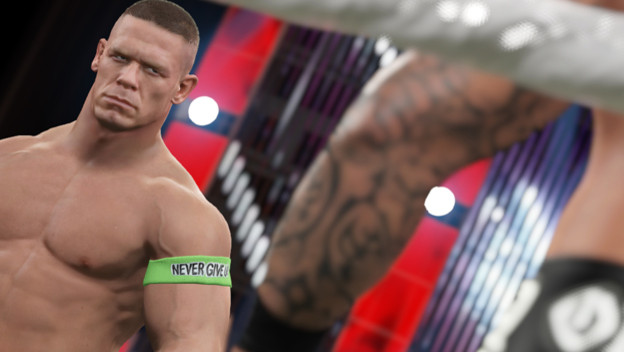 Fans of the WWE series rejoice! Your yearly romp into the redneck soap-opera of professional wrestling is here, and they brought some new features, new moves, new places, and even new characters to the party this year. So not only does this year's game look better, it plays better and has enough unlockable content in it to keep you playing for a very long time. But personally my favorite part is the new way that you wrestle. It's not just a fighting game with WWE dudes in it anymore. They have actually created a control system that makes it feel more like a wrestling game. So gone are the days of walking into the ring and just pounding the crap out of your adversary. Now you actually have to think about what you are doing and hope that your move trumps his… just like they do it in the real world.
NBA 2K15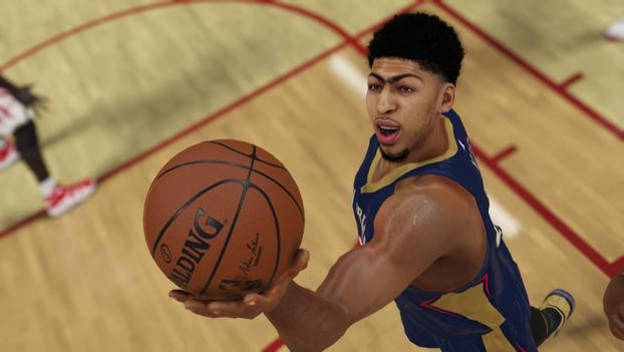 NBA 2K once again takes its annual spot on the floor. Bringing a world of new graphical content to the PS4 and XBO, this new edition is the best looking one they have put out yet. The control schemes have been re-tooled to be more player-centric and to give you better real-time control of your players. New modes have also been introduced. Coaching advice is just what it sounds like. You can get the low-down from actual coaches in the league as they will give you pointers to tighten your game. The upgraded career mode is one of the sleekest yet and the upgrade system is an excellent addition. And finally, my new favorite thing… the scanning system. That's right. You can scan your own face onto the head of a character in the game. It may be a small thing, but it is oh so fun.
DRIVECLUB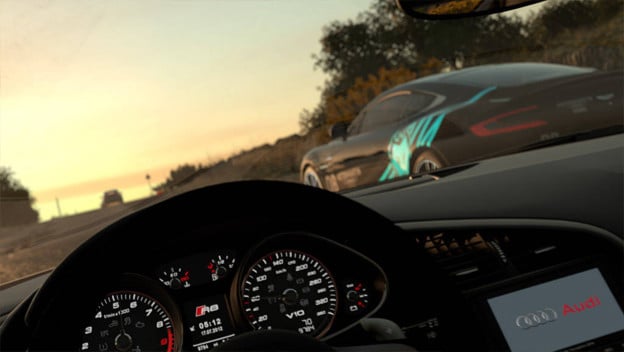 The racing game that I had hoped to play on launch day of the PS4 has finally come home. I'll admit, I had my reservations when I found out that the people responsible for the Motorstorm franchise was making a serious racing simulator. But what I found when I got it was a serious racing game that brings online competition to a new level that games like Gran Turismo have yet to achieve. As the name implies, you can build a club of up to six live drivers to complete online challenges and to just plain race your ass off. The graphics are incredible. Like, chunks of rubber bouncing off the road as cars race by kind of incredible. The controls are smooth, albeit a little counter-intuitive at first. But rather than giving you the more-is-more approach like GT , they give you three modes and tons of ways to race them.
The Evil Within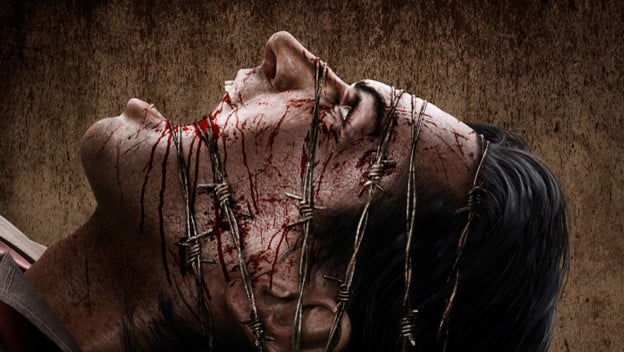 Two words. Holy sh**. I would be lying to you if I said that didn't nearly soil myself within the first few minutes of this thriller. After getting the bejeezus scared out of me playing P.T. earlier this year, I thought I was ready for whatever Evil had to offer. I was wrong. The opening sequence of this game is one of the more intense opening scenes that I have ever played through. They spared no one's feelings when they started making this one. They tap into every nightmare known to man and plunge you deep into it frequently. There are weapons, but the ammo is scarce. You have to scavenge whatever you can just to get by in this one. You can choose to fight if you wish, but you'll lose. If you get the drop on someone, kill them without hesitation, because believe me when I say that they will do the same to you. It's just an intensely cool experience throughout.
Borderlands: The Pre-Sequel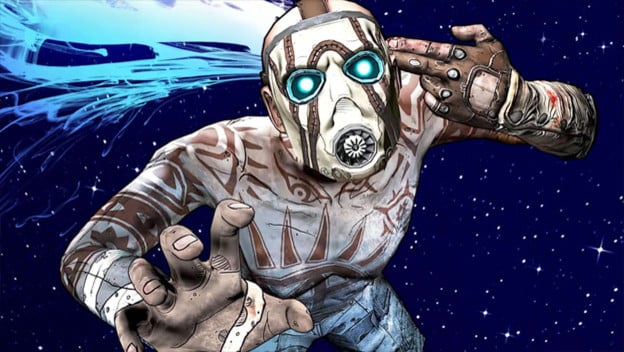 I am a huge fan of this franchise. I am all about a brazillioner more weapons and tons more wub-wub. Anytime I get to step into the Borderlands world I am a happy guy. This time, 2K decided to flip the script. In Borderlands 2 , you were trying to take Handsome Jack down. But in the pre-sequel, you work for him. The game pretty much follows Jack down the rabbit hole of madness as he seizes control of the Hyperion moon base on Elpis and proceeds to raise hell with it. The only gripe I have with this one is that the game itself really didn't change from the last two. I mean, they did add in low gravity physics in parts and they gave you freeze guns to play with. Yet all in all, the game itself is exactly the same as the others. Same campy humor, which I love. Same gameplay mechanics, which I think are fine but need an upgrade. If you're a fan, get this one. It may not be the best Borderlands ever, but it's pretty damned good.
Middle Earth: Shadows of Mordor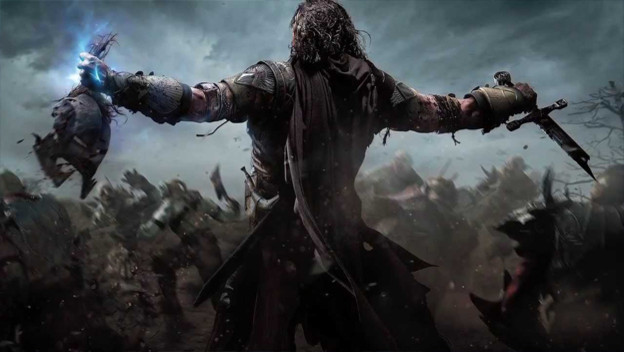 This is, without a doubt, is my favorite LOTR game ever. It takes place in the time between the events of The Hobbit and The Fellowship of the Ring . In it, you take control of a ranger named Talion, but this ranger is different from others. He possesses wraith-like abilities and seems far more badass than Strider ever did. You can customize Talion's look to your liking and change it as you go along. But my favorite part of this game is that it truly feels more like a Middle-Earth version of Assassin's Creed . At least that's the way the actual gameplay makes it feel. The action is tense and excellently unfolded as you play. The story is one that will pull you in and help you understand the times between The Hobbit and The Fellowship of the Ring . It follows a lot of details from Tolkien's The Cilmarillion and gives fans of the books a new and fresh look into the world that is Middle Earth.
Sunset Overdrive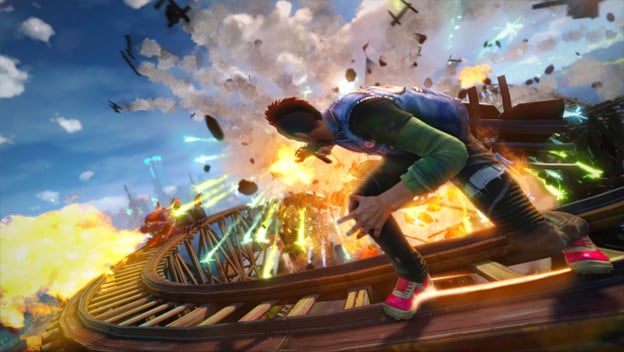 If I could describe Sunset Overdrive in just one word, it would be "Fun." The game drops you into a dystopian Sunset City in the year 2027. The world is controlled by corporations. Well, one in particular, FizzCo. Now, FizzCo has just released their new energy drink and it has had some interesting side effects. In fact, pretty much anyone who drank the stuff started to mutate into something altogether different. So you assume the role of a FizzCo employee who has been tasked with 'taking out the trash' in the wake of this release party. The coolest part of Sunset Overdrive though, is the way you are able to traverse the terrain in a nearly seamless fashion. You can use pretty much anything in the environment as a method of transit or transition. And the weapon sets in the game are not only awesome, but often hysterical. If you own and Xbox One, stop playing Destiny for just a few minutes and get this game. You won't regret it.