Getting a major PC setup is no laughing matter, if you want to be a serious PC gamers. While you have the benefit of perhaps not needing to invest in a whole new system each year, like someone with a console would, and could instead just adjust your hardware to update it, you may find yourself needing to invest more in peripherals. This means every few years, you might need to update your keyboard, mouse, headset, or other accessories to make sure everything around you is responsive and ready to go. If you're finding yourself at that point, it might be a good idea to turn to Roccat. a company keeping players in the game since 2006.
Roccat Alumic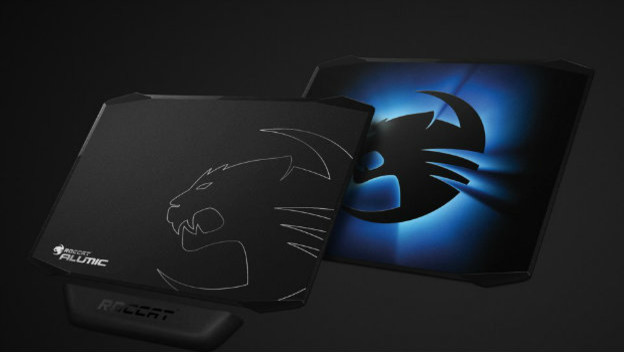 Let's start small, with the Roccat Alumic mousepad . Mainly, because everyone can always use another mousepad. Especially one where it is specifically designed to offer different sort of textures that can have an effect on gameplay when you use certain sides. If you are playing a game that demands swift, sweeping movements that are performed quickly, maybe because you are playing through the survival mode in Minecraft or are taking part in a puzzle game where speed might be more important than accuracy, the Alumic has a super smooth surface. If you flip it over, you have a granular surface that might be better if you are playing a game that demands more precision, say if you were taking on a sniper role in Call of Duty: Black Ops 4. This $39.99 mouse pad also has a gel wrist, to support your arm as you play, and an anodized aluminum core, which keeps the mousepad rigid and sturdy.
Roccat Leadr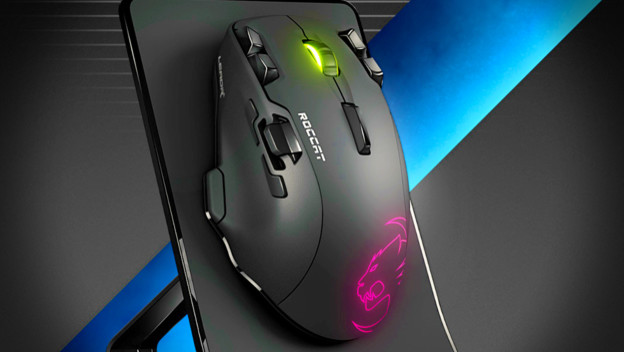 Let's say you bought the Roccat Alumic, but now think you need a new mouse to go with it. Well, the $139.99 Roccat Leadr might be a good idea. This is a wireless mouse with a 12,000 dpi Owl-Eye sensor, a 32-bit processor, 1000Hz polling ,and 2.4GHz data transmission that make it not only the equal of a wired mouse, but perhaps even its superior. It has 14 programmable buttons, which works with Roccat's Swarm software, and a 2D titan wheel. There's an X-Celerator analog paddle, giving you more control options with only one hand. It even looks great, since it has 16.8m colors with its two-level RGB illumination tech and can be displayed on its clearly-labled charging dock that you could say doubles as a display.
Roccat Juke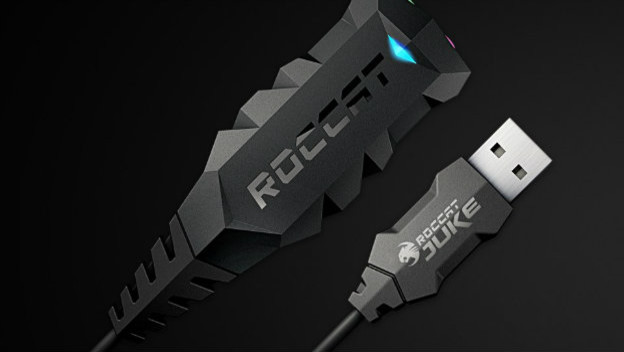 What if you want to improve your PC gaming experience, but don't have a lot of money to spend right now? Roccat has an accessory that can make your games sound better. For $19.99, you can get a Roccat Juke . This is a headset adapter that acts as a virtual 7.1 USB stereo soundcard, letting you use one of the stereo headsets you already own and head through it in a whole new way. It has a software suite, so every setting is just right, and it works with almost every stereo headset from most manufacturers. You plug it in, you fiddle with the settings so it sounds the way you would like it to, and you get to enjoy richer sounds.
Roccat Sova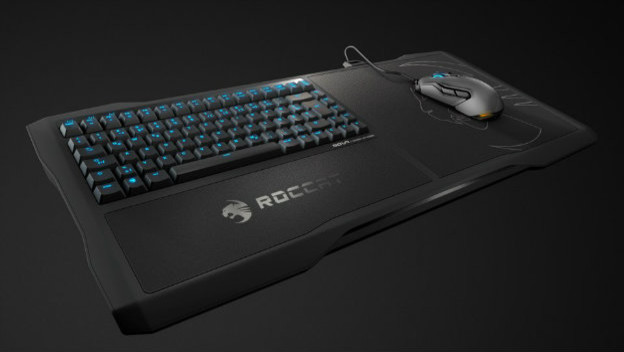 Finally, there's the Roccat Sova. This $149.99 keyboard is incredibly versatile. Not only could it be perfect for your PC setup, but some of your PS4 and Xbox One games will support it too. All of its keys have TTC mechanical switches, silent, Sova membranes, and backlighting, so you can be confident in every press. It works with Swarm, letting you set custom commands and make sure everything is working the way you want. It has a docking rail and app, letting you mount a phone and have extra control. There's even a built-in mousepad with a cable channel, in case you prefer a wired mouse. It puts everything within reach of your fingers.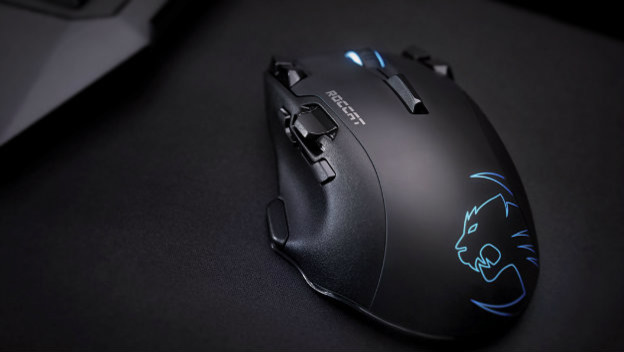 Roccat can seem like a company designed to accommodate a gamer's needs. With a product like the Roccat Juke or Alumic, you have a vvirtual 7.1 USB stereo soundcard or mousepad that could work with products from any manufacturer to make the headset or mouse you already own work better. Bigger purchases, like the Roccat Leadr or Sova, give you a whole new mouse or headset that will hopefully be meet your needs. There are a lot of options available, and doing your research before making a purchase could help your gaming in the long run.