Video games are just one part of the media universe. But every once in a while, it makes the cross-over into film, print media and even television. So we decided to count down ten of our favorite video game inspired, animated TV shows ever. Enjoy.
Where on Earth is Carmen San Diego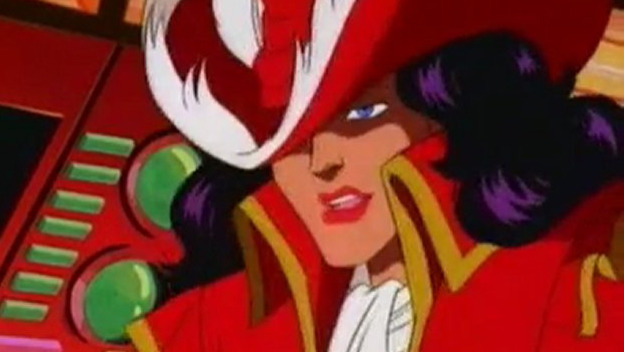 This is the only show in this list to have won an Emmy Award–Which is odd, since it was stacked against other powerhouse shows of the day like X-Men the Animated Series and Mighty Morphin' Power Rangers . But the oddity of its success goes deeper than just that. Every single episode's script was sent to Broderbund (the video game series publisher) for approval before it was ever put into production. The only other cartoon show to have as long of a run as Carmen San Diego is Pokémon . The only reason Pokémon is considered the longest running video game show is because of a few time gaps in production for Carmen San Diego . Regardless of all that, this show was still a powerhouse show that ended up dwarfing the success of the video game franchise. This is also the only show on our list that was more successful as a TV show than a game.
Pac-Man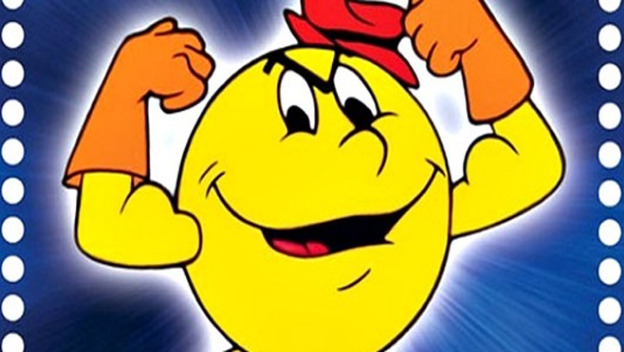 This is the oldest show on our countdown. It originally aired in 1982 and only lasted two seasons in its original form. But it did something that no other show had done to this point. It gave gamers who loved throwing their hard-earned quarters into arcade machines a chance to see and learn a little more about the reasons why they were playing the games at all. It gave what could have simply just been a puzzle-platform game a reason for existence. It gave gamers a story to go with the simplistic gameplay of chomping dots and avoiding ghosts. This may have only been the first run of a Pac Man TV show, but it wouldn't be the last. Multiple versions would follow this one. As the game franchise grew, so did the TV presence of Pac Man and his family. There are a great many who believe that were it not for this show and the subsequent ones, Pac Man may not have ever been as successful as it was at the arcades.
Dragon's Lair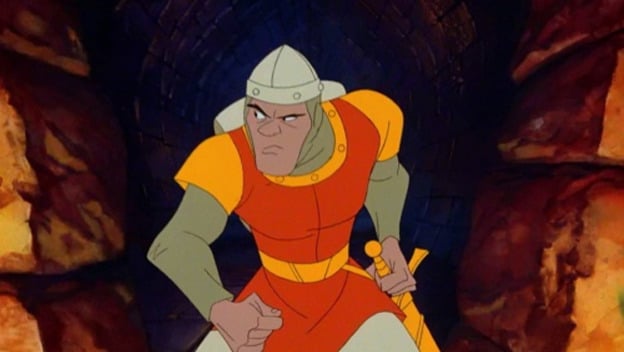 A lot of people may not know or just don't remember this. Dragon's Lair was actually a laser-disc video game that gamers could play using their laser-disc players. Much in the style of DVD-based games these days where you interact with the action on the screen by pushing buttons on the DVD remote, Dragon's Lair may very well have been the first game of this kind. It was exactly the same game as the arcade version, except you could play this one in your house. Which made staring at Daphne for uncomfortably long times a non-issue…since there wouldn't have been a line of gamers standing behind you waiting to drop their quarters in the machine as well.
The Adventures of Sonic The Hedgehog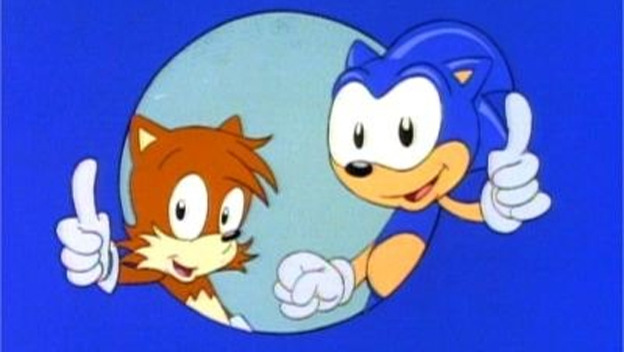 This show started in 1993 and ran 65 episodes before ending. It quickly became a Saturday morning staple for a lot of kids. The show was based on the characters of the Sonic franchise and followed Sonic and Tails through their adventures (and misadventures) trying to stop Doctor Robotnik. One of the things that was cool about this show was the fact that they portrayed Sonic as an extremely clever and crafty protagonist, while Doctor Robotnik and his minions, Scratch and Grounder, were portrayed more as bumbling idiots. This led to them rarely winning at anything and kept the show light-hearted and fun. And occasionally they would even give away tips to secret stuff within the Sonic games.
The Super Mario Bros. Super Show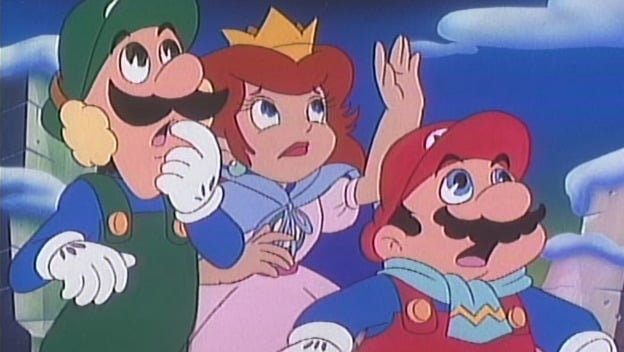 Ok, I realize that this show featured the live-action opening sequences that made Mario look like a complete idiot and Luigi like an aged moron. But once you got past the God-awful opening theme song, the show wasn't really all that bad, and it's the reason that I choose Toad on Mario Kart to this day. The show may not have had very much to do with the actual games themselves, but the show was fun and they did their best to stay current with pop culture at the time. A huge host of guest appearances by celebrities or parodies of those celebrities were ever apparent in the show. While it may have merely been a very successful marketing ploy to sell more games, it was also a fun show that gave a more full life to some of the characters that gamers had already grown to know and love. So it wasn't a total loss, even though it had Captain Lou Albano in it.
Earthworm Jim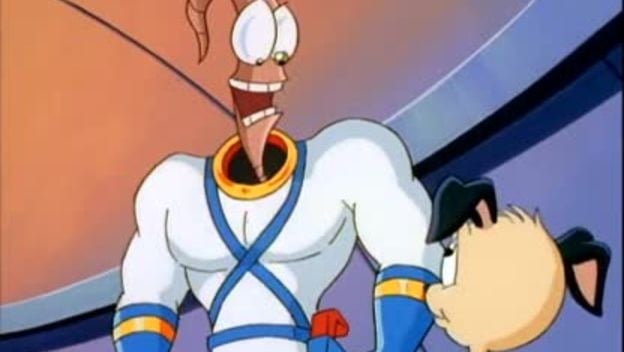 This game doesn't really have any middle ground for those who played it. I have personally only ever heard people say that they loved it or hated it. I've never really heard anyone say it was just "okay." That may have been one of the contributing factors to the short-lived nature of the animated TV series. It first aired in 1995 and by December of 1996, it was gone. The plots in the show only followed the video game story very loosely. It kept the canon of characters intact but took some liberties with stories and such. But essentially, it was the same. An earthworm becomes a superhero by jumping into his robot suit. Then he commences to pummeling anyone trying to steal his super suit. The best part was how the characters often addressed the audience directly as the action took place.
Pokémon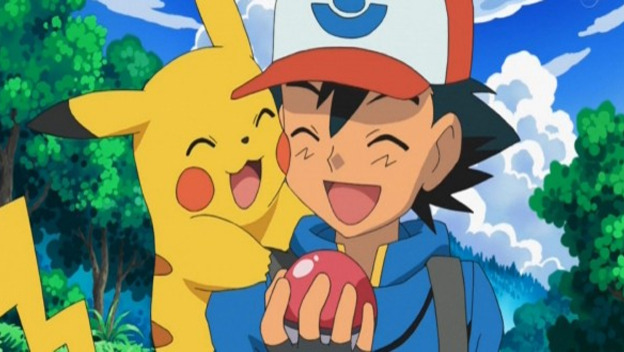 Pokémon is not only the longest running video game based cartoon series ever, it is also one of the only ones that continues to mix the canon of the video games directly into the plots and story arcs of the TV series. It has crossed networks from Cartoon Network to the WB and now appears on Disney XD. It has been the launching platform for story arcs that would be completed only in the games. It has introduced characters to gamers and taken them away. It has given life to the plethora of Pokémon that gamers chase after every year. This show has been the greatest boon to the sales of Pokémon games worldwide, but nowhere more successfully than right here in the good old United States. It originally started in 1997 and is still going to this day.
Megaman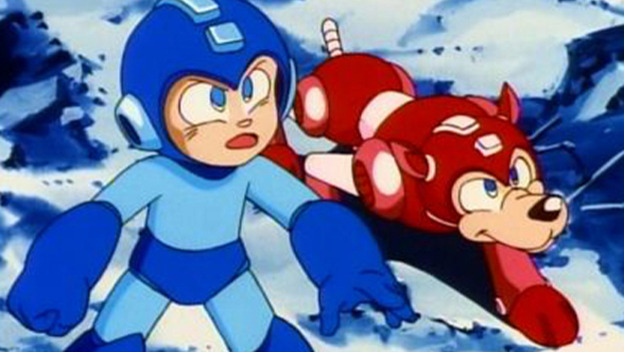 This one aired in 1994 and Capcom got it right. It gave Capcom a platform to launch new characters and tie up story arcs that may have gotten left undone in the games. It was a successful way to sell Mega Man games, that's for sure. The story starts out exactly the same as the original with Dr. Wily stealing Dr. Light's designs. But the show gives us even more of that story. We learned that Proto Man was originally a concerted effort of the two doctors, by Wily's guidance systems were flawed and he got pissed that Light was trying to revamp it. So he steals the plans and creates Proto Man on his own. This action lead Dr. Light to create Rock and Roll, of which Rock becomes Mega Man. The show was super fun and it gave gamers who were fans of the franchise one more way to hear the fuller stories of their favorite characters from the games.
The Legend of Zelda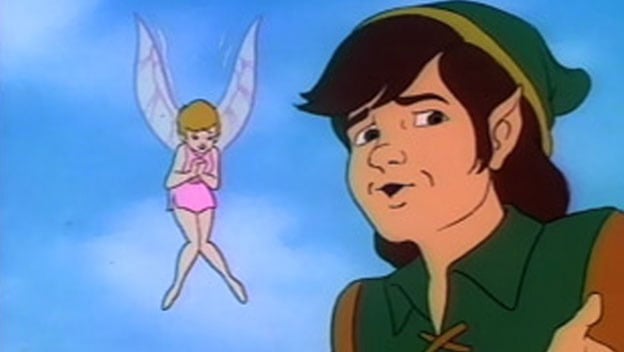 Sadly, this show only made it thirteen episodes before going away. But while it was around, it helped to flesh out the world of Hyrule to rabid fans of the game franchise. It followed the adventures of Link and Zelda as they attempted to defend Hyrule from the attacks and villainy of Ganon. But the real tragedy of this show was the awful writing. It reduced Zelda to a mere damsel in distress nearly every episode. The only character with any real guts in the show was Spryte, the fairy character created for the show to be Link's helpful companion in Zelda's absence. There were really only very loose references to the game itself, and the few story arcs that did involve anyone or thing from the games was very flimsy. That's probably the major reason why this show only lasted one season. Well, that and the fact that it was piggy-backed with Captain N: The Game Master , which was a much more well-received show until its cancellation.
Captain N: The Game Master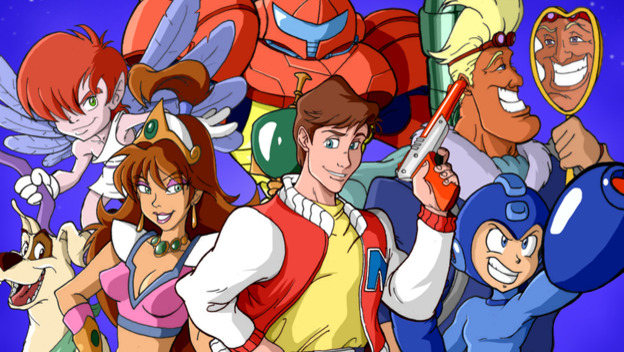 The reason this show scores the top spot wasn't because it was the longest running or best written or had the best animation of all the shows mentioned. It wins the top spot because of the sheer volume of characters from the Nintendo universe that it encompassed. If there was a title on the NES that was published by Nintendo, the characters of those games most likely made an appearance of some sort in this show. From Castlevania to Metroid, Punch-Out to Mario –nearly every character that you could find on the NES came to life in this show. They were all wrapped up into adventures within a virtual world where they all existed together and interacted with each other, no matter what franchise they were from. Oh, and then there was Princess Lana…can't forget her royal hotness.