Activision gets cozy with companies when it comes to games. There have been Call of Duty exclusivity arrangements for a while now. Call of Duty: Black Ops III was something of a cut-off point, with games before it having DLC as timed exclusives on Microsoft consoles before that and games after it being BFFs with Sony systems. Which isn't exactly great, but people grudgingly accept it. But with Call of Duty: Black Ops 4, Activision may have crossed a line and gone a little too far with its timed promotions. It all has to do with League Play.
In Call of Duty, there is a League Play system that allows them to play in Divisions and Series to determine their current league. It is akin to Ranked Play and is a way to determine how experienced and strong someone is. It has been a part of the series since Call of Duty: Black Ops II, but wasn't in Black Ops 4 at launch. Now it is finally coming, but Activision decided now was a good time to rely on, you guessed it, exclusivity. PlayStation 4 owners get to enjoy it in February 2019. If someone is playing on the PC or Xbox One, they have to wait until some as-yet-undetermined date. Frankly, it sort of sucks.
Now, in the past, these timed exclusivity arrangements have had to do with things that are largely optional. DLC ends up being released a month or two earlier on a certain system. That's okay. Yes, having new maps and continuing Zombies campaigns are important, but it isn't critical gameplay you expect from a Call of Duty installment. One system getting to play the beta a few days earlier or a couple days longer is a little discouraging, but a minor delay is easy to whether. All of those are manageable.
League Play being locked behind timed exclusivity is a much bigger deal. This is an actual mechanic and feature tied to progression that is being kept away from the greater audience. Instead, it is being shuffled away and only people on one console get to participate in it first. They get to learn its nuances, find out what works well, and start making names for themselves while everyone else has to wait. This is especially tragic in a game series that is an esport, where some might have dreams of possibly becoming a big deal and perhaps even playing this for a living.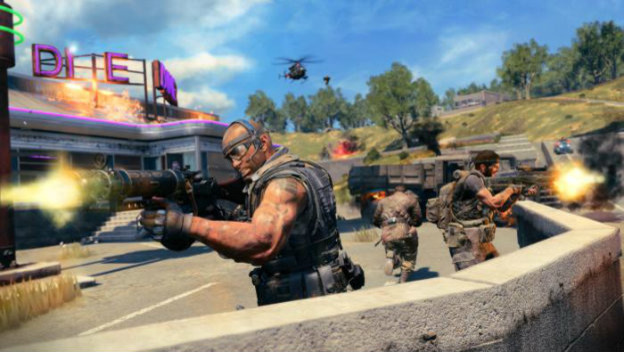 PlayStation 4 owners will be able to hop into League Play and be on top of things. They'll be able to better familiarize themselves with the Call of Duty World League ruleset before their Xbox One and PC counterparts. They will have more opportunities to test themselves against people who are at their same skill levels. They'll see the new, tighter ladder groupings, be able to try out the weeklong events, and enjoy rewards ahead of anyone else. It could end up feeling very discouraging for people who aren't playing on the "chosen" platform.
It feels like Call of Duty exclusivity is becoming more and more of a relic in a world where cross-platform play is being gradually embraced. When Activision makes a deal like this with Sony, where a League Play system is unavailable on other platforms while the PlayStation 4 gets it, may feel even more outdated and unfair. This isn't an optional addition. This is a feature present in many past installments that brings a lot to the table, and people can't be blame if they feel this is badly implemented.