Good old Cliffy B has finally revealed his latest gaming project. It's a free first person shooter called LawBreakers , continuing in the tradition of several other free PC shooters that you may have seen come out of countries like Korea. Bleszinski describes it as a "new FPS that's all about skill, not streaks" taking a jab at Call of Duty . It's set in a futuristic world where people have superhuman abilities and technology.
The story goes as such. The government runs test projects on the moon and, oops, blows it up. Our bad! Unfortunately, it turns out that the moon was largely responsible for moderating Earth's gravitational field. Now that it is gone, the field is all out of wack. Certain areas of the world experience super high gravity, and certain areas experience super low gravity, creating super dense death zones and floating islands all around the world.
But humanity rebuilt, using new technology to manipulate gravity, and using bioengineering to give humans the superhuman abilities that they need to survive in these wacky gravity zones. Civilization flourished and grew again using its new technology to adapt to the world around it. Then a bunch of people got together in gangs and started blowing stuff up. So now you have to blow them up! Forget all this gravity nonsense, it's time for cops and robbers!
LawBreakers tries to scale down the FPS formula that we have become used to. Usually, we think that more players are better in FPS settings, but LawBreakers lowers the player count to merely five on each side. Bleszinski said that the three main pillars of the game will be "gangs, guns, and gravity." The cast will be filled out with characters, each with their own unique abilities and guns, and each with their own allegiances, half of whom will be female.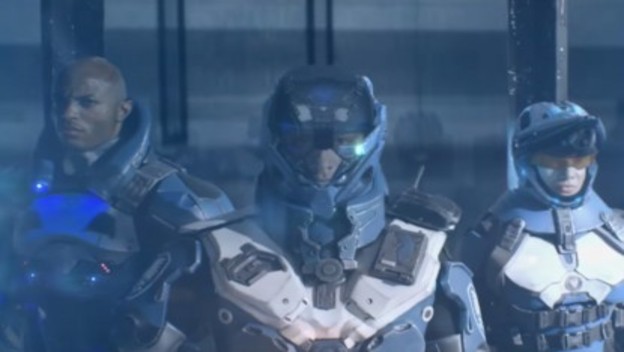 LawBreakers will be a free to play title. "Making the move to free-to-play games is all about maximizing the potential audience for your title while embracing where the industry is headed," Bleszinski has said in the past, and he's probably right. There is a large untapped market in the free-to-play genre, and as long as we get away from microtransactions and paying for power, free to play games like League of Legends can be wildly successful.
Many people have voiced skepticism over this new game. It will be published by Nexxon, which is known for free-to-play games such as Maple Story . However, these games are also known as being "casual" in quality. However, considering that Nexon games are also some of the highest grossing games in the world, and with Bleszinski working on LawBreakers , there is no reason to believe that the game will be of casual quality.
LawBreakers is scheduled to launch some time next year. This Friday, a brand new gameplay trailer will be unveiled. Stay tuned for more LawBreakers info.