Cross-play is the absolute thing people want, with more and more games and platforms offering the feature. Minecraft, Fortnite, Rocket League, and even smaller indie games like Wargroove offer it on the Nintendo Switch, Xbox One, and PC. Paladins even offers cross-play and cross-progression. It may be harping on it, but Sony is the one system that isn't exactly embracing cross-play yet. Worse, we are getting answers that don't always seem definitive or encouraging about it. It might even sound like doubletalk.
Consider recent discussions. At the Berlin IFA 2018 show in August 2018, Kenichiro Yoshida, the Sony Chief Executive, said, "On cross-platform, our way of thinking is always that PlayStation is the best place to play."On the PlayStation Blog in September 2018, where Fortnite and Rocket League cross-play was announced for the system, SIE President and Global CEO John Kodera said, "Following a comprehensive evaluation process, SIE has identified a path toward supporting cross-platform features for select third party content."
Most recently, in February 2019 Game Informer interview about cross-play, Sony Interactive Entertainment Worldwide Studios Chairman Shawn Layden said, "We're open for business on this one. All it takes is for publishers and developers who wish to permission it. As ever, just work with your PlayStation account manager, and they will walk you through the steps that we've learned through our partnership with Epic on how this works." Those are a lot of different messages in a very short time.
However, actions speak louder than words, and Sony's are not very positive. Consider the two games on the PlayStation 4 that currently offer cross-play. They're Fortnite and Rocket League , two of the biggest multiplayer titles out there. One is one of the biggest battle royale games ever. The other is an esports sensation that shows cars and soccer mix very well. But, Rocket League cross-play was only just enabled in January 2019, four months after it was even announced. Isn't it odd that so many months after the reveal, we aren't seeing more games all lining up to reveal people can all play together? There are two.
Also consider the state of other multiplatform games. I mentioned both Wargroove and Paladins earlier. Chucklefish and Hi-Rez studios, respectively the developers behind each one, has alleged that there is favoritism at play. Chucklefish's CEO, Finn Brice, said, "We made many requests for crossplay (both through our account manager and directly with higher ups) all the way up until release month. We were told in no uncertain terms that it was not going to happen." The developer has the feature enabled on all other platforms, allowing content sharing and multiplayer. With Hi-Rez, CEO Stewart Chisam, directed tweets at Sony that said, "It's time to stop playing favorites and tear down the crossplay/progression wall for everyone. We have Smite , Paladins , Realm Royale ready to go when you are."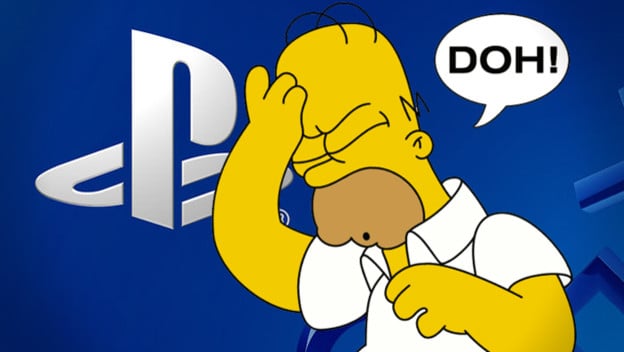 Both situations show companies are ready, but Sony is the one at fault. It is all a case of mixed messaging. Perhaps Sony realized the backlash it received back in 2018, when it was staunchly against cross-play and people railed against assertions that its console was the best and only option. Maybe it decided to only test the waters with the most profitable games. In any case, it is a situation where people aren't being told the exact truth, which is not a good place to be.
It's time to cut through all of the unknowns. Sony needs to go ahead and give people the truth. Is it only going to allow cross-play for the games that will most benefit it? Will it ignore it for games that might not somehow make it more money? Doesn't it realize this could hurt relationships with developers and publishers who won't like being lied to and with customers who know they could easily go elsewhere and get "better" experiences with games? This needs to end.