"We haven't done our best work over the last few years." When asked about first-party development in an interview with Fortune, Xbox head Phil Spencer was brutally honest about his team's output. Though Spencer has developed a reputation and respect for doing just that, it would be hard for anyone to spin their way to a different answer. It's been a bad time for Xbox's in-house games, and during a time when it's needed them more than ever before.
Let's look at the 2019 slate, which is really about as bare as it's been: Crackdown 3 , Gears 5 and Battletoads . The first was a near-universal disappointment after being in development for years, with a fun concept and the smart casting of Terry Crews lost in some abysmal writing and gameplay that felt about 15 years behind. The last is a small project with some very targeted appeal, and it's more likely to amuse you for an afternoon than fill a significant portion of your gaming year. Then there's Gears . Gears is probably fine, honestly! It's just not a whole first-party lineup by itself, and that's the sort of burden that's been placed on it this year.
This isn't exactly a recent problem. Last year's crop was perhaps more critically acclaimed (featuring Forza Horizon 4 , Sea of Thieves and State of Decay 2 ), but it wasn't exactly robust either. The reason's simple: Xbox just isn't built for this. After Microsoft's first console featured occasional hits like Halo: Combat Evolved and Fable surrounded by a wasteland of failed projects like Blinx: The Time Sweeper and Tao Feng: Fist of the Lotus , the company put a focus on supporting third-party development in the 360 years and it worked out well. That focus meant fewer internal projects, though, as more money went to supporting things like exclusive Call of Duty content. Meanwhile, even in its lean times, Sony invested in premier teams to keep its lineup stocked with quality exclusives. And when the winds shifted this generation, Microsoft just didn't have a bench to support it.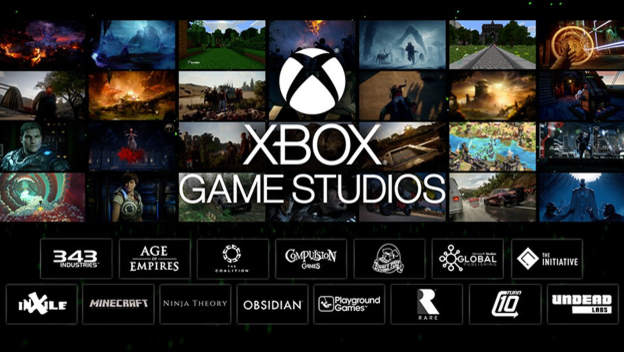 Which is why it's so devastating for the Xbox lineup when a game has troubles. When Halo: The Master Chief Collection takes years to get fixed. When Quantum Break isn't the multimedia sensation it was intended to be. When Scalebound runs into trouble and gets canceled. When executives have to make tough choices to launch the next box with games like Halo Infinite at the expense of today's players. Each individual release means too much when there are only a few, and when people are waiting so long between them that they feel like it's the Nintendo 64 era again.
This isn't news to most people, and it's certainly not news to Phil Spencer, who at the time was being asked about the screen-filling lineup of studios that have been recently acquired by the Xbox division. It's perhaps the best option it has, as the New York Yankees of the game industry: that it's easier to acquire proven talent than cultivate its own from within. It works to fix the symptoms of the problem, like droughts and the devastating effect of middling exclusives, rather than fixing the problem of Xbox's development track record itself. More projects, fewer problems. Usually, anyway.