A little while ago, the Xbox head of operations Dave McCarthy was quoted implying the death of separate consoles. This was at the cusp of the Scorpio announcement at E3 2016, and everyone was eager to talk about the promising console. According to him, "I think the really important thing for people to understand is the nut we've tried to crack here is ensuring we hit hardware innovation at the same time we ensure compatibility. That term of an upgrade is gone. We are wiping out those generational boundaries. As a gamer, it's pretty cool. Because then I know the games I buy and play today and the controllers I use today are going to work on that machine of tomorrow. And that's the real major step-change".
This concept has only been furthered by the Play Anywhere feature and Valve's recent announcement. During the developer-focused conference Steam Dev Days, Valve's engineer Jeff Bellinghausen stated that it would be releasing an update to its Steam Controller configurability options that includes support for the DualShock 4. Lars Doucet (a developer that presented with Bellinghausen) implied that it was only the reasonable thing to do, as the PS4 controller has "a lot of overlapping functionality with the Steam Controller [gyro and touchpad]" and that the company's new update would communicate directly with the controller, insuring that it would be "nice and reliable… when you use the PS4 Controller through the Steam API, it's exactly the same as a Steam Controller. You make the exact same API calls, you only get actions, not inputs, and the Steam API takes care of everything".
In addition, the PlayStation VR is compatible with all other consoles, as it can now work as a personal viewer for PC, Mac, Wii U and Xbox One – any HDMI source will do. Just set up the PSVR like normal and make sure the foreign console is connected to the PS4 via USB (it requires the Sony-specific handshake). In this case, the PSVR acts like your TV normally would, just cinema-size. Head-tracking mostly works, but there's a clear limit to how far you can go. This is pretty cool, especially with the Wii U, and certainly opens up VR to games you already own (even if it is quite limited).
Speaking of games, it's becoming more and more apparent that console exlusives (outside of Nintendo) are becoming a thing of the past. Microsoft's Play Anywhere, PC gamers, and the VR compatibilitiy can all attest to this. There will still be some exclusives based on hardware restrictions, but these games won't be in the majority. More so, I think we'd all be thrilled if we could play all of our favorite games on our preferred console. It would certainly cut down on costs if you didn't have to buy an Xbox for one game, and a PS4 for another.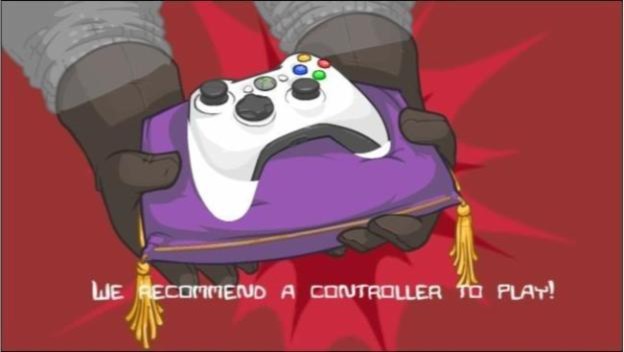 Could this be the progression towards the death of competing consoles, like McCarthy said? I don't think so. I would love the idea of the one console/system to rule them all, but it just isn't possible. Capitalism isn't going to die anytime soon and frankly, with the way our world works right now, capitalism is the only way we can get true innovation. We need the console wars to cater to different peoples' needs. PC gamers are the tech-savy customers, who want the best of the best. Sony, Xbox, and Nintendo fans go for the games and whatever technological gimmick appeals to them per console. As much as each of these companies have tried to be The One, this compatibility only serves whoever is instigating it. Steam is expanding its user base by allowing PS4 controllers, Microsoft is ensuring that all Xbox users have Microsoft everything (a very Apple move), and the PlayStation VR is just adding frosting to the PS4/PS4 Pro cake. Basically, take all this dreamy compatibility across consoles with a grain of salt – each of these companies are in it for the money, not a socialistic version of playing nice together because they want to.