Ubisoft is one of the biggest companies in gaming and, for its size and stature, one of the most turbulent. It has come a long way since the days of the original Rayman and is now one of the biggest producers of third-party AAA blockbusters. That said, 2019 was been a bit rough for Ubisoft. While it's true that 2019 may have been a striking low point following so many previous victories, it seems like this year is merely a bump in the road. Ubisoft does have some things to figure out, but as we head into the next generation, it seems to have a pretty loaded lineup for the PS5 and next Xbox.
First, let's get the bad stuff out of the way. Leading up to some of Ubisoft's recent victories, the company's founders were fighting a corporate takeover. This was some real tooth and nail stuff, at least as far as French corporate politics are concerned. A massive media company (Vivendi) was slowly trying to buy shares, all the while swearing it wasn't doing what it was obviously doing. At the same time, Ubisoft's flagship series were struggling to maintain momentum. After some big adjustments, most things got back on track and Vivendi took its conglomerate tendrils elsewhere.
Assassin's Creed and Far Cry have had a great time, and even Ubisoft service games For Honor and Rainbow Six Siege have had some really cool groundswell success. 2019, the second big off-year for Assassin's Creed , was looking pretty good. There was The Division 2 , a new Far Cry spinoff, a new Ghost Recon , and even a new take on Watch Dogs . That last one was delayed, and the other three landed with more of a whimper than an impact.
The Division 2 reviewed well, Far Cry: New Dawn hit softly with lukewarm responses from everyone, and the less said about Ghost Recon: Breakpoint the better. That team's heart was in the right place and it had some interesting ideas, but they didn't mesh well and nobody really cared outside of the niche dedicated fans. Meanwhile, while most critics and fans really liked The Division 2 , it didn't sell particularly well. Ubisoft's most recent financial report noted underwhelming sales for that, and Breakpoint seems to have more or less bombed. Other than Just Dance 2020 , which is what it is (and that's totally fine), the company is pretty much done until 2020.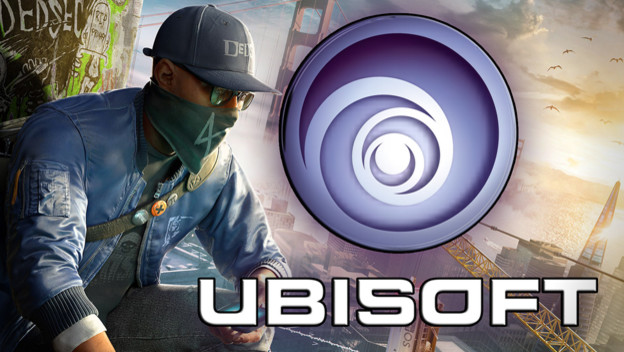 But next year is looking like a hell of a doozy. Ubisoft has at least four big games slated for 2020. Any of these titles could still get delayed, but most of them already have. It's a safe bet to assume they'll arrive within the year, since Ubisoft has enough muscle to run a mostly smooth ship. The list of new games includes Roller Champions , Skull & Bones , Rainbow Six Quarantine , and Watch Dogs: Legion . While most of these games are floating around wild card territory, there's no denying the legitimate interest in all of them. Rainbow Six is riding high, and Legion previewed well at E3 2019. Roller Champions also had a lot of positivity surrounding it. The biggest unknown is Skull & Bones , which seems like a big ol' "your mileage may vary" sort of experience.
We even have an idea of what else is on the way. We're going to see what the Assassin's Creed: Origins team has been working on. That's practically a guarantee, with the usual E3 reveal and holiday release date for such games. There's a chance that series could be rolling into next-gen hardware as a launch title, but that's exactly what's happening in late 2020. It's going to be a big year, and Ubisoft is once again in a position to usher in the new console generation with some big games. 2019 was rough for many reasons, but I'm looking forward to seeing how it goes in the next several months.