You know, video games have gotten into this rhythm and way of thinking that bigger is better. Whether its graphics or online play or even weapons within the game itself, developers have made us believe that we need a bigger and better gun than the other guy to get ahead. But the truth of it is that there have been a great many weapons in video games that have been equally as devastating as the big stuff, but were far simpler and easier to implement. So I thought it might be interesting to take a look at a few of these less-than-fancy weapons that get the job done equally as well. These weapons may not be the most amazing, shiny, awesome or even well-constructed, but if used properly (or improperly in some cases) they will become the manifestation of your enemy's worst nightmares.
Crowbar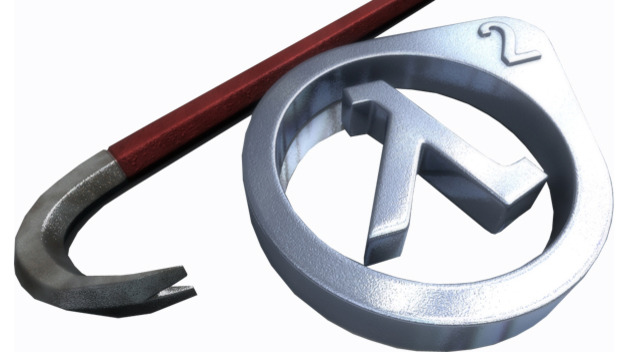 In Half-Life you are given the ability to use a lot of high-tech, crazy cool weapons. All of which you use to varying degrees of effectiveness. But sometimes it's just good to get down and dirty and seriously low-tech sometimes. Enter the crowbar. Gordon Freeman's name had become nearly eternally linked to this weapon. So much so that when gamers talk about using a crowbar in a game, most of us know exactly what game is being referenced. And to those of you who have never played Half-Life ? Shame on you.
M6D Pistol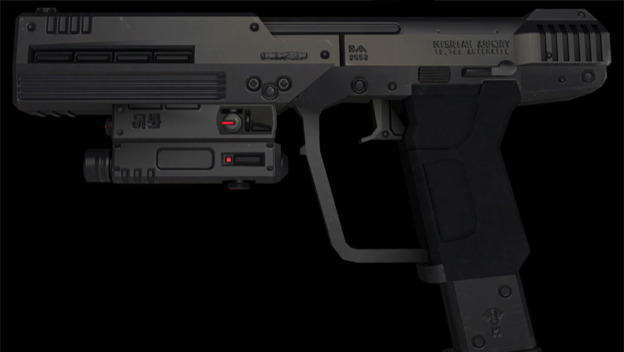 If you don't know what this is, you have obviously never been on the receiving end of the insane amounts of damage this little piece of hardware can inflict. In the original Halo , this weapon was king among its peers. Even though you had rocket launchers and shotguns and plasma grenades at your disposal, the absolute go-to weapon of this game was the M6D. It had a scope and It could drop nearly any enemy in the game with just a few well-placed shots. Sadly, every game since then that has featured the M6D uses a very watered-down version, but to truly experience this weapon's insanity, fire up the original Halo and get to killin'.
2×4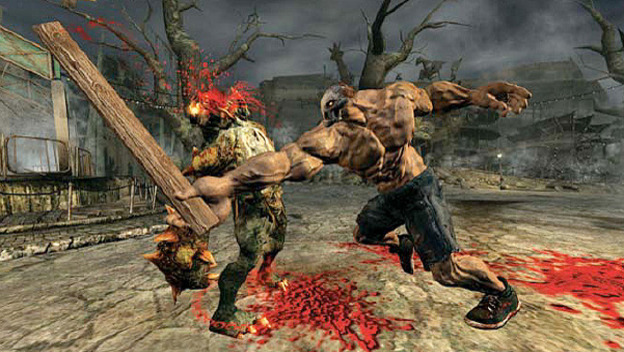 For those of you who have played Splatterhouse , no matter the version, you know that the concept of keeping things simple is a common theme. You primarily use your fists to pound the flesh off of the oncoming hordes of baddies to try and save your girlfriend. But on occasion you just have to get a little more insane than normal, and that calls for a weapon with a bit more 'oomph.' That's where the 2×4 comes in. When that undead corpse you just crushed starts spewing smaller enemies out of its chest, grab your favorite chunk of milled timber and start pounding.
Fiber Wire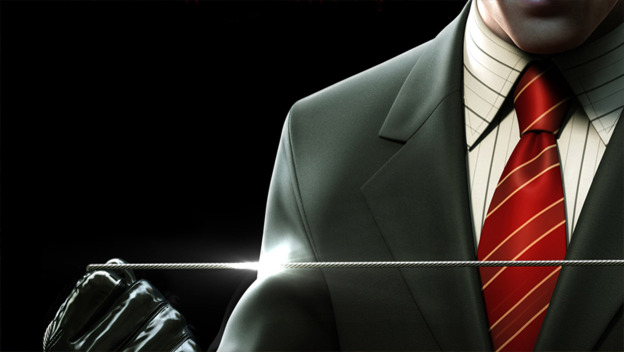 I have heard that it is entirely possible to beat several of the games in the Hitman series with nothing more than this bit of string with some handles on it. I have not personally done this, although I have racked up my fair share of kills with this silently elegant instrument of death. The concept is very simple. Sneak up behind your mark undetected, then quickly flip this small bit of fiber wire over their head and around their neck and quickly cut off the blood supply to their brain causing near-instant death without very much sound, so as not to alert the other enemies in the area to your presence.
Severed Hand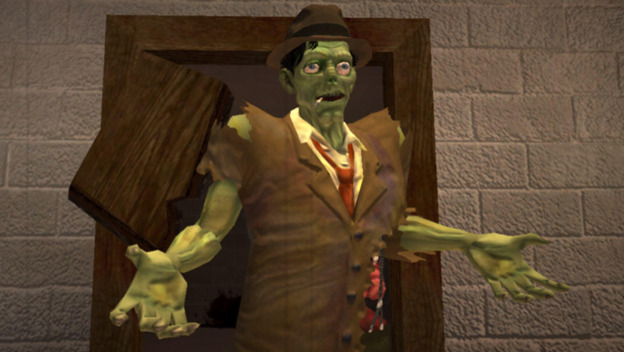 For those of you who have had the distinct pleasure of playing Stubbs the Zombie , you know very well that Stubb's hand can be a formidable weapon. Not just while it's attached either. One of the cooler things about Stubbs is that he can use his own body parts as weapons. He can toss his guts at an enemy and detonate them on command. He can pass gas and knock people out that are standing near him. And you guessed it, he can remove appendages and use them as weapons. The best part about the severed hand though? You can control it once it is removed and even control NPCs with it once you grab them.
Excavator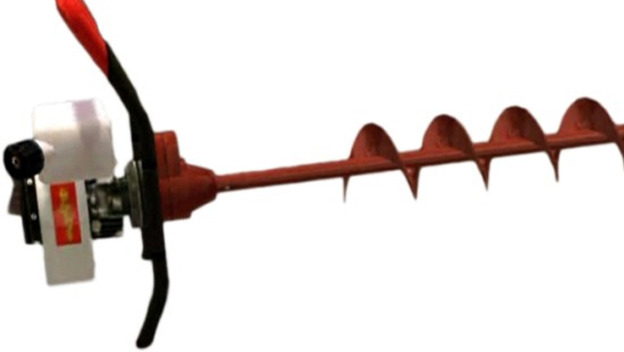 For anyone who has ever had to dig a post-hole for a fence, you know that it is a total pain in the ass to use and old school post hole digger (a tool that works like backwards scissors to dig cylindrical holes in the ground ). Sometimes it is much better to use a gas-powered auger, or excavator to get the job done. But our old buddy Frank West has figured out a wholly new and innovative use for this common construction appliance. In Dead Rising , Frank uses it to skewer a zombie and then fire it up, spinning the zombie around the auger's bit so that the limbs of the sinning zombie starts taking out any nearby zeds as well. When he's done, he just tosses the undead refuse off the excavator and gets ready for the next wave.
Taser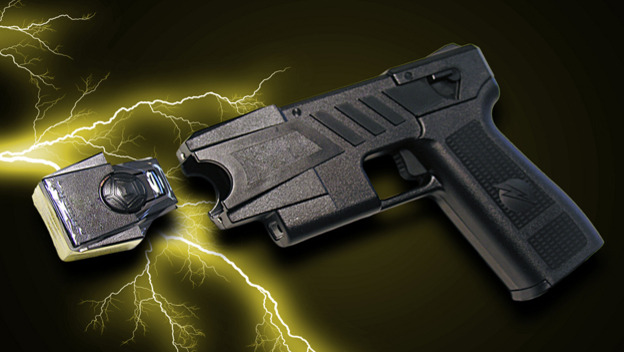 If you have ever been unlucky (or dumb) enough to be hit with this double pronged shock box in real life, it is no fun at all. It causes nearly every muscle in your body to contract in ways that just weren't meant to occur naturally. But in Syphon Filter , this little battery operated wonder-weapon had a nasty little secret. In real life a taser has a limiter on it that won't allow the voltage being displaced throughout your victim's body to exceed a certain limit. In Syphon Filter , no such limiter exists. Once you start zapping someone, all you have to do is hang on and watch the show as they convulse, scream, and eventually burst into flames. Simple and effective, even if it's a little messy.
Plastic Bag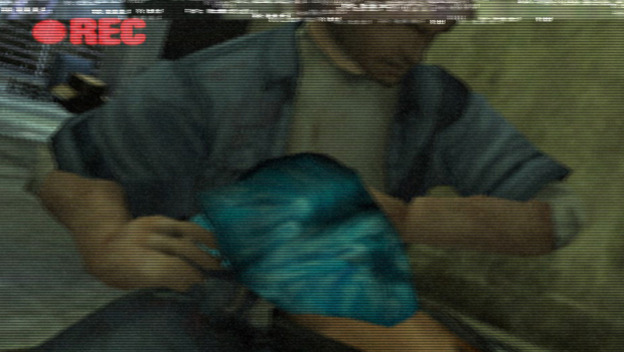 Splatterhouse may have been a violent game in and of itself, but when it comes to sheer evil in its presentation of murder and mayhem, look no further than Manhunt . And if you need more proof just take a look at this 'weapon' and all you can do with it. People may use paper bags to assist when they are hyperventilating due to anxiety or some such nonsense, but in Manhunt the plastic bag is used for one thing only…murder. Much like the garrote wire from the Hitman series, this weapon doesn't really require as much sneaking to employ and it is far less elegant. You simply drop it over your enemy's head and hang on until they suffocate themselves from the struggle. And if you think this is messed up, play the rest of the game.
Chainsaw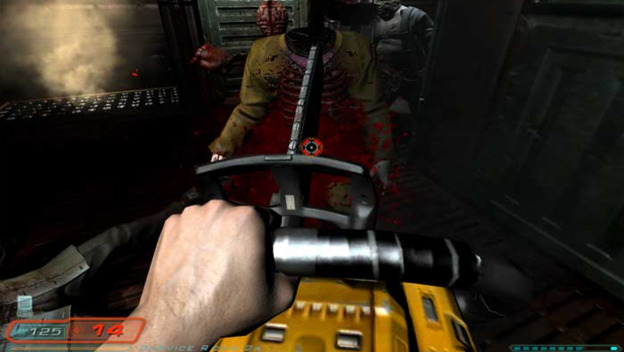 This weapon has appeared multiple times across multiple platforms and franchises, but the very first place this gem of a weapon appeared in gaming as in the first Doom game. Up until its appearance, gamers were used to watching their bullet count and maintaining ammo stores so as not to run out at a critical moment. But once they discovered the joys of wielding a chainsaw that used no ammo (and apparently no fuel either), gamers were treated to hours of bloody mayhem. And while there were definite risks to getting up close and personal with your enemy, it was obviously a match made in Hell…you know, since there have been chainsaws in nearly every horror title since then.
Dragonshout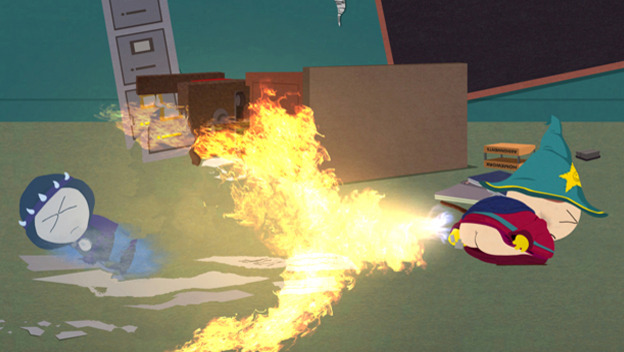 The simplest and most effective types of weapons are the ones that require no ammunition, no repairs, no upkeep and no need to build them. They are like air…well, actually this weapon is air. Air expelled from your ass. In South Park: The Stick Of Truth the dragonshout is the first of many "spells" that you are taught by The Grand Wizard, who also happens to be Eric Cartman. He teaches you how to imbibe air into you anus, hold it to build pressure and then release it in a weaponized form. As you progress through the game, various versions of the dragonshout become an invaluable ARSEnal of weaponry at your disposal. Without it, you would surely fall to your enemies. But with it, you not only gain a powerful weapon set, you get a whole lot of laughs as well. Dragonshout!