On the Sunday morning before E3, fifty people in Orlando were ruthlessly gunned down by a man with a violent history; a man who should never have been allowed to own a gun. Most of them were members of the LGBT community; of my community. I am sad; I am furious; and needless to say, my heart wasn't entirely into E3 this year.
During the show, it was heartening to see so many members of the game industry, one of my other communities, wearing rainbow ribbons and taking a moment to say they care and to stand in solidarity with LGBT people. There are plenty of us in the game industry, too. Still, I found myself cringing a bit when I watched some game trailers that reveled a bit too much in the ol' ultraviolence.
I'm not a huge fan of ultraviolence at the best of times, but this year's parade of gun-happy games really hit a sore spot in my heart. In particular, the Dead Rising 4 trailer, which was aiming for cheeky, struck me as unnecessarily callous and cynical. Of course it was created long before last week's tragedy, but still, I think as a community we can do a bit better than Merry Christmas giant flaming dead zombie piles.
This isn't a new feeling for me, and I'm hardly the first person to express it. Braid and The Witness developer Jon Blow took to Twitter last week to mildly suggest that perhaps it's a bit wrong that so many of our games entertain the fantasy of being a mass murderer. He was, of course, almost immediately shouted down by crowds of defensive gamers.
Like Blow, I'm not suggesting that we ban violent games. Frankly, I would far rather people play around with virtual weapons than real ones, and bans tend to have the opposite of the desired result, anyway. All I'm suggesting is that as gamers we take a few steps back every once in a while. That we look inside ourselves and think about why we enjoy the games we do. That we remember to have empathy for the millions of victims of real violence around the world.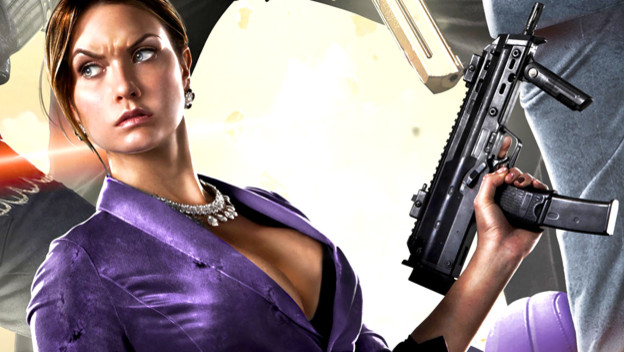 I do worry that our love of guns in video games bleeds over into our real-life opinions about guns, especially when I hear young men say that they're really "into" the kinds of mass-killing automatic weapons that are often seen in video games. Sure, these gamers aren't going to pick up an AR-15 and start shooting people just because they played with one in a game. But does loving an AR-15 in a video game shape political opinions? Does it contribute to negative opinions toward gun control legislation? I feel like that's something we should think about and talk about.
I don't think violent video games cause real life violence; I honestly don't. However, I do think that, especially when we fail to think about them critically, they contribute to a culture that worships the gun far more than it should. That's why I want all of us to have fun with our games, but also to remember to step back from our hobby sometimes. To think hard about the gun issue as it affects us in real life, separate from enjoying guns in our games. And, if we feel defensive as soon as somebody asks an honest question about violence in games, to ask ourselves why. Maybe that defensiveness stems a bit from discomfort over how we enjoy our hobby? Maybe we should think twice about the level of violence in the games we enjoy.
I don't think that's too much to ask.