Google Stadia is a hot topic, but not in the traditional sense. Most of the news about Google's ambitious game-streaming service hasn't been very positive. From an unimpressive library to tech issues and slow feature rollout, launch has been a bumpy ride. There have been good things too, and those stories are equally attended to. Just look at any news aggregate site and you'll see anything Stadia-related jump up as it's breaking. But why is that, if so much of the discourse surrounding Stadia is negative? Why does Project xCloud get so much talk when it's another one of those? Despite how controversial these services can be, I think there's a vested interest in them because we want them to be great.
Stadia and other game streaming services do some pretty tremendous things for gamers. Stadia in particular is a great example, because now the service itself has a version you can use for free. You still have to buy the games piecemeal, but the platform itself has no cost beyond your internet connection. And since internet is basically a utility at this point (it should be all the way), you don't really see that as a cost directly tied to Stadia. It's basically a console, without a console you have to sink hundreds into unless you want to pay the monthly fee for extra games and 4K streaming.
It isn't just a free console – it's a free console that runs PC games at super high settings. I can open Stadia up on my dinky, little Chromebook and play a version of Final Fantasy XV that looks and runs so much better than it does on my PlayStation 4. That's truly remarkable, and in theory is a technologically impressive way to get into AAA gaming at a price point much lower than consoles, and several factors cheaper than high-end PC gaming, especially. The only barrier to entry here is (besides the individual cost of games) internet speed. Stadia can and will "crash" and lag if your internet connection isn't fast or stable enough.
Consternation over Stadia and other streaming services like GeForce now or console-based options is largely about infrastructure, with a little "we want gaming Netflix" on the side. Both of these issues are legitimate, and have roadblocks that exist outside the realm of these platforms. Google can't fix licensing issues or America's shoddy internet service providers. But if these two factors were removed, Stadia could be a gaming platform that not only appeals to techies who love impressive software, but people who want to experience gaming on that level but don't have the budget for it.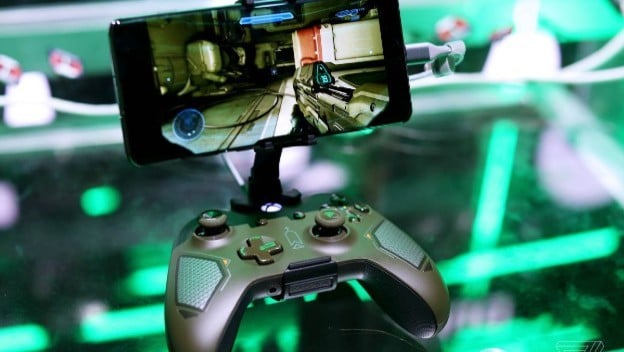 That's why it feels like Stadia gets so much attention despite the mixed feelings, and why upcoming services like xCloud do as well. People have plenty of hangups about streaming games, especially in North America. Full price games, lag, and other factors make sure of that. But I feel like despite that, people still deeply want services like Stadia to work the way their creators want them to. Streaming games without needing expensive devices, to whatever household platform you have regardless of power, is a pie in the sky dream that is as real and achievable as can be today. The demand is there; we're just waiting for all the kinks to get worked out.