There are certain things that help when trying to stream or record games. Of course, picking relevant titles, having capture cards, investing in a good headset, and bringing good energy to the table are all only part of it. Another element is putting yourself in a good light. That is, having a camera that does a good job of capturing you so your audience can see you. Getting one that could be right for you could take some time. However, looking into a Logitech StreamCam or similar camera could be a way to give yourself a better start.
The Logitech StreamCam is, of course, a webcam that is capable of capturing 60fps video at either 720p or 1080p, depending on what you want or need at the time and if you have connected it to a USB-C port. Once it is mounted, you can have it offer landscape or portrait perspective recording, to have you properly centered and oriented for any situation. (This way, you're ready for streaming, phone calls, or recording.) Once you have it set up, you can do some image adjustments in the source tab to work on brightness, contrast, auto focus, and white balance.
What's real nice about the Logitech StreamCam is that while you are setting all this up, you have opportunities to go a bit further when working with it. Both borders and transitions are covered in its software's scene effects. You can also choose some live text overlay and determine how long it will appear, the color of it, the alignment, its background, and its font. Some filters can also be added to one of two different sources. Once you get going, you can choose how the camera angles and zoom will work, though you can also have auto framing use its facial tracking technology so you can focus on playing the game and not worry about being a camera person too.
But, since you're here at CheatCC, you might be wondering about the gaming and streaming element. How do you use the Logitech StreamCam to help get your face out there to your fans? Well, fortunately, it works easily as a source for different platforms if you use free programs like Open Broadcaster Software or XSplit Gamecaster. Each one, when used on a Windows PC, lets you stream. There's no need to use a complex encoder. You can keep using your mouse with your game and not worry about using it for controls. You can even set specific profiles for when you are streaming on Twitch or YouTube. And, if you're going to stream at an event somewhere, you can save your profiles online and use a Logi SSO, Facebook, or Google account to have your settings everywhere.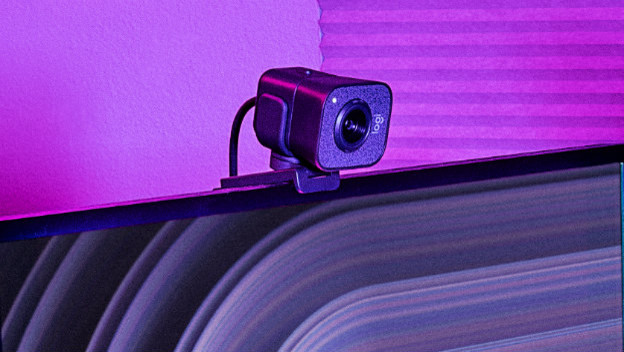 The only other thing to worry about is the cost. The Logitech StreamCam isn't a terribly expensive model, considering the features it offers. It costs you $169.99 for the device, which launched in February 2020. This gives you a white or black camera with full HD glass lens, 79 degree (diagonal) field of view, 10cm to infinity autofocus, an LED to let you know when it is recording, and a built-in dual omnidirectional mic that even has measures to help reduce unwanted noise and focus on you.
The Logitech StreamCam is a sound camera to help get you on your feet. You could use it for recording videos. It could be your buddy for when you're streaming games on Twitch or YouTube. Of course, this is also a camera you could rely on when getting in some facetime and talking to people online. It has a lot of easy to enable features to keep you centered and looking good. It's a practical product that offers options.