Gears of War has come to be associated with the Xbox 360 as one of the iconic console exclusives. If you went to E3, you played Gears of War at the Microsoft booth. If you bought an Xbox 360 bundle, you were probably getting Gears of War (or maybe Halo ) inside it. It's a game that Xbox 360 owners loved to hold over the head of PS3 owners from early last generation. But guess what, it's not a Microsoft game… or at least it wasn't a Microsoft game until recently.
You probably know that Epic Games developed the Gears of War franchise. But, believe it or not, they also owned the franchise as well. How in the many layers of video game hell they managed to strike a publishing deal with Microsoft that allowed them to retain the rights to their own IP, we will never know. Regardless, Epic could have jumped ship at some point, bringing the Gears franchise with them, and Microsoft couldn't do anything about it. Well, they couldn't do anything about it except buy the IP from the studio, which is exactly what they did.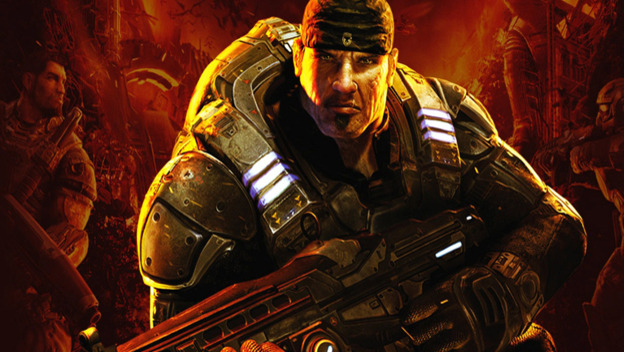 Microsoft announced today that they will be acquiring all of the rights to the Gears of War franchise. This includes all rights to existing and future games. It also includes rights to Gears of War merchandise and "entertainment experiences." So Microsoft can now make that Gears of War Saturday morning cartoon that you have all been waiting for! Official terms of the sale were not made public.
Microsoft's Black Tusk studios will be taking over development on the Gears of War franchise. The franchise will still use Epic Games' Unreal Engine and Microsoft has said that they will allow Epic to "collaborate Closely" to make sure that the quality and tone of future Gears of War games are up to par. Microsoft will announce further plans for the Gears of War franchise in late 2014.
"Epic Games has reached an agreement to sell the Gears of War intellectual property rights to Microsoft. We're very proud of the franchise we built in close partnership with Microsoft over the past decade and are happy that this agreement enables Microsoft to forge ahead with the Gears universe on their industry-leading platforms as Epic concentrates its efforts on new projects," Epic founder and CEO Tim Sweeney said.
On the upside, several Gears veterans, like Rod Fergusson, will be joining Black Tusk studios for the future of Gears . "Black Tusk has assembled a world-class team with deep experience and passion for the shooter space, and specifically the Gears of War franchise," Microsoft Studios executive Phil Spencer said. "I am extremely confident that under the leadership of Hanno Lemke, Rod Fergusson, and our other leaders in the studio, Black Tusk is well equipped to take on the future development of the Gears of War franchise."
And what of Epic Games? Well they are still working on Fortnite, a hybrid between Left 4 Dead and Minecraft . Unfortunately, we haven't heard much from the Fortnite project in quite a while. Maybe we will hear more about it at PAX East this year.
Source: Gamespot