It's time to kick out the old and bring in the new: We've experienced all that 2012 has to offer, we've opened our gifts for the year, and we need something to look forward to. Fortunately, this is set to be a great twelve months.
So here are twenty-five games on our radar for 2013.
GRID 2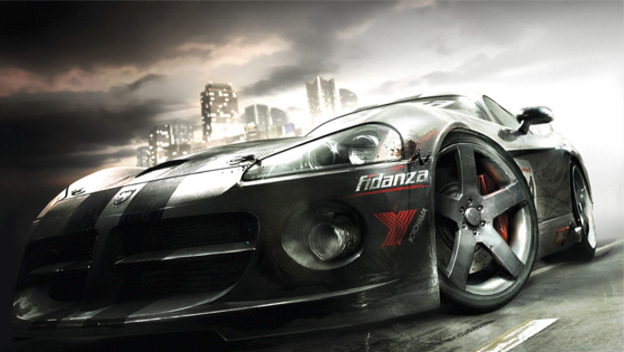 Codemasters (the folks behind DiRT) are masters of racing, and it's been five years since the original GRID hit shelves. The developers say they want the sequel to be accessible, so don't expect a straight-up simulation, but the game is sure to include somewhat realistic handling—and great vehicles, ranging from old-school muscle cars to modern speed demons. This title should provide fast and exhilarating racing for fans of the genre.
Amnesia: A Machine for Pigs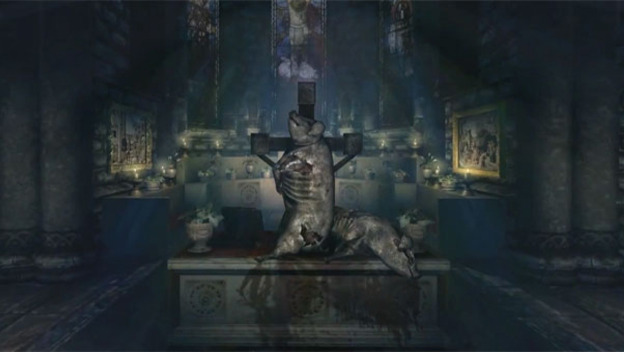 Amnesia: The Dark Descent was a game that, quite frankly, scared the pants off us. So what happens when an indie studio winds up making a massively successful hit like this? Well, they get to work on a more refined, higher budget sequel. If A Machine for Pigs can prove even half as scary as its predecessor, we're going to have nightmares for weeks.
Star Trek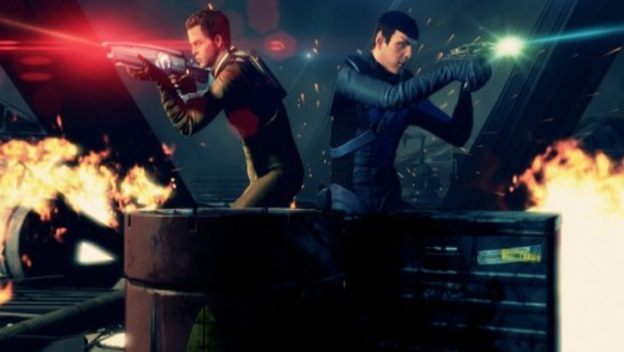 We know better than to get our hopes up over movie tie-in games, but everything we've seen of the upcoming Star Trek game promises a high-quality, insanely cool experience. Set between the events of the two J.J. Abrams films and sporting a plot that's been described as "a bromance in space," we're actually quite looking forward to this action-packed title.
Total War: Rome II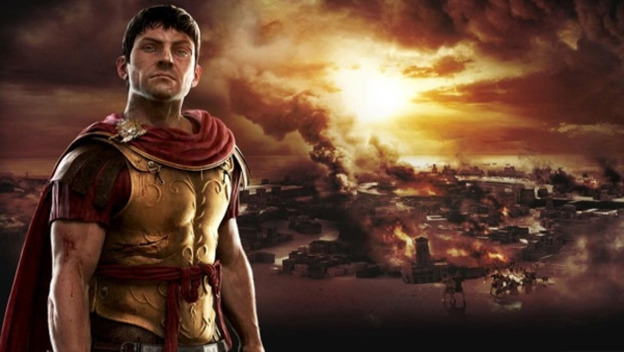 The Total War franchise evolves with every game, and the changes are not always popular—but recent entries have earned the widespread approval of gamers and critics alike. Anyone who likes a blend of big-picture strategizing and small-scale battle tactics should keep an eye on this next entry, which will return to the setting of the 2004 iteration, offer a bigger world, and expand the role of navies. This will be a must-play for strategy fans.
The Walking Dead: Survival Instinct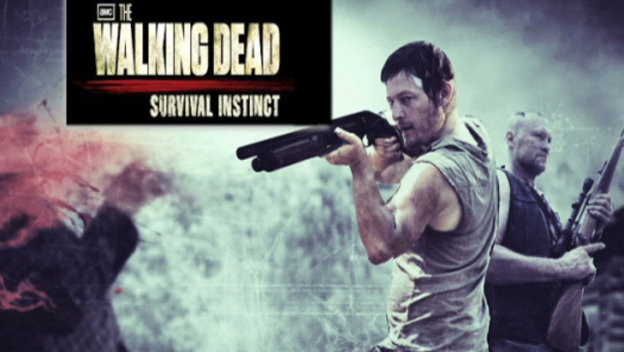 Of course, The Walking Dead comic book series has already spawned an AMC TV show and a surprisingly popular point-and-click-style adventure from Telltale. Can lightning strike again, in the form of a first-person survival horror title? Anything is possible, and the developers are promising a great story (a prequel based on the comic books) with gameplay that won't reward you for running and gunning. Fans of Resident Evil and Dead Space, not to mention fans of the TV show, will want to give this a shot.
SimCity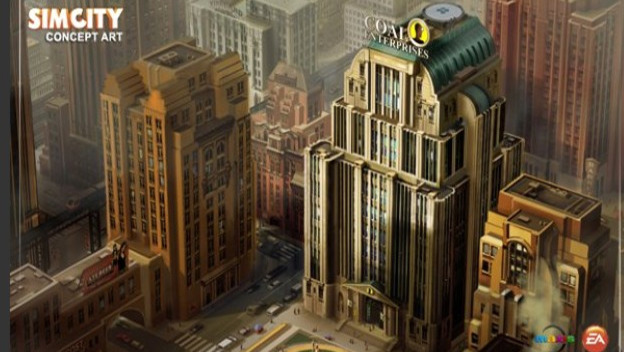 It's been a long time since we saw an official SimCity game, and this upcoming sequel (reboot?) looks simply amazing. It's built in the brand new GlassBox engine, ensuring this will be the most detailed entry in the series yet; micromanagement fans rejoice! It also features a persistent multiplayer experience, which sounds awesome.
Aliens: Colonial Marines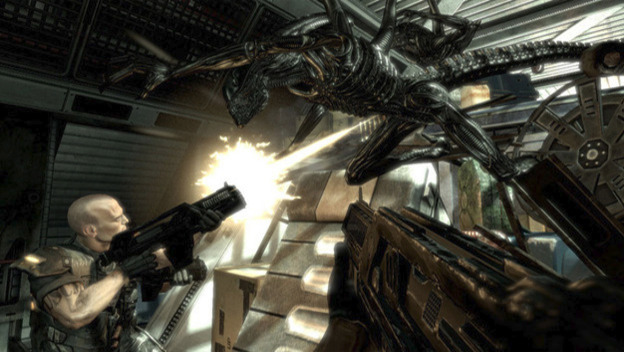 This year, we get to return to the classic Alien/Aliens franchise without having to rewatch that terrible Prometheus movie. Colonial Marines takes us to painstakingly re-created locations we'll remember from the movies, as well as finally providing us with a true sequel to Alien 3 . With Gearbox at the helm of this one, could it possibly be anything but fantastic?
Metro: Last Light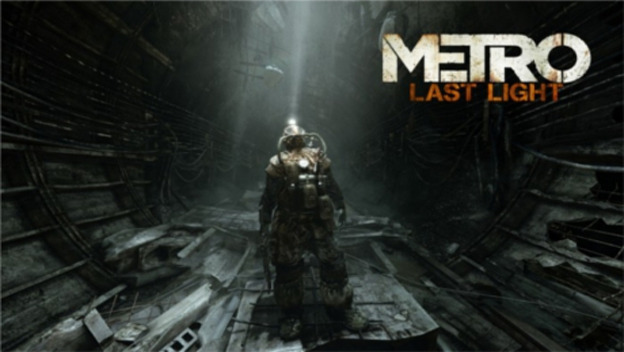 Metro 2033 was an atmospheric horror shooter that set us down in an underground Soviet post-apocalyptic world full of mutants, Communists, and Nazis. It's a hell of an underappreciated title, and we're looking forward to returning to its psychologically disturbing world for a second, more refined entry in the series. Get your gas masks ready, folks!
Animal Crossing: New Leaf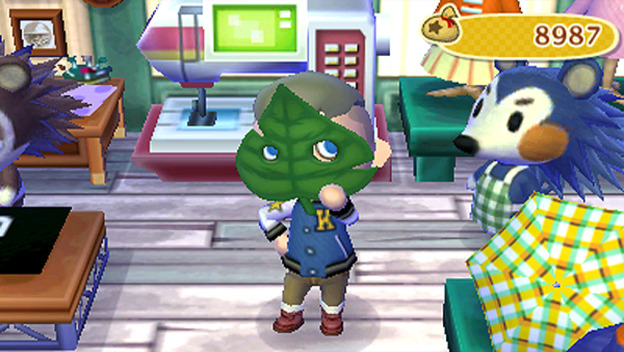 Animal Crossing has become a staple of Nintendo's lineup, and for good reason. It's a super addictive romp through the seasons, allowing us to take part in a living, breathing village. We just love catching bugs, fishing, searching for fossils, decorating our homes, and making new friends with each iteration. New Leaf adds some new features, like the ability to finally swim, and we're sure it'll consume absurd amounts of our time this year. Oh, and we kind of miss the entrepreneurial Tom Nook too, so it'll be nice to see him again.
Rayman Legends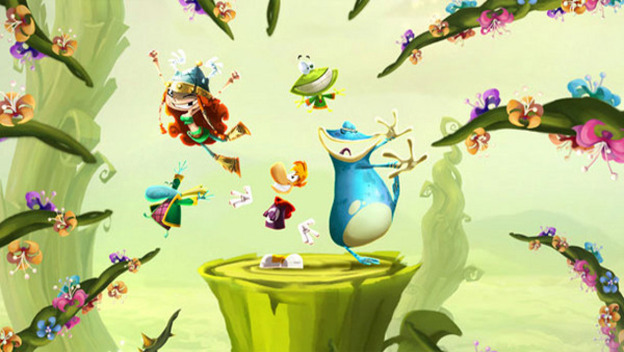 Rayman Origins was simply one of the best platformers of this console generation. Its follow-up, Rayman Legends, looks to deliver the same sort of colorful platforming goodness, only it adds a slew of features designed to take advantage of the Wii U's unique GamePad.
Beyond: Two Souls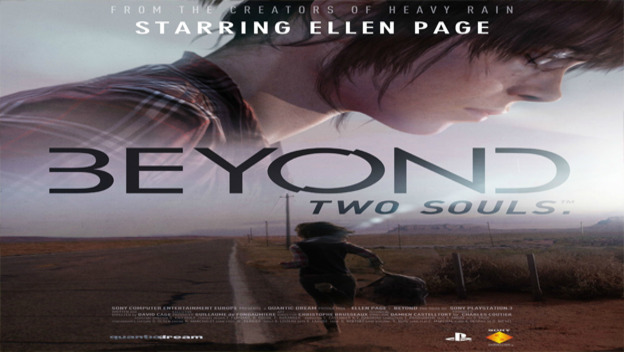 Love it or hate it, Heavy Rain isn't like any other game—and its developer, Quantic Dream, will return this year with the psychological thriller Beyond: Two Souls, featuring acting from Ellen Page of Juno and Inception fame. You'll accompany main character Jodie Holmes on a decade-and-a-half-long journey as she learns about a supernatural presence she experiences. It's hard not to wonder what QD learned from the successes and failures of its previous outing.
Call of Duty: Modern Warfare 4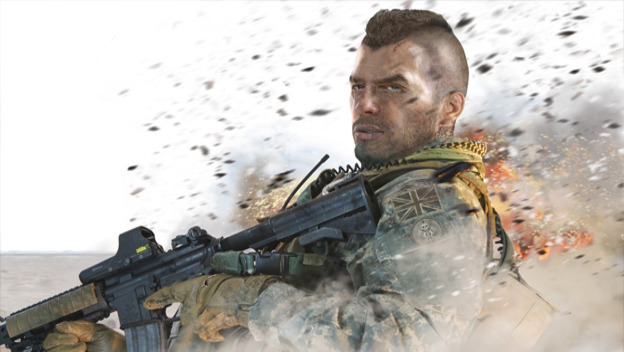 We're going to be honest here: We don't actually know if this one exists for sure. However, the rumors are pointing to another entry in Infinity Ward's Modern Warfare series, which would most likely show up in the middle of November. Either way, we're excited for another year of shooting our friends in the faces in CoD's frenetic multiplayer.
StarCraft II: Heart of the Swarm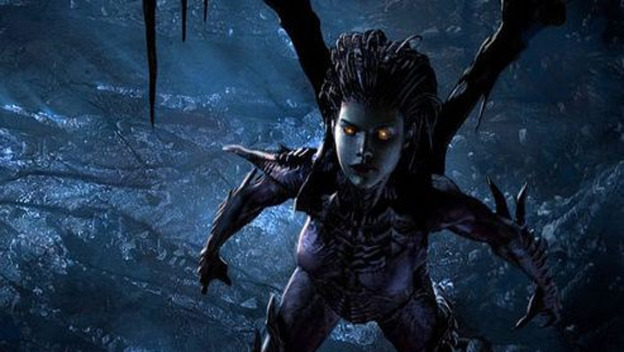 While this one might not be entirely fair, since it's an expansion to an existing game rather than an entirely new entry in a game series, Heart of the Swarm looks awesome. I mean, how can you not be excited for a full campaign based on Sarah Karrigan and the Zerg Swarm she commands?
South Park: The Stick of Truth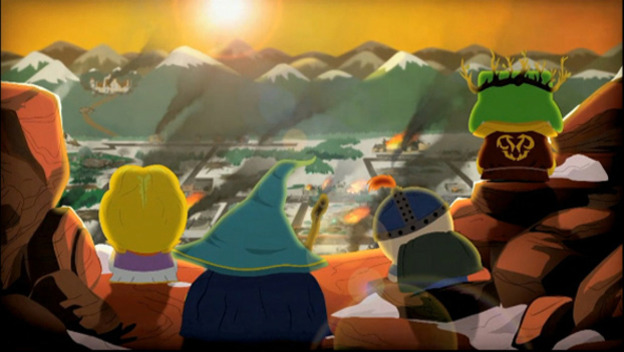 Games based of cartoon sitcoms haven't really been remotely worth playing ever since The Simpsons: Bart vs. the Space Mutants for NES. One mustn't look further than Family Guy: Back to the Multiverse for an example of how terrible these sorts of games can be. But The Stick of Truth has a lot going for it, including the talented development team at Obsidian Entertainment and the blessing of series creators Trey Parker and Matt Stone. And it looks hilarious to boot.
Tomb Raider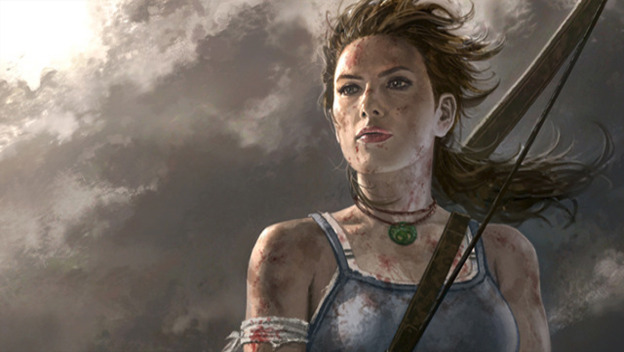 There have been too many Tomb Raider games to count since the franchise began on the PSOne, but this time, it's different. This reboot will blend the traditional gameplay with open world mechanics—meaning we'll get to explore lots of terrain set in an amazing universe. Only time will tell whether this game will stand out in a crowded field (there are lots of games this year and lots of previous TR games), but the early signs are promising.
God of War: Ascension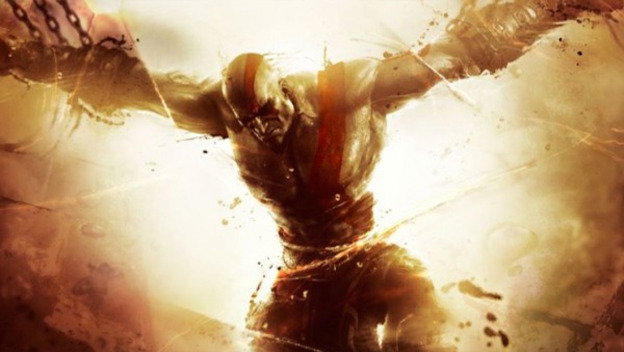 Kratos is back, and you can bet your toga he's not happy. After murdering just about the entire pantheon of Greek gods, there's not much else for the angriest of video game protagonists to do. So we're going to take a look at his earlier history in this God of War prequel. And this time, we're given a fairly robust multiplayer mode as well. So that's new.
Metal Gear Rising: Revengeance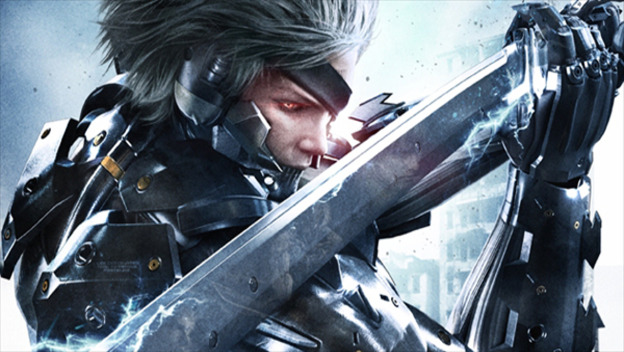 This is a huge departure for the Metal Gear franchise—stealth is out (for the most part), and action is in. The early signs are mixed; some previews indicate problems with the attempt to blend bold and unrelenting fighting into such a sneaky franchise. This will be interesting, whether it's any good or not.
Gears of War: Judgment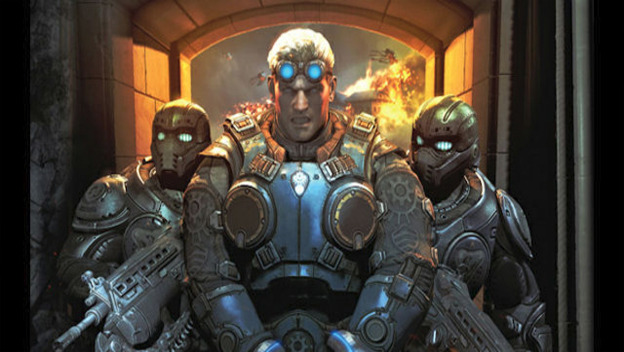 Gears of War: Judgment allows us to step into the shoes of our favorite COGs once again, as they fight their never-ending battle against the Locust Horde. This time, though, these guys are a bit green, as this story takes place before the original trilogy. Oh, and we finally have a Free-for-All mode now. Thank you, Epic!
LEGO City Undercover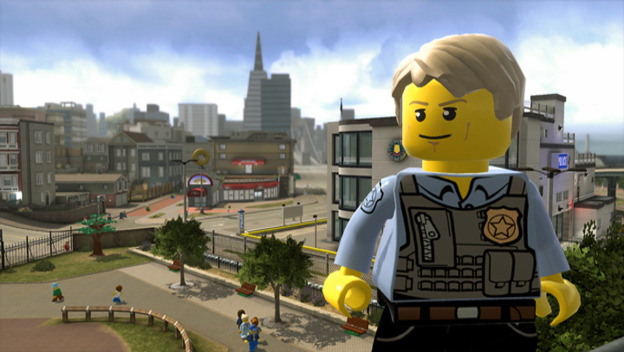 The LEGO games generally provide incredibly entertaining experiences chock full of quirky humor and everyone's favorite plastic building blocks. While the series was starting to feel a bit too formulaic, recent entries have been working hard to reinvent the franchise and breathe some new life into it. Next up is LEGO City Undercover, which is beginning to feel like it could have almost been called Grand Theft LEGO. The bottom line: It looks really cool.
BioShock Infinite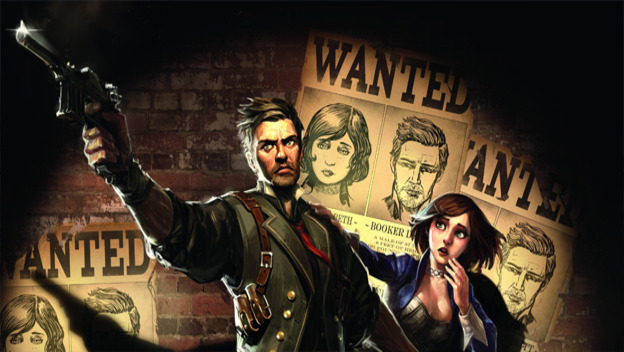 The folks behind BioShock 2 did a great job, but we're excited to see Ken Levine and Irrational Games return to the franchise. The year is 1912, and events are set in the air rather than underwater. Two rival factions, one nationalist and the other bent on revolution, are at odds. Hopefully, we'll be treated to another masterpiece of first-person shooting and political philosophy.
Elder Scrolls Online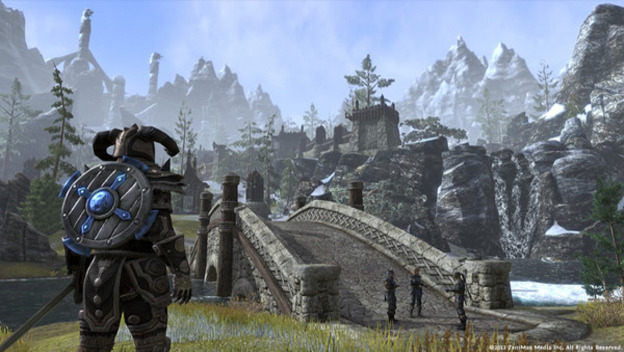 It was always only a matter of time before the Elder Scrolls series saw an MMO, and it looks like that time has passed. If you thought you sunk far too many hours into Skyrim, just wait until the addictive mechanics of this franchise are tied to the never-ending content generator that is the MMO genre.
Pikmin 3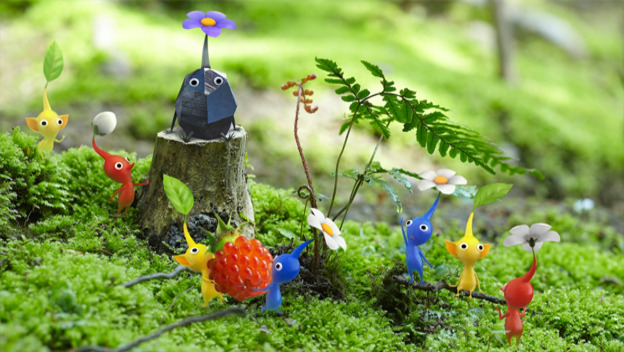 The Pikmin series charmed its way into our hearts back in the GameCube era, but it's been almost a decade since the most recent emtry came out. Now it's time to finally get more Pikmin-flinging goodness with Pikmin 3 for the Wii U. With beautiful HD graphics (we've seen them ourselves!) and the brand new Rock Pikmin, this looks to be an incredible motivator for those on the fence about a Wii U purchase.
Watch Dogs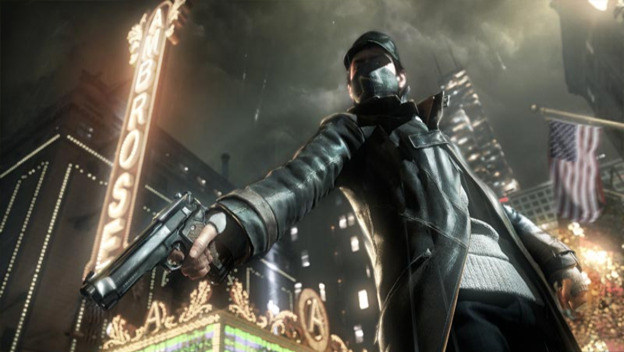 We've had our eyes on Watch Dogs since its first trailer premiered at E3 last year. This intriguing action title features a city that can be manipulated in various ways using a hacked smartphone-like device. And for additional immersion, we're told we can use our real-life smartphones to interact with the game world. We're still not entirely certain what to expect from its persistent multiplayer, but either way, it looks like it's going to blow our minds.
The Last of Us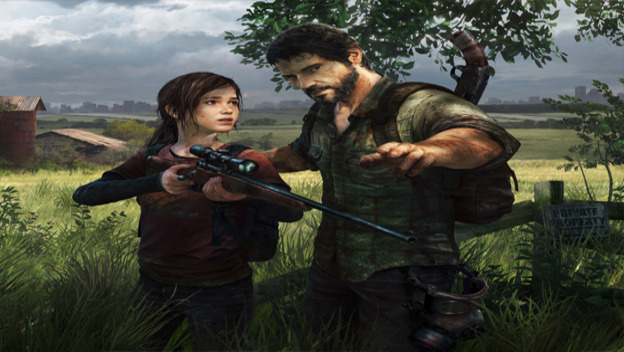 Naughty Dog—the developer behind Crash Bandicoot, Jax and Daxter, and Uncharted—is making a survival-horror game. Enough said.
Grand Theft Auto V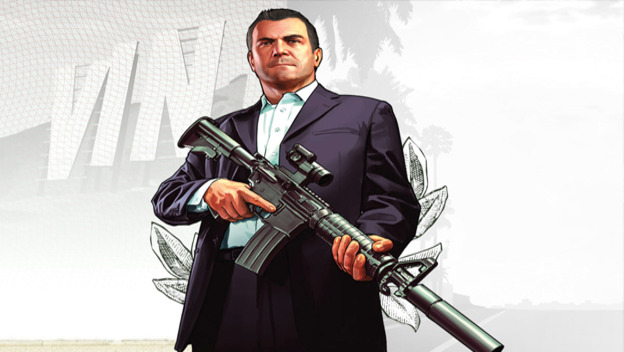 We're returning to Los Santos, the recreation of Los Angeles previously seen in GTA: San Andreas—but this won't be a simple retread, given that the total area covered will exceed those of San Andreas, GTA IV, and Red Dead Redemption combined. I imagine players will do a lot of fast-traveling in this sprawling city, but the sheer magnitude of it is beyond impressive. Add in gunplay, violent stories, tons of side missions, cars that are fun to drive, entertaining radio shows, and a graphics update over GTA IV, and this game will have people talking and playing for months.