It's no secret that we love video games. I can only surmise that you like or at least play video games of some sort since you landed here, reading this top ten. So given that, we all have different styles to our gaming habits. Some of us prefer the offline, go-it-alone style of game whole others of us prefer the more massive online kill-fests of a good Call of Duty match. But no matter your gaming style, there has always been some kind of magic involved when you could play your favorite game with a friend or friends. Sure, getting online and smashing hordes or real gamers in a Battlefield or CoD style game is great, but we are talking about the awesome experiences that co-op gaming can bring. Calling up your buddy and getting online to play through a story or adventure together really just kind of cements the whole immersive-ness of whatever game you are playing. So with that, we count down ten of our favorite modern co-op titles.
Red Dead Redemption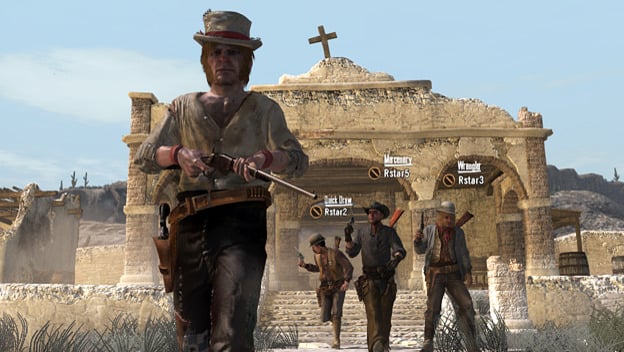 Ok. This game is making a showing here is for a couple of reasons. First, it is probably the best cowboy video game ever created. It gives the player the feeling of living in the 'wild west' around the turn of the century–an experience not fully realized by other games in the genre. Secondly, it gives you the opportunity to put together a posse and roll out on some raid missions. Now we know that there really isn't any more than a few hours' worth of gameplay in the co-op mode and that Red Dead Redemption is not technically a co-op title, but being part of cowboy posse and tearing ass across the old west is an absolute blast.
Resident Evil 5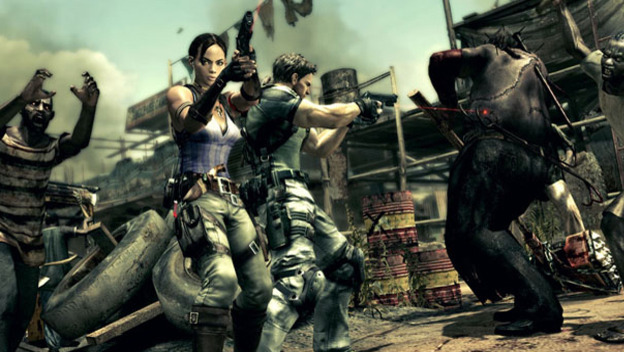 We all know that the Resident Evil series is quickly using up all its steam and is grinding to a halt. The games started out as ground-breakers but slowly and steadily got worse. But before that hot mess called Resident Evil 6 was dropped on us, we had some serious fun with old Chris Redfield in Africa. Sheva was an excellent character to counterpoint Chris, as long as an actual gamer was controlling her. If you were just working with the AI in a single player campaign you know all too well how much of a hassle she could be. Bring a friend into the game and the two of you suddenly become a Majini-killing force to be reckoned with. An excellent concept for an otherwise dying series.
Castle Crashers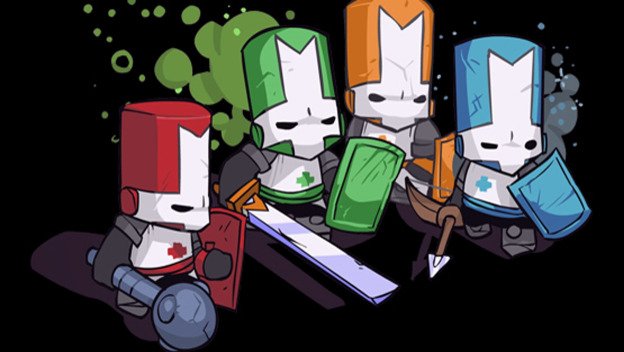 A lot of folks are already rolling their eyes seeing this title making an appearance. But honestly, if you haven't played and given it a fair shake, you don't know what you're missing. Sure it may be a side-scrolling game and may look cartoony and yes, you even go to rescue the princess that's been kidnapped. It's cliché, we know. But it doesn't matter. You grab three of your online gaming buddies and start smashing your way through this game and you will see exactly how much fun it can be. There is more than enough visual stimulation to keep you glued to it and plenty of intense action to keep your fingers busy button-mashing while your eyes try to take in all the craziness that's going on up on the screen.
New Super Mario Bros. Wii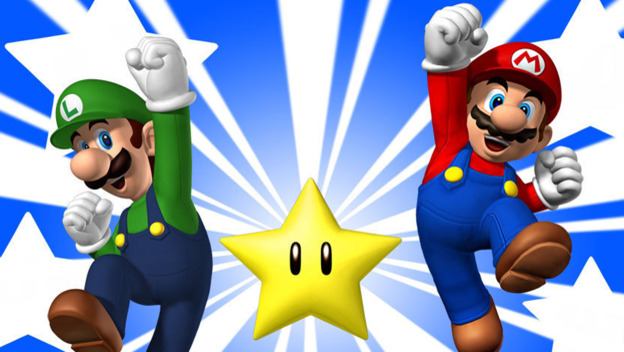 Nintendo fans rejoice. We haven't forgotten you. Pretty much everyone knows who Mario and Luigi are. They are the only brothers to have stood the test of time in the video game realm of media and have carved out a seriously big chunk of worldwide gaming revenue. But until recently, they were completely out of the co-op game. Then someone got the truly brilliant idea to make a game that encompassed all the fun of the original Super Mario Bros. titles and give you the chance to play through them with a four-person team. The mayhem and fun that you can get into with this formula is nothing short of genius for Mario fans or even just fans of multi-player side, scrolling adventure games.
LittleBigPlanet 2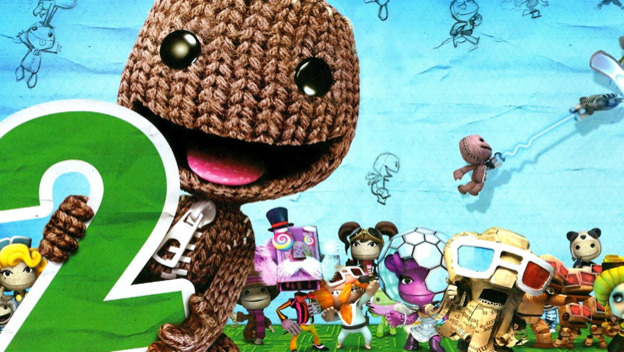 For those of you dyed-in-the-wool Xbox gamers out there, I apologize for this one. You can only get in on this on the PS3 platform, but it may be one of the most expansive co-op games ever made. Media Molecule stumbled onto a gold mine of gameplay when they created LittleBigPlanet . The idea that you and everyone else on Earth that plays this game can create content for it that may be selected by the developers to be included in DLCs and actual canon gameplay is just awesome. Then you can take it one step further by grabbing some friends and playing through the content you created or content that someone in Bangladesh has created. Either way, it exponentially multiplies the availability of co-op goodness.
Scott Pilgrim Vs. The World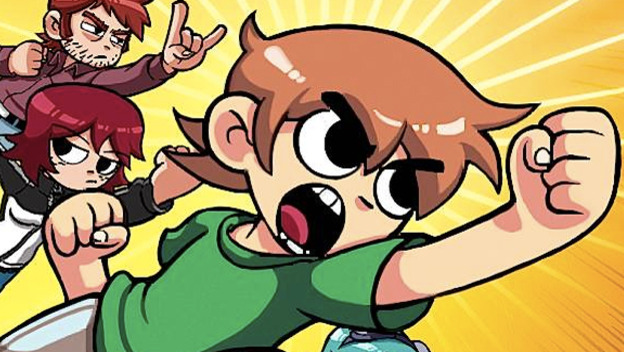 I love this game. Being a fan of co-op arcade games back in the day, I was immediately drawn to the gameplay and style of Scott Pilgrim . It gave me such a real sense of arcade-y days gone by when games like The Simpsons, The Avengers, X-Men and Teenage Mutant Ninja Turtles reigned supreme. The story was fantastic and I truly loved the fact that you could get up with some friends and commence to monkey-stomping your enemies wholesale in such a quirky adventure. I am truly hoping that we get another Scott Pilgrim game in the near future and not another movie. Well, ok they can make another movie too. Just make sure the game comes out first.
Lara Croft and the Guardian of Light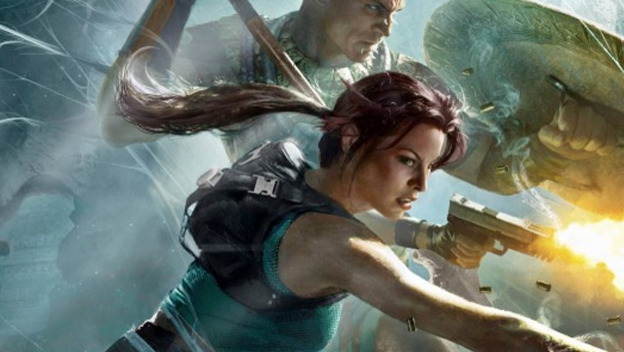 In her first co-op adventure, Lara teams up with a Mayan warrior named Totec. The two of them run, jump and dodge their way through a puzzle-heavy game filled with obstacles that cannot be surmounted without solid teamwork and a good plan. While it's not necessarily the type of action we are all used to as gamers from the Tomb Raider camp, it is definitely a very cool direction for the series to head in. Hopefully we will see more of it in the future. Given the success of the newest Tomb Raider outing, it seems like it's a very likely possibility that there may be more Lara in all our futures. And that hasn't been a bad thing since she first bounced into our consoles and hearts.
Gears of War 2 and 3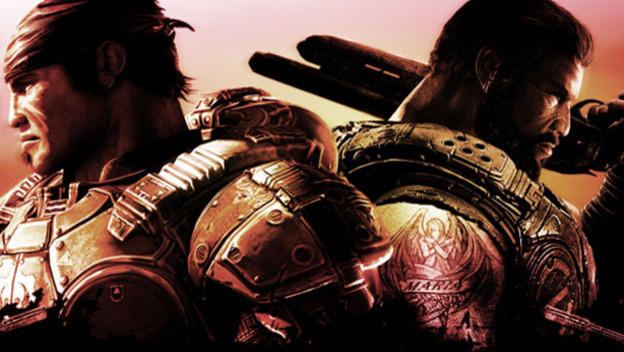 Either way, if you like playing co-op combat games, you cannot go wrong with either of these entries in the Epic Games' franchise. Gears of War 2 brought us the joys and pain of Horde mode. Then they took it a step further in Gears 3 and made it so you can play as the Horde themselves or still rock it out as a COG. No matter what your flavor, Gears has something for everyone that's a fan of cover-based shooters that you can play with your friends. Then to sweeten the deal, they add in an incredibly cool story that drives the action and you chainsaw your way through. With few exceptions, there just aren't many co-op games that are more intense and just plain fun than Gears of War 2 or 3 .
Borderlands 2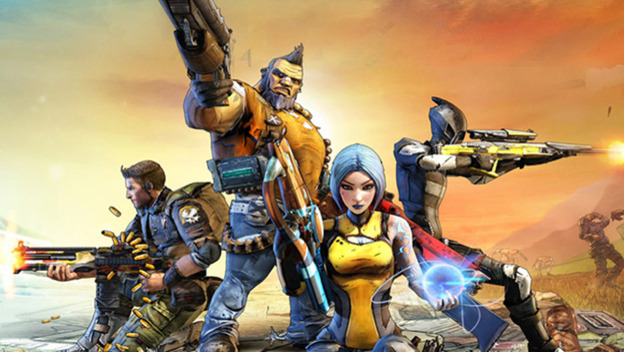 For fans of the series, the first time they fired up Borderlands 2 on their console they were treated to a familiar face that would guide them through the tutorial phase of the game and would continue into the main story as well. But as awesome as the story behind taking down Handsome Jack is alone, this game (just like the first one) truly shines in co-op mode. You get better loot and fight more intense enemies and it's honestly just a blast to roll through with a buddy and lay waste to all that Pandora can throw at you. The best part about Borderlands 2 is that they streamlined the experience over the first one and made sure that a lot of the hiccups from the first game were not present again. This one is "one of the greats" of co-op.
Diablo III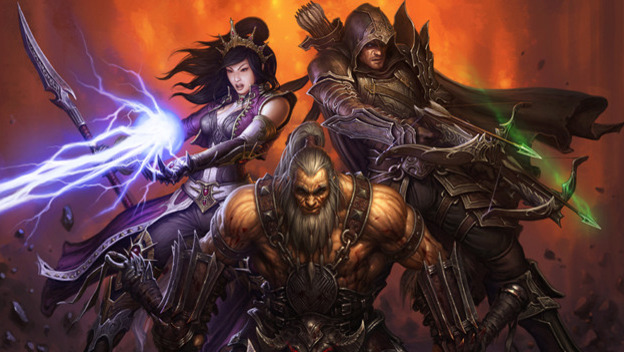 No listing of co-op games would be complete without Diablo III . Those of us who have been loyal to the franchise for many years know that there really isn't much else that we'd rather do than get online with our friends and hack, slash and burn our way through an epic adventure. Well that and the fact that the series has always been a giant loot hunt makes us all super happy as well. Even though this game's port to console-land was spotted with connectivity and server issues, it was still an awesome experience to finally play on console and only being able to play through it on PC for all these years. If you haven't played this and you have a friend who does, buy it and call them and experience what we Diablo fans already know to be true.